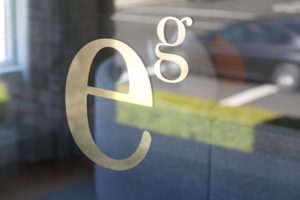 Roots Run Deep Winery was founded by vintner Mark Albrecht and is the parent company to his various brands including his largest production wine, Educated Guess. The winery has produced a number of labels over the years; as of our latest update to this review they currently produce the following wine brands: Educated Guess, Hypothesis, The Graduate, Bound and Determined and Truth be Told. Prior to starting Roots Run Deep, Mark spent years working in the culinary and retail world including 13 years at Cost Plus World Market. He helped launch their wine program and was instrumental in helping develop a number of prominent wine labels including Blackstone (Merlot), some brands for Coppola Wines and working on re-branding work for one of Domain Chandon's wines. Also, during his time there, the number of stores expanded from 30 to over 300 and the wine program he oversaw also grew significantly.
Mark also helped launch the extremely successful brand, Red Truck Wines. The idea for this label was based on a vintage red firetruck which was the number one selling collectible item available from Cost Plus World Market. The General Manager of Cline Cellars (based in Sonoma County), Larry Holman approached Mark asking if he would be interested in helping start a new wine label. Mark immediately made the powerful connection between the vintage red firetruck sales and a feeling of nostalgia; he mentioned this hot selling item to Larry. Both asked simultaneously "what should we call a wine produced in honor of a red firetruck" – the answer was simple and came to them almost immediately: Red Truck Wines.
In a bit of fortuitous timing, the owner of Cline Cellars, Fred Cline's wife Nancy had recently purchased a painting of an old truck from Sonoma-based artist Dennis Ziemienski. Contacting Dennis and with some creative liberty, they soon designed the catchy label for this wine.
Based on Mark's creative bent and ability to excel at branding, his background in the wine industry and numerous personal connections made over the years, it made sense to finally start his own label. After selling his house in the Oakland Hills to help raise money, and with funding help from friends he launched the first vintage of Educated Guess in 2005. Thinking big, this first vintage of Napa Valley Cabernet Sauvignon was nearly 20,000 cases. Production on this one wine has remarkably grown to 80,000 cases and today the total production of the Educated Guess wines are over 100,000 cases per year.
The premise of the Educated Guess wines is simple: "Napa Valley at a Value" with wines that are extremely affordably priced compared to similar wines coming from Napa. These are wines that over deliver on quality.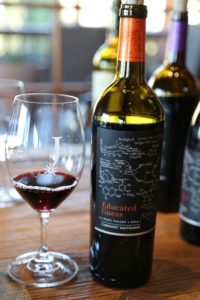 The label for Educated Guess is very unique; it showcases a variety of organic chemistry formulas relating to fermentation – credited to three of the country's best and most well-known viticulture and oenology programs, Cornell, UC Davis and Virginia Tech. Mark wanted to tie in both the science of wine making and the art; thinking about production he soon became overwhelmed with all the factors that go into wine making including all the coopers and various toast levels, vineyard sites, clones, yeast strains, etc. – there is no road map or formula to tie all this together. In essence, decisions made in the vineyard are the best possible decisions made based on knowledge including from prior experience and even sometimes intuition – in other words an educated guess.
Interestingly enough his label was rejected the first time it was submitted to the TTB because they indicated that the formulas were a road map to making wine at home and shouldn't be provided on a commercial bottle of wine.
Mark interviewed five winemakers but ultimately chose veteran winemaker Barry Gnekow in part because he was the most excited by the challenge to make Napa Valley based wines at these reasonable prices. Certainly not an easy challenge. Barry was Mark's winemaker through the 2016 vintage.
Select Wines
The 2019 Educated Guess Napa Valley Reserve Red Wine Blend is a Merlot based blend (85%) along with 10% Lodi Petite Sirah and 5% Lake County Cabernet Sauvignon. With 85% Napa Valley grown grapes, it meets the minimum percentage to be labeled Napa Valley. This bottling is dark ruby in color; the bouquet immediately reminded us of afternoons walking through the rose garden at Exposition Park in Los Angeles (our home away from home) and leaning over closely to smell some of the more colorful showings (fresh rose petals). There are also underlying secondary aromas of milk chocolate, light pepper, cedar, a hint of mint and some dried herbs. The palate offers flavors of raspberry, cherry cola and finishes savory with notes of toasted cedar, still tightly woven youthful tannins exerting a noticeable grip and darker spices including of crushed black pepper. We wish we had some aged cheddar cheese, filled with tyrosine crystals to enjoy with this bottling.
The 2020 Educated Guess Napa County Cabernet Sauvignon is 85% Cabernet Sauvignon with 9% Merlot, 4% Petit Verdot and 2% Malbec. This bottling is dark ruby in color with purplish tinges on the rim in the glass; the bouquet is fruit forward with sweet aromas of ripe blackberry, boysenberry, black currant, violets and dark Santa Rosa plum accompanied by notes of old cedar box and a hint of pipe tobacco. The palate offers primarily darker fruit including plum along with a savory note of darker pepper. Both oak and grape tannins finish dry and dusty with a lingering and long-lasting structured grip. This is a fairly approachable wine in its youth, available at a great price point, and over delivers on its quality.
The 2018 Bound + Determined Cabernet Sauvignon, Napa Valley (100% varietal) is dark ruby in color and almost opaque; the aromatics are primarily dark fruits including dark plum with some brambly influences. It also shows scents of roasted herbs, sage, cedar, rusting iron and a bloody note which we more often find in select Syrah bottlings. The palate shows flavors of dark fruits and is intensely flavored. The tannins are chewy and gravelly grained; this wine lingers with savory notes of toasted oak and dark pepper. The label matches the name and philosophy of this wine; it is a picture of the sheer granite walls towering above Yosemite Valley. A quote on the back label simply states, "A tribute to those who never give up on their dreams".
After trying a variety of vineyard sources for both the Pinot Noir and Chardonnay, Mark began using Sangiacamo Vineyard fruit from the Sonoma side of Carneros. The 2014 Educated Guess Chardonnay was 40% fermented in barrel. This wine shows a clean bouquet with dessert spices and toasted hazelnut and presents a pleasing mid palate weight without being too heavy. It offers decent acidity along with accompanying flavors of melon and apple. This bottling is definitely focused on the fruit rather than any oak influences; the finish lingers with a richness of fruit along with some minerality notes. This is a very good wine for the price.
The 2014 Educated Guess Pinot Noir shows an appealing bouquet with a noticeable spiciness/smokiness including white pepper, darker currant with earthy/wet rock aromas and notes of violet. It is an elegant bouquet. Slightly creamy on the palate, the wine offers flavors of raspberry and strawberry along with fine grained tannins.
Since the first vintage, their 'workhorse' wine is the Napa Valley Cabernet Sauvignon. The 2014 Educated Guess Napa Valley Cabernet Sauvignon is blended with 10% Merlot, 5% Petit Verdot and 1% Cabernet Franc. It shows pretty aromas including a sweetness of fruit, cassis and various dessert spices along with a note of soy. The bouquet is very aromatic. On the palate the entry is initially soft texturally but from mid palate through to the finish, features robust and long-lasting tannins along with lingering notes of mocha. Medium acidity.
Hypothesis is a unique Napa Valley Cabernet Sauvignon in part created using a very expensive tool – a machine to 'flash detente' the skins of the grapes prior to fermentation. This translates in French to "instant relaxation" and is a process that was developed in Europe in the 1990s. The machines are extremely expensive; at the time of our visit, Mark mentioned there are only three of them currently in use in the United States; the first commercial one was installed for the 2009 harvest, at Monterey Wine Co.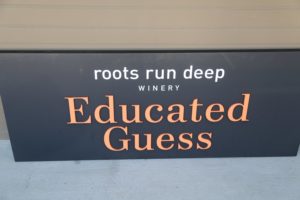 This thermal vinification process essentially works like this: prior to fermentation, skins are separated from the juice and then subjected to temperatures ranging from 50 to 180 degrees Fahrenheit over a short period of time (usually 6 to 8 minutes). Then the skins are put into a vacuum chamber and cooled significantly. During this process, steam is created and captured into a condenser containing some undesirable aromatic compounds. Because water is removed during the process, the concentration of the remaining must is intensified thus increasing the sugar level.
Mark describes this as interventionist and somewhat Avante Garde wine making. This process kills anything growing on the skins. Mark had this wine tested by a local lab – Wine Xray in the city of Napa and the number of anti-oxidants that were measured were about 3x the amount of a normal traditionally made red wine. As a result, Mark has noticed this wine continues to hold up quite well for a number of days after it has been opened. We tried a bottle that had been opened for four days; we couldn't identify any signs the wine had seen too much oxidation. Mark has had this wine open for about a week before he started noticing signs of oxidation.
Mark said this process was especially useful for a number of area vintners during the challenging 2011 vintage when mold and other water related issues were a problem.
The 2013 vintage of the Napa Valley Hypothesis is 85% Cabernet Sauvignon and 15% Merlot; 85% of the skins went through the Flash Détente process. This wine is noticeably dark in the glass. A softness shows on the entry but quickly gains in complexity of layers of fruit and flavor and structure. Rich darker fruit flavors show including blackberry. A lingering hint of mocha lingers on the finish. The tannins are firm, grippy and last for some time. This wine will go well with pasta or steak.
—
A newer project Mark is working on highlights wines from specific sub appellations within the Napa Valley with the regions change depending on the vintage. These are limited production premium wines and are mostly only available through the tasting room and select northern California distribution.
Mark started making his wine at Napa Wine Company and has since moved all operations to the sizable facilities at what is now known as Sunrise Ranch Winery (owned by the Laird family of Laird Family Winery). In addition to housing winemaking, the property is used for special events such as corporate gatherings. The inside of the building has a rustic western motif with lots of hard wood and one of the more spacious tasting rooms of any Napa Valley winery (3,000 square feet). The property used to be part of a sizable cattle and horse ranch. A large outside deck surrounds the upstairs tasting area.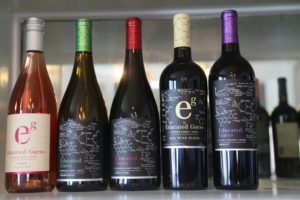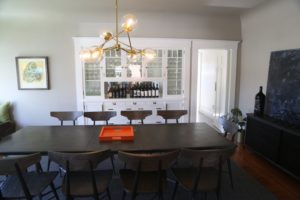 The winery is located in Jamieson Canyon, a somewhat similar growing climate to the more famous nearby Carneros region. Both share climatic similarities because each region is located relatively close to the cooling effects of San Pablo Bay. This is the closest Napa Valley winery to Sacramento. With good traffic, one can drive here from downtown Sacramento in just under an hour.
Visitors interested in trying the Educated Guess and Hypothesis wines can do so by making a reservation for a visit to their tasting salon in downtown Napa. In 2019, Roots Run Deep Winery purchased the 1901 built craftsman home at 1607 First Street in downtown Napa and spent some months renovating the interior before opening in Spring 2020. The tasting room is located a few blocks west of the downtown core and there are no immediate tasting room neighbors.
Walking inside feels like walking into someone's home rather than a winery tasting room. The interior is decorated very nicely including with several items relating to the theme the Educated Guess logo including test tubes serving as flower jars and a piece of artwork on the wall that when one sees it for the first time, wants to add to its chalk-like faded drawings.
Parking is curbside along any of the side streets: note that the parking lot surrounding two sides of the building is exclusively reserved for Napa County employees.
For more information, to schedule a visit, to purchase wines, or to join their wine club, visit: www.rootsrundeep.com
Old Winery/Tasting Room
We keep these photographs for nostalgia purposes.

Winemaker Macario Montoya is checking in on our grapes from Money Road Vineyard in Oakville where veraison is near completion!#rootsrundeepwinery #winemaker #moneyroadvineyard #vineyardtour #vineyard #vines #veraison #viticulture #winemaking #napavalley #oakville pic.twitter.com/NzB2k0YAzh

— Roots Run Deep Winery (@rootsrundeepnv) July 27, 2020