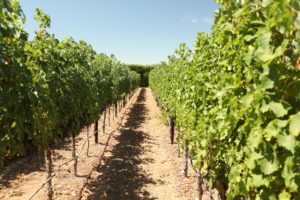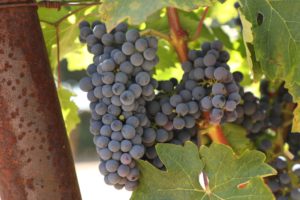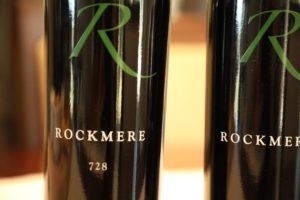 Rockmere Wines was founded by Chet Pinckernell. He was raised in Maryland near Washington DC. During his youth he would accompany his father to northern California on road trips across the country in the summer. His uncle and his father were involved in building condominiums in Lake Tahoe in the late 1960s and 1970s. But his first trip to Napa Valley wasn't until 2002; he recalls his first winery visits were Trefethen and Jarvis. Trips became more frequent and he began to read and study about viticulture and winemaking. His daughter Bailey who joined her father at Rockmere in 2020 recalls a particular trip to Disney World with her father and being impressed by his commitment to learning about the wine industry; he was already engrossed in reading books about viticulture.
Spending more time in the valley he met several individuals who were extremely generous with their time and knowledge including Tim Bouchet, the long time Director of Retail Sales at Pride Mountain Vineyard (who has mentioned Rockmere to us several times over the years) and vineyard manager, Mike Wolf.
Deciding he wanted to own property in Napa Valley, Chet began looking at sites on Mt. Veeder. Some stories in regard to locating vineyard property in Napa Valley are quite involved and elaborate. This is not one of them. Turning to Zillow, Chet discovered an approximately 6 acre site located in the far southern part of the Stags Leap District with an existing 4.5 acre vineyard. His closest winery neighbor is Hagafen Vineyards slightly to the north with additional winery neighbors including Darioush, Black Stallion and Reynolds Family Winery. Because of the size of the vineyard, it had been overlooked by larger wineries and was just a bit too large to be a hobby vineyard.
Several decades ago, the vineyard used to be planted to Chardonnay. Today it is planted primarily to Cabernet Sauvignon (clones 337 and 15) with a small block of Cabernet Franc. Part of the property backs up against the seasonal Soda Canyon Creek and this part of their vineyard in particular is the rockiest with rounded alluvial volcanic rocks lining parts of their vineyard rows. The site is extremely well drained. A year after Chet purchased the property the Atlas Peak fire burned down to the valley floor including on his property. The fire destroyed a number of oak trees on one edge of the vineyard and burned about 3/4 of an acre of vines which have since been replanted.
At the time, viticulurist Daniel Pate and his wife Emma were living in the house on the property. Due to their efforts of spraying down the roof of the house and fighting the fire, the home was saved. Their initials are listed on the back of the 2018 Rockmere Cabernet Sauvignon in respect to their efforts. Farm Napa Valley oversees the management of the vineyard with additional help from both Chet and Bailey as needed.
After Chet purchased the property he sold grapes to Black Stallion and Alpha Omega. The first vintage bottled under Rockmere was in 2018. After he decided he wanted to produce wine from his property he began looking for a winemaker. He started thumbing through one of the Wine Spectator Magazines, looking for both a winemaker in Napa Valley, someone who produced wines at a reaonsable price point and a winemaker who had earned a number of high scores for their efforts. He stumbled upon a bottle of Rudius wine which was listed at $65 and had been awarded 95 points by the Wine Spectator. The winemaker was Jeff Ames and at the time, Rudius was his own wine brand. Chet reached out to Jeff and discovered Jeff was raised in Memphis and had lived within several miles of Chet's own house.
Rockmere Wines is named after Rockmere Court in Bethesda, Maryland the street that Chet grew up on. And this name ties in very well with the rocky profile of their vineyard.
Bailey received her master's degree in elementary and special education from the University of Memphis. Her interest in wine came from her father. She was impressed by her first visit to Napa Valley in 2020 and decided upon a learn by doing approach for that year's harvest. She worked at Hunnicutt Winery in the cellar assisting numerous winemakers including Ames. Today she has become an integral part of their small person team, overseeing marketing, social media, wine placements and industry events.
Select Wines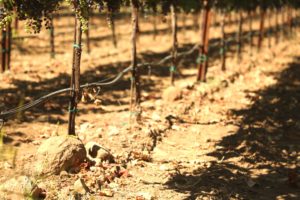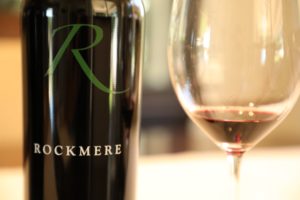 The 2018 Rockmere Cabernet Sauvignon is 100% varietal, all from clone 337 and only from the last four rows of this particular section of their vineyard. This is Rockmere's inaugural vintage. This wine is deep ruby; the open knitted aromatics are immediately expressive, focusing on its fruit characteristics including scents of blackberry, boysenberry and ripe mulberry. But there are also some additional subtle layers of chocolate, a light herbal note and dust. This is a balanced, food friendly and easy drinking Cabernet Sauvignon. The palate mirrors the light herbal note on the bouquet along with flavors of cherry, cranberry and currant. The savory finish is juicy and features rounded but long lasting tannins. It also lingers with a red fruited tartness and a tobacco spice note. Incidentally, according to Jeff, this is one of the best vintages he worked with during his several decades of making wine in Napa Valley. This wine spent 22 months in 75% new French oak including barrels from Taransaud and Darnajou. 200 cases were produced.
The 2019 Rockmere Cabernet Sauvignon is 100% varietal from clones 337 and 15. This wine is dark ruby in color; give this wine time for the bouquet to fully evolve in its youth. It opens to dark spices, bramble, blackberry, dark licorice, dark chocolate and a light toasted oak spice. This wine spent 28 months in French oak barrels; the extra time is a complementary influence. The nose is ripe and sweetly fruited and shows as a riper/fuller expression than the 2018 vintage both on the bouquet and the palate. This wine offers flavors of blackberry, boysenberry and dark raspberry. The grainy, gravelly and youthful tannins persist for quite some time along with a note of dust, a drying perception and tobacco spice on the extended finish. 480 cases of this wine were produced.
In 2019 a special limited bottling was produced highlighting the best lots from the vineyard. They named it 728 in homage to Bailey's end of July birthday. And along with Jeff she helped blend this wine. They hand selected samples from five different barrels; Jeff is partial to the Taransaud barrels so he made sure during their tasting that the barrels with the coopers logo were turned away so they they could not be identified. Ultimately he and Bailey chose 5 barrels for their quality and distinctive characteristics; these were three Taransaud and 2 Darnajou barrels. They produced 121 cases this year and decided to write the case number on the back of every bottle. Between Bailey writing the even numbers and Chet writing the odd numbers, they completed this task in about a day.
The 2019 Rockmere 728 100% varietal Cabernet Sauvignon (clone 337 and 15) is deep ruby and nearly opaque in the glass; the bouquet is darkly fruited with layered aromatics including dark plum, blackberry, chocolate and baking spices. As the bouquet evolves it offers a layer of light caramel. The palate echoes the bouquet to some extent and reveals flavors of blackberry, plum, dark raspberry and cherry along with a light note of cardamom. This wine has plenty of complexity and depth but without a heavy grip. It's texture is lightly creamy with broadly distributed and supple tannins. This wine is drinking very nicely now, but is also built to age. It was aged in 80% new French oak for 28 months and then spent an additional eight months in bottle before release. This wine is an excellent example of how the same vineyard in the same year can produce two different wines. And incidentally this wine pairs extremely well with Rum Runner Bellavitano cheese.
No wine was produced from the estate in 2020 due to the resulting smoke from the devastating fires up valley. Starting in 2021 a small amount of Cabernet Franc on the property (Bailey's block) was blended into their Cabernet Sauvignon.
Visits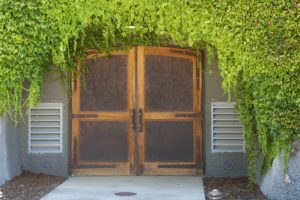 Tastings are hosted at Hunnicutt Winery near St. Helena (where the Rockmere wines are produced) and include a tasting of several vintages including their current release bottling.
This space is known among local vintners as being a premium custom crush winery – allowing other wineries to 'rent' space within their cave to make their own wines. Different somewhat than other wineries who rent out space, this property allows the winemakers for the individual brands to oversee each of their own brands. Visits are always hosted by Chet or Bailey and may include visiting the section of the cave where their barrels are stored before settling into one of two cozy alcoves designed for hosting visitors – while surrounded by the rest of a working cave winery.
—
The wines are selectively distributed locally including at Market Restaurant in St. Helena, ACME Fine Wines (through several of their wine clubs), V Wine Cellars and at Lucy's Restaurant at Bardessono Hotel in Yountville. And they are selectively distributed in parts of Tennessee including Memphis. Total production varies each year and has grown since their first vintages; it is usually between 600 to 800 cases. For more information, to schedule a private tasting or to purchase wine, visit: www.rockmerewines.com