Robert John Vineyards was founded by Robert John Nowinski (RJ) in 2009. Unfortunately he passed away in June of 2020 at far to young of an age. He was an extremely well respected orthopedic surgeon in New Albany, Ohio who 'fell' for the Napa Valley in a big way over the past few decades. His introduction to wine was through his orthopedic practice – he was invited along with other colleagues to speak at a conference held in the Napa Valley. Quickly realizing he was surrounded by wine enthusiasts he felt out of his element; it bothered him that he was not able to converse with his colleagues about wine.
As a result, he was immediately motivated by this experience to learn as much as he possibly could about wine. He was a man on a mission; RJ recalls initially visiting supermarkets and wine shops to purchase a variety of wine – tasting as much as he could to help develop his palate. From supermarkets he moved on to books – starting with Wine for Dummies and then acquiring more in-depth and detailed wine making literature. Not yet satiating his appetite for knowledge he decided he needed to spend time in the Napa Valley – especially to visit a number of the wineries he had read about and or had previously tasted their wines.
During multiple trips to the valley he was able to meet numerous winemakers and vineyard managers. He spent time getting to know them and their craft. Part of the allure of Napa are the small producers and both he and his wife Candice use their time in the valley to seek out smaller producers – especially those winemakers doing things a little bit different from the norm. This is in part how RJ has learned to make wine and stay current with the industry.
RJ looks at wine like art – it is as he calls it, "a personal expression of self interest" and loves how wine is the beverage that brings people together and creates different experiences. He and Candice are art collectors (she is on the board of trustees for an art museum in Columbus). When it comes to marketing and sales he has leaned on his experiences in the art world – bringing these to the wine world. As he mentioned, "if you are a street artist with limited exposure you may paint some of the most creative pieces of art in the world but if no one sees it then it means next to nothing – few can appreciate your work."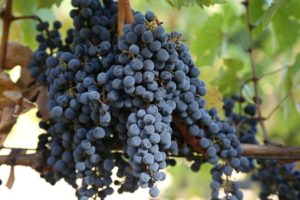 He became friends with the legendary winemaker Todd Anderson. One day he asked Todd "how come with so many experienced winemakers in the valley a lot of people make good wine but not a lot of people are making great wine?". Todd's response was simple "RJ, you are a Doctor, why are there some exceptional doctors and why are there some average doctors". There are a lot of factors at play in both worlds but passion and education are two valuable components and in the world of wine, starting with premium grapes is extremely important.
In 2009 after returning from a short day of surgery and feeling a bit bored RJ started calling grape growers and winery owners in the Napa Valley – asking if he could purchase fruit. He started with some of Napa's most premium vineyards – terroir such as Georges III (in Rutherford) and Stagecoach Vineyard (Atlas Peak). He had his lawyer look into availability of possible names for his brand – but all were taken and RJ quickly realized that many wineries trademark names even if they aren't actively using them. Then he thought, why not use his own name?
RJ oversees the wine making – making a number of trips to Napa every year including during critical harvest times. His winemaker Patrick Saboe curates the wine or as Patrick says, "coaches the wine" while RJ oversees the overall process including making barrel decisions, yeast selection and other important details. RJ wants to make a wine that he and Candice enjoy drinking – but over the years, certainly plenty of others have found their wines just as enjoyable.
Patrick came to the Napa Valley on his honeymoon in 1996, met some winemakers and decided to pursue a career change (he was working in the restaurant scene in Charleston, South Carolina at the time). He had lost his father a number of years earlier to a SCUBA diving accident and Patrick recalls being influenced by that tragedy; he decided that following his passion for wine was not something he wanted to wait for until retirement. He graduated from UC Davis with a degree in Enology & Viticulture and has worked for a number of Napa and Sonoma wineries. RJ met Patrick at Crushpad (where the first few vintages of his wine were made); Patrick has made every vintage.
At the time of this review two slightly older Sauvignon Blancs were still available for purchase – but they are no longer producing this wine – rather focusing their efforts on Cabernet Sauvignon. Patrick believes in blending so each vintage of the Cabernet Sauvignon typically contains several other smaller percentages of Bordeaux grapes. Total production is still very small but growing – currently around 500-600 cases per year. Their first vintage was in 2009.
We tasted through a vertical of the Cabernet Sauvignon – it is worth noting the styles of the wine have changed slowly over the years with more recent vintages focusing on 'bigger' wines – both with the fruit, the barrel aging program and structure of the wines.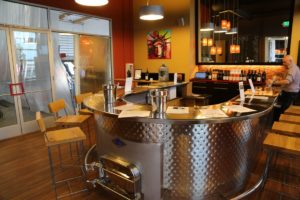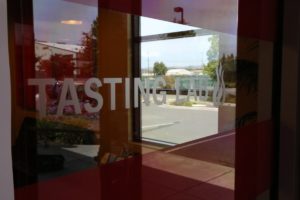 The 2010 Cabernet Sauvignon is very dark in the glass – almost purple. Initially shows an earthy note, a dustiness if you will, along with cigar smoke and subtle herbal notes (green tea leaf). This wine opens beautifully if given the chance to breath – becoming more elegant and revealing layered darker fruit aromatics including plum and blackberry with a hint of chocolate. Darker fruit flavors on the palate – with a very pleasing mouth feel. A gentle grip of slightly chewy tannins are interwoven nicely with the fruit on the finish. Drinks very well after 6+ years.
The 2013 Cabernet Sauvignon is quite dark in the glass; it reveals a number of aromas centered around darker fruits with some barrel influence. A sweetness of fruit is complemented by various dessert spices, truffle chocolates, mocha and toasted oak. Blackberries with a hint of black licorice. A big wine with big flavors and a rich density on the mid palate. Has decent acidity. An intensity of fruit and an ambitious tannin profile anchor a very persistent finish. Younger for sure then the 2010 vintage, but noticeably a bigger wine.
With 2013 being such a 'big' vintage and the wines to date receiving excellent acclaim, they decided to produce a reserve wine from this year (their first such wine). This is a well-layered wine that spent more time in oak and is perhaps best paired with steak (we tried a barrel sample just prior to bottling). Or as Patrick mentioned, " it is a bourbon and shotgun wine". Those who gravitate to more robust Napa Cabernet's will certainly find this wine appealing.
—
They focus on selling the wines direct to consumer and also have older vintages available for sale. These wines are produced at the Wine Foundry which is located slightly south of the city of Napa. With a shared tasting room next to the winery, tastings can be held on site by appointment and are with Patrick or with RJ when he is in town. The wines are selectively distributed in Ohio and several other states.
And in addition to the RJ wines, they also produce another label called Authentic – featuring lighter style wines at a lower price point.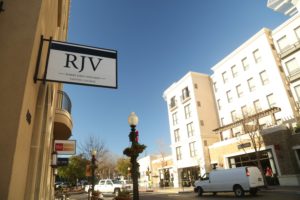 In late 2019 Robert John Vineyards moved into an existing tasting room (home to several prior Napa based winery occupants) located in an alley almost directly across the street from the Andaz Hotel in downtown Napa.
The space will become a lounge like tasting salon with appointments taking for private tastings along with accepting walk in visitors. Select wines can be ordered by the glass. A private side room can be reserved ahead of time for tastings. With partnerships with local restaurants, small bites are offered along with charcuterie plates.
Robert John Vineyards Tasting Room