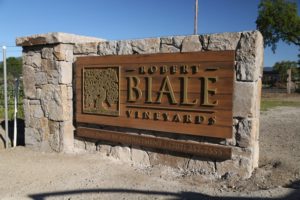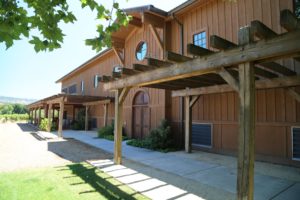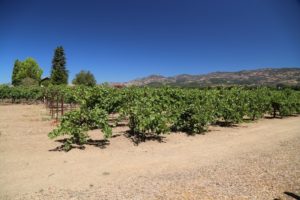 Robert Biale Vineyards was founded in 1991 by four partners including Robert Biale. Robert and original partner and childhood friend Dave Pramuk were co-proprietors; today the winery is owned by the Biale family. Robert oversees their vineyard management and is responsible for their vineyard sources. Dave oversaw their sales & marketing, public relations and was instrumental in setting up their hospitality program. The other two founding partners included Al Perry (their winemaker for almost 20 years) and Robert's father Aldo Biale (who worked for the city of Napa for 30 years and died in 2009). The winery was completed in 2005; prior to its completion the wines were made at Hendry Winery.
The Biale family has a long history of farming in Napa Valley dating back to the 1920s after they originally immigrated from northern Italy. Robert's grandparents, Pietro and Christina met in San Francisco, married in 1928 and soon settled in a one-room cabin on Mt. Veeder at what was known was the Gier Ranch. Pietro tended to the vines and worked in the winery.
Incidentally the Giers were also associated with early winemaking heritage at what is now the Hess Collection Winery and also at Hall Winery in St. Helena.
In 1935 the couple, with their young son Aldo in tow moved off of Mt. Veeder and purchased property in the city of Napa and two years later began farming Zinfandel and making home wine. The family still owns this property; today it is known as Aldo's Vineyard. Decades later, they would sell the grapes to the Napa Valley Cooperative Winery, based in St. Helena (currently the site of Hall Winery).
Today, Zinfandel (whose heritage is Croatian) is still the primary variety that Robert Biale is known for. This is a rare Napa winery indeed that does not produce a single Cabernet Sauvignon. At the time of our latest visit, they are producing 15+ different Zinfandel wines – both from their own vineyards as well as from several vineyards in Napa Valley and neighboring Sonoma County. Some of their bottlings are produced exclusively for their club members.
Two vineyards comprise their estate including Aldo's Vineyard (23 acres) with the original still head-trained non-irrigated vines dating from 1937 and 8.5 acres surrounding the actual winery in Napa's Oak Knoll District. Aldo's Vineyard is the oldest Zinfandel vineyard in the Oak Knoll District, which incidentally is where the variety was first planted in Napa Valley in 1852 by Captain Joseph W. Osborne. He was also the first one to name this part of Napa Valley, Oak Knoll.
Aldo's Vineyard is planted to 9 different varieties; including some very unique red varieties such as Peloursin (one of the two varieties crossed to make Petite Sirah), Refosco, Grand Noire, Valdigue (in the old days called Napa Gamay) and Abouriou (the first time we have come across this variety in Napa Valley). This vineyard is planted to approximately 80% Zinfandel and is located in the northern city limits of Napa, surrounded by residential neighborhoods about 1.5 miles from Robert Biale Winery.
While the Biale Zinfandel's we tried have the structure and acidity to age, these wines are certainly approachable young. They are balanced wines, and none have the over ripe jammy style often indicative of contemporary California grown Zinfandel. Balance is a word we often note when tasting the Biale wines.

One of Biale's specialties is working with very old vines; a number of their wines are sourced from unique and extremely rare historical vineyards. As a result of their efforts, refreshingly, some of these old vineyards are still in the ground – rather than having been pulled out long ago in favor of higher yield, virus free and newer plantings.
Note the interesting signage upon driving onto the property. The speed limit is 5 and 1/2 MPH (one won't see that unusual speed limit posted at any other Napa wineries!), and note the sign on the tree that says, "Watch for Black Chicken". An engaging story is related to this 'chicken' and one of their wines is even crafted in its honor.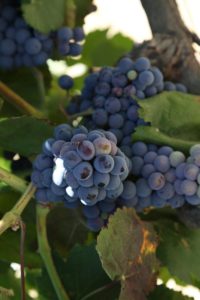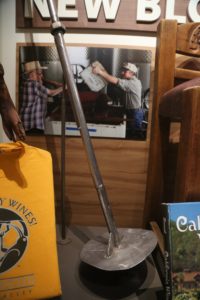 The story begins with Robert's grandfather Pietro/Peter (born in a small coastal village near Genoa, Italy) who was suddenly killed at age 50 on October 27, 1942 by a premature explosion involving several hundred pounds of dynamite while working at the Basalt Rock Company quarry southeast of the city of Napa. Two other employees were also killed in the accident and three others injured. Robert's father Aldo (an only child) was 13 at the time of his father's death; he and his mother Christina (born in Murialdo, Italy and died in Napa in 1999 at age 103) kept the ranch operational by selling eggs, vegetables and fruits including prunes from their orchard. Despite all these products this was still not enough to cover their income needs. Soon he began producing and selling Zinfandel (illegally) – after-all he was only in his early teens and was not licensed to sell wine. And this homemade wine was quite profitable; he was able to produce about 150 gallons of wine from 1 ton of grapes and sell each gallon for $1 in the early days, a significant profit compared to selling one ton of grapes back then for about $25.
Party lines were a normal method of communication in those days in which neighbors could listen in on the conversation of any other neighbor if they were connected to their 'party line'. Young Aldo was rightfully concerned people would discover an underage person was selling wine. During his time interacting with clients and making deliveries he would mention his home-made Zinfandel. In order to covertly take orders for the wine over the party line, he needed to come up with secret code. He coined the term "Black Rooster" or Gallo Nero in Italian which evolved into Black Chicken (Gallina Nera) – only telling his trusted customers. When a client ordered produce or eggs, they might also mention needing a Black Chicken; Aldo then knew they wanted his wine, and it was "safe" to sell it to them. Unfortunately for his customers in later years his wife Clementina was never initially privy to the "code words" and she would tell customers she could sell them white chickens but not black ones.
In their exhibit, Food: Transforming the American Table 1950-2000, The Smithsonian Museum in Washington DC contains the original wooden punch-down tool Aldo fashioned from a tree branch to push grapes into his crusher as well as for punching down his fermenting Zinfandel grapes. This tool dates from 1950. A metal punch-down tool is also on display along with one of Aldo's picking boxes and a photograph of Robert working in the winery. See the photo above from our visit specifically to Washington DC to see this exhibit (and photos of the full exhibit at the bottom of this review).
And there is a first-rate chicken coop next to the winery parking lot; the only chickens kept in here are either white or black.
Historic Vineyard Society
From a personal interest, this is absolutely one of the most intriguing organizations in all of Napa Valley. Bob Biale is actively involved along with other old vine men including founding members Morgan Twain-Peterson and Tegan Passalacqua, among others.
Their focus is specific; to preserve these old vineyards while simultaneously educating, researching and promoting their historical value along with hosting related events. Over the years they have compiled a list of California's oldest vineyard sites; to be included, a vineyard must be at least 50 years old and 1/3 of the vines must be original plantings. The rule about the percentage of original vines still in the ground is generous but makes sense considering over a minimum of 50 years, vines die and must be replanted.
For reference the two oldest commercially producing vineyards in Napa Valley are Canard in Calistoga and The Crane Assembly in St. Helena, both planted to red varieties. We are still researching the oldest white grape variety vineyard in Napa Valley; it is possibly the Proof Vineyard at the southwest intersection of Highway 29 and Zinfandel Lane. Also noteworthy, is the I-Block of Sauvignon Blanc in Robert Mondavi Winery's To Kalon Vineyard dates from 1945.
And since Cabernet Sauvignon is currently the dominant variety in Napa Valley here are the oldest Cabernet Sauvignon producing vineyards: a limited number of vines dating from 1945 at Scarecrow in Rutherford, possibly a section of Varozza Vineyard in St. Helena, a section within the MacDonald Vineyard in Oakville (1954), a one-acre block owned by Grace Family Vineyards (1957) and a small block at Grgich Hills (1959).
Select Wines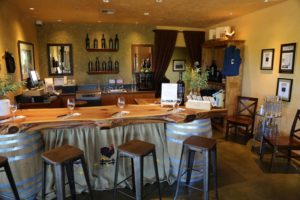 A newer offering for Robert Biale is a very unique for Napa Valley variety, Greco di Tufo (a white variety) that is most well known for being cultivated in Southern Italy in the Greco di Tufo DOCG region of Campania. Robert Biale grows this in a small block on the vineyard that surrounds the winery. 2017 was their first vintage. The 2018 Robert Biale Vineyards Greco di Tufo is named Clementina and bottled as a white table wine in honor of Robert's mother Clementina. Straw yellow color in the glass, the bouquet offers both a sweet and sour aromatic profile – smells like springtime with the flowers blooming and freshly cut grass. Citrus blossom, orange peel zest, kumquat, pear and Gravenstein apple. The palate is minerally, crisp and clean. Excellent acidity but not austere – finishes lively on the palate with flavors of lemon zest, lemongrass and a green apple tartness.
Zinfandel is a grape that doesn't typically ripen evenly. As a result, after veraison the Biale's have to continuously keep a close eye on the vineyards and will often walk row by row removing green fruit or other grapes what will never reach their maximum maturity. Today Biale Vineyards continues to produce the Black Chicken Zinfandel; it is by far their most produced and popular wine. The several vintages we have tried over the years have always been balanced and easy drinking, crowd pleasers, if you will. The 2006 Robert Biale Vineyards Black Chicken showcases rich fruit, blackberry, raspberry (a flavor we have noticed on several subsequent vintages) and black cherry. Shows flavors of various darker spices on the palate with even a slight note of lingering vanilla. Structurally this wine is fairly soft including on the finish.
One of their Zinfandel's is the Party Line Zin; this is a lighter somewhat less complex wine than the Black Chicken – made for drinking now, more of an everyday wine. Some of the grapes for this wine comes from some of the oldest Zinfandel vines in Napa Valley.
One of Sonoma County's most cherished vineyards is Monte Rosso, owned by Gallo (Louis Martini Winery). Biale sources from the old-vine section of the vineyard, Zinfandel that dates back to 1891. These vines are so ancient, their trunks are large and often split with plenty of space inside. As a result, sometimes rattlesnakes live inside these spaces; during harvest the workers must pick in silence so that they can hear the noise of any rattling. Robert Biale produces a Zinfandel from this vineyard every year.
But remarkably, these are not the oldest vines they source from. That distinction goes to Bedrock Vineyard, a site sometimes described as, "soils born from the terroir of Monte Rosso Vineyard" due to its location on valley floor soils in Sonoma Valley. These original and non-irrigated Zinfandel vines date back to 1888. The vineyard was renamed Bedrock from Madrone Ranch after winemakers, father and son, Joel and Morgan Peterson took over ownership. The 2020 Robert Biale Bedrock Vineyard Zinfandel is medium ruby in color; the bouquet offers scents of rose petals, violets, vanilla and cherry. The palate offers a light creamy texture with flavors of red cherry and lingering darker spices on the finish. The tannins are silty, gravelly and almost dusty in their textural feel. Shows as slightly savory, especially on the finish. This wine was aged in 25% new French Bourgogne barrels for 11 months.
The 2013 Robert Biale Vineyards Varozza Vineyard (historical vineyard & ghost winery in St. Helena) Zinfandel shows a dusty nuance and dark cherry notes; the bouquet is somewhat earthy with some spice (perhaps white pepper and brown sugar notes). On the palate the wine is superbly balanced with earthy and darker fruit along with well-integrated fairly delicate tannins.
Biale also produces an Atlas Peak Stagecoach Vineyard Zinfandel. This vineyard is not known for Zinfandel, nor is it a particular old vineyard, but Robert Biale was able to convince the owner of Stagecoach at the time, Jan Krupp to plant a very small portion of Zinfandel appropriately known as the "Biale Block" using cuttings obtained from Aldo and the Crane vineyards. Biale is the only winery to source Zinfandel from this particular vineyard.
The 2014 Robert Biale Vineyards Atlas Peak Stagecoach Vineyard Zinfandel shows pink, purple in the glass with nice floral aromas including violet and dried rose petal, toasted cedar and raspberry. It is certainly more floral then the Varozza Vineyard Zinfandel. Shows more red fruit than dark fruit on the palate. The slightly dusty tannins are balanced with a pleasing lingering acidity showing on the lively finish.
In addition to Zinfandel, they also produce very small quantities of Petite Sirah, Syrah, Barbera, and Sangiovese. A special note about Barbera; we challenge you to find Barbera from other Napa Valley based producers – it will not be easy. The Robert Biale Barbera comes from a small vineyard in Calistoga which contains the oldest Barbera vines in Napa Valley (planted in 1920).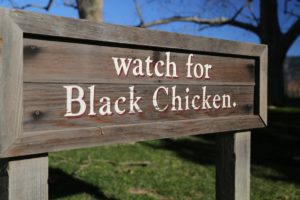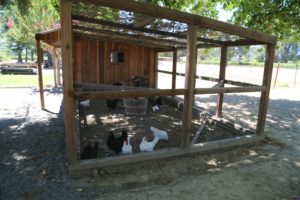 The 2013 Robert Biale Vineyards Petite Sirah from the Palisades Vineyard (formerly the Carver-Sutro Vineyard) in Calistoga features vines up to 75 years in age. Structurally, perhaps this is the closest wine to a Cabernet Sauvignon that Biale produces. It shows sweet baking spices on the bouquet, with a noticeably floral component along with fruit characteristics of blackberry and blueberry. In addition, the bouquet is somewhat gamey/meaty in nature along with notes of toasted cedar and dusty rock. On the palate, the richness of fruit + acid can hold up to the firm and powerful grip of the tannins. And earthy or mineral note lingers on the finish. Biale also produces a Napa Valley Petite Sirah labeled E.B.A. referencing the wines extra barrel aging (30+ months).
Dessert wine lovers take note; Biale produces a fortified wine. Only 60 cases of the 2013 Robert Biale Vineyards Petite Sirah were made – crafted by hand (and foot). Sweet powerful aromatics grip the glass immediately including black fig, darker chocolate, ripe blackberry and a hint of toasted oak. On the palate it is sweet but not overly so; this is a balanced wine. The finish shows sediment like somewhat chalky tannins. This wine features richness and flavor without being heavy on the palate.
—
Their wine club is even named after the infamous "chicken". Visitors who join the wine club on site may receive a ceremonial ringing of a cowbell! The primary tasting room is located in the back of the winery; an outside porch is surrounded by the vineyards. The tastings are relaxed, informal, personable and very down to earth. A private room appropriately called The Zinner Sanctum is located around the hall from the tasting room and is available for private tastings of rarer and older vintages. This room also functions as a cellar with a number of bottles stored in racks.
Part of a visit is sometimes a short walk from the tasting room or porch to the vineyards – which includes some informative details about the vines, reasons for differences in trellising and a focus on the nuances of growing Zinfandel in particular.
The customer winery relationship is very important to Robert Biale – new customers become new friends.
Robert Biale still delivers their wines (free of charge) to those who live in the city of Napa. This dates back to their original farming days when they were not delivering wine but rather fruit, walnuts and other agricultural products. Total annual production is usually between 10,000 and 12,000 cases. For more information, to join their wine club or to schedule a visit online, view: www.biale.com
Estate + Winery

Smithsonian Exhibit