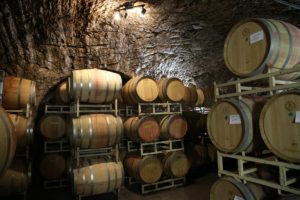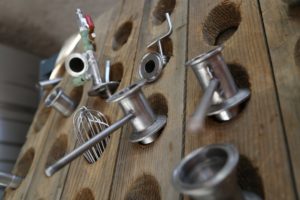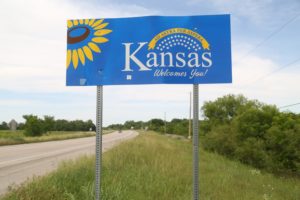 Road 31 Wine Co , formerly Green Truck Cellars, is owned and operated by Kent Fortner. As with several other small wineries we have visited with, he is a wine man show…err, one man show – vineyard manager, the winemaker, and sales guy. Nothing like having the vintner show up in his green truck with bottles of his own hand-crafted wine available for sale. Since 2001 Kent has been quietly yet thoughtfully crafting only one wine each year – a limited production Napa Valley Pinot Noir that is sold primarily through his mailing list which sells out quickly upon release each year. His Pinot Noir is made from several vineyards in and around the cooler Carneros region of the southern part of the Napa Valley. Production varies slightly from year to year but is usually around 700 cases produced.
Vineyards
Green Island Vineyard is located south of the city of Napa – not far from where the Napa River joins the San Pablo Bay. This is a cool part of Napa Valley – with the influential characteristics coming from the cool waters of the bay in the form of cooler days then up valley, more fog and breezes, especially in the afternoon. This particular site is planted to both Pinot Noir, Chardonnay and Pinot Grigio.
Because of the vineyard's location, its elevation is only slightly above sea level. Kent sources from two blocks each planted to a different clone of Pinot Noir – including clones 115 and 777 and has been working with this vineyard since 2000.
Kent's second source vineyard, Stanly Ranch was originally founded in 1856 by Edward Stanly – a lawyer from San Francisco. The original size of the ranch was over 2,200 acres. The land was passed on to successive generations. A winery operated on the property until prohibition in 1919 – the family continued running the ranch until it started being parceled and sold to outside individuals in the 1930s and 1940s. In addition to being home for some of Napa's early grapevines the Stanly Ranch was also the site for both Pinot Noir and Chardonnay clonal trials – conducted by Louis Martini, the Wente Family and UC Davis in the 1950s.
Stanly Ranch is located to the north of the Green Island Vineyard – while still very much subjected to the cooling influences of the San Pablo Bay, this site is slightly warmer. Kent sources limited amounts of Pommard clone and clone 777 from this vineyard. He has been working with this site since 2004.
—
Most winery owners name their wineries after themselves; last names, first names, middle names, name combinations – we've seen it all, but not Kent. He had the refreshing idea to initially name the winery after his old Ford truck which is green – but despite the winery name change a few years ago, Kent still drives this truck and uses it during harvest.
The aforementioned trucks dates from 1966 and used to travel the rural roads of Kansas where his grandfather lived and farmed. His grandfather passed the truck down to Kent.
The name Road 31 is in honor of a gravel road which ran by both his mother and father's properties about 45 minutes outside of Fredonia Kansas. During one trip to Kansas, following the heritage of another Napa Valley based winery we were nearly to Kansas City before we remembered Road 31 and by that time it was too far/out of the way to turn back. We have since made another visit to Kansas specifically to see, experience and photograph Road 31.
This is one lonely road. It runs for about 6 miles in a north/south direction. Its southern terminus touches Road 32 and its northern end ends at a farm just past the intersection of Quivera Road. We drove the length of this road twice; we briefly met a farmer pulling out of his driveway in his truck, on the short private section of Road 31, just north of Quivera Road.
During its length it touches four crossroad intersections including (from north to south), Quivera, Prairie, Independence and Kansas. Highlights along its path include the Lone Cherry Baptist Church, several creek crossings and access for seasonal fishing to the nearby Bee Creek Lake. Much of the road is gravel – but the northern most section is more dirt than gravel. There are very few homes along the entire section – it primarily runs through native prairie or farmlands. During our drive we passed maybe 2 or three vehicles. We apologize for the cloudy photographs – our visit to Road 31 just so happened to coincide with a rain, thunder and lightning storm.
Kent lived an active life before becoming a winemaker. The often-contrasting subject matters of English and Physics were his choices of study at William and Mary College in Virginia. After he finished his studies he ran a wine bar in Boise, Idaho, spent a summer in Alaska working a fishing boat and then traveled and climbed in Alaska, Nepal and Thailand. He has worked at numerous wineries over the years both in the Napa Valley and other wine regions including a stint in Argentina and Chile.
A tasting is very informal – Kent says, "don't show up wearing a tie." The tasting is always held with Kent at White Rock Vineyards off of Soda Canyon Road (southern part of the Napa Valley) where he makes his wine. Since Kent only makes one wine each year, visitors will taste through several "future vintages" from his barrels taken from within a small cave followed by a taste of vintages in the bottle.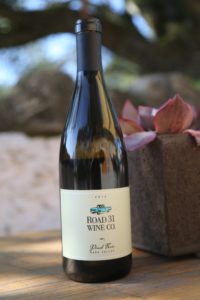 During one of our visits, we tried his wine from the barrel merely several days after it had finished fermenting. It had not yet gone through malolactic fermentation and at this young stage it was a very rough wine. However, it was nice to try a wine this young and then compare it to Kent's finished wines – it gives one a good perspective of how a rough wine in its early stages evolves to one of polish and finesse by the time it is bottled.
The varietal characteristics of Pinot Noir really shows in his wines; he complements the fruit with a combination of both French and Hungarian barrel aging.
Select Wines
The 2015 Road 31 Pinot Noir was produced from three unique vineyard sites – all in the southern part of the Napa Valley including Nord Vineyard and Stanly Ranch. Kent left this wine aging on its gross lees for a full year before bottling. This wine offers an appealing bouquet – a diverse 'basket' of fruit and floral aromatics including raspberry, rhubarb, red cherry, blackberry pie and dried rose petals framed by subtle notes of cedar. Soft and supple on the entry the wine shows a textural creaminess along with a pleasing lightness across the palate. It is well-balanced and seamless from start to finish. The tannins are velvet-like and fine grained; they are extremely well integrated on the finish.
—
The Road 31 website including the PLOG (Pinot Blog) has morphed into an accumulation of Kent's prior newsletters. As Kent says with confidence "reading about wine is not nearly as good for your soul as drinking wine!" "Truckers" is the name one earns when joining the mailing list – this is the best way to acquire the wine once it is released. His distribution includes mostly California but also Las Vegas, parts of Utah, New York & New Jersey.
For more information or to join the mailing list from this passionate and boutique producer, visit: www.road31.com
Mare Island Brewing
In 2007 Kent and his wife Janet purchased an old officer's quarter on Mare Island and then spent the next few years restoring it. In 2013 Kent partnered with his friend Ryan Gibbons to start Mare Island Brewing Co.
The brewery operates two different locations; the Ferry Taproom is located at 289 Mare Island Way in Vallejo (open daily without needing an appointment). An ideal location with both indoor and outdoor seating with excellent views overlooking the Mare Island Strait. The restaurant is in the same building as a Vallejo Ferry Terminal and makes an excellent stop for passengers either arriving or prior to departing for the ferry. Stop by for some small bites, a variety of beers and live music every Saturday night. Open daily from 1130am until 10pm.
The actual brewery location is only about 8 minutes away by car – Mare Island Brewing Co., (Coal Shed Brewery) located at 851 Waterfront Ave, also in Vallejo. Easily seen from the Ferry Taproom if one knows where to look – located across the Mare Island Straight and slightly to the north. Open Sunday afternoons by walk-in – visits and tours during the rest of the week require appointments. The 15-barrel brewhouse is located inside one of nine original coal sheds that line this side of Mare Island – originally used for loading coal into Navy steam ships in the late 1800s and early 1900s. The interior has been completely renovated and restored – a number of the other neighboring coal sheds have not yet been restored.
Ferry Taproom

Coal Shed Brewery