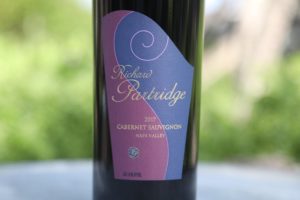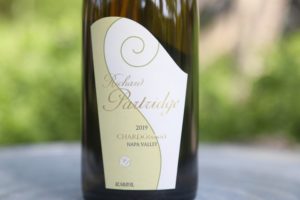 Richard Partridge Wines was founded by Richard and Cris Partridge with their inaugural vintage, a Cabernet Sauvignon from 1998. Richard founded a company in Cerritos California in 1983 called R.F. Partridge & Assoc., which focuses on providing industrial power generation and power backup services (large generators). The company works with a number of utility companies in Southern California, helped install power backup systems in the Tom Bradley Terminal at LAX and more recently has been working with providing power sources for data centers in the Silicon Valley.
Richard grew up among the farms of Indiana where soybeans and wheat were prominent crops. Later he became an electrical engineer, met his wife Cris and then moved to Southern California. Once you have a connection with the land (like Richard did when growing up) you never lose it. He and Cris visited the Napa Valley numerous times in the 1990's based on their interest in wine. Intrigued with the wine and the lifestyle in the valley, they soon purchased a home in the city of Napa.
In 2004 they purchased land in the St. Helena sub appellation, a hidden away gem right next to Sanitarium Road, mere minutes from the valley floor. After many years of purchasing fruit from select premium vineyards in the Napa Valley Richard and Cris decided to plant four acres of red varieties on their property in eastern St. Helena (in the hills below Howell Mountain). As they found out this was no easy task – their property was identified as a site for Native American burial grounds and later a small patch of ground containing an endangered weed was discovered.
However, ultimately, they were able to avoid disturbing any sensitive sites and their vineyard was planted in 2008 to Cabernet Sauvignon, Cabernet Franc and Petite Verdot. They use the Cabernet Sauvignon for their own 100% varietal wine but sell the other varieties to other Napa Valley based producers.
The Partridge's were introduced to their founding winemaker Bob Eglehoff at a party. He offered to take their interest in making wine to a commercial level. He made their wines for the first few years, then introduced them to Jeff Fontanella who has been their winemaker since 2005. Jeff has worked at several well-regarded Napa wineries including Opus One, ZD Wines and with prominent Napa vintner, Nils Venge at Saddleback Winery. Later Jeff and his wife Karen built a winery on the lower slopes of Mt Veeder (which is where he makes the wine for Partridge Cellars). Jeff originally studied Biochemistry at the University of California at Davis but enrolled in the college's wine making program after he became interested in viticulture and enology. After graduating he worked for several premium Napa Valley based wineries including his first harvest at Opus One in 1998 and later at Saddleback Cellars.
With such a tiny production they don't have any full-time employees. National Sales Manager for Partridge Wines, Jessica Stock has been with the company since 2000. Interestingly enough, she divides her time between working for their power company and for the winery. The two entities could not be further apart from each other and certainly keeps her job interesting.
Select Wines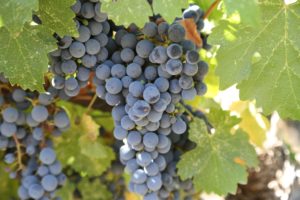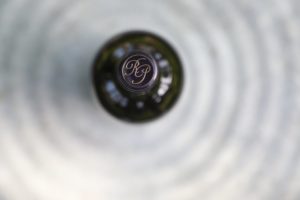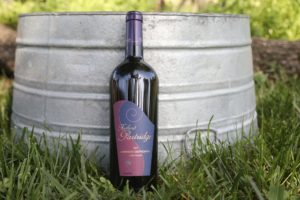 The 2019 Richard Partridge Chardonnay Napa Valley (from the Carneros District) is medium gold in color; immediately reveals an intensity of aromatics with pronounced aromas of ripe yellow pineapple, honeysuckle, springtime citrus blossom and passion fruit complemented by some oak influence including notes of vanilla, crème Brule and a hint of cardamom spice very deep into the aromas. Shows a noticeable velvety and rounded texture with complexities on the palate contributed both from the richness of fruit and the judicious use of oak. The wine lingers smoothly with slightly sweet hints of vanilla and butterscotch. This wine underwent no malolactic fermentation and was aged in both neutral and 33% new French oak barrels. Only 200 cases produced.
The 2014 Richard Partridge Napa Chardonnay saw no malolactic fermentation, was aged in French oak and spent 8 months on the lees. The grapes for the merely 200 cases produced this year were sourced from Napa's Carneros region. On the nose this wine reveals a deep aromatic profile containing prominent notes of lively citrus blossom with underlying aromas of banana, fresh grass and a kiss of oak. The wine is rounded on the palate with hint of spiciness that lingers on the finish. Flavors show stone fruit and citrus. Good acidity – the finish lingers for some time.
The 2017 Richard Partridge Cabernet Sauvignon Napa Valley (from their estate vineyard, clone 337, 100% varietal) is deep ruby in color; showcases ripe and opulent fruit forward aromas including blackberry, Santa Rosa plum and sweet dark licorice. What makes this bouquet stand out is both the fruit but also its complementing aromas from the oak influence. Offers darker dessert spices, along with toasted cedar, mocha and notes of brown chocolate. Dessert in the glass – this is one bouquet that one does not want to stop enjoying! On the palate shows darker fruit with more oak influence showing than on the bouquet (toasted cedar). Lingers with both oak and grape tannins and hints of dried tobacco. While the tannins have some moderate grip, they are nicely aligned with the fruit and are not out of balance.
The 2011 Richard Partridge Cabernet Sauvignon Napa Valley is 100% varietal. In a normal year they often age this wine 17 or 18 months. Not so with this challenging vintage – the wine saw 29 months in barrel (which ultimately did not negatively impact the wine). On the bouquet the aromatics are lively fresh and display layered profiles of plum, red cherry and sweet baking spices with a dash of white pepper. The wine is generous on the front and mid palate with a richness of flavor; the finish is neither bold nor big but clean and lingers delicately with notes of vanilla.
Today their production is extremely small (always under 500 cases) – often only 100 cases of a Chardonnay they source from the Napa Carneros region and a several hundred case production of 100% varietal Cabernet Sauvignon from their estate vineyard. Nearly all their production is sold direct to consumer via their mailing list. They have limited distribution in Los Angeles and Napa via a distributor. In addition, they pour wines at the annual Newport Beach Food & Wine Festival.
For more information and to join their mailing list, please visit: www.richardpartridge.com
Note: this review has been identified as needing a major update.