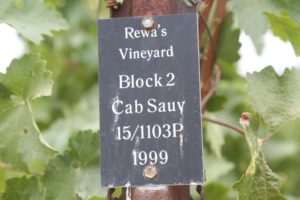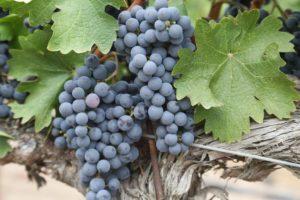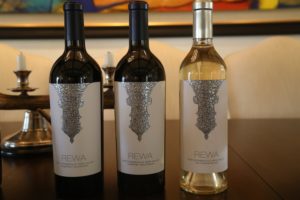 Rewa Vineyards. Originally called Blue Oak Hill, named from the numerous old oak trees that grow on site, this coveted knoll and surrounding property was acquired by Gajendra Singh Sareen (GS for short) in 2012. The site is Coombsville, just east of downtown Napa.
GS was born in Madhya Pradesh, India. In the 1990s he become involved in the tire business and in 2000 launched mindtrac.com (focusing on tire and battery sales) but eventually moved to Singapore (his current home base) where in 2003, he founded Omni International, a now sizable tire manufacturer and distributor.
A long-time collector of primarily Bordeaux and Burgundian wines, GS would often visit 'wine country' during his various business trips. During one such trip, he met up with one of his friends (also a collector) who lives in the Napa Valley. They began to discuss purchasing vineyard or winery properties in France but realized as someone who comes from outside the business, it made more sense to purchase land in the Napa Valley.
His property in Coombsville was the first parcel that his real estate agent showed him – he was immediately moved by the gorgeous views from the property – it is easy to see why with memorable vistas from the top of the knoll (about 400 feet in elevation) overlooking 360 degrees of gentle rolling vineyard covered hills. And on a clear day one can easily see the San Pablo Bay to the south and all the way up to Mt. St. Helena, anchoring the northern part of the Napa Valley. He named the vineyard and the wines after his wife, Rewa.
The site is special with its rich geological history and diversity of exposures. Coombsville used to be part of a volcano's caldera (at one point, a crater lake covered what is now the Rewa property). Soils include volcanic tuff and ancient river washed and rounded cobble. The vineyards take advantage of the cooling marine breezes blowing in from the south and the accompanying fog in the mornings – usually burning off by late morning during the growing season.
The property had already been planted to vines previously, but no wine was made by the prior owner rather the grapes were sold to several Napa Valley based producers. Of the 43 total acres, about 30 acres are planted to vines with two distinctive parts of the property – vines on the eastern side of the knoll and vines on the western side. The Cabernet Sauvignon planted on the east facing side (a cooler part of the property) is sold to several producers; this section is also planted to a small block of Sauvignon Blanc. All the Cabernet Sauvignon for the Rewa wines comes exclusively from the western side of the property where Merlot and Malbec also grow. And another several acre parcel, with volcanic soils similar to those found on Pritchard Hill, and according to Estate Director Anthony Washington – are among the best soils on the property. This block may be partially planted someday.
From a vineyard perspective, this is a valuable part of Coombsville; nearby neighbors include Meteor Vineyard, Sodaro Estate and a very short distance down the road, Farella Vineyard. A part of their viticulture and winemaking A Team, is well regarded viticulturist, Michael Wolf. He was already family with this vineyard prior to GS purchasing the property – and has overseen the next-door vineyards for Meteor since their inception.
Michael was born in New York City and grew up just outside of the city. Viticulture was not a part of his formative years – he graduated with a history degree at Alfred University. He first moved to California in 1972 – to Mendocino County as a farm worker helping manage pears, prunes and grapes. Eventually he oversaw vineyard operations at Juliana Ranch in Pope Valley (one of Napa's larger vineyard sites) and in 1994 took a job managing 500 acres for Beckstoffer Vineyards. He branched out on his own in 1997 and formed Michael Wolf Vineyard Services. One of his early clients was Vine Hill Ranch.
Today Mike oversees approximately 500 acres in the Napa Valley and has managed or is managing vineyards for BOND, Harlan Estate, Lewis Cellars, Meteor Vineyards, Scarecrow, and Vineyard 29. And he has also worked with some of the top winemakers in the valley including Celia Welch, Philippe Melka, Bob Levy and Andy Erickson.
In 2015, Mike was awarded Grower of the Year by the Napa Grape Growers Association.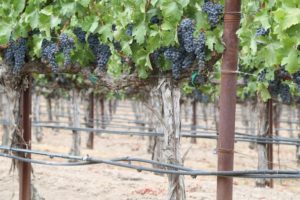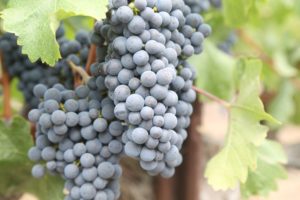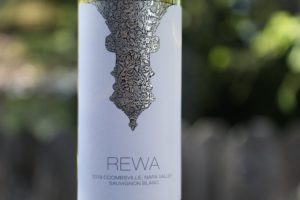 Wine was made from the property in 2013 and 2014 but was never bottled under Rewa. In 2015 GS and Michael decided to produce wine commercially from the property – and with Michael's suggestion, Celia Welch was hired as their winemaker. She specializes in consulting for ultra-premium wineries and is well known throughout the valley for her attention to detail and work with premium vineyard sites. She has been making wine in the valley for more than 30 years and has consulted for select clients over the years including Scarecrow. She also produces her own small label called Corra.
Born and raised in Medford, Oregon – her introduction to wine came early through her fathers' passion for wine. He was a home winemaker and collector, and she grew up helping him make wine. Her first introduction to the Napa Valley was in the 1960's during trips with her family. She graduated from UC Davis in 1982 with a degree B.S. degree in Fermentation Science at a time when a number of now prominent women winemakers were enrolled including Pam Starr and Heidi Peterson Barrett and others who work in Napa and beyond.
Continuing her education after graduating, she embarked in extensive travels through a number of wine regions including domestically in the Pacific Northwest, the East Coast and then New Zealand – finally working in the Barossa Valley in Australia. She then moved to the Napa Valley and worked at a number of wineries including Silverado Vineyards in 1987, was assistant winemaker at Robert Pepi Winery (now the home of Cardinale) and began her consulting career in 1992 for Staglin Family Winery.
Her focus of consulting is generally for premium producers who own their own vineyards (rather than labels who source fruit) – often (but not always) from hillside locations in the valley. And her work has been highly recognized throughout the industry – in 2008 she was named Winemaker of the Year by Food and Wine Magazine and has been inducted into the Winemakers Hall of Fame through the organization, Women for Winesense.
Select Wines
The 2019 Rewa Sauvignon Blanc was fermented in both concrete vessels and stainless-steel tanks (about 50% of each) with aging in neutral oak (with battonage) and stainless steel. About 10% of the wine is Sauvignon Musqué. The musqué clone helps contribute the beautiful floral aromatics. Medium golden in the glass shows aromas of honeysuckle and citrus blossom. And as it continues to open further, it reveals additional nuances of honeycomb and more floral notes. Skillfully crafted, this wine's balance is a noteworthy component. The palate offers some minerality nuances, flavors of mandarin and red apple. This wine is intensely flavored with a long finish.
And in 2019 a small part of their Sauvignon Blanc developed botrytis; these grapes were vinified separately to make the first ever Rewa late harvest Sauvignon Blanc.
In 2018, an accompanying wine, Khanda was introduced to the Rewa portfolio. The 2019 Rewa Khanda is 80% Cabernet Sauvignon, 15% Cabernet Franc and 5% Malbec. Individual lots were harvested, fermented and aged separated in French oak barrels for about 10 months. At this point the final blend was created and the resulting wine was aged for another 12 months in barrel before being bottled. It is nearly opaque and deep ruby in color; the nose offers darkly fruited aromatics including of plum, blackberry and boysenberry. It offers a certain ripe character but stays on the side of being over ripe. Its scents are clearly focused on the fruit with some additional aromas found deeper in the bouquet including violets, dark chocolate, cardamom and a sweet note of ginger snaps. The dense feel of the tannins are one of this wine's hallmarks; their grainy and pixelated texture anchors a deeply layered primarily red-fruited palate both in terms of flavor and structure. This age worthy showing lingers with long-lasting tannins and a dusty/dry finish. The name Khanda is a symbol of the Sikh faith.
The 2016 Rewa 100% varietal Cabernet Sauvignon is a beautiful composition of place; this terroir driven wine showcases both the particular site and the variety. Dark ruby in color; one can almost smell the soil in the bouquet with aromatics showing an earthiness, dried tobacco leaf, dried herbs along with blackberry and blueberry. A note of chocolate is revealed as the wine opens further. Offers a noticeable density on the palate but without being heavy – flavors of black cherry and hints of cedar linger on the finish. Well integrated slightly gravely in feel tannins anchor a mouthwatering finish. This wine has a lot of life ahead of it.
The 2017 Rewa 100% varietal Cabernet Sauvignon is a riper showing then the 2016 vintage. Dark purple in the glass offers dark fruit driven aromatics including blackberry with notes of black olive and cocoa powder. Also, a floral component with aromas of violets. As the wine opens shows an Asian 5-star spice along with cedar box. Layers of ripe and rich fruit show across the palate, anchored by a lively finish and excellent acidity. In its youth, the tannins are still tightly knit.
—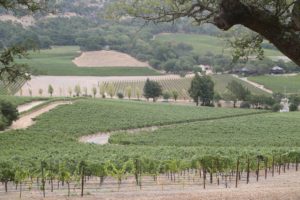 The image on the label is intriguing – at an initial glance one might think it may have been part of a tapestry. But in actuality, it is a representation of a pattern from a hilt of a sword. When GS was a child, his parents would take him to the National Museum of New Delhi and point out a particular sword – telling him that 'this is your sword'. And from a heritage perspective this made perfect sense – GS is related to one of the Sikh's most venerable military commanders, Hari Singh Nalwa whose sword was displayed in the museum. Hari Singh also served as governor of Kashmir, Peshawar and Hazara.
Production remains small usually around 500 cases of the Cabernet Sauvignon and under 200 cases of the Sauvignon Blanc. The wines are primarily sold through their allocation list with some distribution going to preferred retail and restaurant partners across a limited number of states. Locally select vintages may be found at the French Laundry and Press Restaurant. They also maintain limited distribution in the United Kingdom. And with GS's friends in the world of golf, sometimes Rewa Vineyards participates in select golf related events and experiences.
For more information or to join the allocation list, please visit: www.rewavineyards.com