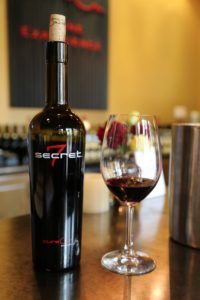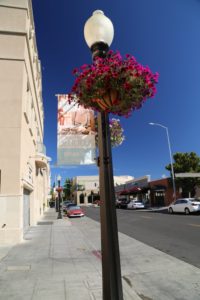 pureCru Wines is the result of a business partnership between winemaker Mitch Cosentino, a grocer broker, a real estate developer and an oncologist. Mitch enjoys both wine-making and golf (both interests shared by the partners) and he and these three friends decided to focus on small lot wines that are handcrafted to be enjoyed on their own or with food.
Mitch has been making wines since 1980 (started in Modesto) and then later moved to the Napa Valley and founded Cosentino Winery. After selling Cosentino Winery, Mitch consulted for the new owners for a period of time but now is no longer involved in any aspect of their operations. The winery carries his name – a tribute to all the hard work he put into building that brand and location.
pureCru wines released their first wine in 2009 – their focus is on Napa wines from local vineyards however they are not limited to just Napa and some of their wines are sourced from other parts of Northern California. pureCru wines do not own any vineyards, rather they source the grapes from premium vineyards that Mitch has come to know during his long wine making career in the valley – including from Pope Valley (eastern Napa County).
pureCru Wines were available for tasting in the Wines On First tasting room located in a small courtyard behind Oenotri Restaurant (excellent Italian cuisine) just off of 1st First Street in Downtown Napa. The main tasting room is open by walk-in – a smaller adjoining room can be reserved for private tastings, pairings and or lunch.
NOTE: pureCru moved out of this tasting room in late 2019 and their wines are no longer available for tastings here. There is a possibility they may open up another retail outlet in the future – and if so, we will be sure to visit and update this review accordingly.
When Wines on First was open, a first in the city of Napa was this tasting room's partnership with a restaurant (Oenotri). Oenotri used to serve full meals inside the Wines on First tasting room. The restaurant menu changes daily – but the wines do not. Dinners are paired with a select number of wines poured in the tasting room. And having food paired with these wines ties in well with Mitch's philosophy of making wines that go with food.
We have tried the purCru wines several times over the years; these are wines that have good acidity, are balanced, texturally pleasing on the palate and we might add, are generally available at a reasonable price point. Mitch tends to age his red wines in oak longer then normal – sometimes up to 41 months. And while his red wines can certainly age – so do his white wines.
Mitch has produced 100% varietal Cabernet Francs since the mid 1980's – but only more recently has he made one for pureCru.
Select Wines
The 2010 100% varietal Chardonnay sees no secondary fermentation and was fermented in barrel and then aged in stainless before bottling. This wine shows aromas of ripe pear, some spice with a clean crisp and light palate. The wine has excellent acidity with the fruit showcasing itself on the fairly rich finish.
The 2010 Purety is a wine made with almost an equal blend of Sauvignon Blanc and Sémillon. A number of Napa Valley produced Sauvignon Blancs are often blended with Sémillon but usually not up to 50%. Sémillon brings body or weight to a wine – this varietal is very important in white Bordeaux including Sauterne wines. Planted throughout parts of France and Australia. This wine aromatically shows notes of green apple, honeydew melon and lesser notes of tropical fruit. The palate is crisp, clean with good acidity from the Sauvignon Blanc tempered by the fruit contributed from the Sémillon.
The 2007 Sangio Vetta is a blend primarily of Sangiovese with smaller amounts of Cabernet Franc and Cabernet Sauvignon. While this wine could be called Sangiovese, Mitch feels it is best represented as a blend. The name "Sangio Vetta" means a peak or pinnacle in Italian; this wine blend varies depending on the vintage but always includes a majority of Sangiovese. This is one of purCru's most popular wines – and we can see why with both with the quality and price point. The nose is sweet, slightly jammy – almost liqueur like leading one to believe this wine might be fairly sweet on the palate. There is some residual sugar but its presence is small enough so that it is more in the background. The palate shows mostly red fruit including cherry, cranberry and perhaps a hint of rhubarb.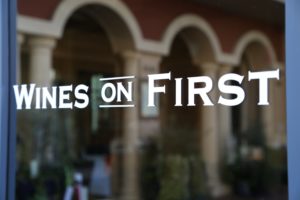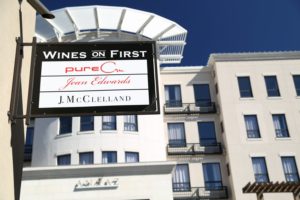 The 2012 Sangio Vetta was made from grapes grown on the hillsides on the back of Howell Mountain (above Pope Valley). It shows bright and lively aromatics – ripe plum, raspberry and blackberry, with a flinty characteristic more in the background. Also hints of mocha and vanilla as the wine opens. This wine is balanced and drinks easily. Mouth watering acidity with flavors of red currant. It is refreshing on the palate and certainly could be an every day drinking wine – pairing with pizza, pasta or as we were told by their wine director – the wine goes well with a variety of fish.
The 2009 Secret 7 is only partially a secret – it is 100% varietal Cabernet Sauvignon that is often a blend between Clone 7 and a "secret clone". Of their wines we tried, this is the "biggest" and most complex. The nose shows red and blue fruit (blueberry) with a well layered palate. For being a big wine, it is pleasantly well balanced – and the tannins are are also well managed. Only 97 cases of this vintage were made. The 2010 shows exotic baking spices on the bouquet, hints of mint, vanilla and darker fruit. The wine is rounded on the palate with delicate slightly dusty/gravelly tannins that linger softly.
—
Total production each year is around 2000 cases. For more information and to join either one of two wine clubs – the Original Cru and the Grand Cru (membership offers up to 25% discount on the wines), visit: www.purecruwines.com
NOTE: from late 2016 until late 2019 along with PureCru Wines, J. McClelland Wines were available for tasting at the Wines on First tasting room in downtown Napa (in the alley across First Street from the Andaz Hotel).. These two producers were added several years after the tasting room opened. The tasting room is small but can seat up to 14 people and host up to 40 people for private events. In late 2019 pureCru Wines moved out of this tasting room and as of our latest update do not have a walk in retail space for people to try the wines.
NOTE: this review has been identified as needing a major update.
Old Tasting Room (we keep these photographs for historical reference)

We had the chance of an interview with Mitch Cosentino, a passionate winemaker and consultant that knows well Napa wines and the Italian wine scene… His observations and reflections on the evolution of the American market were absolutely enlightening…

Posted by Gambero Rosso International on Saturday, March 7, 2020