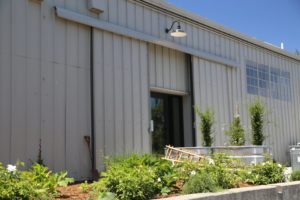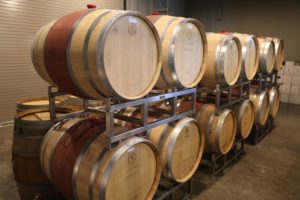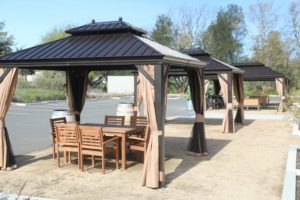 Prime Solum. The heart of Prime Solum's wine portfolio is the Broken Rock Vineyard, a 90-acre site about 2 miles in on Atlas Peak Road (mostly north of the city of Napa). The vineyard is located on what is referred to as the Atlas bench or 'shoulder' at an elevation of between 600 and 700 feet – just outside and below the official elevation minimum 760-foot designation of the Atlas Peak Appellation. The vineyard is planted to 45 acres including Cabernet Sauvignon (the majority) with smaller plantings of Merlot, Cabernet Franc and Petite Verdot. Fruit from this vineyard is highly coveted – with the majority of the grapes sold rather then used for the Prime Solum wines. Prominent vintners who buy or have purchased fruit from this site include Philippe Melka, Paul Hobbs, Hall Winery and Titus Vineyards among many others. The winery is overseen by long time Napa vintner Bill Hill and his daughter Elana.
While traveling through Europe Bill became bitten by the wine bug – especially from his time spent in Burgundy. Bill moved to the San Francisco Bay area from Oklahoma to attend Stanford University. He eventually moved to Napa Valley in 1974 and made his first wine in 1978 but never released it. A year later he made another vintage – this was the first vintage released under his new winery at the time – using his namesake, William Hill. For many years the William Hill wines were made at other wineries – the current winery was built in the late 1980s. William sold the winery in 1992 and it has since changed hands several times – Gallo Family Vineyards has owned the winery and property since 2007.
Bill is a pioneer of vineyard development in California, Oregon and Washington. In 1998 he co-founded Pacific Premiere Vineyards and during 13 years with the company he oversaw the development of thousands of acres of high-end vineyards throughout the west coast of the USA encompassing some 40+ premiere properties. Incidentally the first Napa vineyard he developed was on Diamond Mountain (a piece of property he called Diamond Mountain Ranch now owned by Sterling Vineyards). Much later, Bill opened Silverado Studios (a brief foray into operating a tasting room along the southern part of the Silverado Trail – now owned by Laird Winery).
In June of 2018, four years since Bill began to look at potentially opening a tasting room to showcase his wines, the Prime Solum Tasting Room opened in a part of the city of Napa called Vichy Springs – or what we call the Silverado Wine & Arts District (several wineries or tasting rooms are neighbors, as are several art galleries).
Bill's daughter Elana grew up in the wine industry – fondly remembering as a little girl the day when she watched the walls of William Hill Winery raised – and recalling many a day playing in the winery cellar. But she was not immediately bitten by the wine bug. Rather she moved to Santa Cruz and then Orange County where she earned her BA at UC Irvine followed by her MFA at Claremont Graduate University.
After graduating she moved to downtown Los Angeles (skid row/arts district part of town) and became a professional artist – focusing on abstract art while simultaneously teaching art. When her father mentioned he was thinking of opening a tasting room – conveniently Elana offered to help manage its operations – looking forward to living in a more rural environment with Napa Valley being the antithesis of Skid Row in Los Angeles.
After moving back to the Napa Valley in 2015 Elana took jobs at Newton and simultaneously at Chimney Rock, Mark Herold and at James Cole, gaining invaluable hospitality experience. In addition, she took viticulture classes at Napa College and spent significant time working among the vines at the Broken Rock Vineyard.
The building housing the tasting room is estimated to date from the 1950s and has seen many uses over the years including as a machine shop, storage for an art gallery, possible use when whisky was being distilled nearby and for yoga. Seizing upon the opportunity to capture some of the original elements in the buildings' construction, the Prime Solum team kept a number of original features while significantly upgrading the building. Today it is spacious and setup to host multiple groups for seated tastings. While not a winery, they use part of the space for barrel aging (interested visitors can request a barrel samples). And several of Elana's paintings hang in the tasting room – some of which have been used for their wine labels.
And because this is within the city limits of Napa, the tasting room is not confined to the same regulations as if they were in the county. However, while in the city limits, this is certainly not an urban tasting room (about a 10-minute drive to downtown). Several other perks of being within the confines of the city include being open to the public by walk-in and serving wine by the glass or bottle. A variety of charcuterie and assorted snacks can be purchased to complement their wines. If the weather permits, guests can enjoy wine outdoors under the confines of an extended roof.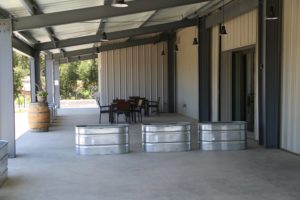 The focus of the tastings is on both their Expression and Prime Solum wines. Expression wines focus on single vineyard cooler weather grown varieties – primarily from vineyards that Bill developed and or managed. The Expression wines are made in Sonoma County but are sourced from premium vineyards in Sonoma County (latitude 38) and Mendocino County (latitude 39). These are wines from Burgundian varieties. The Prime Solum wines (first vintage) are from the family-owned estate vineyard, Broken Rock and select other Napa based vineyards – these wines are made at a winery the Hill family has managed for years located in downtown Napa and focus on Bordeaux red varieties.
Solum is a term associated with soil science referring to both surface and subsoil layers – Prime Solum refers to premium terroir. Bill's winemaking preferences are to express specific vineyard sites – his wines are about the place and are not about manipulation. He tends to also prefer cooler weather sites.
During the tasting of the Expression Wines their Chardonnay is always tasted after the Pinot Noir – a habit that Bill developed after visiting some of the great chateau properties in Burgundy.
The 2013 Expression 38 Pinot Noir is from the Goldrock Ridge Vineyard in Sonoma County. Noticeably dark in the glass shows aromas of white pepper, plum and darker spices – the bouquet is earthy and somewhat savory. Balanced and very supple across the palate (yet full bodied and with depth of flavor) offers well-integrated slightly earthy tannins on the finish along with a similar spice component found on the bouquet.
The 2013 Expression 39 Pinor Noir is from the Ordway Vineyard in Anderson Valley in Mendocino County – located in a cooler part of Anderson Valley closer to the mouth of the Navarro River. Shows a noticeable sweetness on the bouquet including notes of various baking spices including brown sugar and cinnamon along with cedar. Also somewhat floral with aromas of raspberry. Fairly rich on the palate but with good acidity. Features a long flavorful finish with notes of cedar and mocha.
The 2015 Expression 38 Chardonnay is from arguably the most well-known vineyard that Bill has developed over the years (Gap's Crown Vineyard in Sonoma County). Dark golden in the glass shows a pretty and intriguing bouquet with aromas of melon, honeysuckle, citrus and a hint of brown sugar. Rounded on the palate with structure but without being heavy this wine features excellent acidity. Drinks well by itself but is also a very food friendly style of Chardonnay.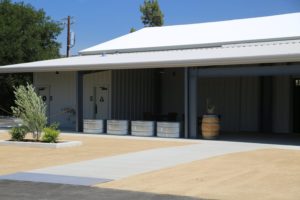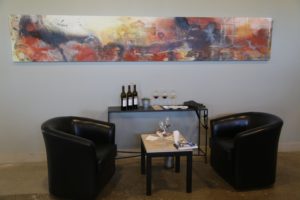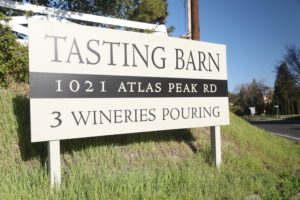 In 2012 all the Prime Solum wines from the Broken Rock Vineyard were 100% varietal – this is not always the case each year.
The 2012 Prime Solum Cabernet Franc, Broken Rock Vineyard is ruby dark red in the glass showing a sweetness of aroma including baking spices, dark chocolate and ripe blackberry. Doesn't reveal the typical expression that wine from this variety often shows (sometimes herbal). The aromatics are lovely – they tend to be on the riper side. Fairly supple across the palate shows both red and darker cherry flavors with finish anchored softly by fine-grained tannins and darker spice notes.
The 2012 Prime Solum Merlot, Broken Rock Vineyard offers darker fruit aromatics along with brown chocolate. A pleasing density and depth that perhaps one doesn't always associate with this variety – especially when it is 100% varietal. Has a sweet cherry liqueur note – a ripe elegance if you will. Shows flavors of blackberry and black cherry with notes of mocha that linger. This is a full bodied Merlot sure to please most Cabernet Sauvignon drinkers.
The 2012 Prime Solum Cabernet Sauvignon, Broken Rock Vineyard shows compelling aromatics – initially a sultry bouquet showing mint, a sweet note including desert spices and dry dust. As the wine breathes it offers mostly fruit aromas including ripe blackberry and boysenberry. Somewhat savory in its aromatic presentation. Fairly plush across the palate – this wine is big but balanced. The tannins are slightly chewy and certainly noticeable but not overly gripping. Very long finish extended by intense fruit flavors along with a kiss of mocha.
Total production of the Expression wines is about 3,000 cases per year and of Prime Solum, only about 800 cases per year. For more information and or to join their wine club, visit: www.primesolum.com