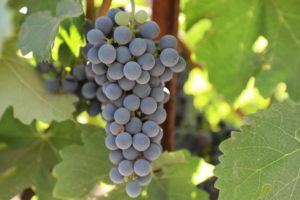 Plinth Wine. The roots of Plinth are in the former Nine Suns Winery on Pritchard Hill. The Chang family purchased this property in 2010 from developer and majority owner of the San Diego Chargers football team at the time, Alex Spanos. The Chang's three children (Aimee, Jason and Chris) along with Jason's wife Flora were all instrumental in the development of the property, winery and brand. In 2010 Jason knew very little about wine; at the time he was working for PricewaterhouseCoopers in New York doing Management Consulting work. Flora was a Pharmacist from New York City. He and Flora moved to Napa Valley and began to learn about the wine business.
The previous owner Spanos, had planted the property to wine grapes in 2004 and was selling the fruit to other wineries. After the Chang's purchased the property they intended to continue to sell grapes. They did so for several years until they learned more about their particular site and its potential. The property is at about 1,300 feet and is planted to 22 acres of vines. Its almost not fair to describe the terroir here in terms of soils, as the amount of rocks in this vineyard and other parts of Pritchard Hill is remarkable. Nine Suns produced their first commercial wine in 2012.
2015 was the first Nine Suns vintage entirely crushed and fermented at their winery. Juan Carlos Fernandez (architect for Cade Winery) was the primary architect for the winery, hospitality building and residence.
The name Nine Suns was carefully chosen to honor their heritage. Nine Suns is part of a Chinese legend (often told to children) where 10 individual suns would rise and set each day taking turns doing so. One day all ten suns rose at once and the earth soon suffered due to the heat. Houyi, a mythological Chinese archer was given the task of eliminating the suns; he successfully shot down 9 suns leaving only one.
For Jason, the wine business has been an accelerated learning curve – driven by his passion, willingness to learn and entrepreneurial spirit. He enjoyed the creative outlet around building Nine Suns but also the social aspects of wine. He calls wine the anchor for creating memories with family and friends and often recalls specific vintages from particular wineries corresponding to certain memories. While no longer directly involved in operating a wine brand, he assists with outreach and events for Plinth on a limited basis.
In June 2022 Nine Suns was purchased by Realm Cellars; the co-owners of Realm are winemaker Benoit Touquette and Scott Becker. This acquisition included the entire property, physical winery, the Nine Suns and Houyi wine brands and remaining wines. Realm has long been familiar with the Nine Suns property having first purchased grapes from the site in 2013 and ever year produces a single vineyard designated Houyi Cabernet Sauvignon. Despite the sale of Nine Suns, Plinth has a long-term contract to continue to purchase grapes from the Houyi Vineyard.
The first vintage of Plinth was in 2017, merely 50 cases of Oakville Cabernet Sauvignon blended with some of the Houyi grapes. Philippe Melka oversees the winemaking with help from Maayan Koschitzky, Director of winemaking at Atelier Malka and winemaker Patricio Paso Viola.
The name plinth refers to the support found at the bottom of structures, most typically supporting columns or pedestals. Flora chose this name to represent the foundation that she was part of in building the Nine Suns Winery and establishing Houyi Vineyard. Plinth is the continuation of her wine journey in Napa Valley.
And the name wayfarer was chosen to highlight the fact they no longer have a permanent winery home (Nine Suns) with the image reflecting a backpacker – someone who travels and both gives away and receives items on his journey. His image is an homage to a life well-traveled. The Wayfarer wines are from multiple sites throughout Napa Valley and are not vineyard designated bottlings.
The images for the wine labels were designed by Parisian based artist, Juliette Lavat. Her work is primarily with fashion, cosmetics and food. These were her first wine label designs.
Stylistically the Plinth wines are produced very similarly to the Nine Suns wines. They harvest a bit earlier than other producers – striving for elegance in the wines rather than sheer power. Flora prefers wines that take time to reveal themselves rather than being overtly showy right up front.
Select Wines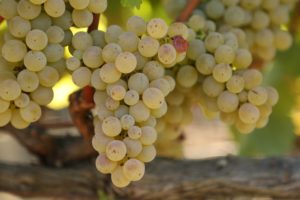 The 2022 Wayfarer Sauvignon Blanc is sourced from part of 5-acre vineyard in Coombsville, the same vineyard that was producing the grapes for the Nine Suns Sauvignon Blanc. This wine is fermented and aged primarily in concrete but also neutral oak barrels. It is medium straw in color; the aromatics are not shy and are immediately expressive of sweetly fruited floral and stone fruits. These include scents of star jasmine and other engaging tropical florals including but not limited to honeysuckle, along with white nectarine, lychee, mango and ripe pineapple guava. We noted its elegant character. The palate offers a minerality note from start to finish accompanied by flavors of red apple, tangerine, lemon juice and lime (but without the resulting tartness), pineapple and apricot. The bright, but not bracing acidity lingers for some time on the finish and begs another sip. Seamless and balance were two words we noted to describe the palate. In the past few years, we have noticed a trend recently in higher alcohol Napa Valley white wines; this wine is not one of those – it is 13.5% alcohol. We tasted this wine after sampling a number of 8-10 year old white wines; its freshness and vibrancy, both on the bouquet and the palate is clearly evident. We would also enjoy revisiting this after it has had a few years of age.
The 2021 Wayfarer's Cuvee is a blend of 87.5% Cabernet Sauvignon and 12.5% Cabernet Franc with grapes sourced from the Houyi Vineyard and premium sites in Yountville, Oakville and Coombsville. This cuvee will always be led by Cabernet Sauvignon. This wine is deep ruby and opaque with an amaranthine rim. The aromas are initially very floral including of violets, lavender, sage, and assorted dried herbs opening to red plum, dark raspberry, blood orange, cassis, mocha, vanilla, nutmeg and coffee. And we noticed that as this wine evolves, even long after it was opened it continues to showcase its primary fruit aromatics with the secondary aromatics a lighter supporting complementary character. Noteworthy is this wine's exceptionally savory finish, filled with dark spices including tobacco, an earthiness, cracked peppercorn and a a woodsy spice. The grainy, gritty and still youthful tannins ultimately outpace the fruit on the long finish. This blend has plenty of character; tasting it made us want to pair it with the amazing tasting Thai crying tiger (Suea Rong Hai), cooked medium rare.
The 2021 Plinth Cabernet Sauvignon Houyi Vineyard is 100% varietal; this wine is deep ruby in color and opaque in the glass. The bouquet is immediately open-knitted and expressive of its primary fruit characteristics including blackberry, boysenberry, bramble, red plum and dark cherry complemented by scents of lavender, violets, old cedar box, dried herbs, a dried rock/earthy nuance and as it opens, a layer of milk chocolate. But both the vineyard and the fruit are clearly the star of the show here. The palate shows both black and blue fruits including of blackberry, dark plum and blueberry. The tannins are dense and granular but already rounded in their youth. This wine finishes savory with some darker spice notes, a dustiness and a persistence of both tannins and dark fruited flavors. There are plenty of layers at work here but all are balanced between flavor, structure and acidity. This wine has loads of life ahead of it with the proper aging. This wine is typically aged in 75% new French oak using the limited edition, fine-grained Taransoud T5 barrels.
—
Today production each year is approximately 600 cases. The wines have limited distribution in southern California through Kimberly Jones Selections. For more information, to purchase wine or to join their mailing list for notification of releases (based on the limited production and demand, the wines tend to sell out quickly), visit: www.plinthwine.com