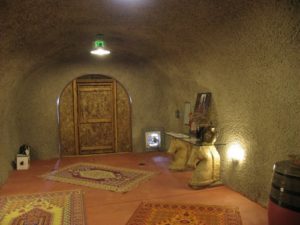 Phelan Vineyard is a private winery owned by Arlene & Gerry Phelan. Arlene purchased part of the current vineyard property in 1969 but was not planted until 1991 with their first commercial vintage released in 2000. This vineyard sits on steep gritty hillsides at about 1200 feet on the side of Mt. George in the southern part of Napa Valley. Because of the location here, they receive cooling breezes from the San Pablo Bay which protects against mildew and due to their elevation they are typically above the fog line. This combined with their east and south hillside exposure ensures a full day of sun and even ripening conditions.
Initially fruit was sold to several premium local area wineries including the well-known Cabernet house, Silver Oak. After just a few years of seeing high end wineries purchase their grapes, the Phelans decided they wanted to make their own wine. Not a bad choice! The well-known winemaker Bob Egelhoff was hired and he has been with them since day 1. Bob's time is not spread too thin as he consults for only a select handful of premium area wineries. This is important as it allows him to really devote extra time to the core projects that he manages.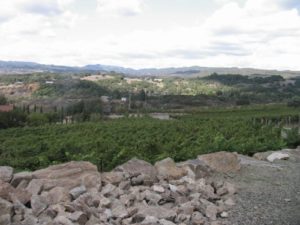 Phelan's vineyards were developed and are carefully maintained and monitored by Arlene – everything from detailed watering schedules, to fertilizing to canopy management. The owners are so tied into their vineyard they never schedule vacations during the actual growing season. They specialize in one wine and that is a 100% Cabernet Sauvignon; it is available in several bottle sizes. All fruit for this wine comes from their vineyards; nothing is sourced from elsewhere. Note the copper colored lining on the actual label. It is representative of Arlene's husband who has been in the copper business for many years. The logo is not the upper 1/3 of California cut off – rather the jagged section represents the slopes of Mt. George, site of their vineyard.
We enjoyed the 2004 vintage of this Cabernet. It is a very deep, dark colored full bodied wine. The aromas hint of toasted oak and chocolate with the dominate part of the nose showing black cherry. It is smooth in the mouth with notes of plums and other berries. This wine is perfectly balanced in tannins and acidity and can easily be consumed now although it has the structure to age for a number of years. Despite this being a private winery – their wines are available for tasting to the public at the popular walk-in Vintners Collective in downtown Napa.