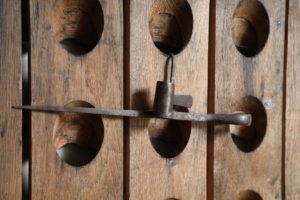 Paula Kornell Sparkling Wine is a partnership between the brand's namesake, Paula Kornell and Vintage Wine Estates. Their inaugural vintage was from 2017, a Blanc de Noir. We met Paula at her house which she affectionally calls, "chateau drool", greeted by her and a huge, overtly friendly English Mastiff named Piper. Those who know Paula know her devotion to dogs and her love of books. She is a 4th generation vintner and was born and raised in Napa Valley; her great grandfather owned a vineyard in Europe and specialized in producing Hungarian wines and her father Hanns Kornell founded and operated Hans Kornell Cellars in Napa Valley for more than 30 years.
After Hanns Kornell Cellars closed, Paula remained in the wine business, serving as the General Manager for Vichon Winery (owned by Robert Mondavi), followed by equivalent roles at Carmenet (now Repris Winery) in Sonoma County and then at Oakville Ranch. And like her father 45 years prior, in 2009 she also was President of the Board of Directors for the Napa Valley Vintners. In 2014 she founded a consulting firm, working with small Napa Valley wine brands.
When Paula was deciding on potentially producing wine, she asked several important and integral questions: where will she find the grapes, who would make the wine and what would the final product be? These questions were quickly answered. She has known vintner Pat Roney for decades (founder of Vintage Wine Estates); he has always supported her career. One day he called her to meet for lunch and proposed a 50/50 partnership in a sparkling wine brand. At the time Vintage Wine Estates did not have a sparkling wine brand within their portfolio. The partnership is an ideal one as Vintage Wine Estates carries the responsibility of distribution and sales while Paula is the face of the brand.
She was introduced to winemaker Robin Akhurst who is now the Regional Director of Winemaking for Napa and Sonoma for Vintage Wine Estates. Originally from Scotland, he made wine in New Zealand, Europe and Australia before ultimately settling in Napa Valley; this was his first sparkling wine project.
Hans Kornell Cellars
From 1958 until 1991, what is now Frank Family Winery was home to Kornell Champagne Cellars, founded by Hanns Kornell and his wife Marylouise. Stories like Hanns are certainly of another generation. He was born in the Upper Silesia of what was East Germany (now Poland). He attended the Weinbau School of Geisenheim and later worked at Heidsieck & Co "Monopole" in Reims, Champagne. He survived a year in Germany's Dachau Concentration Camp in 1938, was released after appeals by the British Consul originating from Americans he had met while hitch hiking through Italy, fled to London, came to the USA but was on a ship that was torpedoed by a German Submarine boat. Upon arriving in New York City, he changed his last name from Kornblum to Kornell.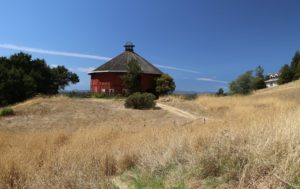 Eventually he hitchhiked his way across the country to California. According to the April 23, 1959, issue of the St. Helena Star, Kornell arrived in San Jose to stay at a cousin's house with only $2 in his pocket. Early in his career worked for several wineries including initially at Fountain Grove Winery in Santa Rosa. Incidentally, the iconic round red barn that used to house the horses for Fountain Grove Winery tragically burned down during the 2017 Tubbs Fire. Later he worked at Los Amigos Winery and Cincinnati based Gibson Wine Co. In 1945 he began working at American Wine Co.'s Cook Imperial Champagne in St. Louis Missouri.
In 1952, Hanns leased Sonoma Wine Co and operated his own winery, called Hanns Kornell Third Generation in the town of Sonoma on the site of what is now the Safeway shopping center on W. Napa Street. Paula's mother Marilouise was an opera singer and during preparation for a particular recital for the San Francisco Symphony her father, Peter Rossini, decided to buy some champagne. He visited the City of Paris Department Store (founded in 1850-1976), on site of what is now Neiman Marcus in San Francisco's Union Square. While shopping he was told about a German named Hanns Kornell who was making sparkling wine in Sonoma and that Kornell should meet his daughter.
The two eventually met, fell in love and married in 1958. Marilouise's family (Swiss-Italian heritage) owned a vacation home in Napa Valley on property located on Crystal Springs Road, not far from present day Merus Winery. A number of Swiss-Italians and Italians settled in this part of Napa in what used to be referred to as Dego Valley (a derogatory term: this valley is now known as Italian Valley). Marilouise convinced Hanns to move to Napa Valley and they soon moved into her family vacation home. He founded Hanns Kornell Champagne Cellars in late 1958 when he purchased the former Larkmead Property from the owner at the time, Italian-Swiss Colony. This property is now the home of Frank Family Vineyards, owned by Melbourne Australia based Treasury Wine Estates. Over the decades Hanns Kornell won numerous medals for his wines including as early as 1955 when he won a gold medal for his Champagne Brut at the California State Fair. An article dated May 2, 1957, in the Daily Independent Journal (Marin County) indicated his Champagne was judged, "best in California" in 1955 and 1956. The Kornell wines were also distributed across the country.
Kornell operated the winery until 1991/1992 when he was no longer able to compete with larger sparkling wine producers and ran into financial difficulties. Kornell was the first méthode Champenoise producer in Napa Valley. Back when the iconic "Welcome to this world-famous wine growing region" sign listed winery names, Hanns Kornell was one of the wineries on the sign.
In 2000 a major wine warehouse fire on the property destroyed tens of thousands of cases of wine including not only existing inventory, but older vintages of Kornell Champagne Cellars as well as wines from a number of custom-crush clients who were storing their wines here. This was not the first major fire to occur on this property; in 1909 a fire most likely caused by a problem with a chimney, burned down the handsome two-story residence on the property including destroying some 22,000 gallons of wine and various oak barrels. Reference our review on Larkmead Vineyards for more detailed history about this property.
Select Wines

The Paula Kornell wines are fresh and lively, showcasing bright acidity along with plenty of fruit. They are purposefully made in a dryer style.
Paula Kornell's most produced bottling is the California Brut from McManis Family Vineyards in Ripon (California's Central Valley). Production is upwards of 7,000 cases a year. The McManis family originally met Hanns decades prior during a visit to Hanns Kornell Winery. This family farms over 4,000 acres of wine grapes; to put that into perspective, 4,000 acres is nearly 9% of Napa Valley's entire vineyard acreage (45,000 acres). Dedicated blocks of both Chardonnay and Pinot Noir within their property are used for the Paula Kornell wines. The Paula Kornell California Brut Non Vintage (tasted in early 2023) was fermented entirely in stainless steel tanks, after several months the wine was bottled where it sat on the lees for 1.5 years. This wine is 80% Chardonnay and 20% Pinot Noir. This bottling is pale to medium gold in color; the aromatics are pretty and include red and green apples, kiwi and citrus blossom. It also shows a light flinty and minerality quality. The palate is slightly creamy with flavors of apple, pear and citrus. It lingers with a burst of energy from its bright acidity. This wine is offered at a very comfortable quality to price point. This bottling was ranked 5th in the Wine Enthusiast Magazine's Top 100 Wines of the Year in their "sure bets for $40 or less".
The grapes for the Paula Kornell Blanc de Noir wine are from Mitsuko's Vineyard on the Napa Valley side of the Carneros District. Jan Schrem, the founder of Clos Pegase originally gave his wife at the time, Mitsuko, a Tiffany's red box filled with dirt on Valentine's Day in the 1980s. His present was a 365-acre vineyard which he named in her honor; he told her the property contained one acre for every single day of the year that he loved her. And incidentally Paula's mother was very good friends with Mitsuko.
Both varieties for the Blanc de Noirs are aged individually with the final blends created usually right after Thanksgiving, that same year of the harvest. The wines are then bottled to sit on the yeast usually the beginning of the next year following harvest. The 2019 Paula Kornell Napa Valley Blanc de Noirs is 58% Pinot Noir and 42% Chardonnay from Mitsuko's Vineyard. The Chardonnay went through full malolactic fermentation. This sparkling wine is medium gold in color; the bouquet initially offers a cream soda and vanilla note but soon opens to more fruit including green apple, strawberry, pear and peach. The wine is richly fruited including of green apple and a lingering citrusy note. This wine is balanced, crisp and lingers bright and refreshing. This bottling was listed by wine critic Jeb Dunnuck as one of his top 5 of 50 Wines of 2022.
And an additional wine, a Blanc de Blancs was unveiled for the first time to trade at the February 2023 Premiere Napa Valley event. This wine was produced in homage to Paula's mother, and like the Blanc de Noir, was also sourced from Mitsuko's Vineyard.
—
When deciding on the packaging for her wines, Paula reached out to noted designer, Michael Vanderbyl of Oakland based Vanderbyl Design. His advice was invaluable, helping her define the words simple and elegant into a visual. After reaching an impasse on label design, he asked her, "why are we not using the men", referring to the men of Canaan which appeared on the Hanns Kornell labels. From the book of numbers, verse 7 in the Hebrew Bible, these men (Israelites, Jehoshua and Caleb) are sent over a mountain to verify the fertility of land on the other side; they return carrying a huge cluster of grapes hanging from a wooden pole. They named this land of plenty, Eschol – which incidentally was the original name of a winery located north of the city of Napa which is now Trefethen Family Vineyards.
And while doing additional research, Paula found an old newsletter from Hanns Kornell Cellars with a quote from her father mentioning he felt Napa Valley was his land of plenty.
The wines are available at a number of local restaurants including Mustards Grill, Bistro Don Giovanni and Angele. And they are often at Gary's Wine & Marketplace in St. Helena. For more information or to purchase wines, visit: www.paulakornell.com