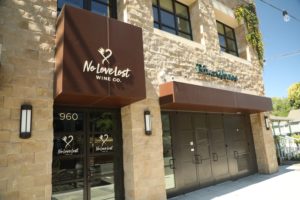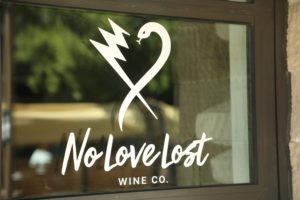 No Love Lost Wines Co was founded by California born, first generation Cuban American, and Orlando, Florida raised Jay Nunez. Before wine, Jay worked in the music industry for more than 10 years including playing in a band in Florida. Long interested in the outdoors and farming he spent one harvest interning in Napa Valley. He was hooked both by the people he met in Napa Valley, the process of winemaking and as he puts it, "doing something that has a tangible effect on people's lives".
Encouraged by his mother, he left his work in the music industry, gave away most of his possession and drove across the country to Napa Valley; this was in 2015. He enrolled at Napa Valley College, helped manage some of the heritage rows planted by Dr. Steve Krebs in the Napa Valley College vineyard and made small ferments. Simultaneously he was bartending and studying for the various levels of WSET certification, ultimately completing WSET 3. And he started a small wine tasting group for his peers.
Jay attended an event at Compline Wine Shop in downtown Napa with a number of prominent Master Sommeliers. He brought some of his wines to share; the feedback was universal: start your own brand. So he did; the first vintage of No Love Lost wines was in 2019.
We first discovered the No Love Lost Wine's at a wine club party at Silenus Winery, where No Love Lost produces their wines. The black and white almost cartoon like image of a beautiful woman on the wine labels initially caught our eye. She is an unnamed character in a short story that Jay penned about sustainable agriculture while working at a sommelier led wine-education company (Delicious Wines). A Polish illustrator who works with Jay's graphic designer created her likeness.
While the logo is open to interpretation, to Jay the serpent represents humility and the earth while the lighting strike, the sky. The union of both is an homage to the natural world.
The No Love Lost Wines are fresh, elegant and vibrant. These wines are refreshingly bottled lower in both alcohol and pH. There are numerous words bandied about to describe winemaking styles; the one we will choose to describe No Love Lost applies to both their vineyard sources and in the cellar: natural. They work with growers who farm organically. The wines are fermented using indigenous yeasts, foot treading is a part of their repertoire, movement of the wines within the cellar is kept to a minimum primarily using gravity and the focus is on the typicity of the variety rather than oak or other influences in the cellar.
While production is in Napa Valley and grapes are sourced from a limited number of vineyards in the valley, many of their bottlings are also sourced from small family-owned vineyards from other regions within Northern California.
Select Wines
Non-Napa Valley
Lately we have started seeing more Napa Valley producers bottling rosé from Grenache. And most of these are from vineyards outside of Napa Valley as there are not a lot of Grenache plantings within Napa Valley. The 2022 Lodi No Love Lost Grenache Rosé was harvested early from the PRIE Vineyard on the east side of Lodi. After harvest the grapes were pressed very gently, and the resulting juice was immediately transferred to neutral French oak barrels for fermentation and aging. This wine is pale copper in color; the bouquet smells bright, youthful, energetic and citrusy. It offers a flinty like aroma along with freshly peeled ruby grapefruit, cooked rhubarb, light notes of fennel, citrus blossom, kaffir lime zest and Sierra Nevada gooseberries. This latter aroma reminded us of harvesting spiky wild gooseberries and pinching them until the resulting seeds and flesh burst while hiking in the summer at high elevations in California's Sierra Nevada mountains. The palate is bright and fresh showcasing mouthwatering acidity. Savory. This wine offers flavors of grapefruit, lemon juice, lime and strawberries. The mouth feel offers a light creamy textural feel. This bottling is the perfect accompaniment to oysters or for something more esoteric, wild arctic surf clams.
The 2022 No Love Lost Gustafsaon Vineyard Riesling Dry Creek Valley (in Sonoma County) is located on a site above Lake Sonoma. The Riesling is planted in a cooler part of the property on blue slate and granitic soils. This wine is pale to medium straw in color; the bouquet is highly attractive with aromas that are simultaneously floral, tropical fruited and fresh. It offers scents of honeysuckle, jasmine, citrus blossom, honeycomb, pineapple, lychee, white nectarine, pear and a lime peel zest. Achingly bright across the palate, its acidity dances vibrantly similar to watching the energy emitted both physically and sensually from two talented Tango dancers perfectly paired with each other. This wine sports flavors of lemon juice, lime, honeycomb and apricot with a long intense and flavor filled finish. Riesling is not a variety we normally associate with Dry Creek Valley. The Gustafsaon Vineyard is located at an elevation of about 1,500 feet above Lake Sonoma. The grapes were pressed whole cluster; fermentation was allowed using indigenous yeasts and following its completion the wine was transferred into stainless steel tank for aging for 8 months before it was bottled. This variety is one that Jay in particularly enjoys working with as he finds it tastes great at any stage of its fermentation or aging. And the images of flowers on the bottle are of Diogenes Lanterns (also known as yellow globe tulips); these flowers grow within and around this particular vineyard.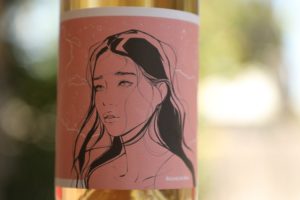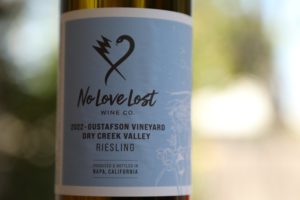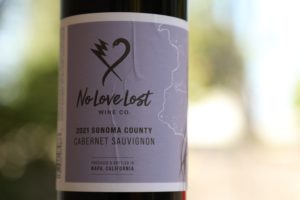 The 2021 No Love Lost Sonoma County Cabernet Sauvignon (sourced from the Francisco Roberto Maestas Vineyard in Sonoma) is medium to dark ruby in color with an amaranthine rim, this wine smells like Cabernet Sauvignon but not a ripe expression of the variety. The bouquet offers aromas of violets, red cherries, bramble, blackberry, sage and other dried herbs, dried dill seeds, old leather, dark roast coffee, crushed peppercorn and a woodsy/old cedar box spice which continues to persist as the wine evolves in the glass. The tannins are very lightly grainy in texture; this wine lingers with flavors of red currant, red cherry, an earthy note and persistent dried tobacco leaf. It is fresh, vibrant and savory across the palate. Balanced and beautiful. Normally we gravitate towards drinking high acid white wines after big bold Napa Valley Cabernet Sauvignon bottlings, but this wine serves that same purpose. After a several week slow fermentation using indigenous yeasts, the wine was aged for 18 months in oak barrels before being bottled.
Counoise is one of Jay's favorite varieties to drink and also to produce. Its character changes from vintage to vintage and we certainly noticed this in the two vintages we tried. Depending on the year, fermentation has lasted between 10 days and 5 weeks. This wine undergoes carbonic fermentation in plastic open top fermenters which are covered with dry ice and then the top is wrapped in plastic leaving a small opening where inoculation takes place with a pied de cuve Jay previously prepared once the intracellular fermentation is completed. After fermentation is mostly completed, it is foot treaded, pressed off and left to complete fermentation in neutral French oak barrels.
This thin-skinned red grape grows primarily in France's Rhône Valley with small plantings in Châteauneuf-du-Pape where it is allowed to be blended into wines from this region. There aren't many vineyards in California with limited plantings in the Central Coast, Sonoma County, Lake County and in Alder Springs in Mendocino County. There is at least one planting of this variety in Napa Valley, along the Napa River just south of Yountville. This variety is heat resistant, drought tolerant, produces large juicy bunches of grapes and generally does well with minimal viticultural intervention. The source for No Love Lost's Counoise is the Claypool Vineyard in Lodi. A section of this vineyard was grafted over from Zinfandel to Counoise in 2018.
The 2022 No Love Lost Counoise Claypool Vineyard Lodi is medium pink in color or as they call it at No Love Lost, "neon juice". This attractive bouquet offers a diversity of sweetly fruited aromatics including of raspberry, pomegranate, watermelon hard candy, rose petal and a light herbal note. This vintage offers flavors of raspberry, watermelon and rhubarb. It is easily and quickly consumed with an enjoyment level we noted as: high. And its only 11.4% alcohol. The No Love Los Counoise should be served slightly chilled.
The 2021 No Love Lost Counoise Claypool Vineyard Lodi is medium salmon in color; the bouquet takes some time to fully express itself. It offers scents of black tea, rhubarb, strawberry, raspberry, a note of dried orange peel and as it opens it reveals a layer of toffee/caramel. The palate somewhat echoes the bouquet and includes flavors of wild strawberry, rhubarb and a lingering citrus note. The finish is bright and energetic and is supported by a creamy and rounded mouthfeel. Jay calls this wine their Adult Kool-Aid.
Jay describes Chardonnay as the most malleable grape he works with in regard to winemaker decisions and its resulting style in the bottle. The 2022 No Love Lost Home Ranch Chardonnay Clarksburg is medium gold in color; the aromatics are citrus driven, bright, fresh and savory (a word we don't often use to describe white wines, especially California grown Chardonnay). They include lime and lemon with note of star jasmine as it opens. Upon tasting this bottling, we immediately wrote 'acid driven' to describe its brightness. If this wine was placed in a blind tasting against California oaky and buttery Chardonnays, it would shine as bright as the sun and be easy to identify. Its acidity is laser like. It offers flavors of green apple, unripe pear and an herbal or grassy note lingering with a light tartness. This wine was whole cluster pressed straight to Burgundian barrels – still used but among the newer barrels in his portfolio, where it was aged for 11 months (with one racking).
The 2022 No Love Lost Lake County Sauvignon Blanc is from a vineyard in the Kelsey Bench at around 2,000 feet in elevation. It is medium gold in the glass; the bouquet is highly attractive and diversely fruited with aromas of apricot, nectarine, honeycomb, peach and dried straw. It is bright across the palate with flavors of citrus including mandarin, and honeycomb complemented nicely by a lightly creamy texture. Richly flavored, this wine lingers with plenty of verve. Jay says this wine more closely resembles a White Bordeaux rather than from Sancerre. It was fermented and aged in neutral French oak barrels.
Napa Valley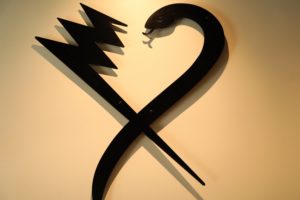 The 2022 No Love Lost Rutherford Sauvignon Blanc was fermented cold and slow in a stainless-steel vessel and then aged in the most neutral oak barrels within their barrel portfolio. This wine is light straw in color; it offers scents of peach, pear, red apple, lychee and honeysuckle. As the wine evolves in the glass it becomes more floral including a note of star jasmine. On the palate, it is bright, balanced and showcase a lightly creamy texture. It offers flavors of pear, green apple and kiwi. We wrote fresh to describe it flavor profile.
The 2021 No Love Lost Merlot (100% varietal) from Chiles Valley is deep ruby with purplish tinges on the rim in the glass; simply stated, the bouquet smells refreshing and inviting. It offers aromas of violets, sage, dried tobacco leaf, chocolate, mocha, darker baking spices and crushed peppercorn. Savory, gamey and soulful across the palate it sports darkly fruited flavors of plum, blackberry and currant. The grainy and broadly distributed tannins continue to persist on the mouthwatering extended finish along with notes of dried tobacco leaf, dried herbs and persistent dustiness. Pair this with any sort of wild game, i.e. venison, rabbit or Peruvian cuy (guinea pig). Jay describes his favorite Merlots as having plenty of 'curves' and this wine certainly delivers in that regard. Anyone who has discredited Merlot because it doesn't have enough 'oomph' should try this bottling.
The 2021 No Love Lost Cabernet Sauvignon is blended slightly with a small amount of Merlot. The Cabernet Sauvignon was sourced from organic vineyards in Soda Canyon, Oak Knoll and Coombsville. Each lot was fermented and aged separately before being blended. This wine is deep ruby with an amaranthine rim – we called it 'teeth staining purple'; the bouquet is sweetly scented with a union of both baking spices and fruits including blackberry, boysenberry, violets, mocha, chocolate, a hint of chocolate mint thins and old cedar box. The fruit becomes more expressive as this wine has time to breathe. The palate reveals flavors of currant, cranberry, sour cherry, blackberry and lingers with a red fruited tartness accompanied by pixelated, grippy, still tight, youthful and long-lasting tannins. At this age, the tannins clearly outpace the fruit on the finish and are packed with energy.
Tasting Room, Napa
At the end of August 2023, No Love Lost Wines opened a tasting room in downtown Napa in a small space formerly occupied by Mario Bazan Winery. Jay designed and built the bar; as a long-time bartender he knew exactly the type of bar he wanted to build. A long piece of redwood lining one of the walls was milled at his house.
The space can host 40 people between indoor and outdoor seating. A parklet directly outside is divided both for standing only and seated tastings. And a generous offering is their 30% discount extended to local Napa Valley residents on any of their bottlings. Wines are available by flights, a glass or bottle.
—
The wines can also be purchased or tasted at Silenus Vineyards, a winery and hospitality space located south of Yountville for some of the small brands who make their wines here including No Love Lost. The wines are primarily sold direct to consumer. For more information, to signup for their mailing list, to join one of two wine clubs (Napa or Adventure) or to purchase wine, visit: www.nolovelost.wine