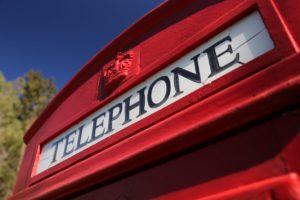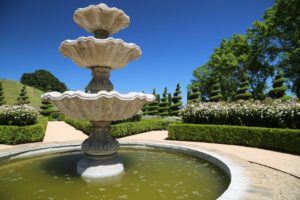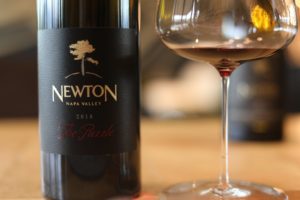 Newton Vineyard is prestigious hillside estate featuring excellent wines, formal English style gardens (with a slight Asian flair), exceptional views of Napa Valley and two wine caves. The famed American wine writer Robert Parker once called this winery "one of the most gorgeous mountain estates in California".
The winery was founded in 1977 by the late Peter Newton (native of England, died in 2008) who also founded Napa's only "tram" winery, Sterling Vineyards. The first vintage was from 1979, a Merlot produced the same year the winery was built; the first three vintages of Newton were produced from purchased grapes. Peter was one of the Napa Valley's post Prohibition pioneer winery owners. He moved to San Francisco in 1950 to follow a journalism career for The Financial Times. He soon was a successful businessman, having founded San Francisco based Sterling International in 1951 whose products focused on tissue paper. He was not the last one to come to Napa Valley whose career was built around paper products – reference Ed Fitts, founder of Brand Napa Valley on Pritchard Hill.
Peter was the son of Frank Newton, a successful race car driver and engineer who designed the Trans-Andean Railway (the highest railroad on the planet at that time). Peter's brother, Doctor Kenneth Newton wrote the Two Pound Tram, (under the pen name William Newton) a very successful selling book. This is a delightful read; similar to the tragedy film genre which features loss, this book leaves one feeling somewhat sad. Peter's son is Nigel Newton, the founder of Bloomsbury Publishing Plc – the publisher of the Harry Potter series (whose young daughter Alice helped 'discover' J.K. Rowling after reading one of her early drafts that her father had brought home).
Peter Newton enjoyed designing formal gardens and his work shows wonderfully on the property with 15 small gardens including a Zen and Rose Garden. His first wife, UK born Anne St. Aubyn, died at age 40 in 1970 due to an unfortunate accident in which she fell from the fourth floor of St. Luke's Hospital in San Francisco. His second wife Dr. Su Hua Newton (whose degree is in Clinical psychology) was originally from China (now lives in Switzerland and is in her 80s).
The majority of the winery holdings are owned by Moët Hennessy Louis Vuitton SE (LMVH), a Paris based lifestyle and luxury company. Dr. Su Hua Newton still has a very small ownership in the winery.
The 560-acre estate is entirely hillside, some of which is quite steep. Because of the size of their property, this is the rare Spring Mountain winery that features such a wide diversity of elevation to farm; the property ranges from 500 to 1,600 feet above sea level. Block by block farming is practiced; 112 blocks of vineyards are located on the estate. Hillside farming has its benefits as far as producing premiums wines… but also, certainly its challenges. The costs can be higher on hillsides with blocks entirely hand farmed including picking by hand during harvest. Each block is fermented separate from each other and then later blended to create the final bottlings.
Newton Vineyards also owns and or farms vineyards outside of the Spring Mountain District including holdings in both Mt. Veeder (22 acres), Yountville, next to Domain Chandon (16 acres) and the Napa side of Carneros (32 acres).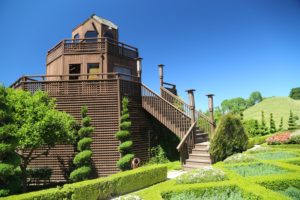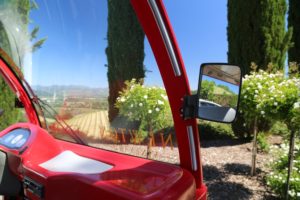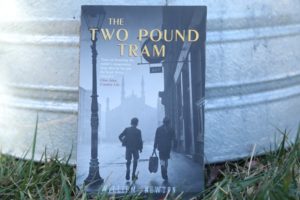 The winery burned down in the Glass Fire in 2020; the property suffered extensive damage including the loss of some approximately 70 acres of vineyards. These vineyards are currently being incrementally replanted; these replants should be completed by 2026. The iconic Piño Solo tree was damaged by lightning in the 1990s, destroying the upper half of the tree and leaving one of its branches in an awkward position. This was a 100+ foot tall tree at the top of the ridge all by itself; it appears on one of their labels and is one of the icons for the estate. During the holiday season, it used to be decorated with lights. In 2017 a landslide destroyed the tree. A young sapling was planted in its place in 2018 which was unfortunately killed in the Glass Fire. There are no immediate plans to replant a new tree.
Newton Vineyard hopes to be fully rebuilt sometime by the end of 2024. Their lower cave will no longer be used for winemaking while the square footage of their upper cave will be significantly expanded with the cave tunneling through both sides of the triangular shaped hill (offering views of both the north and south parts of the valley). And the formal gardens will be significantly downsized to perhaps only 1/4 of their original footprint.
Hospitality
Note: soon after the Glass Fire, Newton Vineyard began offering tastings by appointment at Brasswood Village, just north of the town of St. Helena in either the hospitality space next to the winery (on the upper part of the property) or in a private space on the lower property.
During this temporary time, guests were able to enjoy Newton wines paired with a several course lunch at Brasswood. The Newton Wine Ambassador would stop in from time to time and pour wines throughout the meal and was available to answer questions as needed. This experience typically lasted a minimum of 90 minutes up to 2.5 hours for a more leisurely lunch and occurred outside on the Brasswood patio (weather permitting) or inside the restaurant.
Newton lunch at Brasswood

Starting in late July 2022, Newton Vineyard now hosts visitors at the new Brasswood owned winery and hospitality center (known as The Winery at Brasswood) located at 1171 Tubbs Lane on site of what used to be Summers Estate property just north of Calistoga. Visitors to Summers Winery who visit this winery will no longer recognize the current infrastructure including the old hospitality house which is now a contemporary and elegant tasting salon. The old winery/cellar building was completely torn down and and in its place, a modern winery structure was built. The winery and stand-alone hospitality center were designed by Juan Carlos of Signum Architects. Newton Vineyard has leased this space for three years for both for their wine production as well as hospitality. They are the only occupant in the hospitality space while their production takes up a majority of the winery. The surrounding vineyards are owned by Brasswood and not Newton Vineyard.
Visits are often private for your party and are hosted inside the elegant space or outside on the terrace which offers excellent views of Mt. St. Helena in the distance. This is the tallest mountain in the immediate vicinity and while it is covered in volcanic rocks, it is not a volcano. Guests can often see the nearby Old Faithful Geyser of California spewing steam as it erupts fairly regularly. The focus of the elevated tastings are on very limited production bottlings which are not distributed.
We will revisit the Newton Vineyard estate on Spring Mountain once construction is completed on the new winery and hospitality space.
The notes below are from our numerous visits to Newton Vineyard and will be fully updated once the winery is rebuilt:
The estate lies just west of St. Helena. As visitors head west from St. Helena towards the Mayacamas mountains on Madrona Ave they will reach a T intersection at the base of the hills; turn right at this intersection. Follow their private driveway as it winds up the mountains, taking note to be careful of the aggressive speed bumps. The Newton Vineyard driveway passes through one of viticulturist David Abreu's most prime properties – Madrona Ranch. One knows they are getting close to the winery when one passes the prominent 'English' telephone booth. This was placed here as a tribute to Peter Newton and his birthplace (the UK).
After visitors enter the upper gate (below the final vineyard planted hill that leads to the winery), park in one of the gravel parking spaces and use the phone inside the nearby red phone booth to call up to the winery and you will be met by your host driving a shuttle golf cart and then driven up to the winery. Once your tour and tasting is completed, your host will return you to your car via the golf cart. Ride sharing vehicles are allowed to pick up passengers in the small parking lot next to the winery (above the lower parking lot).
The parking on the upper lot next to the winery is very limited. Tours are by appointment only and are held twice daily, once in the morning and once in the afternoon. Tours involve walking around the property; it is hillside so there is not much flat space on site.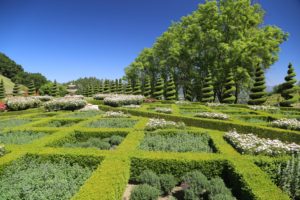 Tours proceed through the formal gardens (which sit on top of the barrel room). The brown building here used to house Su Hua's office but now functions as their wine lab. If you are shown the wine caves – the highlight here is their Library Wine Collection. Tours proceed through their very cold cellar; large doors partition this cellar so each block of the cellar can be kept at a different temperature. Your tour ends in one of two rooms (with views of the nearby hillsides and vineyards) for the actual sit down tasting. Or weather permitting, tastings are hosted in a patio area with several seating spaces taking full advantage of the nearby vistas.
Sit down tastings such as this one provide good opportunities to meet fellow wine enthusiasts because everyone in the tour is seated at the same table. We have taken several tours here; the hosts are always very personable and knowledgeable about not only Newton Vineyards but Napa Valley. A visit here is highly recommended, both for the wine, the gardens, the views – in short, the pedigree of this special property.
Select Wines
Newton Vineyard produces wines bottled under three labels: Unfiltered, The Puzzle and Single Vineyard. All their wines fermented using indigenous yeasts. Newton Vineyard has been training ground for numerous now prominent winemakers – several who have enjoyed parts of their careers here including Ric Forman. Winemaker John Kongsgaard pioneered the Newton Vineyard Unfiltered Chardonnay program (first vintage was in 1981). Over the years Newton Vineyard has done a very good job of promoting these types of wines. Several of John's own assistants including Aaron Pott and Andy Erickson would develop prominent careers of their own. Jean Hoefliger (Alpha Omega, AXR) and Luc Morlet (Morlet Winery) also spent time here helping craft the wines.
In their youth, we find the Newton Vineyard wines inspired, vibrant and lively. We have noticed all their bottlings always showcase a brightness of acidity, balance, user-friendly tannins and contain the hallmarks for extended cellar age. But at the same time, their winemaking team holds back the wines much longer than most wineries' current release bottlings; this extra bottle age helps make their current release wines quite approachable upon release.
The 2017 Newton Vineyard Chardonnay (Beckstoffer, Carneros) is pale to medium gold in color; the aromatics initially show notes of pear and apple but as the wine warms the bouquet transitions to more floral characteristics including honeysuckle and jasmine. It also offers aromas of pineapple and caramel. The palate is mineral laden, bright and very balanced. It offers flavors of green apple, citrus, light hazelnut and lingers with a freshness and citrus zest. This is a beautiful Chardonnay well worth seeking out. This wine was not allowed to go through any malolactic fermentation and was aged for 12 months in 30% new French oak.
The Puzzle represents some of the best fruit from various vineyards under their ownership or lease on Spring Mountain, Mt. Veeder and Yountville and is a Bordeaux Style blend with varietal percentages varying depending on the vintage. This is considered Newton Vineyard's flagship wine. The 2018 Newton Vineyard The Puzzle is a blend of 77% Cabernet Sauvignon, 11% Cabernet Franc, 8% Merlot, 2% Petit Verdot and 2% Malbec. This wine is dark ruby in color with a darker spice note immediately showing on the bouquet along with plum and notes of forest floor, a hint of leather and dried herbs. This wine is very balanced in its youth and showcases user friendly, but densely woven tannins along with a lingering note of dried tobacco leaf. This wine was aged for 20 months in French oak barrels. The few vintages of this wine we have tasted over the years have always been crowd pleasers.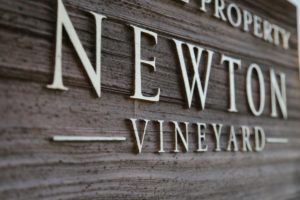 Some of Newton's most intriguing wines are bottled under their Single Vineyard portfolio; these are mostly sourced from Napa based vineyards with the first vintage of these wines in 2014. An exceptional wine is the 2014 Mt. Veeder Cabernet Sauvignon. The vineyard site is located close to Hess Collection with vines planted between 1400 and 1600 feet in elevation. This is the southern part of Mt. Veeder which is closer to the cooler waters of the San Pablo Bay and these grapes are usually the last of all Newton's grapes to be harvested. This wine is noticeably dark in the glass; it offers plenty of depth and complexity on both the bouquet and the palate. Deeper aromas show including blackberry, tobacco and an earthy characteristic. The palate offers a densely fruited richness and intensity of flavor. The flavors are complemented by a powerful finish that features chewy, robust and persistent tannins. This is a muscular big mountain Cabernet Sauvignon.
The 2016 Newton Vineyard Mt. Veeder Cabernet Sauvignon (100% varietal) is dark ruby in the glass; the bouquet offers aromas of dried herbs and sage with a gentle oak influence. Give it time to open or decant a few hours in advance of drinking – the aromas need time to open to show its fruit and as they do the nose becomes more brambly. One can almost feel and taste the volcanic soils of the vineyard site, especially on the finish. The tannins are chewy, chalky and very long lasting. This is another balanced Newton bottling but this one especially has the stuffing to age well for several more decades (we tried this wine 6 years post vintage).
The 2016 Newton Vineyard Spring Mountain Cabernet Sauvignon are from grapes growing primarily on the highest parts of their estate on all eastern facing slopes (these vineyard blocks receive less sun exposure in the late afternoon/early evening). This wine is dark ruby; notes of dark plum immediately jump from the glass but as one lets this wine open it reveals a darker spice note, old cedar box, forest floor and a green herb hint. The oak is a subtle complementary characteristic. The palate is rich, layered and loaded with flavor including of dark cherry and dark plum. The tannins are gravelly in texture and very persistent, anchoring a dark fruit and bright finish. We tasted this wine 6 years post vintage date; it still shows like a teenager with plenty of life ahead of it.
The 2016 Newton Vineyard Yountville Cabernet Sauvignon is dark ruby in color; the bouquet initially offers a noticeable sweetness of fruit including licorice and dark cherry, but the aromas soon evolve into a more savory showing with hints of old cedar, pepper and some dried herbs. The palate offers flavors of red plum and currants; the finely woven and chalk-like tannins present a lush and supple mouth feel. And we must mention the bright acidity – its mouthwatering freshness continues to persist on the finish. This wine was aged in French oak barrels for 18 months.
The 2006 Newton Vineyards Merlot (part of their Unfiltered Portfolio of wines) offers a very fruit forward but elegant nose as well as slight hints of old leather and tobacco on the finish. Note that because Newton replanted a number of their Merlot vines, this wine was not made for several years but came back into production with the 2021 vintage.
—
And over the years, select Newton Vineyard wines have been served at a variety of White House functions including by Presidents George Bush and Bill Clinton during their terms. Total annual production in a normal year is often between 12,000 and 14,000 cases with the majority of their production being their unfiltered Chardonnay. This wine along with a tiny amount of The Puzzle are selectively distributed across the country. For more information, to schedule a tasting, to join their mailing list or one of three wine club options (Silver, Gold or Platinum customized for red and white wines, red wines only and or white wines only), visit: www.newtonvineyard.com
Grounds

Hospitality

Outdoor Tasting