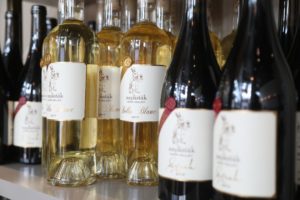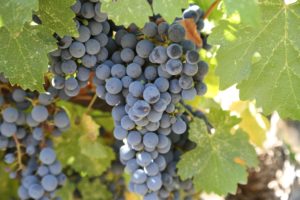 Napastäk Wines. Founders and owners Arthur and Lusine Hartunian were both born in Armenia – Arthur's family immigrated to Canada when he was three years old before moving to Fresno and eventually Los Angeles (where there is a large Armenian community).
Arthur started his own insurance company in Fresno and built it into one of the larger producers for AIG. But when the economy tanked in 2008, he found himself thinking about making a career change and he decided at that point his work would never be something he disliked doing again. He loves food and wine – and enjoyed distilling (he was already making homemade Limoncello) – so he decided to pivot completely from his own job into the world of artisan distilling.
He and Lusine enjoyed visiting the Napa Valley for many years – he remembers his first trip to the valley was in 2000 – they were one of the first guests at the River Terrace Inn – staying there only a day after they had opened. He recalls telling Lusine that he loved visiting the Napa Valley, but he could never live here – because it was so quiet (remember that downtown Napa had not yet undergone its redevelopment and both food and wine options were much more limited).
In 2009, the same year they started Napa Valley Distillery they moved to the valley. This was the first distillery started in the city of Napa since Prohibition – a period of 76 years! And as of our latest update to this review, they are still the only distiller in the city of Napa.
Napastäk Wines
The Napastak is Armenian for 'the rabbit' and is a word that cleverly ties in Arthur and Lusine's Armenian heritage with the Napa Valley. It was also the second word (after daddy) that Arthur and Lusine's daughter first spoke. Napastäk was founded in April of 2013 when they opened their first retail location in the Oxbow Public Market in the city of Napa – focusing on selling bitters and other bottles of alcohol.
At that time, it was still illegal for an artisan crafter to pour tastings for guests. Arthur was the founding president of the California Artisnal Distillers Guild and helped the organization push a bill through legislation (AB 933) to allow craft distillers to taste people on their products. This passed in September of 2013, signed by California governor at the time, Jerry Brown and by early 2014 Napastäk was offering tastings. This organization has since been responsible for additional legislation benefiting craft distillers located in the state of California.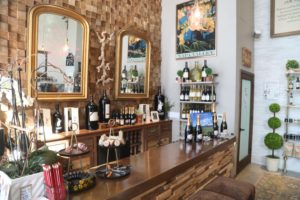 When a tea shop vacated Oxbow in 2019, Arthur and Lusine opened Napastäk in their old location (selling a variety of boutique items). But realizing their products conflicted with some of the other shops in the market – they closed this retail outlet and opened their current retail shop on 1st Street in downtown Napa.
In Armenia according to Arthur, wine is food – and based on their highly trafficked retail locations (Oxbow and downtown Napa) it made sense for Napastäk to also offer wines. Winemaker Paul Johnson (his own label, FiftyRow Vineyards) has been their winemaker since their first vintage in 2016. It is often a very 'small' valley – Paul's wife Marion used to work for Napastäk and helped open both their Oxbow and downtown locations.
The wines are produced at a local custom crush winery – through Paul's own sources they have access to grapes from premium vineyards – their wines are very limited production – usually only 1 to 2 ton lots. With the exception of one wine, all their wines are grown in the Napa Valley – through the Armenian community, Arthur met Gary Agajanian (also Armenian) and they purchased a very small amount of Pinot Noir through him from Sonoma County. The wines are crafted to be food-friendly and approachable upon release.
The 2019 Napastäk Oak Knoll Chardonnay is medium gold in color; immediately one can tell this is not a riper Napa Valley Chardonnay supported by the heavy hand of oak aging. Rather the aromatics showcase the fruit including notes of dried straw, some floral nuances including hints of citrus blossom and jasmine and some mineralities. Maybe just a hint of popcorn butter or vanilla deep into the aromatics. Very balanced across the palate with the texture being an appealing attribute of this wine. Creamy but not heavy, the texture, flavor and acid are harmoniously tied together on the finish. 100% barrel fermented in French oak and aged on the lees. Only partial malolactic fermentation.
The 2018 Napastäk Sonoma Coast Pinot Noir. Light to medium ruby in color offers fruit forward aromatics – with raspberry, red cherry and a slight herbal not (but not vegetative). The bouquet is about the typicity of the variety rather than influences from barrel aging. This is not necessary a lighter style Pinot Noir – on the palate shows character of complexity with some darker fruits including plum and lingering tartness of berry fruits. Also, some herbal notes. If we had to guess, possibly some whole cluster fermentation (we wrote this while tasting and later checked the wine specs, in fact the wine went through 25% whole cluster fermentation). The tannins are noticeable and persist for some time.
The 2016 Napastäk Reserve Syrah is medium ruby in color – fairly noticeable bouquet due to its ripeness, slightly jammy with notes of black licorice, brown sugar and other sweet desert spices. The ripeness on the bouquet does not translate onto the palate. It offers plum, blackberry and some dark chocolate notes. Lingers with light to medium bodied tannins which are very well integrated on the finish. A lingering brightness. Vineyard sources were from Howell Mountain and the Oak Knoll District.
The 2016 Napastäk Maroon Vineyard Cabernet Sauvignon offers an herbal note on the bouquet, tea leaf, dust notes and perhaps a hint of dried tobacco. Smelling and tasting this wine is a nice change of pace from the almost ubiquitous riper style contemporary Napa Valley Cabernet Sauvignon wines. Lovely texture – the tannins are earthy, dusty and rounded. No sharp edges here. This extremely balanced wine is a pleasure to drink and 5 years post vintage date at the time of our tasting, is showing very well.
And in an extremely rare offering, Napastäk producing a late harvest Cabernet Sauvignon. The only other Napa Valley producer we know of that used to produce this was Van Der Heyden Vineyards (they have since sold the property and closed down the winery, now home to Seven Apart Winery). And Elan Vineyards on Atlas peak sometimes produces a late harvest Cabernet Sauvignon.
—
Napastäk is open 7 days a week, very conveniently located in the heart of downtown Napa on 1st Street directly next to the Archer Hotel. Tastings are hosted inside the shop or at one of 5 tables directly on the sidewalk outside the shop. This is their primary outlet for the Napastäk wines – sold direct to consumer here.
And in addition to wines, they sell a diversity of products including several Fairtrade coffees that a father and son based in Berkeley prepare for them including the Epicurean (a coffee meant for after dinner) and the Chefspresso – both made from coffee beans grown in Brazil and in Central America. And various olive oils.
Napa Valley Distillery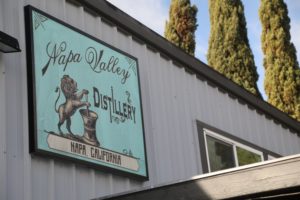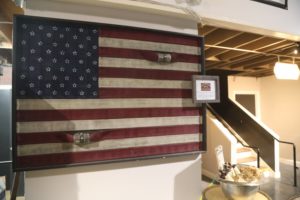 This is truly one of the Napa Valley's hidden away gems that even locals may not be aware of – tucked away in an industrial section of town, literally right next to Highway 29. They moved into what was a very run down warehouse in 2015 and opened the tasting salon the next year. Walking into this distillery one might be forgiven for thinking they are in Los Angeles – perhaps in an industrial section that city – certainly helped by the obvious Hollywood Room sign on the exterior. And the creative interior décor was overseen by both Arthur and Lusine.
While the Napa Valley is certainly known for its wine – it is refreshing to discover a local producer making products other than wine. The Napa Valley Distillery is the first distillery in the Napa city limits to open since Prohibition (founded in 2009). This distillery is located at 2485 Stockton Street, just of Highway 29). The focus is on hand-crafted artisanal spirits (all made from scratch).
Guests who want to enjoy tastings without taking a tour can hang out in the fancy Hollywood Room Bar, or directly outside (glass doors open from the bar to the exterior) or in several tiki-like outdoor lounges where one often finds guests enjoying a fine cigar. The selection on their drink's menu is impressive ranging from an intriguing list of cocktails to 'zero proof' non-alcohol drinks, to select Napastäk wines and even several vintage spirits (the oldest during our latest visit was a Rocher Cherry Brandy Liqueur bottled in 1944). Select days offer Happy Hours with some nice discounts given. And for visitors who can't make it to the distillery, a small outlet is available selling both product (plenty of bitters selection) and offering tastings at the Oxbow Public Market.
Open 7 days a week for tours and tastings at the start of each hour. Tours provide a general overview of the distilling process with more details based on customer interest. Visitors should take a moment to pause in front of the large American flag hanging on the wall – it is made from recycled fire hoses – with the colors matching that of the USA flag. Napa Valley Distillery crafted a special whiskey which helped raise nearly $20,000 towards helping out firefighters who are injured or need help in retirement.
After the tour, guests will head upstairs for a flight of 5 or 6 tastings of distilled spirits in the 1300 square foot Grand Tasting Salon – an experience that Arthur refers to as "booze yoga" – not just a tasting but a very personalized curated experience. The interior sports a highly intriguing art deco meets the golden age of Hollywood feel – that one cannot simply find anywhere else in the city of Napa. A commercial kitchen is located inside the distillery – and small bites are often paired with various spirits. One of their unique experiences is called, Taste Touch and Smell – offering four small courses each paired with a special cocktail. A food truck is always parked outside in the parking lot and is open during their normal business hours.
The space can also be rented for private groups and special events. Napa Distillery also works with several mostly Napa Valley based wineries producing private label brandies. The aging, blending and bottling is all done in house.
The ArBaretum by Napa Valley Distillery, 1149 1st Street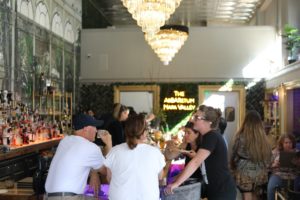 From Spring 2021 until Spring 2022, the ArBARetum (cleverly named by creating a word from both arboretum and bar) space at the corner of First and Coombs Streets in downtown Napa underwent significant interior renovation. The space's prior occupant was Calamity Jane's Trading Company, who after they vacated moved their operations to Texas. ArBaretum opened for the first time on Monday April 9, 2022.
The interior has been remade wonderfully from a visual perspective. A beautiful 65-gallon copper-and-stainless steel still is located inside next to the very well stocked bar. This still is used mainly for producing gin. Seating is available either at the counter or at one of several small tables. Small bites are also served. On the weekends from spring through fall ArBaretum is often packed with people. And the space can be rented for private events for groups up to 60 people.
Arbaretum is located in the heart of downtown Napa and numerous other tasting rooms and restaurants are easily within a short walk.
Tasting Bar at the Oxbow
One of the older tenants at the Oxbow Public Market near downtown Napa, Arthur and Lusine originally opened their shop here in 2013 (for reference Oxbow opened in 2007). A number of artisan tenants focusing on food and drink related products are located inside, each with their own specialty items. And several of the businesses maintain larger retail shops or other spaces elsewhere in the downtown Napa area.
The Napa Valley Distillery Tasting Bar offers a wide variety of fruit-based spirits and seasonal liqueurs. And for sale is a formidable collection of bitters including several that are only available here (no other outlets). A small bar is used for offering a craft-spirits tasting flight.
Membership in the Bar Club includes receiving a box of specialized spirits every quarter, complimentary tastings at the Hollywood Bar and access to the members' only Speakeasy Store. For more information about each of their businesses, visit: www.napastak.com and www.napadistillery.com