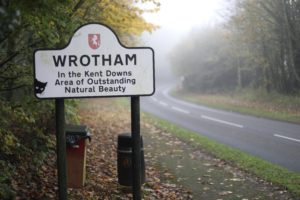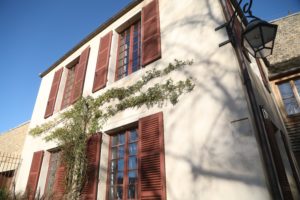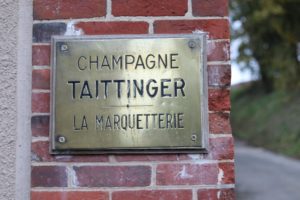 Greetings from Thailand, home base for the next several months. As we continue to spend countless hours working on the Napa Wine Project, we have found the project has significantly evolved over the years.
Initially we tried to visit as many wineries as possible, focusing on quantity of visits rather than quality and as a result all of our early reviews didn't hold much value or content. These reviews were also extremely short. But it was a time we started really learning about the valley including the players, the sites, the soils and climate and numerous other characteristics.
For many years we were so focused on photography, photographing as much of the wineries in the valley as possible. Finally, last year – after many years, we reached a plateau where we have amassed a massive and impressive collection of photography of most Napa Valley wineries and numerous vineyards. The photographs we now add to the site are primarily of new signs and or of new wineries/brands we continue to meet with.
In 2020 we began taking deep dives into researching the history of older wineries. We continue to spend significant time doing so.
About 5 years ago we started traveling to places and spaces outside of Napa Valley connected to wineries and brands in Napa Valley through heritage and ownership and then adding the resulting content we acquired to the existing reviews. We traveled extensively from 2017 through 2021 all over the country and all over the planet collecting well over 600 visits to unique places and spaces.
For 2022 we cut back these travels and instead put the money we were spending on traveling towards purchasing numerous bottlings of current release wines from Napa Valley and significantly updating tasting notes for many existing reviews. Still, we made an east coast trip, a trip to Europe and several trips to central and southern California visiting spaces and places with connections to wineries in Napa Valley.
We are now up to more than 650 such places visited. This list is available here. We hope the Napa Valley related travels will again outpace the time spent writing tasting notes in 2023.
Since we started the project in 2006 we have been writing about wines; but it was in 2022 that we really learned how to write about wine.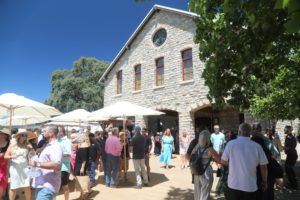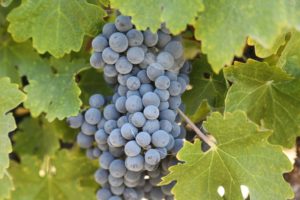 In early 2022 we identified approximately 250 'weak' reviews and we spent significant time revisiting these properties, updating new information and updating tasting notes. We whittled this list down to about 75 left plus made numerous other revisits for updated content throughout the year.
Every year we visit new producers, new to us but perhaps not new to the valley. Every year it seems like we add less and less new reviews to the site, primarily because after 1,130 Napa Valley wineries and brands, visited, tasted and written about, by numbers, there are simply less of them to still visit.
But unfortunately, there are too many we are having an extremely difficult time connecting with in our continuing mission to promote the valley – many of whom we have reached out numerous times going back years. In 2022 we visited and added 30 new reviews to the Napa Wine Project.
Like in 2021, in 2022 we posted exactly 5,000 photographs on our totally under the radar Instagram account – bringing us up to 15,000 posts. Not bad considering the account was activated in November 2017, and wasn't heavily used for the first few years.
Highlights 2022
Silver Oak's 50th Anniversary Party
Tasting at Domaine Dujac in Borgogne
Visit to Jean-Claude Boisset in Borgogne
Several hours spent with the Morlet family at Champagne Pierre Morlet
Spending half a day touring and taking a deep dive into the viticulture of Silver Oak's Soda Canyon Ranch
Attending an Ashes & Diamonds panel
Visiting Round Pond, NY during height of fall colors – namesake of the winery
Visit to Morisoli Vineyard
Re-visit to the Palisades Vineyard in Calistoga (formerly Carver Sutro)
Visit to maybe the oldest white wine vineyard in Napa Valley (Proof Vineyard in Rutherford)
Several days spent exploring Beaulieu and Buckler's Hard, UK (Montagu + Silver Ghost winery)
Wrotham, UK (Wrotham clone of Pinot Noir)
Party at Kimberly Jones
Totally randomly seated in front of Napa winemakers Anna and Mario Monticelli on a flight to Europe!
The *rare* times we went tasting in the valley with friends and consumed, rather than tasted
Napa wine industry passings, 2022
Claude Taittinger
Dave Cofran
Fred Franzia
George Grodahl
Harry Parsley
Jack Cakebread
John Tognetti
Jon Larson
Kim Marcus
Margaret Duckhorn
Martha May
Nicholas Molnar
Ronald Kuhn
Will Nord