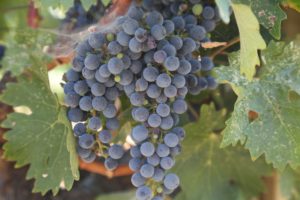 Napa Angel was founded by Chilean winemaker Aurelio Montes and partners with their first Napa release, a Cabernet Sauvignon from the 2006 vintage. Aurelio has a long history of winemaking in Chile. He graduated from the Catholic University in Santiago with a degree in both Oenology and Agronomy in 1971. He worked at Chile's historic Undurraga Winery, then at the even older Vina San Pedro Winery (founded 1865).
Sensing a need and the potential to produce premium Chilean wines, Aurelio and three partners (all with wine industry experience) founded Montes Winery in 1988. Up until then a Chilean winery had never really focused on or featured a premium wine. They initially released the Montes Alpha Cabernet Sauvignon – and then ultimately an even higher quality of wine – the Montes Alpha M.
Since then Montes has expanded into Argentina, Napa and other premium vineyard regions within California. Montes manages an impressive collection of wine. From South America these include Kaiken, their Argentina property and winery in Mendoza, Montes Outer Limits – which are Chile grown and produced wines from vineyards extremely close to the coast, vines on 45 degree slopes and or old vine wines. From California, Napa Angel focuses exclusively on Cabernet Sauvignon from the Napa Valley, Star Angel – a Pinot Noir from the Santa Rita Hills on California's Central Coast and a Syrah from Paso Robles.
Their focus is on varieties that do well in specific terroir, whether it is in Chile, Argentina or California. With an understanding of the Napa Valley and its ability to produce high quality Cabernet, and a long time friendship with winemaker Larry Levine (formerly of Icon Estates where he was the VP of winemaking overseeing several Napa estates including Quintessa, Franciscan and Mt. Veeder), Aurelio decided to expand into California. With Larry's consulting help Montes decided to follow a similar formula in Napa that they follow in Chile.
They hand select cool weather vineyards in Napa; as a result they focus their efforts in Coombsville, Yountville and the Oak Knoll districts – some of the cooler weather regions within the Napa Valley. Each year they make two Napa Cabernets – a Reserve and a premium wine called Aurelio's selection which is a hand selection of specific fruit in the vineyard as well as a barrel selected wine. All their California wines are made at a winery in the Napa side of the Carneros district.
We recently met with winemaker Alberto Eckholt to taste through the current releases of both Napa Angel and the Star Angel wines. The 2008 Napa Angel Reserve is meant to be consumed upon opening with or without food. It is a versatile wine that is balanced in its youthfulness. It is very aromatic on the bouquet – with more red fruit than dark including red cherry and red currant. It is soft on the entry – with good complexity mid palate to the finish. Darker fruit shows here, blackberry as well as a touch of leather. The tannins are broad, well integrated and linger for some time.
After looking at a number of regions within California, they settled on two vineyards in the Santa Rita Hills for their Pinot Noir – a warmer vineyard near Buelton on the Central Coast and a much cooler vineyard close to ocean. They blend each of the vineyard's characteristics and nuances into their Star Angel Pinot Noir. The 2011 vintage initially shows an abundance of delicate floral-like aromas. The palate is very well balanced – with a pleasing roundness (they stir the lees during the aging). The mouth-feel is smooth – the wine it sits on the palate like silk on a pillow. The tannins are soft, the finish clean and lingers for some time. This is a delicious wine.
Rather than calling their 2009 vintage Syrah, (despite being 100% Syrah) it is called Red Wine – giving them more flexibility in the marketplace. This wine has a showy bouquet, floral, lavender, black currant, sweet leather and a bit of cassis. Hints of cedar. As the wine opens, less floral characteristics show and more fruit is revealed. It is soft on the entry but shows complex layers of flavor across the palate. Earthy. Savory – bacon fat. The tannins are well integrated – starting on the front of the palate and then lingering for some time on the back of the palate anchoring a long finish.
The Angel is a theme throughout their wine programs – one of the original partners, Douglas Murray survived several car crashes and attributed his survival to angels watching over him. He is no longer living, but his faith lives on in their wines and in name.
With a long history in Chile, Montes has built up excellent distribution. When they expanded into Napa, they already had their distribution channels setup and it was fairly easy to push their Napa Cabernet Sauvignon into these channels. The Napa and Star Angel wines are distributed in 30 countries with good representation in parts of Asia, Europe and Russia.