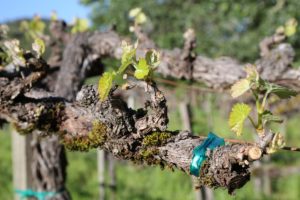 Murphy Vineyards was founded by Peter Murphy in 1995. However, he was managing vineyards and working in the wine industry, long before this dating back to the mid 1970's. His first job was with the well-known Cuvaison winery in their cellar training under Philip Togni who has owned his own winery on Spring Mountain for many years. In later years, Peter founded a vineyard management company called ATS Ag Tech Services, Inc. which allows him vineyard contacts and plenty of land to source grapes for his own wine.
All fruit sourced for Murphy Vineyards is from vineyards managed by Peter Murphy and today his son Kevin is actively involved in all vineyard management decisions. Peter has developed a number of very high end vineyards now producing fruit for Napa notables such as Hartwell Vineyards, Bryant Vineyards, and Bravante Vineyards.
This winery focuses on wine from two regions – Napa Valley and the Sierra Foothills and they make the actual wine in the Napa Valley. Their wines have done very well in regional and statewide judging competitions including placing high every year in the San Francisco Chronicle competition. In our opinion the Murphy wines are among the best values to quality ratio in the Napa area. They have found a recipe for success all the while keeping their prices extremely reasonable.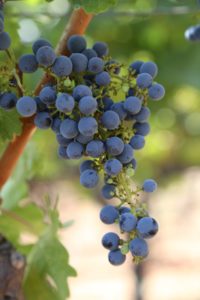 All their wines are quite well balanced and the smooth mouth feel is a Murphy Wine hallmark. They are styled to be food friendly wines with bright fruit and lively acidity. We tried the 2004 Napa Cabernet Sauvignon which is a medium bodied wine with as you guessed it, a smooth soft mouth feel. The finish has moderate tannins and is slightly spicy in a pleasant kind of way – balanced in other words. The nose on this wine is completely different than the 2003 vintage despite most of the grapes for both vintages coming from the same vineyard sources. Ahh, the wonders of wine and vintage variations!
The 2003 is a very fruit forward wine with lots of ripe blackberry flavors and a smooth somewhat smoky finish. All their wines from the Sierra Foothills are what Peter calls his "Artist" series. They are easily distinguishable from the Napa wines in that their colorful labels are artwork of flowers or other landscapes. Out of their Sierra wines, the Cabernet Franc stands out, especially the very fruity bouquet – think candied fruit.
All wines are made at the state of the art custom crush facility near St. Helena called The Ranch Winery. They will ship to a variety of states. Visit: www.vinegrow.com
Note: this review has been identified as needing a major update. Possibly no longer producing wine.