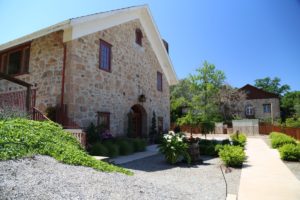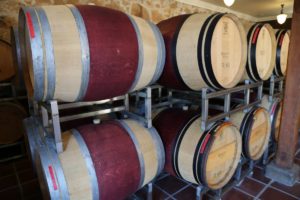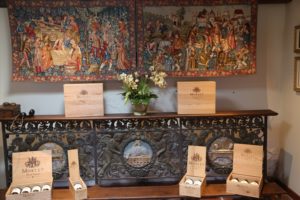 Morlet Family Vineyards was started by French winemaker Luc Morlet and his wife Jodie; 2006 was their first vintage. Luc was born in Epernay, France (Champagne) and is the five generation of winegrowers; he has worked over 40 harvests. He has been surrounded by the wine industry his entire life as his family have been growing grapes since the early 1800s. The family winery, Champagne Pierre Morlet is located in Avenay-Val-d'Or, Champagne France about a 15-minute drive from the center of Epernay. Their focus is on Pinot Noir and Chardonnay creating several multi-vintage Champagnes as well as a vintage wine during exceptional years. See our notes and photographs below from a visit to Champagne Pierre Morlet.
Luc holds several degrees in winemaking and viticulture from France and after working at his family's winery he worked at wineries in Burgundy, Bordeaux, Champagne and the southwest part of France. His first introduction to Napa Valley, however, was in 1993. He met Jodie for the first time in France in 1994, returned to Napa permanently in 1996 where he took over for John Kongsgaard at Newton and is the same year that he and Jodie were married. Before Luc became Newton's Director of Viticulture and Enology, he had a chance to work with Kongsgaard and later continued crafting their well-known, Unfiltered Chardonnay.
Jodie grew up in Sacramento to parents who were teachers; later she also became a teacher. Her introduction to wine was through Luc; in 1999 she founded The Morlet Selection, importing Pierre Morlet Champagnes. Today she is the General Manger for Morlet Family Vineyards.
Luc also consulted with French blending master Michel Rolland during his time at Newton. Later Luc became the full-time winemaker at Peter Michael Winery (just north of Napa Valley in Knights Valley) and more recently was winemaker at Staglin Family Vineyard. He is still the consulting winemaker at Peter Michael, helping his brother Nicolas who is their primary winemaker.
Luc is an extremely talented individual whose knowledge about wine and passion for the industry has helped create some of the top wines in Napa Valley including working with some of the region's most sought-after vineyards, such as Beckstoffer's To Kalon Vineyard. He is also an inventor; he created a special type of sorting/destemmer device and had it patented under the name Le TrieurTM. It is now sold under Santa Rosa based P&L Specialties with over 150 in production and it is used at some of the top wineries in the valley. While Luc's own Le Trieur is unlabeled, we have personally seen this product at several wineries in Napa Valley.
Not only does Luc source from premium vineyards in Napa Valley, but his philosophy is to source from a variety of micro-climates and terroir in locations which best match the varieties. As a result, he makes wine from a number of vineyards in both Napa and Sonoma County as well as other northern California regions. Luc calls his own winemaking style "neo-classic laissez-faire without compromise". He takes a minimalist approach to winemaking but with one important factor: start with premium vineyards.
While the focus is unwavering from a vineyard perspective, the winemaking is no less demanding in regard to detail. Using Luc's own destemmer, the grapes are removed and then double sorted. And rather than crushing the grapes before fermentation, someone gently uses their hands to break up some of the grapes. Indigenous yeast is used for fermentations and the wines are mostly unfiltered prior to bottling. Luc has access to a number of artisan French coopers. Some of his fermentations are conducted in large style puncheons (demi-muid barrels).
After several years of making their wine at another winery, in 2010 Morlet purchased an old stone gravity-fed winery just north of St. Helena built in 1880 by William Castner (1826 to 1915). An article from an issue of the Napa Journal in 1933 refers to Castner as, "a pioneer of Napa County and a prominent vineyardist". Castner lived an interesting life; he was born in Maine, learned the shipwright business in his youth and eventually started his own harness and saddlery business (which was completely destroyed in a fire). Subsequently, he moved his family to Minnesota before fleeing from Sioux Indians, using the Mississippi River to eventually reach Louisiana during the Civil War (where he was a prisoner for two months). He and his family made their way up to New York where he sailed around the Horn to California, reaching San Francisco in 1862.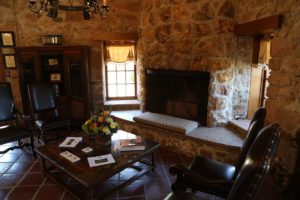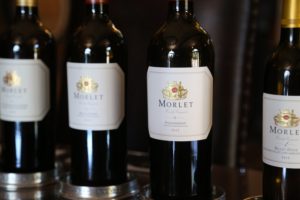 He and his family lived in San Francisco until 1868; he moved to Vallejo in 1869 to work in the shipyards. On June 18, 1870, Castner purchased a ten-acre piece of property from Charles Krug and his wife Carolina. Over the subsequent years Castner conducted additional real estate transactions, both with the Krug's and also with neighbor Hannah Weinberger who took over winery operations from her husband John Weinberger (the neighboring property which is now home to William Cole Winery) after he was brutally murdered on the train tracks at the Lodi Train stop near St. Helena in 1882. Interestingly, one of William Castner's six children, Louis/Lewis Preston Castner witnessed the murder; he tried to warn Weinberger by shouting, but the sound of the passing train drowned out his voice (reference the March 24, 1882, issue of the St. Helena Star for more details on this tragedy). Unfortunately, Louis died 23 years later due to an unfortunate incident in which a flashlight pistol blew up in his face and he literally starved to death due to his throat injuries.
William Castner's obituary listed in the April 2, 1915, issue of the St. Helena Star mentioned he planted grapes on his property in 1870. And the obituary also mentions that from 1884 until 1889 he was a partner with his son, William Jr., in the wine business, but that their venture ended disastrously due to the financial hardships hitting the viticulture industry of the late 1880s.
Castner's old winery was converted into a home during the early years of Prohibition. The previous owners before the Morlet's, the Smeding family operated Flying Horse Winery and it was during their ownership that we first visited the property. The Smeding's had already been working to restore the old building to a winery and after the Morlet's purchased the property, they finished doing so. The crush pad is located outside and behind the stone building; the Morlet's plan to eventually tunnel a cave into the hillside for barrel storage.
And an old home on site (slightly north of the winery) is one of Napa's oldest wooden homes and dates from 1853 (Luc & Jodi lived here for several years); today it has been completely restored.
Select Wines
It is unusual to find an artisan Napa Valley producer with such a varied lineup of wines. Fifteen different wines are in production at the time of our latest update to this review, all bottled under Morlet Family Vineyards. In addition, a number of Luc's family Champagnes imported from France are also available for tasting and purchase through the winery (depending on availability). The Morlet Family wines are produced in small quantities usually from 50 cases to several hundred cases. All the wines have French names and an associated image on each label.
Morlet produces inspired wines which showcase both a richness of fruit along with a simultaneous finesse. These are absolutely texturally driven wines, including their white wines, but the texture is always an integrated part of their bottlings and is never out of balance. Their attention to detail is paramount, both in the vineyard and in the winery. And perhaps most importantly, their winemaking is anchored by the perspective of a rich and deeply rooted heritage in Champagne.
The Morlet Family Vineyards La Proportion Doree is a unique white wine blend from vines ranging from 50 to 100 years old, from multiple vineyards in neighboring Sonoma County. This wine is always led by Sémillon along with smaller amounts of Sauvignon Blanc and Muscadelle. La Proportion Doree means "the golden proportion" in French. This wine was fermented in barrel using indigenous yeasts.
The 2019 Morlet Family Vineyards La Proportion Dorée is a blend of 69% Semillon, 30% Sauvignon Blanc and 1% Muscadelle. This wine is medium to deep yellow in color; the bouquet offers highly appealing aromatics including of haystack, green apple, white peaches and a honeyed note including honeycomb. This wine offers a creamy texture across the palate with rich flavors of Golden Delicious apple, peach and some citrus notes. This wine is highly enjoyable by itself.
The 2008 Morlet Family Vineyards La Proportion Dorée is 68% Semillon, 30% Sauvignon Blanc and 2% Muscadelle. This bottling is a golden yellow hue in the glass. Offers notes of ripe red apple and honeysuckle. The entry is soft and rounded continuing across the palate. This wine has a wonderful depth of flavor with lingering zesty spices on the finish. The richness of flavor continues for some time. This is also their most produced wine which is usually only about 500 cases each year. This bottling is well worth seeking out by those looking for an exceptional white wine.
The 2019 Coteaux Nobles (noble hillsides) Pinot Noir from the Fort Ross-Seaview appellation in Sonoma County is medium ruby in color, the bouquet smells like the variety with sweet scents of black raspberry, cherry cola and black licorice. As the wine continues to evolve in the glass the aromatics become a bit more savory. Its texture is slightly creamy accompanied by flavors of cherry, dried cranberry and a lingering note of white pepper. The tannins are supple and rounded.
Mon Chevalier in English refers to "my knight" and has a dual meaning – named in honor of Luc and Jodie's son Paul, as well as for the Knight's Valley source vineyard. This wine was made in a Rhone style and includes five primary Bordeaux red varieties, the majority being Cabernet Sauvignon.
The 2014 Morlet Family Vineyards Knight's Valley Mon Chevalier (from their Knights Valley vineyard) is dark ruby in color; the bouquet is highly appealing including both fruit and spice notes. The aromatics show notes of sweet tobacco, cloves and chocolate. The palate offers flavors of dark plum and cherry, lingering with a darkly fruited finish and hints of dried tobacco leaf. The tannins are woven nicely at this age (we tasted 9 years post vintage) and finishes with a slightly dryness.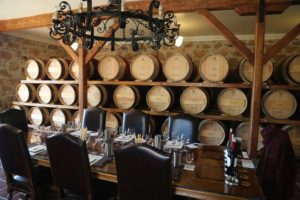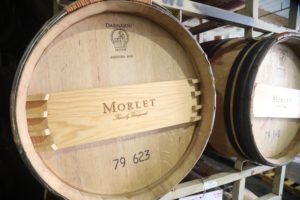 The 2012 Morlet Family Vineyards Knights Valley Mon Chevalier is dark ruby color offering a diversity of aromas including dark cherry, ripe plum, cigar smoke, old leather, a subtle herbal note, sweet baking spices and milk chocolate. This is a fun wine to smell. It features bright acidity anchored by long lasting dusty and slightly chewy tannins. This bottling also finishes with darker spices and hints of espresso. It still has loads of life ahead with proper aging.
The 2007 Morlet Family Vineyards Knight's Valley Mon Chevalier. This wine shows dark fruit and sage on the nose leading to a palate that offers predominately blue and black fruits including blackberry and black cherry. The finish reveals appealing texture with soft and rounded tannins. This is an elegant food friendly wine. As with his other wines, Morlet uses a judicious amount of French oak often from artisan coopers – with the oak adding complexity to the wine rather than dominating; the focus being on balanced wines.
One of our favorite Syrah's from a Napa Valley producer is their Bouquet Garni (garnished bouquet); the 2007 Morlet Family Vineyards Bouquet Garni, 100% varietal Syrah is from a vineyard in Santa Rosa's Bennett Valley in neighboring Sonoma County. Dark fruit aromas show on the nose with hints of toasted oak; the palate is initially soft in texture but quickly gains complexity across the mouth. This wine is voluptuous without being too big and shows finesse without being too delicate. The palate offers notes of spices including pepper and cloves. The finish is anchored by rather soft delicate tannins and is wonderfully in balance. This wine is produced in honor of Chef Abel Pierre Aimé Coutanceau, Luc's relative and the first of the Morlet family to immigrate from France to the U.S. (in 1914).
Rather than a single vineyard expression, Passionnément is a barrel selection which includes grapes from three vineyard sites. The 2012 Morlet Family Vineyards Passionnément was sourced from select Beckstoffer owned vineyards in Oakville. An intriguing somewhat savory bouquet presents itself immediately with aromas of leather, dark chocolate, truffle, blackberry and crème de cassis. Richly endowed on the palate, offers mouthwatering acidity with darker fruit tones including blackberry and plum. Firm, robust and slightly chewy tannins anchor a very long finish complemented by darker spices. The 2014 vintage of Passionnément also shows similar dark fruit and savory characteristics. Luc creates this wine each year as a dedication to Jodie.
One of their most premium red wines, the Coeur de Vallée (heart of the valley) is part of the La Place de Bordeaux distribution network. We tried the 2011 vintage of this wine 13 years post vintage date as part of a Library Release. This bottling is 55% Cabernet Sauvignon and 45% Cabernet Franc. It is dark ruby and opaque; the bouquet shows notes of dark fruit including blackberry along with old leather and hints of dried herbs. The palate shows a surprising number of darker fruits for this particular vintage (a much cooler growing season than normal). Its texture is noticeably soft and supple across the palate, lingering with notes of cigar paper and dusty and drying tannins of a moderate grip on the juicy finish.
During certain years, Morlet produces a natural botrytis late harvest dessert wine called Billet Doux (meaning love note in English). The 2012 Morlet Family Vineyards Billet Doux (translates to 'love note' in English) is a blend of Sémillon, Sauvignon Blanc and Muscat sourced from vineyards in Alexander Valley, Sonoma County. In its youth, this wine showcases an aromatic intensity of ripe fruit including apricot, peach and notes of honey. It is equally as intense on the palate and sweet with a rounded softness or creaminess if you will from mid palate through to the finish. It features concentrated flavors of apricot with a long flavor filled finish. It will be interesting to let this wine age for many more years to experience the additional complexities that will invariably develop over time in the bottle.
The 2013 Morlet Family Vineyards Billet Doux (tasted 10 years post vintage) is dark gold in the glass; the bouquet offers ripe and forward aromas of honeysuckle, apricot and lychee. It's sweetly fruited, and its ripe aromatics are intense. This intensity is also mirrored on the palate as flavors, including of apricot, ripe mango, honeycomb and yellow peach. Like the 2012 vintage, this bottling also showcases a creamy and rounded texture. It finishes intense and rich. This wine contains everything that dessert wine purists look for including richness of flavor, sugar, and acidity.
Vineyards
Morlet both owns vineyards and sources grapes from long term contracts with growers – allowing them to consistently access specific vineyard blocks each year. Morlet's own vineyards are planted to both Cabernet Sauvignon and Cabernet Franc. Their first acquisition was the 7-acre Mon Chevalier Vineyard (creatively named in French which translates to 'my knight') located in Knights Valley just north of Calistoga in neighboring Sonoma County.
The site of the winery contains 6 acres of vineyards. And in 2015 Morlet purchased a prime piece of land in Oakville, the 20-acre Coeur de Vallee vineyard located on the Oakville Bench; these alluvial fan soils are some of the most coveted sites in the valley. Nearby vineyard neighbors include Gamble Family and Ashe Vineyards and Coeur de Vallee is within a short distance of the iconic To Kalon Vineyard.
Coeur de Vallée Vineyard

All Morlet's wines are verifiable and easily authenticated by the Bubble Seal and Prooftag that appears on every bottle. This seal certifies the authenticity of every bottle of wine; the identity codes can be entered on the company's website. For more information about this unique and innovative way of securing the authenticity of every wine bottle visit: www.prooftag.com
Most of their wines are sold direct through the mailing list although sometimes one can find select wines at local wine shops within Napa Valley including Wine Country Connection in Yountville. They also have decent distribution in Los Angeles and are found at Spago Beverly Hills.
Visits to the property are for serious wine enthusiasts and collectors. A tasting usually begins with a glass of Champagne Pierre Morlet and weather permitting, is followed by a short walk through their winery operations. The seated tasting is hosted in a space that both doubles for wine in barrel aging and hospitality; as a result the interior can be a big chilly (so dress appropriately). The tasting is curated by one of their wine educators. Allow about 90 minutes for a visit.
The Morlet wines are released twice a year, once in Spring and once in Fall and are accompanied by a lengthy and informative newsletter. For more information, to schedule a visit or to join the waiting list, visit: www.morletwines.com
Champagne Pierre Morlet
Champagne is located (depending on traffic) between 90 minutes and two hours' drive from Paris. The region encompasses 320 villages (crus) across five departments including Marne (the majority of plantings in the region), Aube, Aisne, Haute-Marne and Seine-Marne. And the four primary growing regions are: Montagne de Reims, the Vallée de la Marne, Côte des Blancs and Côte des Bar. Reims is by far the largest city in Champagne and is the home of many of the major Maisons/Champagne Houses (G.H. Mumm, Louis Roederer, Krug, Veuve Clicquot, Taittinger, etc.). And the three primary and most commonly used varieties planted in Champagne are Pinot Noir (the majority) and approximately equal amounts of Chardonnay and Muenier. Four other varieties compromise a very small percentage of production and include: Arbane, Petit Meslier, Pinot Blanc and Pinot Gris.
Champagne Pierre Morlet is located in the commune of Avenay-Val-d'Or (translates to 'valley of the gold') in the Marne department. Their cellar is about a 2-hour drive from Paris, 30-minute drive from Reims and only 15 minutes from Epernay. The Morlet family has been growing grapes in this part of France since the early 1800s and today own more than 40 vineyard blocks totaling 30 acres growing in shallow limestone topsoil anchored by deep chalky subsoils. Their vines are located next to vineyard properties owned by some of the most prominent Champagne houses in Champagne. The Morlet family traces its winegrowing roots back to an orphan, Auguste Morlet; Auguste's son Pierre is responsible for creating Champagne Pierre Morlet in the 1920s, having named his production after his son Pierre. And through their agricultural heritage the family has a wall rose named after them in Latin with one growing at the Palace of Versailles outside of Paris (possibly called, Inermis Morletii – although we need to do some more research about this).
Pierre's son Eric (who we met with at their cellar) has continued to build and grow the brand. His cellar is located in the heart of the village, nestled among the maze of narrow and windy streets including one nearby street corner which is so narrow only small vehicles can squeeze through. We wandered through the cellar with Eric; he told us the three sections of the cellar are in homage to his three boys, Luc, Nicholas and middle son Paulin (who oversees their vineyard and wine operations). Parts of the cellar are ancient including a section that used to serve as part of an abbey which was destroyed during the construction of a nearby still standing church. Eric oversaw the building of another section of the cave around 2000. In 1947, Eric's grandfather built the nearby gravity-flow cooperative which is still in use.
The wines are aged horizontally on the lees for two years and then vertically for one to three years; they are riddled primarily by a number of gyropallates located in another room on the first floor. The bottles are then disgorged three to six months prior to shipping with all equipment needed to do so including dosage and labelling, located on site. Their most premium wine is released up to 8 years post-harvest. Total production varies depending on harvest but can range from 4,000 to 10,000 cases.
Eric doesn't speak much English, but one doesn't need to understand French to clearly feel his deeply rooted passion, hospitality, pride, integrity, generosity and sense of place and community.
Those who are able to secure a tasting will enjoy the intimate experience including the unique history of the family and their cellar and a tasting of their wines in a small family styled room on the first floor.
Morlet Family Vineyards imports approximately 2,000 cases of Champagne Pierre Morlet to the United States each year; for a fairly small and premium producer, these wines are available at reasonable retail prices.
Select Wines
The Champagne Pierre Morlet Blanc de Blanc Avenay-Val-D'Or Brut, Premier Cru (tasted in 2022) is medium gold in color; the bouquet is generous offering hints of white toast, green and red apple, pear and honeysuckle. One would not be incorrect to describe both the bouquet and the palate as delicate. It offers flavors of citrus including tangerine and lingers with a bright burst of acidity. This bottling is fresh, lively and quite enjoyable on its own.
The 2015 Champagne Pierre Morlet Avenay-Val-D'Or Brut 1er Cru offers plenty of sweetly fruited scents on the bouquet including ripe pear, lemon/lime, some floral notes including citrus blossom and a hint of toast. There is also a consistent aromatic thread of fresh apple juice; it reminded us of the resulting smells after picking and then coring freshly Golden Delicious apples in our parent's garage as a child, the wooden bench where the apple corer was mounted, being completely covered in fresh apple juice. This wine's texture is slightly creamy and offers flavors of bruised apple. This is a beautiful bottling.
The 2002 Champagne Pierre Morlet Grande Reserve is a softer styled Champagne with appealing subtle aromas of melon, peach and watermelon on the bouquet. White toast, strawberry, watermelon and other delicate fruit show on the slightly creamy palate. This Champagne was partially fermented in the larger demi-muid barrels (a rarity in Champagne). This Champagne is an excellent value.
Champagne Morlet produces a number of other Champagnes along with some more unusual bottlings including the Ratafia, an aperitif made from a home recipe from Pinot Noir grapes and also several brandies. And some of their wines are available in Magnums and half bottles.
After tasting and describing countless red wines from Napa Valley since we started the Napa Wine Project in 2006 and several trips to Champagne over the years pursuing visits to places and spaces with strong connections to wineries in Napa Valley through ownership, heritage and family ties, it is now clear that wines from Champagne have become among our favorite wines to drink. As one of Pierre Morlet's clients who was picking up several cases of wine at the time of our visit succinctly summed up the attraction to these wines, "Champagne is associated with pleasure and success".
For more information about their wines and the family winery in Champagne, France, visit: www.champagnepierremorlet.com