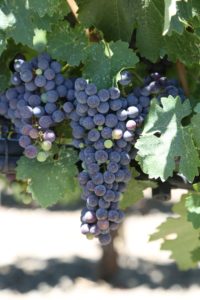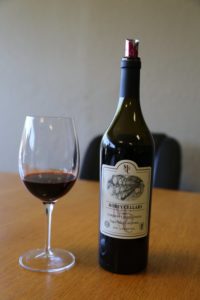 Morey Cellars was founded by Robert Morey with his first commercial release in 2000. Robert was born in Lisbon, Portugal and immigrated to Orange County in Southern California after high school to attend college. He went to the University of California Irvine and studied Theoretical Computer Science.
Following his time in Southern California, he moved to San Francisco and one day drove up to Napa to explore this wine region. He located several grape vines full of grapes growing next to the road near Yountville at the time (not being farmed) – picked a bunch of these and took them back to San Francisco. He attempted his first wine making with these Napa grapes but quickly realized as he puts it, his "wine database" was rather empty; from this point on he tried to find out as much about wine making as possible – reading and studying wine making books as well as learning from those in the industry. When one gets the wine bug one can really get hooked and for Robert he became a sponge – focusing on the details and nuances of winemaking.
He began to make home wine – not average home wine one might expect from someone new to the industry but really good wine – soon he took a Best of Show at the Orange County Fair in 1997. While this was the first wine Robert made, his family's winemaking heritage dates back several hundred years in Europe.
Robert's family has a historical connection to one of Napa's most prominent wine making families, the Mondavi's. One week Robert's father came to visit him in San Francisco and visited and Robert drove him up to the Napa Valley. Driving by Robert Mondavi winery his father told him about their family partnership with the Mondavi's during their time living in Clovis, California. Robert's grandfather ran a pre-cooling operation for C. Mondavi and Sons, a fruit and grape shipping company with customers primarily on the east coast. With that story fresh in his mind, Robert pulled into Robert Mondavi driveway and without having an appointment, both were able to personally visit with Robert Mondavi for a few hours.
Robert also operates the city of Napa based nonprofit, the Napa School of Martial Arts and has been involved in the martial arts scene since 1983. An accomplished martial arts master he was the California state champion in taekwondo for three years. Currently he teaches classes at the Boys & Girls Clubs of Napa Valley in Napa (in the city of Napa). And Robert is a man of many talents including being an author (he has written several books).
In addition to making his own wine (focusing on a single Cabernet Sauvignon each year), Robert is a negociant for a number of other wines – many of which are International. At the time of our visit, he represents over 60 labels from wine regions as diverse as Washington State, Spain, Portugal and various regions within California. And Robert is a partner in a tiny 100 vine Viognier vineyard near Berkeley California.
The 2012 Cabernet Sauvignon (current release at the time of our visit) is 100% varietal. Only 50 cases of this wine were made. The bouquet is elegant showing darker fruit, with a floral component (violets) and as it opens notes of red licorice and a baking spice sweetness. Robert prefers red wines that are more Bordeaux-like in nature. This wine is softer on the entry and softer in structure – but quite complex on the palate in terms of depth of flavor. There is a richness of flavor, a savory/sage component and shows both red and darker fruits. It is well balanced with a pleasing finish featuring well integrated somewhat earthy tannins and hints of mocha and chocolate.
Note the ode to heritage on the bottle; both the Portuguese Coat of Arms honoring his mother's heritage and an Irish Lyre (honoring his father's heritage) are on the label. And several years ago his wines were recognized and served at a function attended by the the President of Portugal and his wife.
In mid 2016, Robert along with Eric Gordon of E. Gordon Cellars opened a tasting room adjoining Eric's winery just south of the city of Napa in the heart of what is known as the Crusher District. Wineries in this part of Napa are located in the business park along Kaiser and Napa Valley Corporate Drive. There are both advantages and disadvantages to being this part of Napa – one of the big advantages is cost savings on land – the wineries here are production facilities and or production combined a hospitality element (no vineyards).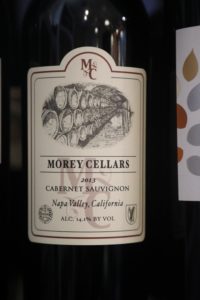 Note: Morey Cellars is no longer pouring their wines here. However, several producers continue to make their wine here and over time other producers have been represented on the tasting menu. Some of Robert's own negociant labels were also represented during the time he was part of this tasting space. These are all artisan 'under the radar' producers, with limited production wines available at a reasonable price point. The tasting room features art, music at times and special events.
Most of the tiny production of Morey Cellars is sold direct. With that said, Robert has one outlet he is proud to have carry his wine and perhaps not in a location you would associate with a fine wine list – Victoria & Albert's Restaurant in Disney's Grand Floridian Resort & Spa at Walt Disney World Resort. But they have an extremely fine wine list spanning 62 pages! And we have seen select vintages for sale at the Oakville Grocery in the Napa Valley. Morey Cellars does not produce wines every year. For more information about their wines and or to join their mailing list, visit: www.moreycellars.com