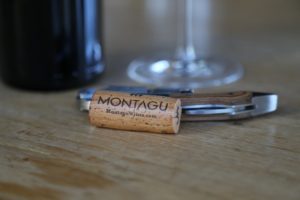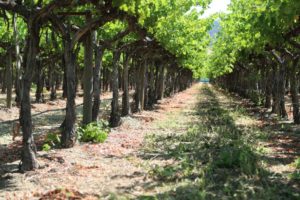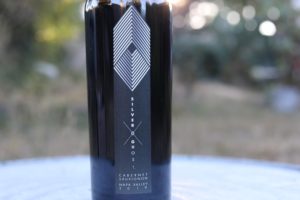 Montagu Wines. Founder and winemaker Weston Eidson is a graduate of Texas Christian University in Fort Worth and Chicago-Kent College of Law where he earned his law degree followed by time overseas studying international relations at the University of Warwick in England where he graduated with a Master of Arts degree. Ten years ago, the concept of making wine in Napa Valley was probably the furthest idea from his mind. But during a visit with friends to Napa, Weston was introduced to winemaker Jason Moore, a long time Napa Valley based consulting winemaker originally from Texas who has operated his own wine label, Modus Operandi since 2004. After hanging out with Jason for a bit, Jason asked Weston if he would be interested in helping him with harvest in 2012. Taking the steps towards what would eventually be a markedly different career path compared to law, Weston decided to accept Jason's offer.
Some people quickly discover that all the necessary details, nuances and long hours of harvest are not for them; Weston was not one of these people. Intrigued by the challenges of his first harvest he was quickly offered an opportunity to purchase grapes; the advantages of a 'big' vintage certainly helped with timing. The Bacigalupi Vineyard in neighboring Sonoma County is famous because Chateau Montelena in part sourced some of their Chardonnay from this site to create their award winning 1973 Chardonnay in the 'Judgment of Paris' tasting in 1976. Weston recalls Charles and Helen Bacigalupi toured him around during his first visit to the property, and Charles (now deceased) showed up carrying a shotgun across his lap.
Through Jason's contacts, Weston was offered some fruit from this coveted vineyard. Later, also through Jason's connections, winemaker Steve Matthiasson mentioned one of his clients decided not to purchase fruit from Steve's Linda Vista Vineyard in the Oak Knoll District. Taking advantage of great timing, Weston soon purchased grapes from both vineyards. Jason was under the impression Weston was going to start small (especially since this was his first harvest), perhaps with 1/2 ton of fruit but ultimately Weston acquired 6 tons of grapes for his first vintage (approximately 360 cases).
Over the years Weston has perfected his wine making skills while continuing to learn the craft. However, as he says, "if you start with the right fruit inherently the grapes want to make good wine". He strives to showcase the personality of each specific vineyard site. His wine making philosophy is one of taking a more hands off approach in the winery. He is careful with tannin management – preferring integrated tannins upon the wine's release. As a result, he does not do any extended maceration post fermentation. Along with Jason Moore, Weston credits winemaker and friend Russell Bevan for being his mentors in the industry.
And what is probably one of the longer winemaker commutes, Weston travels from his home near Dallas several times a month to Napa Valley with additional trips made during harvest.
Select Wines
The 2019 Silver Ghost Cabernet Sauvignon is dark ruby in color; the bouquet is immediately meaty, savory and brooding with dark fruit and darker spices showing. Give it time or decant or swirl in the glass numerous times and this wine will open and evolve, and when it does so it reveals more of its inner fruit core including scents of bramble, blackberry, dark plum and notes of violets. But it never completely loses its savory character including of old cedar box and crushed peppercorn. Very approachable in its youth, this medium to full bodied bottling offers flavors of dark plum and blackberry. It finishes savory, framed with both cedar plank, dark pepper and earthy, dark and medium grained/gravelly textured tannins. Drinking this made us want to smell something grilling on the BBQ, preferable a thin cut of juicy flank steak.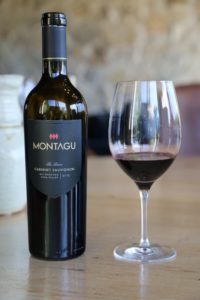 The 2015 Silver Ghost Cabernet Sauvignon is dark in color; it shows an opulent and ripe bouquet featuring an intriguing blend of both fruit including prune and blackberry aromas. Deeper into the bouquet are notes of baking spices including cinnamon, a toasted oak nuance and cedar plank. This bottling reveals darker fruit flavors on the palate; it is juicy with ripe blackberry and plum. Very well integrated tannins show along with lingering notes of cedar. During its aging, this wine sees about 50% new French oak. And of note – this is one of the better value prices to quality ratio Cabernet Sauvignons of the literally hundreds of Cabernet Sauvignon wines we have tried in Napa Valley.
While Silver Ghost currently produces the one wine (5,000 cases with select distribution across 30 states), the Montagu wines are much more limited production offerings – usually 100 to 150 cases per wine with a total production of under 1000 cases. These wines are from premiere vineyards in both Napa and Sonoma including acclaimed sites in Sonoma County such as Bacigalupi, Durell and Ritchie Vineyards and from Napa's Carneros based Hyde Vineyards.
The 2015 Montague Cabernet Sauvignon, The Baron is produced from a premium single vineyard site in the heart of Rutherford. It reveals a depth of aroma on the bouquet showing primarily dark fruit including boysenberry with notes of black olive, vanilla, brown chocolate and cedar box. Full bodied yet still very approachable in its youth, this wine shows a noticeable density especially on the mid palate. Texturally the wine has a noticeable grip but from tannins which are more fine-grained in texture rather than coarse. This wine is aged in 100% new French oak.
—
And what has become an annual event held at Brasswood Winery in St. Helena, (where Weston makes the wines), the Vintner's Vanguard is held annually in August and features the owners and winemakers who produce their wine here. It is a rare chance to taste coveted wines from some of Napa Valley's most premium producers at one venue. Weston pours both wines from Silver Ghost and Montagu at the event.
If Weston's schedule permits and he is in the valley – he will host tastings. If he is out of town, a colleague at Brasswood Winery will host the tastings.
Select vintages of both labels can sometimes be found locally at V Wine Cellar and Wine Country Connection in Yountville and Backroom Wines in the city of Napa. For more information about either of these brands, and or to join their respective wine clubs, visit: www.silverghostcellars.com and www.montaguwines.com
Beaulieu Estate, United Kingdom
Weston has a remarkable history of family involvement in the automobile industry. Both of his wines are named in tribute to his great-grandfather John Montagu 2nd Baron Montagu of Beaulieu (1866-1929), a Lord in the British Parliament. Montagu was an automotive pioneer who is well-known for a number of reasons: he was responsible for some of Britain's early automotive legislation and was the first person to drive an automobile to Parliament. He married Pearl Pleydell-Bouverie in 1920 (she died at age 101 in 1996). Her diary kept from 1906 until 1930 is chronicled in a book titled, Pearl's Diary, The Life and Times of Pearl, Lady Montagu of Beaulieu.
Montagu was also friends with early car manufacturing icons including Henry Royce and Charles Rolls. In fact, Montagu's secretary and his mistress, Eleanor Thornton was the model for the prominent Rolls-Royce hood ornament referred to as the Spirit of Ecstasy. She and Montagu had a daughter together in 1903 named Joan; in her early years she knew Montagu as her uncle, but later discovered he was in fact her father.
Tragedy took Thornton's life on 30 December 1915 when the SS Persia passenger liner was torpedoed off the coast of Crete by a German U boat. She drowned during the ships' sinking (escaping Montagu's clutches) with 343 of the 519 aboard perishing. Lord Montagu survived in one of only 4 lifeboats which were able to be launched in time before the ship quickly sank. He floated with other passengers for some 32 hours before a passing boat heard their feeble cries for help and rescued them. Of the 33 passengers who initially were on the lifeboat, only 11 were ultimately rescued and survived the ordeal. Montagu built a small memorial to her in the Beaulieu Parish Church (located inside the Beaulieu Abbey).
Lord Montagu was the founder and editor of The Car Illustrated, a weekly magazine and was one of four men responsible for building the Brooklands motor circuit near Surrey which operated from 1907 through 1939 (and is now home to the motor and aviation, Brooklands Museum). Those interested in more details about the man can read, Paul Tritton's book, John Montagu of Beaulieu Motoring Pioneer and Prophet. And John's daughter Elizabeth Montagu (Edward's sister), an actress wrote a book titled, Honourable Rebel which was made into a film in 2015.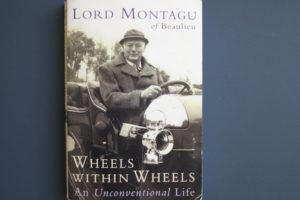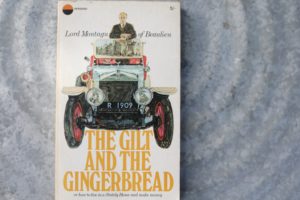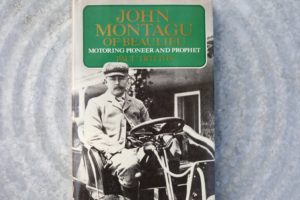 The 7,000 acre Beaulieu Estate (pronounced bewley) is located about a 2-hour drive southwest of London and is located next to the charming village of Beaulieu; this property is an integral part of the Montagu's family heritage. Due to the size of the estate and scope of the available attractions and experiences, we recommend at least two full days to visit the estate, the small town of Beaulieu and Buckler's Hard. The property was originally purchased by Thomas Wriothesley, the 1st Earl of Southampton, an early descendent of the Montagu family. The property was handed down to Weston's great Uncle Edward (1926- 2015) when his father John Montagu passed away in 1929. Edward (John's only son) was merely 3 years old at the time, so the estate was controlled by his mother and trustees until he turned 25 years of age.
Edward was a prolific entrepreneur; he founded Britain's National Motor Museum (over 280 vehicles in the collection) located at Beaulieu. The roots of this museum date back to 1952 when Edward opened up the impressive estate manor (the Palace House built in the 13th century) with some of his classic cars on display on the first floor. His vision was immediately a success; over 85,000 visitors came to the property in the first 12 months.
In 1952 and 1953 Edward traveled to the U.S. to help publicize the opening of Beaulieu to the public; one of his stops was a visit to Beaulieu Vineyard in Napa Valley. Presumably he would have met with Madame Hélène de Pins and her husband, Marquis, and or winemaker André Tchelistcheff. Little did he know that his grandnephew Weston would begin producing wine in Napa Valley some approximately 60 years later.
After a few years the collection outgrew the space, and he moved the cars into other spaces at Beaulieu. The current building housing the National Motor Museum first opened on July 4, 1972. We visited for their 50th anniversary in 2022. The first car in the collection was a De Dio Bouton 6hp, built in France in 1903 with license plate, AA20. It was used on the estate from 1913 through the 1930s and was displayed in the palace entrance hall when Montagu first opened the manor to the public. Remarkably this car is still part of their collection and is on display near the entrance to the National Motor Museum. Its top speed is 30mph.
And the collection contains an extremely rare vehicle – the Grenville Steam Carriage dating from 1875 and is supposedly the oldest self-propelled passenger road vehicle still in working order with a top speed of 18mph. Other speed record holding vehicles from their generation are also part of the museum's collection.
Today, Beaulieu Estate is open every day of the year except for Christmas; admission to the National Motor Museum also includes admission to other parts of the Beaulieu Estate including the Palace House, the grounds and gardens, historic Beaulieu Abbey (where Edward is buried in the tiny cemetery), the Clock House and Little Beaulieu, a space set aside for children to play. Every September the Beaulieu Autojumble is held outdoors, a huge sale of items related to automobiles. Visitors can walk the sizable grounds on their own, use a raised monorail or a vintage bus.
The Palace House is one of the highlights of a visit to Beaulieu Estate. A visit here is an intimate look into the life of the Montagu's over the decades. Highlights include being able to walk into numerous rooms, all still containing furniture and other lifestyle items, a visit to the main kitchen where a series of bells would alert staff to needs of residents in other rooms and the grand dining hall. A secret staircase leads up to the roof but is off limits to visitors due to its extremely narrow confines. Visitors will leave the house through a well-stocked gift shop. And both the Palace House and the Beaulieu Abbey played roles in the 2005 comedy-drama film, Mrs Palfrey at the Claremont.
A scenic mill pond is located outside the Palace House; it dates from the 13th century when the monks of Beaulieu Abbey built a dam across the Beaulieu River to create flowing water to power their corn mill. Its water level is controlled by sluice gates. And also, worth visiting just outside the Palace House is the small Art Russe gallery housed in the Clock House which date to at least the 1500s and was last lived in in the late 1970s (until a lightning strike destroyed the electrical system).
Along with the National Motor Museum and the Palace House, the Beaulieu Abbey is one of the three primary attractions on the grounds. The Beaulieu Abbey was founded in 1204 A.D. by King John for Cistercian monks. Some 300+ years later it was closed by King Henry VIII and most of the buildings were then demolished including The Abbey Church, Cloister and Chapter House. However, certain buildings were left as long as they were converted into secular use including the Refectory, Domus and two Gatehouses. One original wall still remains from the cloister.
Walking through the grounds is both a spiritual and an historically moving experience. During our visit, we were the only person in the entire abbey for the duration of our visit.
A small museum is located on the first floor; it contains a rare heart 'jar', a stone with spaces carved in where the hearts of deceased in ancient times would be buried separate from the rest of their body. A larger reception hall (the Domus) is located upstairs and is often used for weddings, banquets and other ceremonies). Large, embroidered wall hangings are located in the upstairs space created by Belinda Lady Montagu (Edward's former wife) between 1991 and 1998. The Domus has been used as a schoolhouse, a carpenter's shop and for storing lumber. In 1910, John Montagu oversaw its restoration. In the 1960s it became the primary restaurant on the grounds.
The abbey also houses the Beaulieu Parish Church (still used for services) but open for visitors to pray. The cloister contains an herb garden with specific plants that would have been used by monks centuries ago. A small stone room contains an exhibit on falconry. Private classes on falconry can also be arranged. And a small side space contains the Montagu family cemetery (used since 1905).
In 1962 Edward co-founded Vintage Tyre (also located at Beaulieu); still in existence, this company provides tires for classic vehicles. A year later Edward founded the Maritime Museum located at the nearby Buckler's Hard.
Edward also oversaw a vineyard at Beaulieu, produced wine and was Chancellor of the Wine Guild of the UK and President of the UK Vineyards Association. During his career he authored several books including in 2000 his autobiography, Wheels within Wheels.
Silver Ghost is named after John Montagu's 1909 Rolls-Royce Silver Ghost (his favorite car) and also one of Edward's favorite cars to drive.
Beaulieu Estate maintains a well-stocked gift shop located next to the entrance/exit including a section on all the books the Montagu family has authored. Note that sometimes livestock including pigs along with horses may be wandering the open fields and cross public roads near Beaulieu Estate.
The village of Beaulieu is worth spending some time in, wandering the brick building lined streets, popping into small shops, drooling over the classic car dealership, enjoying food at one of several cafes and or spending a night at the luxury The Monatgu Arms or eating at its fine-dining restaurant, The Terrace (diners do not need to be guests of the hotel).
For more information about the grounds, its history and visitor related details, visit: www.beaulieu.co.uk
Beaulieu Estate

National Motor Museum

The Abbey

Palace House

Clockhouse/Art Gallery

Pet Cemetery

Gardens

Little Beaulieu

Cafe

Beaulieu Village

Buckler's Hard
Buckler's Hard is located a few minutes' drive from Beaulieu; this privately owned estuary is part of the Montagu family ownership. Admission to Buckler's Hard includes the maritime museum, the village, St. Mary's Chapel (previously used as a smuggler's den and contains a unique Black Madonna) and the Shipwright's Cottage among other attractions. An approximately two-mile one-way path leads from Buckler's Hard to the Beaulieu Estate, roughly paralleling the Beaulieu River.
This area has a long history centered around Beaulieu River and the estuary. It Boat traffic became so intense that John Montagu appointed the first official Harbour Master in 1927. The Beaulieu Sailing Club was formed four years later. The Buckler's Hard Yacht Harbor is still very much active, maintaining moorings for 300 boats. Visitors can walk down to the river, take in a seasonal river boat cruise and or stop into the Master Builder's House for lunch or drinks overlooking the estuary. The Captain's Table located at the main entrance also serves afternoon tea, a light lunch and other snacks.
The Buckler's Hard Maritime Museum (founded in 1963 by Edward Montagu) is highly worth exploring, detailing the shipbuilding at Buckler's Hard (including several which took part in Admiral Nelson's Battle of Trafalgar in 1805) and ship models. The majority of ship building here occurred between the mid 1700s until the last ship in 1835, The Teazer. Both larger merchant ships, coastal cargo ships and smaller deep-water cargo ships were constructed here.
The museum also offers an intimate look at daily life over the centuries while weaving in some of the Montagu history. By the late 1800s the harbour started to become more popular with tourists. In the 1950s one gentleman, (Sir Francis Chichester) who moored his boat here, was the first person to sail solo around the world (between 1966 and 1967 on the Gipsy Moth IV).
But perhaps its most fascinating exhibit is dedicated to the sinking of the SS Persia passenger liner off the coast of Crete in Greece and its relevance to the Montagu family. If Lord John Montagu did not survive this sinking, history would have turned out a bit differently including no lasting contributions from his son Edward Montagu.
The SS Persia was torpedoed by the German U boat U-38 (captain Max Valentiner) during lunch and sank within less than 10 minutes. This exhibit includes stories from survivors and details the discovery of the wreck site in 2003 and the ensuing incredible salvage recovery efforts by U.K. based Deep Tek which at the time was the world's deepest salvage recovery efforts (9,240 feet). The founders of Deep Tek, Alec and his wife Moya Crawford first located the wreck in 2001 using Max Valentiner's ship log as a reference. Using plasma rope (it floats and is as strong as steel) combined with Alec's invention the Winder, they were able to bring up to 3 tons of material from the ship at one time. Each time they lowered the salvage equipment it took three hours to reach the wreck.
A number of important items were recovered from the wreck site, many of which are displayed in the museum including some of the world's first synthetic rubies, coins, personal mementos from passengers and other jewelry. And a very limited jewelry collection was created and sold to raise money for charity from stones recovered from the ship.
Items that John wore during the sinking and ensuing survival on the life raft are also on display including the Grieve life-saving waistcoat (which kept him afloat as he continuously slipped off the life raft), a silver pocket watch he was wearing (still in working order), a 1914 Bank of England £5 note and his water-stained passport.
After visiting the exhibit in 2015, local author Alan Wren decided to write a book detailing the ship's sinking. It is, The Ambush of SS Persia: Voices from a Lost Liner.
Parking is based on time spent with payment handled but automatic machines near the parking lot. For more information on Buckler's Hard visit: www.bucklershard.co.uk