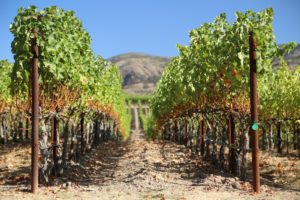 Meteor Vineyard is a 40 acre site (22 acres planted on site of former pasture land) in the heart of the Coombsville region (located just east of the town of Napa) planted entirely to Cabernet Sauvignon on a variety of clones and rootstalks. Even during its early years (10th leaf at the time of our original review) its fruit had already attracted a fine pedigree of Napa winemakers. Winemaker Philippe Melka has used the site for several of his projects; in addition, fruit has been used by Etude Winery, Vineyard 29 and Favia. Besides being a great area to grow wine grapes this is also a very scenic part of the Coombsville region with views looking down towards the southern end of the valley.
This is certainly more of the southern range of Cabernet Sauvignon in the Napa, aside from a few select growers in the Carneros region. Coombsville is among the cooler parts of the valley and is a region strongly influenced by the cooling effects of the San Pablo Bay. During the summer fog often moves up and down this region like waves in the sand, albeit much slower. At night the fog moves in from the south and tends to cover the entire area but then usually burns off by mid to late morning. There can certainly be heat spikes in the southern part of the valley but on the whole, this is a fairly stable growing climate that tends to create long hang times with even ripening conditions.
Meteor Vineyard was planted in 1999 by Mike Wolf, a veteran of some of Napa Valley's top vineyards. Mike originally worked for the Beckstoffer's (the largest and most prominent vineyard management company in Napa) and today runs his own vineyard management consulting service. He has over 35 years' experience in the industry. He obviously spends a fair amount of time in the Coombsville region as we have met with several vintners in Coombsville whose vineyards he manages.
Meteor Vineyards is owned by Barry and Tracy Schuler, east coast natives who fell in love with the wine country many years ago. The name Meteor is fittingly based on an early design program called Medior, Inc., a multimedia development company that Barry and Tracy co-founded with David Goldman. Medior eventually worked with Apple Computer Inc and Redgate Communications, in the process launching one of the early online shopping cart services. The company was later sold to AOL.
And several other future Napa Valley winery or vineyard owners worked at Medior including Goldman who would later plant and develop the Dead Fred Vineyard, also in Coombsville. One of their early employees, Eric Risch (back when there were only 11 employees) would eventually become General Manager of Pellet Estate in St. Helena and co-founded DoublePlus Wines with winemaker Tom Rinaldi. And one of the employees they hired for business development was Barry Waite, the founder of Tamber Bey Vineyard, based in Calistoga.
As with many others who have come to the valley the Schuler's original intent was not to end up in the wine business (although they had been collectors of fine wines for many years) but when you acquire unplanted pastureland and have a property surrounded by already proven vineyards, it's hard to resist the "wine bug". Barry is a former chairman and CEO of America Online from 2000 to 2003 who still is very involved in the high-tech world both as an entrepreneur and as an investor. He was a keynote speaker at the Wine Blogger Conference in Santa Rosa in 2009.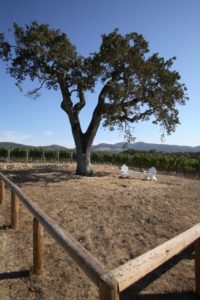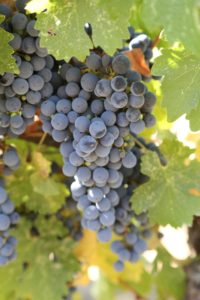 After planting the vineyard, the Schuler's initially sold fruit to area producers and it was in 2003 they sold fruit to Bill and Dawnine Dyer for their own label, Dwyer. Dawnine crafted some wine from this vintage for Barry and Tracy and in part upon enjoying how balanced the wines were, they decided to produce their own wine commercially. In 2004 they only made a barrel and 2005 was their first official commercial release.
The vineyard site is situated on gentle rolling hills planted on volcanic ash-based soil (has excellent drainage – always an important component of a vineyard) with a unique terroir aspect of having a historical river channel on the property. Today the remnants of this channel are found in the rounded rocks that are spread throughout the vineyard soils. There was obviously water action on the property at one point but today there are no nearby creeks or steams. Winemaker, Dawnine calls this vineyard a "natural site" as in it does not need a huge amount of manipulation and support to produce high quality fruit – in other words, these soils already naturally have the components to produce superb wines.
Select Wines
Today Meteor focuses on two very limited production wines, the Estate Cabernet Sauvignon typically representing all of their Cabernet Sauvignon clones (usually around 700 cases) and the Special Family Reserve (usually around 100 cases) which usually focuses on just one clone – typically Clone 7. Only the highest quality free run juice is used in their wines and each Cabernet Sauvignon clone is always fermented separately until the final blending decisions.
The 2005 Meteor Vineyards Estate Cabernet Sauvignon shows a wonderful elegant floral based nose, spiced with violet and lavender aromas and just a hint of cocoa. There is also a dried floral component including rose petal. The mouth feel is rounded, and the palate is intense yet refined and balanced at the same time; it shows red and darker fruit including cherry. The finish has significant power with broad dusty tannins, a note of tobacco as well as dark fruit that lingers for quite some time.
The 2006 Meteor Vineyards Estate Cabernet Sauvignon is a bigger wine than its older brother. It is very dark in the glass with notes of dark chocolate, a note of earthiness and blackberry on the bouquet. The entry is fairly soft but builds in intensity rather quickly by mid palate. This is an unparalleled example of what cooler Coombsville fruit can do by creating a wine with some serious power yet at the same time retaining its balance. This is a wine one would almost suspect comes from a vineyard further up valley. Like the 2005 this wine has an intense long-lasting finish. The tannins are chewy, broad and expressive of the terroir as they reveal a dusty and earthy quality.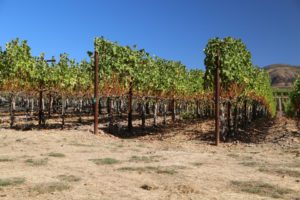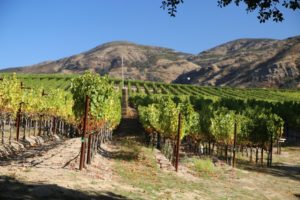 The 2005 Meteor Vineyards Special Family Reserve showcases both their vineyard as well as clone 7, which is planted entirely on St. George rootstalk, a proven rootstalk that has been in use for many years (100% varietal Cabernet Sauvignon). The bouquet is alluring with notes of brown chocolate, black fig and baking spices. The initial mouth feel is smooth and supple with delicious flavors of dark fruit including black cherry. The finish is well structured and lingers beautifully leaving notes of dark berry fruit on the palate.
These wines have great color, complex layered aromas, an expressive note of earthiness from the vineyard as well as showcasing intense flavor. Meteor's wines, while showing rich and layered fruit are not only about this characteristic but they also feature firm structure and balance. These wines are certainly built to age and appeal to serious wine enthusiasts as well as long term collectors.
2014 marked the first vintage of the Clone Project – sold via a three pack, this very limited production offering focuses on three wines, each one made entirely from one clone of Cabernet Sauvignon including Clone 4, Clone 7 and Clone 337.
—
The wine can sometimes be found locally at Gary's and ACME Fine Wine, both in St. Helena as well as several area restaurants including at Meadowood and Auberge du Soleil. The best way to acquire their wine is via their mailing list (still open at the time of this review). For more information, visit: www.meteorvineyard.com
The following photos are provided by Meteor Vineyards:

Blue Oak School, Napa
In 2002 Barry and Tracy and David Goldman founded Blue Oak School as a K-4 school with just 70 students; today this independent charter school operates two locations in the city of Napa, one in downtown on Polk Street (the original campus) and one slightly north of downtown. The school has since expanded to now a K-8-day school with more than 170 students between the two campuses. The first eight grade class graduated in 2007; over the years graduates have attended numerous prestigious colleges around the country.
The school is the only non-denominational K-8 School in the Napa Valley with a full accreditation from the California Association of Independent Schools. The Polk Street location has a long history of serving education originally in 1879 as a one-room Polk Street School and in 1909 as the Washington Primary School, designed by Napa architect Luther Turton who designed other prominent local landmarks including the Migliavacca Mansion, the Noyes Mansion (now used by the Wine Spectator for offices) and the Goodman Library.