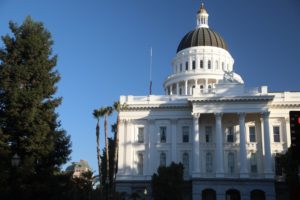 Metaphora Wines was founded with the release of merely 50 cases of a 2005 Cabernet Sauvignon. Proprietor Ravi Mehta is one of just several of Indian heritage who owns wineries in Napa Valley. He was born in Northern India (not far from New Delhi) and immigrated to the states when he was 9 years old. A successful career as a lawyer and working in government led him to Sacramento where he worked for former governor Pete Wilson. Conveniently located – Napa Valley is a short hour or so drive from Sacramento.
Ravi's first trip to the Napa Valley came in 1986 and was a time in his life when he was just starting to learn about wine. It was also a time in the Napa Valley when there were far fewer wineries and Ravi remembers walking into wineries such as Silver Oak, Caymus and Robert Mondavi and meeting with the owners and winemakers – initial relationships that blossomed into friendships and individuals who became educational mentors in later years.
Ravi recalls learning about wine at Caymus Vineyards – Charlie Wagner told him "The quickest way to learn is to get behind the counter." Ravi did just that at Caymus – for a number of years he would drive over from Sacramento on the weekends and volunteer his time pouring the Caymus wines at their tasting bar and quickly learn about not only the Caymus wines but about how wines were made.
In 2005 he was at dinner with former California Governor Arnold Schwarzenegger and found himself seated between Napa vintners, Bill Harlan and Chuck Wagner. Conversation invariably flowed into wine and Chuck asked him, "When are you going to make your own wine"? Ravi replied, "I don't have a winemaker yet" and then Chuck offered his services. Ravi's first vintage was made at Caymus by Chuck and Joseph Wagner.
Ravi enjoys the freedom that comes with not owning vineyards – he can diversify his sources based on the vintage and what is available any particular year. With that said, he does source from several vineyards on a consistent basis. In 2009 when the wine market was miserable because of the global economy, Ravi started shopping for vineyard sources. He took a long-term view and banked on the wine business turning around in a few years. It was a smart move – at this time, growers were eager to talk to him, there was plenty of choices of fruit available and he made some lasting relationships for vineyard sources.
Select Wines
The 2009 Metaphora Pinot noir is sourced from two vineyards, the Truchard Vineyard in Carneros (well established growers and vintners) and Antica Estate located high on Atlas Peak (run by one of the oldest continuously operating family businesses in the world). Varietally this wine is a mix of two clones – Dijon and an old vine Pommard clone. The result is a balanced wine – aromas that are decidedly floral in nature with red fruit aromas and just a hint of caramel. The palate has mouthwatering acidity. The mouth feel is soft and rounded with fruit and oak tannins lingering on the finish.
The 2009 Metaphora Cabernet Sauvignon is 100% varietal from both hillside (Howell Mountain) and valley floor (St. Helena). This balanced wine has good acidity and 13.7% alcohol – both reasonable characteristics for pairing this wine with a variety of foods. Aromatically it shows red and black cherry, red currant and hints of mocha as it opens. Structurally the wine delivers but not in an overbearing sort of way – the tannins are firm and noticeable throughout the palate and are soft enough that this wine is approachable at a young age.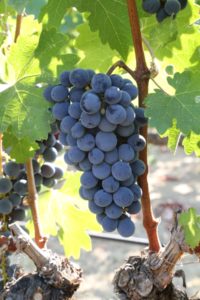 At the time of this review Ravi still has a limited amount of the 2005 Cabernet Sauvignon sourced from Diamond Mountain – mainly because this was such a big wine when bottled that he held on to it in order to give it some age before release. This is the same philosophy that he applies to his other wines – often holding them in bottle for an extra year or two before releasing them to consumers.
Nine years later (at the time of this review), the 2005 vintage is still a baby. The bouquet shows a sweet core of aromas, somewhat elegant with perfume notes; it certainly does not lead one to believe the palate will have significant weight and complexity of fruit. Fresh vibrant dark fruit show on the palate (blackberry, black cherry) and robust tannins linger for some time. This wine has plenty of power!
Their rosé of Pinot Noir has received some good exposure and was sold out at the time of this review. Thomas Keller chose the first vintage of this wine (2010) as the only domestic Rosé on his wine list at the French Laundry in Yountville. In addition, he served it at the Bocuse D'Or, a biennial culinary competition for chefs considered to be the most prestigious culinary competition on the globe.
—
Ravi enjoys multiple meanings often found in the wine world. His name, Metaphora was chosen both for its multiple meanings as well as personal stories. The "meta" in Metaphora, sounds like his last name but is spelled slightly differently. He has long enjoyed art and the label is a depiction of the "Three Graces" symbolic for the act of giving, accepting and returning. And to Ravi this depiction symbolizes his own gift received – what Napa has given him both in relationships with vintners, wine education and ultimately his own wine.
Their total production is under 1000 cases; each wine typically made in quantities of 300 cases or less. Distribution of the Metaphora Wines are selective – in certain markets domestically including Texas, New York and Florida. Much of their wine is sold direct via a wine club and locally for several years the wines were available at the Mark Herold Tasting Room in downtown Napa across from the Oxbow Public Market. As of our latest update to this review, the Metaphora wines are no longer available at this tasting room.
NOTE: this review has been identified as needing a major update.
For more information, or to join the mail ling, visit: www.metaphorawines.com