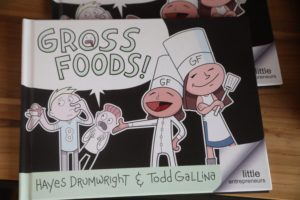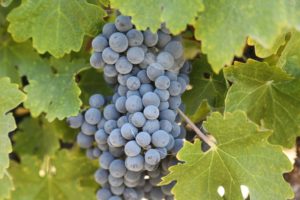 Memento Mori was founded through a strong friendship between Hayes Drumwright, Adriel Lares & Adam Craun. Hayes and Adrial met while in high school when living in Alvin, Texas. Hayes attended Boston University where he met Adam as freshman while both were on the swim team. All three became very close friends. While at college and only 21 years of age, Hayes was diagnosed with an aggressive cancerous tumor. The tumor had grown so fast and so large that it cut off its own blood supply.
Hayes came face to face with his own mortality, survived and realized the importance of 'now' following the incredible relief after being given a clean bill of health from his doctor. Inspired, he soon arranged a meeting with Adriel and Adam – they all made an agreement that regardless of life's direction, they would embrace life to the fullest and pursue their passions.
All have gone on to have extremely successful careers – Hayes founded Trace3, a technology company and is a prolific entrepreneur, Adriel became CFO of 3PAR, a data storage company which was eventually sold to Hewlett Packard and Adam works in IT sales and management. In 2020, Hayes wrote a short but cute children's book (Gross Foods) about two sisters with big ideas of becoming chefs but whose dreams of producing and selling their own foods are dashed by non-creative adults. The girls take their ideas to their father who encourages them to follow through with their plans – which results in a food stand simply called, Gross Foods.
Eventually the men began spending time in Napa Valley drawn to its wines of course but also its beauty and lifestyle. During one of their trips, they met vintner, Juan Mercado, then of Realm Cellars. If one is interested in making premium wine in Napa Valley and is of a certain age, Juan was quite commonly sought out as a mentor and someone who could introduce prospective vintners to the 'right' people. Inspired by the quality of wines Juan was producing from some of the valley's best vineyard sites, despite at the time, not actually owning any vineyards – Hayes queried his two friends with, "what are we waiting for".
Juan made an introduction to grape grower Andy Beckstoffer – a coveted and rare opportunity to make a favorable impression and convince Andy to sell them grapes. Their meeting just happened to be during the time that Adriel was in the middle of negotiations to sell 3Par; during the meeting he had step out to take an important phone call. Fortunately, Andy was very much in tune with the potential sale of 3Par and was impressed by the men's story and interest in producing wine from premium vineyards.
He sold them a small block of grapes from his Georges III vineyard in Rutherford; only 150 cases were produced from the inaugural Memento Mori 2010 vintage. Well-regarded winemaker Sam Kaplan (Arkenstone, formerly of Nine Suns) has been their winemaker since the beginning. This vintage was the only Georges III wine ever made by Memento Mori, as a result, it has become somewhat of a collectible wine. As of our latest update to this review, the Memento Mori wines are produced at the state-of-the-art Arkenstone Winery on Howell Mountain, which is where we first met Adam and later followed up with a visit to their tasting salon in the Tannery District, south of downtown Napa.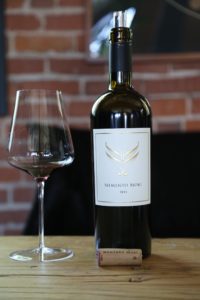 Later the partners were introduced to Benoit Touquet (winemaker at Realm) who helped secure fruit from additional premium vineyards including Las Piedras, Dr. Crane and Weitz (a hillside location near Dalla Valle, above the eastern side of Oakville). Presented with wines from each of these vineyards during blending trials, the three men decided they preferred the wine as a blend rather than vineyard designates, completely opposite to producers who typically produce vineyard designate wines from these particular coveted sites.
Memento Mori in Latin translates to, 'remember that you have to die' – a name they chose to create homage to their philosophy of living dating back to the brush with mortality Hayes faced when he was diagnosed with cancer.
Select Wines
In 2020, due to the Glass Fire, Memento Mori was not able to access all of their normal vineyard sites including Weitz Vineyard and Oakville Ranch. As a result, this bottling is made with grapes from Beckstoffer's Dr. Crane and Las Piedras (neighboring vineyards in St. Helena) and Vine Hill Ranch. The 2020 Memento Mori is deep ruby in color; the bouquet is clearly focused on its fruit character showing blackberry, blackberry pie and boysenberry. Compared to the 2019 vintage, perhaps this bottling is a slightly riper expression, helped by the fact it is a year younger. The palate is extremely well layered and offers darker fruits including of plum and black currant. The tannins are dense but quite polished for such a young wine at the time of our tasting. Their textural feel is almost chalky. The finish lingers with a light dried tobacco leaf character, dried herbs, cedar and plenty of fruit. It is a long finish.
The 2019 Memento Mori is deep ruby in color with an amaranthine rim and nearly opaque in the glass; while smelling this wine, the first word we jotted down was elegance. It is the perfect union of both fruit and floral including violets, black raspberry, blackberry and boysenberry along with old cedar box and dried herbs. But the fresh and ripe aromatics of its core fruits dominate. The depth of aromatic layering is also echoed on the palate as flavor with loads of juicy fruit and layers including blackberry and ripe dark plums. The tannins are broadly distributed across the palate and linger with a moderate and rounded grip along with a light dusty finish. This might be the best Memento Mori bottling we have yet tried.
The 2018 Memento Mori (tasted 3 years post vintage) is dark ruby in color with aromas of ripe blackberry and plum along with some notes of old cedar. Notes of darker desert spices evolve as the wine opens in the glass. Features bright and lively fruit across the palate with still very youthful tannins showcasing a noticeable grip and a dusty slightly drying note on the finish. A hint of cedar also shows on the finish complemented with bright mouthwatering fruit. This wine clearly has plenty of life ahead of it.
The 2017 Memento Mori is a dark ruby with deep purple color in the glass; this wine offers some slightly savory characteristics on the bouquet, along with aromas of plum, blackberry, cassis, a stony minerality nuance and cedar. Features youthful but ripe tannins with a medium long-lasting grip. Lingers with a brightness and freshness of fruit. This wine offers density, depth and plenty of character. And of the vintages tried to date, this wine showed the most presence of oak, both on the bouquet and on the palate.
The 2016 Memento Mori is dark ruby in color with purplish tinges on the rim of the glass; the initial aromatics offer higher toned red fruits, with a slightly minty nuance, dust and much deeper into the aromatics, hints of Graham cracker. The nose is also slightly brambly with some mineralities including the smell of slate rock after the first rainfall. Give this wine time to breath as the aromatics will continue to reveal more fruit. The tannins are fairly supple, although not as chalk-like as the 2013 vintage. The texture shows a noticeable density.
The 2015 Memento Mori is a blend of grapes from Beckstoffer's Dr. Crane and Las Piedras Vineyards, Oakville Ranch and Weitz vineyards. Dark ruby color in the glass. The bouquet is inviting and simultaneously powerful with aromas of blackberry, cedar box, darker baking spices, cinnamon, leather, white pepper and dust. Immediately noticeable is the suppleness on the palate, it is seamless from start to finish with a plushness on the mid palate. There are no harsh edges whatsoever, especially structurally. Finishes like velvet with rounded polished tannins. Good acidity, especially noticeable on the finish.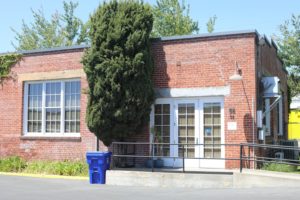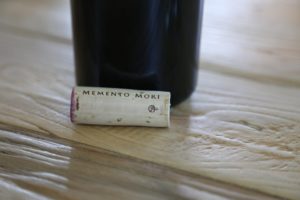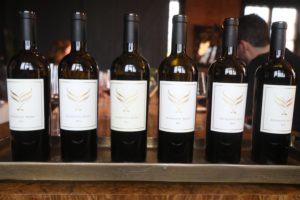 The 2013 Memento Mori (tasted 8 years post vintage date) is dark ruby in color; offers plenty of darker fruits on the bouquet including blackberry and dark plum. A note of toasted cedar lingers on the edges of the aromatics but does not dominate. This wine smells and tastes younger than its actual age. The hallmark characteristics of this wine at the time of our tasting are its superb balance and its chalk-like tannins which roll over the palate like soft velvet. Lingers with plenty of fruit, notes of licorice, some minerality nuances and a dusty note. Mouthwatering. Simply put, this is a beautiful and elegant showing with plenty of depth.
Continuing to seek fruit from premium vineyards, in 2017 Memento Mori began purchasing fruit from the esteemed Vine Hill Ranch, an introduction that dated back to 2008 when the partners first showed interest in fruit from this remarkable vineyard site.
Each year their signature wine is a singular wine which is the best expression of Cabernet Sauvignon from that year's particular source vineyards. But they also produce very limited productions of other vineyard designate wines including in 2014 beginning to produce extremely limited quantities of Dr. Crane and Las Piedras vineyard designates (24 cases of each wine).
Memento Mori is not known for producing white wines but they produce an extremely limited production of Sauvignon Blanc each year. Their first vintage was produced in 2015 from the beautiful Church Vineyard located west of the city of Napa. The vineyard received its name from a church that was dismantled in Pennsylvania and then reassembled on this property.
Memento Mori Estate
In late 2022 we heard that Memento Mori had purchased a property in the northern part of the valley. This was confirmed by a Wine Spectator article in 2023 announcing Memento Mori aquired 16.5 acres on Azalea Way, just south of Calistoga. While located in the lower foothills of the Mayacamas mountains, this is not quite in the Diamond Mountain AVA but rather is in the Calistoga AVA. The property includes a farmhouse dating from 1887 (renovated in the mid 1990s), natural springs and a 3-acre vineyard separated into two blocks of multiple clones of Cabernet Sauvignon. One block dates from 2001 and the other from 2014. The vineyard is currently being managed by Barbour Vineyard Management Company and is organically farmed. Plans call for planting at least another acre of Cabernet Sauvignon and developing a small winery in one of the cave portals and creating a space for hosting visitors.
The Memento Mori estate was the former site of Azalea Springs Wine Company owned by art collectors, the late Norman and Norah Stone. They called the property Stonescape. Between their home in San Francisco and this property they owned more than 1,000 pieces of art in their collection. And after their deaths, their estate donated 10 million dollars and 350 pieces of art to SFMOMA. The Stone's acquired the property in 1991; at the time the vineyard was Merlot, planted in 1984. The first vintage of Azalea Springs bottled by the Stone's was in 1991. And they sold grapes from the property to a number of prominent Napa Valley based wineries including Harlan Estate, Davis Estates and Dominus.
One of the highlights of the property is a James Turrell designed infinity pool, square art installation and adjoining bath houses, collectively called Stone Sky. The only access to the square cube in the pool is by swimming under water (4 feet deep) and then entering its square confines. For reference, another Napa Valley winemaking family, the Hess's (Hess Collection Winery) own a James Turrell dedicated museum and art space at their Bodega Colomé Winery in northern Argentina (the Salta region).
Another memorable space is the impressive and nearly 6,000 square foot cave with 30 foot tall ceilings and 160 studio lights. This used to house some of the Stone's art collection and was used for special art related and hi-so events hosted by the Stones. It is built like a dome with white walls, floor and ceiling. Eventually artwork will be reintroduced to this space.
A beautiful redwood grove is located on site; surprisingly it was not burned in the Glass Fire of 2020, although this fire burned through a sizeable part of the property and on the hillside next to this grove. And the wooden table underneath the grove was built from redwood planks.
Since the transition in ownership, the property is being worked on in phases; we will continue to keep an eye on the developments here and will revisit and update our notes once we have more information.
Tasting Salon, Napa
In 2018 Memento Mori opened a tasting salon in Napa's Tannery Bend district located a few minutes' drive south of downtown. Prior occupants were Favia Wine; the brick building dates from the 1920s and is located next to the old wooden Sawyer Tannery building dating from the 1880s. This was once the largest tannery west of the Mississippi and where Nappa Leather originated from. Napa's leather industry began along this part of the Napa River in 1869 and is in a part of town named after both a bend in the Napa River and the old leather tannery.
Today the Sawyer-Tannery complex is home to several under the radar appointment only tasting rooms for small Napa Valley wine brands. And at least one winery used to produce wine here; years ago we met with Matthiasson Vineyards when they were leasing a space for their production.
Their tasting salon is located very close to the Napa River; the Vine Trail (bike and pedestrian pathway) parallels the river across from the Sawyer-Tannery complex. One could bike or walk here from downtown Napa. While there is no dock on the river directly in front of the tasting room, the Napa Valley Yacht Club maintains a dock within a short walk of the tasting room and allows guests boats to make a docking request and pay ahead of time via their website. One could visit the tasting room coming from boat on the Napa River. On warm days the nearby saline waters along with the aquatic plant life produce some pretty aromas.
Visits are highly personalized and are for serious wine collectors and enthusiasts.
Vida Valiente
Hayes and his wife Susana Drumwright founded and run the Vida Valiente Foundation (meaning, valient life, in English); its focus is on supporting first generation born and low-income students in the U.S. by providing leadership opportunities from role models and connecting college students with job opportunities. Hayes and Susana along with winemaker Sam Kaplan and his wife Nancy operate the Napa Valley based wine brand, Vida Valiente Winery with proceeds from the sales of their wines donated to the Vida Valiente Foundation. The first vintage of Vida Valiente was from 2019.
In late 2022, the Vida Valiente Foundation raised more than half a million dollars from their first ever charity auction held at the Montage Los Cabos, in Cabos San Lucas. The proceeds from this auction were used to support low-income students. This is now an annual event and includes several other premium Napa Valley wineries. A long weekend includes top cuisine and great wines and culminates in a Day of the Dead Gala.
And Vida Valiente owns a property east of St. Helena on Crystal Springs Road with plans to build a winery (the architectural firm is Signum Architecture). This property was formerly owned by several families with local brands or wineries including Davies (Schramsberg) and Kornell (Paula Kornell Sparkling). We will update our notes and create a new review for Vida Valiente once we have more details and are able to taste some of their wines.
—
The Memento Mori wine is sold via a mailing list and the wines are released once a year in September, direct to consumer (through the tasting salon) and also are selectively distributed. Locally one can sometimes find the wine at premium wine shops including at K. Laz Collection, V Wine Cellars and Acme Wines. Select vintages are also available at the French Laundry.
Total production has been growing – as of our latest update they produce around 1000 cases per year. A very limited number of older vintages may be available for allocation list members with pricing following the Bordeaux model (varying, depending on the quality of each vintage). For more information and to join the mailing list, visit: www.mmwine.com