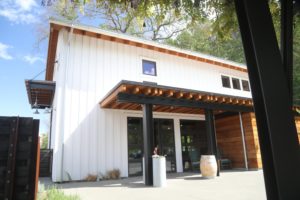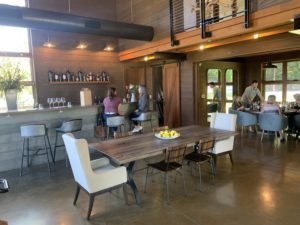 Matthew Wallace is owned by Matt Hardin and his wife Alicia (Regusci) Hardin. Both the Hardin and Regusci families have lived in Napa Valley for generations; Matt is 6th generation and Alicia is a 5th generation resident. Hardin's family is deeply rooted in Pope Valley and are among the early Napa Valley pioneer settlers; Robert Hardin came to California as a 49er from Kentucky crossing Mexico overland from Veracruz to Mazatlan, then by sea to San Francisco on the Peruvian bark Fanny, arriving in April 1849. He settled in Pope Valley in 1854. The valley is named after Kentuckian William Pope who moved here in 1841 after obtaining a land grant from the Mexican government. His family settled on what was Rancho Locoallomi.
Other family members including George P. Wallace moved to California in 1852 and settled in Pope Valley in 1868. Wallace purchased 500 acres of what was the original Rancho Locoallomi land grant and began raising cattle. The Hardin Ranch is still family owned although over the years parcels have sold including 1,000 acres in 2012 to the Cervantes family who produces wines bottled under their family name. The Hardin Ranch is approximately 3,500 acres and Wallace Ranch is around 1,000 acres.
Other Hardin family related places in Pope Valley include Hardin Road (still in use) and the Hardin School House which closed in 1971 and is now a private residence. Hardin Ranch supports cattle and agriculture including wine grapes, some of which are used for the Matthew Wallace wines and some are sold to select producers. Wallace is a long used family name and also Matt's middle name. And Dealy Lane on the Napa side of Carneros is named after Matt's great great great grandfather James Dealy who came to Napa Valley in 1853. Dealy's daughter Rebecca married into the Hardin family (Robert Hardin).
Over the decades Hardin Ranch has been written about numerous times in local newspapers in regards to its agricultural happenings. An article in the April 29, 1881 issue of the Napa County Reporter refers to the Hardin Ranch as, "the garden spot of the world" – at that time, it was still owned by Robert Hardin. The Ranch has long been used to grow alfalfa; we have seen several articles from the 1920s in the Napa Journal referencing the huge herds of deer that would gather on the property to graze. One article from the 1930s in the Napa Daily Register made the front page featuring a bold faced title and a story about a state hunter tracking down and killing a large number of coyotes in a den, referring to the animals as one of the most deadly enemies of Pope Valley's stockmen. Another article from 1886 referenced the ranch as, "bidding fair to become known as the birthplace of quadruped monstrosities" – referring to a five footed sheep and a colt which were running around on the property. And in 1976 the ranch was used for a couple of shoots in an NBC-TV film about Amelia Earhart.
Matt graduated from California Polytechnic University in San Luis Obispo; early in his career he worked for grower Larry Bettinelli and helped develop Sleeping Lady Vineyard near Yountville. He worked at Barbour Vineyard Management for nearly 12 years (8 of which as a partner in the company) before starting his own company, Hardin Vineyard Management. Another vineyard management company, Clark Vineyard Management was operated by Josh Clark, a company his father Tom started in 1978. Viticulturist and mutual friend, Kelly Maher suggested that he and Josh combine efforts and create a partnership; In 2021, they did and formed Hardin Clark Vineyard Management. Today they farm over 700 acres, primarily in Napa Valley but with a small presence in Knights Valley and Dry Creek Valley in neighboring Sonoma County.
Viticulture
From a viticulture perspective, Pope Valley is long overdue to receive additional exposure and recognition for the quality of wines it produces. The work that Matt Hardin and others are doing in Pope Valley is certainly helping elevate its reputation. This begins with vineyard sites that Matt is personally involved in developing and managing. With family roots dating back 150+ years here and being born and raised in the valley, he is an insider with a strong emotional connection and appreciation for this land.
The Matthew Wallace and Caterwaul wines are produced from vineyards Matt personally owns, leases or are from family owned vineyards that Matt has established close relationships with. And it is important to note that Matt oversees all farming. Wines for these two brands from vineyards on Hardin Ranch and Wallace Ranch in Pope Valley, the Regusci Ranch in Stags Leap District and a few other properties he or Thomas are personally involved with. Matt oversaw the planting of Adobe Vineyard on Wallace Ranch in 2018, named after an adobe on the ranch built in the 1840s but burned down in 1899.
During harvest he and Thomas walk through all the blocks they plan to use for that particular vintage and make their harvest decisions based on taste, row by row. To have the flexibility to do this is critical to producing the best possible wines each year. Often parts of blocks do not make the cut; this differs every year based on a variety of factors including rainfall and topography.
Wallace Ranch, Pope Valley

Adobe Vineyard, Wallace Ranch

Section 15, Wallace Ranch

Regusci Ranch, Stags Leap District

Garra Blanca Vineyard, St. Helena

The vineyards that Matt develops and oversees are carefully planned out, opting for diversity in both rootstocks and clonal selections. The vineyards are organized into blocks based on soils and geography but are also planted to correspond to tank sizes in the winery. The sites he owns use two forms of frost mitigation, wind fans and sprinklers. Unlike other parts of Napa Valley where vineyards are watered from wells, Pope Valley does not use well water; instead a number of reservoirs are located throughout the valley. To save water, wind fans are always the first option, using these until the temperature is too cold at which point they will switch to sprinklers.
The first vintage of Matthew Wallace wines was in 2012; from 2012 until 2018 Julien Fayard made the wines and winemaker Thomas Brown took over the winemaking operations in 2019. Oakland based graphic designer, Casey Dillon (creative director of his company BRONZE) designed the Matthew Wallace labels. This talented artist has also designed labels for a number of other premium Napa brands including Hobel, Mending Wall, Rivers-Marie and Selah.
Select Wines
Matthew Wallace

The 2020 Matthew Wallace Sauvignon Blanc is from Hardin Ranch; it is medium straw color in the glass. The aromatics are both floral with other fruit undertones including citrus blossom and honeysuckle. The bouquet also shows aromas similar to if one peels a lemon rather than slicing it with the aromas of the fine mist that sprays out. The texture shows a light viscosity with flavors of white peach and citrus. This bottling is a satisfying balance between varietal characteristics and California sunshine. It shows fresh and crisp but without any herbal or grassy characteristics. Lingers pleasantly with a mineral laden finish.
Section 15 of the Wallace Ranch in Pope Valley refers to a particular pieces of land partly planted to clone 7 Cabernet Sauvignon. It is a triangular section that was never included in the original Locoallomi land grant. And this is also the first vineyard that Matt ever managed. The 2019 Matthew Wallace Section 15 Cabernet Sauvignon is dark ruby in color; the bouquet shows aromas of dried rose petal, hints of old cedar and some darker fruit notes including plum. This wine is medium bodied and wonderfully balanced. The tannins are rounded and very well integrated on the finish. No harsh edges here.
The 2019 Matthew Wallace Block I Regusci Vineyard offers aromas of cherry cola, old cedar and a slight herbal note reminiscent of rose stems. As it opens reveals a thread of sweeter fruit including black licorice and hints of chocolate along with clove. The palate is a union of both red and darker fruits; it offers a ripeness of plum and dark cherry along with hints of desert spices. The tannins are slightly dusty with a light gravelly texture; this wine finishes with great acidity. The Regusci Ranch is more than 250 acres; this tiny block is only 1.5 acres. Matt also sources grapes from Block 3 in the Regusci Vineyard; despite the two blocks being only about a quarter mile apart from each other, the differences in grapes produced from each site are dramatically different.
Caterwaul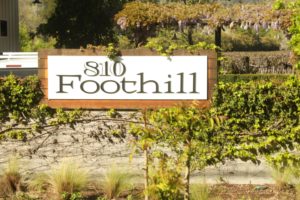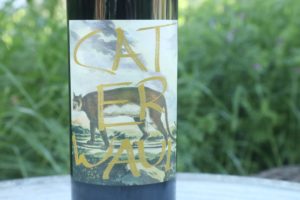 Caterwaul wines is a partnership between Matt and Alicia Hardin and winemaker Thomas Brown. Matt and Thomas formed this brand with their inaugural vintage in 2014. The focus of their winemaking is entirely on Cabernet Sauvignon from sites farmed by Hardin Clark Vineyard Management. Caterwaul refers to the sound a cat makes when howling or wailing at night; a stylized image of a mountain lion is shown on every label, created by talented designer Michael Kirts. The colors of the lettering on the labels change slightly depending on each wine.
By far the largest production of Caterwaul is the Napa Valley Cabernet Sauvignon created with 100% varietal Cabernet Sauvignon from a variety of Napa Valley vineyards (which can change depending on the vintage). As a result of its production size, typically ranging from 3,000 to 4,000 cases annually, this wine sees greater distribution than the other very limited Caterwaul wines. And based on its quality of vineyard sites, pedigree of ownership and expertise, it is extremely reasonably priced.
The 2019 Caterwaul Napa Valley Cabernet Sauvignon is opaque and deep ruby in color with purplish tinges on the rim; the bouquet is fruit forward with aromas of blackberry, black licorice, black currant and lighter touches of new saddle leather. There are also underlying notes of both darker pepper and mocha which show more as the wine continues to breathe. The palate is filled with juicy mouth watering flavors of dark cherry, blackberry preserve and boysenberry. Shows big fruit but without a big grip of tannins. Lingers with plenty of fruit, grainy and slightly earthy tannins along with a darker and savory spice note. This wine is certainly a crowd pleaser and it over delivers for the price.
Cemetery Vineyard in St. Helena is a 3-acre site appropriately named because it borders the southern part of Holy Cross Cemetery and also viticulturist David Abreu's highly regarded Capella Vineyard. One has to drive through the cemetery to reach the vineyard; the closest graves to the vineyard are the Jewish section and also a sizable parcel home to numerous graves with numbers on the headstones but not names (the burial place for unidentified people at the time of their death).
Due to smoke taint Caterwaul did not produce a 2020 vintage from the Cemetery Vineyard. And 2021 was the last vintage bottled under Caterwaul from the Cemetery Vineyard. However Matt leases the nearby approximately four acre Garra Blanca Vineyard which is divided into four unique vineyard blocks. This vineyard is extremely rocky with rounded river cobble and rich alluvial soils; it borders Sulphur Creek and one of Beckstoffers six heritage vineyards, Las Piedras. This vineyard will produce grapes for Caterwaul. Its name is Spanish, referring to the name of a particular popular beverage when translated into English.
The 2018 Caterwaul Cabernet Sauvignon Cemetery Vineyard (100% varietal) is opaque at its core – showing inky and dark ruby in the glass with purplish tinges on the rim; the bouquet offers a sweetness of aromatics including ripe blackberry and boysenberry along with darker baking spices. Give this wine especially time to breathe – as it does it continues to show more fruit. Offers layers of primarily darker fruits on the palate including Santa Rosa plum and cherry. The tannins are equally dark in nature and show a noticeable grip but are not course in their textural feel. They are slightly more pronounced than the younger 2019 vintage. Lingers with a note of tobacco. This wine has plenty of character and depth and also plenty of crowd appeal.
The 2019 Caterwaul Cabernet Sauvignon Cemetery Vineyard (100% varietal) is equally as dark in the glass as the 2018 vintage; the very pretty bouquet primarily shows aromas of darker fruits including blueberry, along with crushed rocks, violets and a hint of chocolate deeper into the aromatics. This wine is quite well balanced for being so youthful at the time of our tasting. Immediately present on the finish is the noticeable density of tannins but without a heavy weight or being overly gripping. Lingers with hints of tobacco and a bright cherry note. It features great acidity.
Hospitality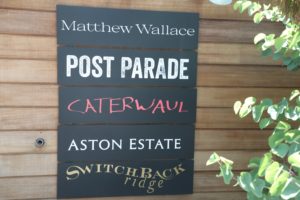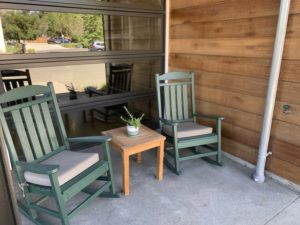 In early 2022 Matthew Wallace along with Caterwaul and Post Parade moved into 810 Foothill Boulevard within the city limits of Calistoga (a few minute drive, slightly south of downtown). Later in the year, Aston Estate joined these other brands; their wines are also available for purchase and tasting on site. Aston Estate focuses on single vineyard Pinot Noir wines made by Thomas Brown.
This space previously was used to host visitors for T-Vine Cellars and before that was Rainbow Agricultural services, a supplier of agricultural power equipment including John Deere tractors. After the most recent change in occupancy, the name was rebranded 810 Foothill to reflect the property address. Two primary buildings are on the property; the hospitality space with both interior bar seating and tables for guests along with a more private space upstairs. Weather permitting, some outdoor seating is available with great views of the vineyard to the east surrounding the property. A second building is used for storage including wines.
The crest for Matthew Wallace wines ties together family history with seven stars representing 7 generations of Hardin family living and working in Napa Valley, a bear to represent California history, the initials 'KY' to represent the immigration west from Kentucky (and this is also the longest continuously used cattle brand in Napa Valley) and an image of a martlet, a mythical bird without feet appearing on Matt's mothers family crest.
Reservations are preferred but if the tasting room is not busy, walk-ins are welcome. For more information, to join the allocation list or to schedule a visit at their tasting room in Calistoga, visit: www.matthewwallacewines.com and www.caterwaulwines.com