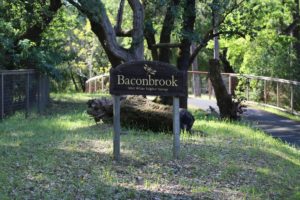 Match Vineyards are owned by Randy Sloan and Sasha Match. The winery is named in honor of Sasha. Randy was a Russian linguist for the US army for a number of years before eventually settling in the San Francisco Bay Area. While raising their young son in the Bay Area they started looking for a weekend home. They found a nice piece of property just north of St. Helena already planted to grapes. Randy thought it would be nice to use the grapes from the property to make home wine in his garage (he has always been a passionate consumer of fine wine) – 7 acres, 2 to 3 tons per acre. You can do the math and quickly see this volume is much greater than any home winemaker would want to deal with! This is where long time vintner, Cary Gott comes in. He is well-known in the Napa Valley having co-founded several wineries as well as served as head of Sterling Vineyards and Mumm Napa Valley. He runs a successful business providing Management consulting services for start-ups and other wineries. The timing was right, the fruit high quality and Cary stepped in to become their winemaker, releasing their first commercial vintage in 2002. Cary doesn't take on many new winemaking projects as he prefers to consult. He saw the opportunity of producing wine for Match vineyards as something special and has been their winemaker since day one.
Their focus is entirely on Cabernet Sauvignon from their two hillside vineyards. The 7-acre Butterdragon Hill Vineyard?is located just north of St. Helena in the western hills (stunning views by the way looking out over Napa Valley from the vineyard) and their home 3-acre vineyard Baconbrook which is located in the Spring Mountain Appellation just west of the town of St. Helena. They do not source grapes for any of their wine as all the fruit for their wines comes from these two vineyards. As a result of two totally different terroir and microclimates (despite the vineyards being fairly close to each other as the crow fly's) you would expect the wines to be different from each other and this is exactly the case.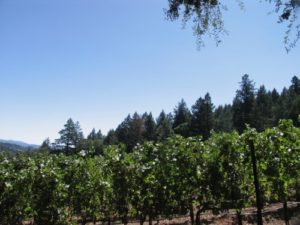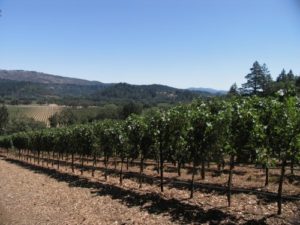 Yes, these vineyards are not your normal Napa named vineyards and there are stories behind each name! When their son was young he was playing near their pool watching all the dragonflies buzzing around when a lone butterfly flew nearby. Being at that inquisitive age he wondered out loud whether butterflies would mate with dragon flies. His parents cleverly answered if that were the case, you have a "butterdragon" – cute and possibly something you might easily forget – but not in this case. Little did he know that the answer to his creative question would one day be memorialized in a vineyard! Baconbrook is a bit more straight forward; it is the English translation of their son's German last name.
We started our tasting with several very young vintages, some taken directly from the barrel. In addition we tasted older vintages as well. This gave us a good indication of how the wine ages and common consistencies (and differences of course) between the vintages. The Butterdragon wines usually have a bit of Merlot blended in with the Cabernet Sauvignon. The 2005 Butterdragon opens up very nicely with some mineralities, hints of crushed rock and floral aromas. Yes, there is plenty of fruit in the bouquet as well! The entry on the palate is rounded and soft with lots of fruit up front followed by a nuance of smokiness from the oak with sweet tannins towards the finish. Compare this to their other vineyard – the 2005 Baconbrook (not yet released at the time of our tasting). This wine has both a bigger backbone and finish than the same vintage Butterdragon. But before we get too far ahead of ourselves, the nose is very fruit driven most noticeably with its blackberry aromas. A touch of oak and spice are represented on the finish; this wine will do well with some cellaring.
The 2003 Butterdragon Hill has been treated very well over time. This vineyard is typically a bit softer than the wine produced from their Baconbrook vineyard and age has even provided additional softness and balance. Despite the softness in the mouth this is still a very rich concentrated wine. Beautiful sweet fruit aromas grace the bouquet including black cherry and currant with notes of chocolate, additional cherry and nuances of smoky oak towards the finish. At the time of this review, their total production is fairly small at about 750 cases. They offer one release in Fall and one in Spring. As of press time you can find their wine locally at Meadowood, St. Helena Wine Merchants and at ACME or through their website. Visit: www.matchvineyards.com