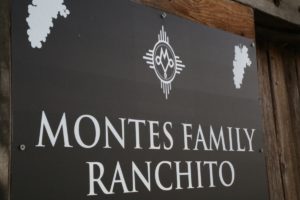 Maritas Vineyard is the realized dream of owner Bulmaro Montes and is the result of many years of working in Napa's wine industry. He came to the Napa Valley from Oaxaca, Mexico with his father in the 1960s when he was only 16 years of age. Bulmaro's father Manuel worked in the vineyards for nearly 50 years, and he taught Bulmaro valuable hands-on knowledge about vineyard management. A winery you may have heard of: Joseph Phelps was his training ground for 30+ years. He started in the late 1960s working in their vineyards and ultimately took responsibility at Phelps for all their major planting decisions. During those years, he was responsible for growing and helping to develop wines such as Insignia and Bakus (in the early days working with Phelps' winemaker Walter Schug). Bulmaro retired as Phelps' Vice President of Operations.
Over the years he's worked with some of Napa's best fruit and sub appellations. When he "retired" he decided he wanted to make a 100% varietal Cabernet Sauvignon from some of the best fruit he could find within the Napa Valley. He looked at some of the top areas he sourced fruit from in the past including the Rutherford Bench and Stags Leap District but vineyard property for sale in these areas was scarce, not to mention prohibitively expensive. That led him to another region, which had consistently produced top quality fruit but was "off the radar" until more recently – Coombsville.
Bulmaro worked not only with Coombsville fruit while he was at Joseph Phelps but also during his partnership at Merus with winemaker Mark Herold. We've talked with a number of Napa Valley wine growers over the years and invariably Coombsville is often one of the "sweet spots" mentioned for Cabernet Sauvignon. Oakville and other central Napa Valley regions get all the exposure however, the approval of AVA status for Coombsville in 2011 helped validate the quality of fruit this region produces.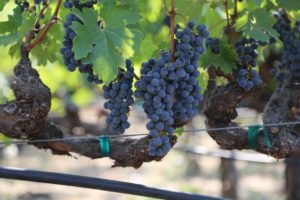 Coombsville is among the cooler parts of the valley and is a region strongly influenced by the moderate effects of the San Pablo Bay. During the summer fog often moves up and down this region like waves in the sand, albeit much slower. At night the fog moves in from the south and tends to cover the entire area but then usually burns off by mid to late morning. There can certainly be heat spikes in the southern part of the valley but on the whole, this is a fairly stable growing climate that tends to create long hang times with even ripening conditions.
We have tried a number of wines from this region; Coombsville produces wines that are balanced soft wines with good natural acidity.
Today Bulmaro's heart and soul is placed in managing each of the Cabernet Sauvignon vines that he planted in 2002. This 2.6-acre site is in the heart of Coombsville; as he says, "my touch is on each and every vine." The site is gently sloping with very shallow soils – only 2 to 3 feet in depth. Bulmaro is fully retired from his other vineyard management duties which allows him to fully concentrate on this vineyard. The vines sit on gently rolling slopes with shallow soils that drain very well.
Marita's Vineyard has Bulmaro's stamp of approval on everything they do – from the vineyard where he spends most of his time to the winemaking to the cellar aging.
Select Wines
Marita's Vineyard produces two wines – their top tier Marita's Vineyard and their second label, Soma. At the time of our initial review, the current release was their inaugural vintage from 2005. They typically make approximately 200 cases of each wine annually. Many wineries move their current releases out as fast as they can, but Marita's tends to give the wine extra time in the bottle for additional aging. Both wines are 100% varietal Cabernet Sauvignon.
The wines are named after their family – SOMA is a conjunction of Bulmaro's daughters, Sophia and Mara – and Maritas is named after Mara.
Both wines show very well with the additional aging. Balance and softness are hallmarks of this vineyard as well as Coombsville in general. The 2005 SOMA has an opulent nose showing both red fruit aromas as well as a trace of cigar. This wine has a beautiful palate of balanced, ripe red berry fruit. The entry is soft, and the tannins have integrated well – offering a pleasing velvety finish. Perhaps one might be surprised to discover the alcohol is at 14% and not something higher.
The 2005 Maritas Vineyard is as balanced as the SOMA however it is more intense in flavor and structure yet retains an elegant smoothness. This wine has excellent color; it is dark purple. Aromas of French vanilla, cigar and baking spices show on the bouquet. The entry and mid palate are like drinking liquid velvet – with rich deep flavors of juicy blackberry, dark chocolate and dark cherry. The finish has structure, but the tannins are in balance – with just a spray of spiciness that lingers for some time.
—
Because of the small production (usually around 200 cases of each wine) the wines are not yet distributed and are available exclusively online. Vineyard visits (no wine tastings) are for serious wine enthusiasts who truly want a "non-typical Napa" experience. Family friends of the Montes Family for over 25 years, Jordi and Pilar conduct the visits at their home overlooking Marita's Vineyard. Both are originally from Spain, are world travelers – of culinary note are Pilar's excellent tapas.
For more information or to join their mailing list, visit: www.maritasvineyard.com