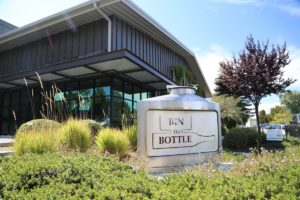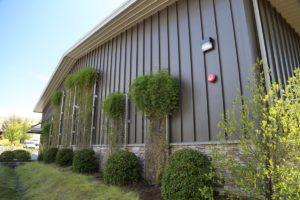 Marco DiGiulio Wines is run by well-known Napa winemaker Marco DiGiulio. His family immigrated to San Francisco from Italy. With family roots in Tuscany, living in the Italian community of North Beach, and parents who were restaurateurs, good food and wine were integral parts of their lives. Marco earned his degree in Fermentation Science from UC Davis and soon thereafter was working with Napa and Sonoma wineries. Stints at Buena Vista, Pine Ridge and Atlas Peak led to wine making at Pepi Winery. While here he was also put in charge of the esteemed Lokoya brand focusing on high end Cabernet Sauvignon. While here he established his reputation for making world class Napa Cabernet Sauvignon. Today he no longer is entirely employed by one winery, rather he is a consulting winemaker for a number of high end boutique producers in the Napa area.
He started his own label in 2001; as of press time he focuses on single vineyard high end mountain grown Napa Cabernet Sauvignon. Now considered a Napa wine making veteran, Marco is very knowledgeable about the nuances and different terroir locations throughout the Napa Valley. With his connections and knowledge about area vineyards he has been able to secure premium fruit from Mt. Veeder and also Diamond Mountain. His fruit sources remain fairly consistent as he has used the same Diamond Mountain vineyard every year since his initial production.
We caught up with Marco at Bin to Bottle, a high quality custom crush facility for a number of small Napa Vintners in South Napa. Marco is a partner in this project and makes his own wine here. As of press time he had just started his 25th harvest in the Napa Valley. Each of his two wines are produced in very small quantities – usually in the range of 200 to 300 cases. His approach to winemaking is fairly minimal, rather letting the vineyard and each vintage speak for itself. As he says, he wants to "taste" each vineyard. His wines are 100% varietal using indigenous yeasts and are unfined and unfiltered. We tried both of his 2004 vintages just before their official release – these are completely different wines both in aroma and flavor and are true representations of the particular vineyards.
Marco is a very humble winemaker and his philosophy transfers onto his wine bottles. Case in point is the quote he puts on all his wines, "The only true wisdom is in knowing you know nothing" ~ Socrates. How true, especially in the wine industry!
The 2004 Diamond Mountain Cabernet Sauvignon is sourced from a vineyard owned and managed by Norm Kiken, the owner of Reverie Winery. The vineyard grows on volcanic soils with a southern exposure and always ripens well. Besides taking a minimalist approach to the wine making, and despite his many successes
This wine is considerably softer than the Veeder Cabernet; it is approachable now even at a young age. There are some nice mineralities on the elegant nose as the wine opens up, with some terroir driven dustiness. Nuances of smoked oak and spices are interwoven throughout the palate with a core being a thread of delicious black fruit including dark cherry. This is a very well balanced wine with lively acidity and a rich flavor profile, yet at the same time has a delicate finish. Buy this wine to drink now and then buy some for later! Marco's barrel program uses 100% New French Oak and he hand chooses barrels from a variety of coopers to ensure balance and more subtle influences from the oak.
The 2004 Mt. Veeder Cabernet is a powerful massively structured dark inky wine. It sees extended maceration. Don't let the soft entry of fruit lead you astray. This is serious Veeder Cab. From the fruit forward entry to the large and incredibly long finish this wine has what big time Napa Cabernet drinkers seek out. Layered rich fruit (blackberry, blueberry) mingle with smoky spicy nuances. This wine has great structure, great acidity and great ageability. Because Marco's distribution is fairly limited, the best way to secure some of his wines is through his mailing list. He has select distribution in New York, Florida and several other states. You can find his wines locally at the Bounter Hunter in downtown Napa. Visit: www.marcowine.com