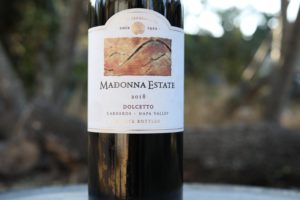 Madonna Estate is located in the Napa Los Carneros AVA directly next to the often busy Highway 12 (their parking lot is accessible via Old Sonoma Road). The winery is owned by the Bartolucci's, one of the oldest wine making families in Napa Valley. Andrea "Andy" Bartolucci first came to Napa Valley in 1913 from a small village along the Adriatic coast, in Italy's Emilia-Romagna near Rimini. During his early years in California, he worked as a brick mason on the original Palace of Fine Arts building in San Francisco for the Panama–Pacific International Exposition held in 1915. After moving to Napa Valley (St. Helena), he worked in some of the magnesium mines in the northern part of the valley.
In 1922 Andrea purchased 24-acres in Oakville (home to what is now Napa Wine Company). This was not an easy time to get into the wine business as it was in the early years of Prohibition. And to make matters more difficult, the winery they had purchased burned down two years after they acquired it. They persevered and made sacramental wine; in addition, they loaded grapes on rail cars bringing them to the San Francisco Bay area where they were sold to home winemakers – primarily to the Italian community that was living in North Beach (San Francisco). Making up to 200 gallons of home wine per household during Prohibition was legal.
After Prohibition ended, they immediately began making wine (1933 would have been their first vintage). And for a number of years, they also distilled wine – providing services for wineries such as Beaulieu Vineyard and Charles Krug Winery. Eventually Andrea's son, Louis took control of the winery and developed the Mont St. John label (appropriately named because of their geographic location in Oakville across from Mont St. John) and by 1947 Mont St. John Cellars was listed as the 12th largest California winery.
The family eventually sold their Oakville property in 1975 to Heublein (the company that already owned Inglenook which was a brand no longer associated with its original Rutherford property – and for a time the Inglenook wines were produced in the winery that today is Napa Wine Co.
Louis' son Andrea "Buck" Bartolucci became assistant winemaker to his father in 1967. Now in his 70s, and still the winemaker for Madonna Estate, he celebrated his 50th harvest of making wine in the Napa Valley in 2017. For him, the wine business has been an integral part of his entire life. He began working in the vineyards with his family from a young age.
After the Bartolucci's sold their original property in Oakville they made a rather interesting decision at the time to locate their vineyard efforts from the proven grounds up valley to what was mostly pasture land in Carneros at the time. Louis and Buck purchased 160 acres in Carneros off of Duhig Road. This land was not yet planted; today approximately 140 acres of this property are planted to a diversity of varieties and clones. Their first release of modern-day Madonna Estate was a 1979 Pinot Noir.
Their primary vineyard has a bird's eye view of the San Pablo Bay and is arguably one of the cooler sites in Carneros due to its proximity to the water. It is located across from what is now Calmére Estate Winery – on the eastern side of Duhig Road. Often in the summer, fog blankets this part of Napa in the mornings and clears up by mid-day. On a clear day one can see the San Francisco skyline from the vineyard.
Two varieties that Carneros is known for are Chardonnay and Pinot Noir and their plantings of these form a large part of the vineyard. However, they also grow a number of other varieties – some not commonly found in Napa Valley such as Gewürztraminer, Muscat Canelli, Pinot Grigio and the very obscure (for Napa Valley), Dolcetto. And remarkably they also grow Cabernet Sauvignon – produced in a style that is decidedly different than up valley wines made from this same variety. Their diversity in the vineyard allows them to make a diversity of wines. This vineyard supplies nearly all the grapes for their wines (the exception being Cabernet Sauvignon from St. Helena and a Barbera from the Sierra Nevada foothills (near the town of Lincoln – northeast of Sacramento).
The Bartolucci's have farmed organically since their early days in Napa Valley (no herbicides and no pesticides). They continue to do so and are certified CCOF. Their official CCOF organic certification dates from 1991 making them among the oldest CCOF certified vineyards in the Napa area. Other than watering young vines while they become established, all their vineyards are dry farmed. And unlike the majority of the vineyards in Napa Valley that are farmed by vineyard management companies, their vines are all farmed in house (Buck oversees the management of the vineyard). Over the years they have sold grapes to a number of premium wineries including Acacia and Robert Mondavi Winery.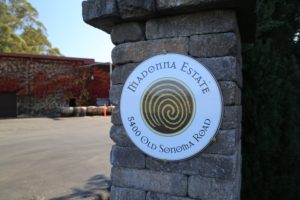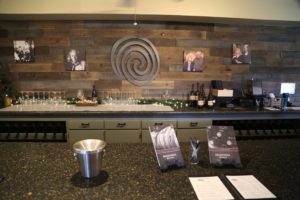 After several years of establishing their new vineyard they began construction on the winery in 1977 for their Mont St. John wines (today Madonna Estate) on 4.5 acres previously part of a cattle ranch. Their first Pinot Noir vintage from this vineyard was from 1979. The tasting room opened in 1981. A tiny vineyard surrounds part of the winery; it was planted to Muscat Canelli for many years and was replanted to Dolcetto in Spring 2018. Notice the arches at the winery; these are in tribute to Buck's grandfather Andrea who always enjoyed seeing arches in buildings. And in an echo of history, visitors who drive by Napa Wine Co in Oakville will still see arches in the design of their tasting room.
Today their current production is around 10,000 cases per year with nearly all sold direct to visitors coming to the winery and their wine clubs. For the price to quality ratio, Madonna Estate produces some of Napa Valley's better value wines. They have minimal distribution with just a small amount of their Chardonnay going to the Los Angeles market.
Select Wines
The 2015 Madonna Estate Chardonnay shows bright aromatics leading to a clean palate that is well balanced between weight and acidity. Barrel fermented. Shows notes of pear, red apple, mandarin and other mineralities. A noticeable roundness and softness – almost a little briny in texture. Drinks very well by itself – it is easy to keep drinking this wine!
Dolcetto is commonly grown in the Piedemont region of Italy and only a handful of Napa producers make wine from this variety. The size of the grapes are fairly large (compared to say a grape of Cabernet Sauvignon) and the vines tend to produce a lot of fruit; they thin back a significant amount of fruit throughout the growing season. Meaning in Italian, 'little sweet one' it is anything but as the wine they produce has no residual sugar.
The 2018 Madonna Estate Dolcetto is medium to dark ruby in color; the bouquet is savory and offers aromas of darker spices including lightly crushed peppercorn, dried herbs, old cedar chest, leather and red cherry. As the wine fully evolves and opens in the glass it will reveal some lighter notes of mocha and espresso. The palate is bright and driven by mouthwatering acid along with higher toned fruit flavors of tart red cherry, cranberry and red currant. This wine is light to medium bodied with present tannins offering a light and dusty grip on the finish. It also lingers with a hint of dried tobacco leaf. But its vibrancy of acidity on the finish is what lasts the longest. This would pair well with a tomato-based pizza, pasta and perhaps, grilled duck.
The 2014 Madonna Estate Dolcetto shows bright aromatics with aromas of red cherry. This bottling is light on the body but showcases a richness of flavor, primarily of cranberry and red plum. The wine finishes clean with a very noticeable brightness. The tannins are evident but are not grippy; they are very well balanced and quite approachable in their youth.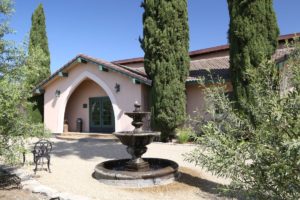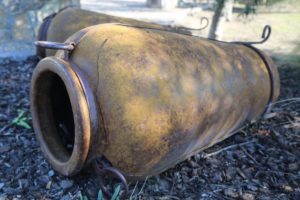 Their Cabernet Sauvignon is probably grown in one of the more cooler sites in the valley for this variety. The 2012 Madonna Estate Cabernet Sauvignon shows notes of olive and jalapeno on the bouquet; it is not green as one might expect of a cooler site but rather has some interesting nuances on the bouquet that one doesn't always find in higher alcohol and 'riper' wines of this variety. Very approachable across the palate, the wine is soft on the entry with notes of cranberry, rhubarb and hints of white pepper on the finish. Shows fine grained tannins; this is a good food wine with an excellent combination of both acidity and flavor. The first Cabernet Sauvignon we tried during our early visits to the winery was a 2002 vintage. From our notes, we show this wine was only 13.1% – still, the 2012 vintage is under 14%, well below most of the wines from this variety grown up valley.
The 2012 Madonna Estate Reserve Cabernet Sauvignon shows a sweetness on the bouquet including dessert spices and brown sugar, a hint of chocolate and blueberry. The mouth feel is pleasing, showing flavors of mostly red fruit including red cherry and raspberry. The finish is long but not overpowering from the tannins. Rather they are finer grained and are complemented with a hint of vanilla from the oak barrel aging.
Madonna Estate has also developed a following for their dessert wines. At the time of our most recent update to this review they produce three wines in this style including a pinkish bottling of Pinot Noir they call Rosetto, a Gewürztraminer and a Muscat Canelli. The 2016 Estate Gewürztraminer will pair well with spicy foods; we recommend a Thai style spicy curry. Slightly sweet smelling on the bouquet it shows aromas of pear and citrus. Off dry on the palate, it is not annoyingly sweet; light and fairly easy to drink, it shows notes of pear and red apple and lingers with a very clean finish.
—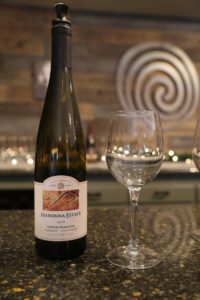 Many wine making families have trouble passing on the business to younger generations; fortunately the Bartolucci's have been able to avoid some of the common generational pitfalls. Buck's two daughters Brette and Taylor are actively involved in the operations helping run the wine clubs. Four alcoves are located in the Reserve Room, each of which contains photos from the 4 generations who have run Madonna since its inception. And with Brette and Taylor's children, the 5th generation is waiting in the wings.
The winery is often visited by tour groups in vans or buses (usually originating in San Francisco or other cities in the Bay Area) so the tasting room can fill up quickly and then empty just as fast. It all depends on timing in regard to arriving buses as to how crowded a visit will be. A small gift shop surrounds the exterior of the tasting room and contains a selection of wine related gifts and souvenirs. If the primary tasting room is busy a reserve room on site offers a more private tasting experience (with tables).
Picnic tables are available for winery customers outside in a small grassy area. For more information and to join one of their wine clubs, visit: www.madonnaestate.com
Hospitality + Grounds

Wine Cellar

100th Anniversary Party, August 27, 2022

Duhig Road Vineyard
Photos coming soon!