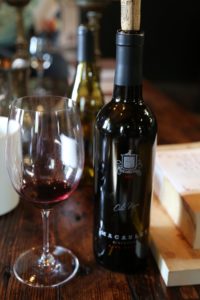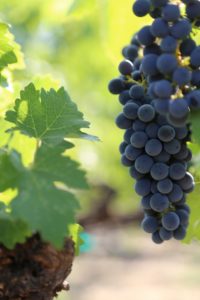 Macauley Vineyard was originally founded by Ann Macauley in 1984. After graduating from college Ann was thinking of either building a business centered around dairy products or wine and she chose the latter. The first vintage was a late harvest Sautern style Sauvignon Blanc produced by well known Napa winemaker Ric Forman (who suggested at the time that Ann produce a Sauternes-style dessert wine due to the specific somewhat shaded site combined with the fact they were growing Sauvignon Blanc and not a red variety). The original vineyard was just north of St. Helena near the old Grist Bale Mill; today the property is owned by David and Susan Sabina of Sabina Vineyards (and a small winery is also located on site).
Winemaker Tony Soter was hired in 1986 but then tragically Ann passed away a few years later in a car accident while that year's current vintage was still in barrel. Enter Jeff Sowells who was helping make wine for Ann at the time. He always wanted to make a late harvest Sautern-style wine and ended up purchasing the wine that was in barrel for his own label – with his first vintage (Topaz) containing a tribute to Ann on the label. Many years later, Mac (Ann's son) would hook up with Jeff after the former owners of Groezinger's wine shop in Yountville recognized his last name and introduced the two vintners to each other.
Mac moved to the Napa Valley when he was a child and spent part of his childhood among the vineyards and growing up in the wine industry. A series of events would help lead Mac into the wine industry and revive his mother's label. During his teenage years he was in France and had an opportunity to taste a rare vertical tasting of wine at the famed first growth Bordeaux house, Château Lafite Rothschild. It was during this tasting that Mac realized for the first time just how special certain types of wines can be. Tasting wines dating back to 1961 from one of France's premier wineries certainly doesn't hurt in this regard! This tasting helped get him hooked on wine.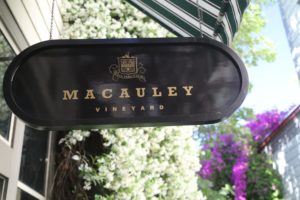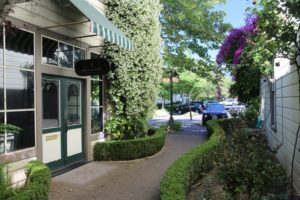 Fast forward a number of years to when Mac was attending college in Colorado. Just by random chance he happened to stumble into the daughter of one of Napa's notable winemakers Robert Pecota (Mac's mother actually used their winery during the early years) and it was here that he reconnected with a number of his childhood friends from when he was living in Napa, a number of whom were actually working in the wine industry.
He jumped at the opportunity to move back to the Napa Valley in 2000. It didn't take long to enter the world of wine making and for the "Napa allure" to kick in. He worked a harvest at a well-known Napa winery and took classes at UC Davis and at the local college; as Mac says, he also "asked a lot of questions". His long time friend and well-regarded Napa winemaker, Kirk Venge was hired. The first commercial vintage released was in 2001 and Kirk as been the winemaker since day 1. Their focus is on premium Napa Valley Cabernet Sauvignon and Zinfandel.
As of the time of this review they produce two Napa Cabernet Sauvignons, a vineyard designate from the famed To Kalon vineyard (the several vintages we have tried have been well layered very age-worthy wines) as well as their Napa Cabernet Sauvignon sourced from premium vineyards in the valley. Vineyard control is essential to Macauley's wines. Before they even choose a vineyard it must meet their highest quality criteria. They walk the vineyard, sample the soils and provide input on trellising and canopy management. They always try to enter long term contracts with specific vineyards, thus ensuring the consistency of fruit from year to year.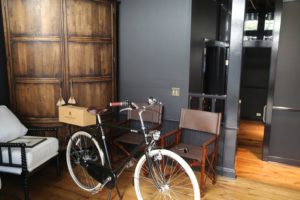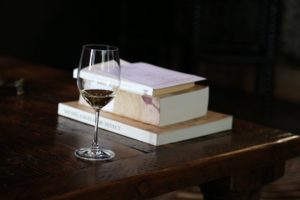 When a winery conducts their harvest at another winery because they do not actually own a winery, they typically use the wine making equipment already available to them. Despite not actually owning a physical winery Macauley has several times ordered custom tanks to be used for their wines only. All vineyard lots are fermented separately and then combined only when the final blendings take place. Indigenous yeasts are used when possible during the fermentations and the wines are bottled unfined and unfiltered.
Select Wines
The 2005 Macauley Vineyard Zinfandel comes from several Napa Vineyards and is blended with 16% Petite Sirah. The nose is elegant. We typically reserve words such as delicious for the palate, but in this case this word is very appropriate for the bouquet. Wisps of vanilla, white chocolate and pepper spice complement cherry aromas. The palate is all about the fruit – it is rich and layered with flavors of ripe juicy blackberry and dark cherry. The initial entry of fruit is soft and remains smooth throughout with structured tannins on the finish.
Today their Zinfandel is sourced from old head pruned and dry farmed vines growing in Calistoga (vines planted in 1904). This wine is called Old Vines and is very reasonably priced. The 2014 Macauley Vineyard Zinfandel is brickish dark red in the glass; it shows notes of white and black pepper spice on the bouquet, a sweetness of fruit complemented by a toasted cedar component. On the palate, flavors of blackberry is the dominating fruit flavor. This is a very balanced wine with a pleasing texture (shows bright acidity, especially on the finish).
The 2004 Macauley Vineyard Napa Valley Cabernet Sauvignon is sourced from two premium vineyards, the Star (managed by David Abreu who is one of California's premier vineyard consultants) and the Kelham Vineyard. The nose is a chocolate mousse mixed with aromas of cherry – beautiful! The layered aromas lead to layered flavors including blackberry, black currant and licorice. The mouth feel is soft and rounded yet rich with fruit. Smokiness and a touch of spice grace the very long finish. This is an approachable wine now but has good acidity and structure to age well.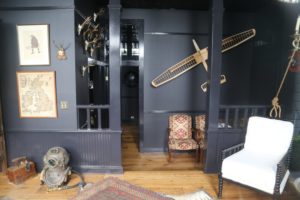 In a fitting tribute to Mac's mother, winemaker Jeff Sowells has made two extremely limited production late harvest Botrisized wines – the first was in 2007 and again in 2014. In 2014 they produced one barrel of a Late Harvest Sauvigon Blanc -sourced from a vineyard from neighboring Knights Valley to the north, picked in December. In the style of Jeff's wines, the 2014 Macauley Vineyard late-harvest Sauvignon Blanc is superbly balanced between fruit and acidity – meant to age, however it is hard to be patient with this wine as it is certainly ready to drink now.
—
NOTE: In late 2018 MaCauley was working on moving into a small tasting room in the alley next to Hotel St. Helena in downtown St. Helena. By mid 2019 the tasting room is now open by appointment only. While not directly on Main Street, this tasting room is just off of Main Street. They host small groups for private and extremely personalized tastings.
Macauley does not produce a lot of wine; typically each vintage is no more than several hundred cases. You can find their wine locally at the St. Helena Wine Center in St. Helena. You may also join their quickly growing mailing list for the latest updates and chances to purchase new releases. Visit: www.macauleyvineyard.com
Winemaking

Previous Tasting Space (burned completely to the ground in the Glass Fire of 2020)