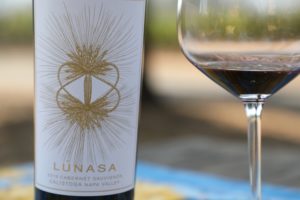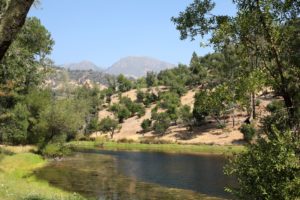 Lúnasa Wines. Proprietors of Lúnasa Wines, Jordan and Ciji Jeffries purchased twenty acres north of Calistoga in 2017. In honor of Dr. Marvin Poston who originally planted grapes on the property they kept the name Poston Crest Vineyard. The property is planted to approximately 10 acres organized into 4 distinctive blocks. Poston Crest Vineyard was named by Dr. Marvin Poston an optometrist who owned practices in Oakland (1761 Broadway) and Danville for 40 years before retiring to this part of Napa Valley with his wife Arelene in 1982. They planted the first grapes on the property in the 1980s, 8.5 acres of Cabernet Sauvignon. The crest in the vineyard name is in homage to Falcon's Crest, one of Dr. Poston's favorite shows which was filmed in part at Spring Mountain Vineyard and Stags' Leap Winery.
Dr. Poston graduated from the UC Berkeley School of Ophthalmology in 1939 (he was the first African American to do so). His contributions to the field of optometry were significant; he was responsible for creating the vision insurance program, today referred to as Vision Service Plan, served on the State Board of Optometry during the 1960s, in 1972 was named the Optometrist of the Year by the American Optometric Association and was also a member of the Berkeley Optometry Hall of Fame.
Following Dr. Poston's death in 2002 the property remained under the Poston family ownership. Their daughter Marlene Bell, who along with her husband Bob own Bell Ranch, a walnut orchard in Winters, CA sold the property to Ciji and Jordan in 2017. The Tubbs Fire started the night of October 8th that same year, ultimately burning all the way to Santa Rosa, following a similar path of the Hanley Fire in 1964. This fire destroyed nearly 6,000 structures in that city. Ciji was the first to call this fire in to the fire department; the operator thought she was calling about a number of other fires that had already started burning that evening due to high winds and higher than normal temperatures. Dr. Poston experienced the devastating Oakland Hills Fire of 1991 and had built a fire-resistant cinder block house on the Calistoga property. It survived.
Ciji became hooked on wine while living with an uncle who had amassed an impressive wine collection. She remembers drinking a bottling from his cellar from Châteauneuf-du-Pape and realizing, "this is far superior to the wine I consumed while in college on a students' budget". She recalls one of her first trips to Napa Valley was a so called graduation gift for her sister who had finished her studies at Stanford University. But in reality, as she admits, it was also an excuse for her to explore Napa Valley. After moving to Northern California from New York she began to frequent Napa Valley more often and spent part of one harvest assisting winemaker Abe Schoener at Scholium Project in Suisun Valley. She told us she didn't realize how fast she would became smitten with Napa Valley, its people and wine culture.
While they use part of their vineyard for their Lúnasa Cabernet Sauvignon, they sell grapes to other wineries. Jordan is Lúnasa's winemaker. He grew up on his family owned but now closed RiverRidge Golf & Event Center course in Eugene, Oregon. When looking at career choices he wanted something that combined his love of science and the outdoors. His choices came down to beer and wine. He chose wine and ultimately graduated from UC Davis with a B.S. in Viticulture & Enology. He has extensive winemaking experience in Napa Valley including at Duckhorn Vineyards, Tamber Bey, Davis Estates, Brasswood Cellars and Lewis Cellars. Through some of these positions, he worked with some of Napa Valley's top consulting winemakers.
The wine is made at a nearby Calistoga winery. They produced wine in 2017 having picked just before the start of the Tubbs Fire but during the fires they were unable to access the winery for some time and decided not to bottle any wine this year. The first vintage of Lúnasa was in 2018; they did produce a 2020 vintage, harvesting before the Glass Fire.
Select Wines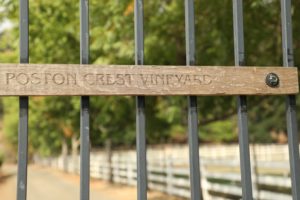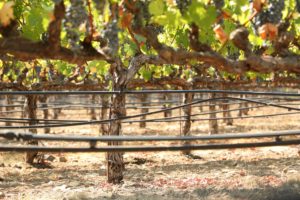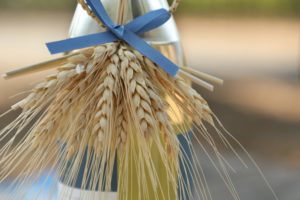 In 2021 Lúnasa began working with Katie's Corner Vineyard near Windsor in the Russian River Valley in neighboring Sonoma County. Previously they were purchasing Viognier from a vineyard in the Sierra Foothills but a wildfire destroyed and damaged much of that property and the Viognier needed to be replanted. Their goal every year with this wine in particular is to try and highlight its varietal characteristics, emphasizing its inherent brightness. It is fermented with two different strains of yeast, one in stainless steel and the other in neutral French oak barrels. During its aging the lees are stirred weekly.
The 2022 Lúnasa Viognier is medium straw color in the glass; the aromatics are attractive, well-layered and are not shy. They offer sweetly fruited and floral scents including of honeycomb, honeysuckle, star jasmine, ripe mango, yellow peach and caramel. The palate mirrors to some extent the bouquet and reveals flavors of pineapple, pear, apple, peach and apricot. This is a highly textural white wine with a feel that is almost waxy and certainly creamy. A bright thread of acidity runs the length of the palate; the richly flavored finish continues to persist for some time. This is a beautiful bottling that will have some years ahead, especially if you enjoy cellaring age worthy white wines like we do.
In deciding what type of Cabernet Sauvignon they wanted to produce they identified several important items. One, craft a wine where price point is not an immediate barrier to purchasing a bottle and present a wine that is approachable in its youth so that one doesn't have to age it for years before enjoying. Their efforts have been successful.
The 2019 Lúnasa Poston Crest Vineyard Cabernet Sauvignon Napa Valley is 100% varietal. This wine was aged in both neutral and new French oak barrels for 24-26 months. Both Jordan and Ciji found that the wine benefited from a little extra oak aging. This wine is deep ruby in color; the bouquet immediately smells pleasant and reflects the purity of fruit rather than any overt oak characteristics. And we appreciate that. It offers scents of black raspberry, red cherry, blueberry and a note of blood orange as the wine continues to evolve. There is also a thread of some baking spice notes and a tobacco spice. The palate is primarily red fruited including flavors of cherry and plum. There are no intimidating tannins here – rather they are lightly grained and are part of this wine's overall seamless character. The finish lingers with both fruit and a note of darker baking spices.
—
The attractive label is an image of a Double Heart – Farmer's Knot used to celebrate Lúnasa, an annual harvest festival held in Ireland and Scotland every August with its roots dating back to the 15th century. Ciji's family is from Swinford, a small town in northern Ireland. During a trip to visit relatives there she first discovered the Farmer's Knot. These harvest knots are made from wheat; farmers would leave them with their spouses at the beginning of harvest as a sign of their love and that they would return once their duties in the fields were completed. In Celtic, Lúnasa means August. This symbol also ties into winemaking with winemakers' increased time commitments in the cellar in the northern hemisphere generally occurring during the months of August through October.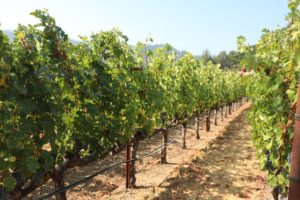 Ciji brought back a farmer's knot and provided it to several artists who created two distinctive but similar images for both their Viognier and Cabernet Sauvignon. Ciji hired a California based but originally from Ireland artist to produce custom created farmer's knots from wheat. And these are provided as a gift with new wine club memberships.
Total production to date is approximately only 250 cases a year, about 100 cases of the Viogner and 150 cases of their estate Cabernet Sauvignon. Since production is limited, so is their distribution. Locally the wines can sometimes be found at select locations in Calistoga including Lovina Restaurant, Calistoga Wine Stop, Calistoga Depot and further south in Napa Valley, the restaurant at Brasswood and the Oakville Wine Merchant. Gary's Wine which closed their retail outlet in St. Helena in mid 2023 may also carry select vintages through their online store. Plans call for additional distribution in parts of Southern California. For more information, to join the mailing list or wine club and to purchase wine, please visit: www.lunasawines.com