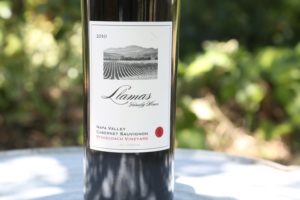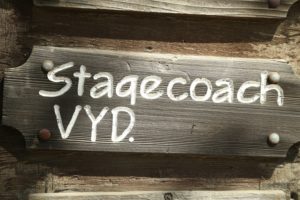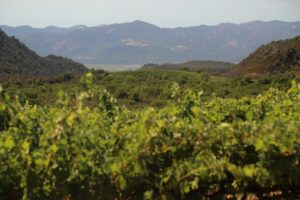 Llamas Family Wines is a partnership between winemaker Alejandro (Alex) Llamas and his Aunt and Uncle, Lola and Oscar Llamas. Their first vintage was from 2009, a small production of Syrah. The family is passionate about wine and vineyards, but it was not wine that we initially spoke about when we first met. Rather it was farming and culture and the history of how their family came to Napa Valley.
The Llamas family is from a small town near Lake Chapala; the closest large city is Guadalajara in the state of Jalisco, Mexico. Alex's grandfather Jesus Llamas operated a family farm raising a variety of crops as well as animals. He first started coming to the United States in the early 1960's following the agricultural seasons – starting with picking table grapes in the Coachella Valley and moving north until eventually reaching Oregon where he and his family would pick cherries. Then they would retrace their route slightly by finishing the season picking olives in Corning, California before returning to Mexico.
The Llamas family would do this type of work every year driving up to California from Guadalajara (often taking 4 days to make this drive) – brothers, sisters, aunts, uncles and cousins. The family became known for their strong work ethic and finding jobs was never a problem. Part of their work took them to the Napa Valley for 6 weeks every year during harvest. The work was not easy but always involved the entire family. Usually, their employer would provide their housing but sometimes they would end up sleeping and living out of their vehicles.
Oscar, who was born in Guadalajara remembers long days working in the fields or orchards but always circles back to the strength of their family bonds. The men and women would share the cooking and cleaning duties – he nostalgically remembers preparing fresh tortillas nightly. And Alex's memories of this work are from his childhood when older family members would call, he and his brother, Los Barberos – translated into English as The Barbers. At their age they were too short to handle the heavy 14–21-foot ladders or climb higher in the trees, so they were always reaching for the low hanging fruit. The family even fashioned plastic milk jugs which they wore around their necks and were used for harvesting any low hanging fruit.
Looking for new opportunities Oscar settled in the Napa Valley in the early 1990s and went to school to learn about collision repair. He opened Valley Auto Body in the city of Napa in 1992 and has built this into a successful business. Lola was born and raised in the Napa Valley – has been a paralegal since 1996 and became interested in wine much later in life. More recently she graduated from the Executive Wine MBA program at Sonoma State recalling one of the highlights of the program was an international wine-focused trip to both France and South Africa.
Before becoming a winemaker, Alex worked at The French Laundry and Per Se restaurants and it was at these well-regarded culinary meccas where he was exposed to fine wine and discovered a passion for wine. And he learned that his palate tended to gravitate towards more old-world wines, especially those from parts of Italy. Alex also worked at Jarvis and Luna Vineyards in Napa Valley.
And in a story that can be fully appreciated by serious wine enthusiasts, Alex and his wife Michelle were engaged at Domaine de la Romanée-Conti in Burgundy, one of the world's holy grails of wine making.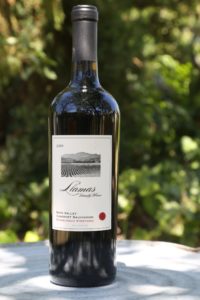 The outline of a scorpion is on the label of every wine. This was Oscar's father's cattle brand at his ranch in Mexico. Interestingly enough, the Smithsonian reached out to Alex and Oscar wanting to interview them in regard to their family's history and the Mexican American contributions to agriculture and the wine industry. Alex and Oscar ultimately donated his original cattle brand to the Smithsonian so it could be a part of an agricultural exhibit.
And a photo of Stagecoach Vineyards is on their label – now one of Napa's most prominent vineyard sites that their family helped developed and still oversee. Alex and Oscar went up to Stagecoach one morning and took several hundred photos – ultimately choosing one image.
While the Llamas family does not own vineyard land in the Napa Valley their wines are made only from vineyards their family directly farms.
Alex is the primary winemaker. He compares a winemaker to a quarterback – someone who oversees the process but in reality, has a lot of help ranging from those in the vineyards to those in the cellar. He considers winemaker Matt Taylor one of his mentors (Matt previously worked at Araujo Estate – now the Eisele Vineyard) and was involved in producing the early Llamas Family wines. Alex has been their full-time winemaker since 2013; he makes all the wine making decisions while Oscar is always involved during the blending sessions.
All their wines go through primary fermentation using non inoculated yeasts (indigenous yeast).
Alex compares wine to a time capsule – capturing a specific moment in time when one opens a bottle. To him, the most meaningful wines on the planet tell a unique story regardless of the price. From the vineyards to the vintner.
The Llamas Family sources fruit from the 300-acre Buhman Ranch, located about a mile north of Boon Fly Cafe on the Napa side of the Carneros District. The Buhman family has a 130+ year history of managing the site including ranching; John Jacob Buhman planted grapes here in the 1880s. Fruit goes to a number of producers including Artesa, Mumm, Joel Gott and for the Prisoner wine. As an interesting side note, the Buhman family initially sold land to the Truchard family (now prominent Carneros grape growers). And in addition to about 38 acres of vineyards, much of the property is still used for ranching cattle and even housing some Mustang horses (originally wild from Nevada).
Select Wines
The 2014 Llamas Family Buhman Ranch Chardonnay is straw yellow in the glass – it shows very pretty aromatics with notes of orange blossom and stone fruits including nectarine and as it breathes more hints of lime. What is immediately captivating about this wine is the texture – creamy and supple across the palate, it simply feels good in the mouth. Shows bright fruit, mineralities, cut grass and flavors of peach. Clean finish. Has a mouth feel one would associate with a Chardonnay but a flavor profile that one perhaps might mistake for a Sauvignon Blanc if tasting this wine blind.
The 2016 Napa Valley Chardonnay (like previous vintages, was also sourced from Buhman Ranch) and was fermented and aged in primarily stainless-steel vessels along with one neutral oak barrel. Offers aromatics of dried straw, honeysuckle, citrus blossom and a mineral note on the bouquet. Rounded by not heavy or viscous – the wines texture is certainly one of its several appealing characteristics. Showcases bright fruit including apple, and a lemon lime note on the palate. A richness of fruit continues to linger on the finish. A very balanced offering.
The Llamas Family Cabernet Sauvignon wines, while stylistically similar are very different from each other due to their reflective vintages. Their Cabernet Sauvignon sourced from the Stagecoach Vineyard is a throwback if you will, to wines that were being produced from the Napa Valley 30+ years ago. Built with an old-world perspective these wines are very food friendly.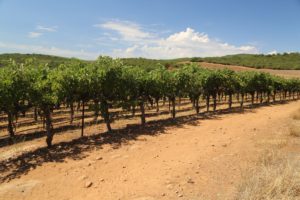 The 2010 Llamas Family Stagecoach Cabernet Sauvignon is deep ruby in the glass; it shows a smoky elegance on the bouquet including of pipe tobacco along with jalapeno pepper, red cherry and dusty nuances. We tasted this wine twice – once about 6 years post vintage date and again 13 years post vintage date. The bouquet has evolved to show additional aromatics since our first tasting including of old leather, mushroom, dark chocolate, ripe blackberry, boysenberry and dark plum. 13 years post vintage the fruit is still highly expressive. It continues to drink younger than its vintage date. Anchored by mouthwatering acidity. Superbly balanced on the palate, it sports flavors of of red currant and cherry with a lingering red-fruited tartness. It offers highly polished tannins with a light grainy textured grip anchoring a bright and mouthwatering finish. This highly flavorful bottling is without the heavy grip of tannins we have come to associate with Napa Valley grown Cabernet Sauvignon from hillside vineyards. This is a wine that still has many years ahead of it. Throw this in a blind tasting and cause people to be humbled by their guesses in regard to vintage and location.
The 2013 Llamas Family Stagecoach Cabernet Sauvignon is a noticeably different wine then the 2010 vintage. A well-layered bouquet reveals darker fruit aromatics including blackberry and plum. As the wine breathes shows hints of dark chocolate, dust, along with various baking spices. Offers excellent balance. And for a big vintage from powerful hillside fruit – the wine is remarkably approachable in its youth. Red and darker fruit, hints of mocha and subtle notes of toasted oak and tobacco linger on the lengthy finish. The finish shows grainy but not gritty tannins.
The 2014 Llamas Family Stagecoach Cabernet Sauvignon is somewhat savory on the bouquet – Alex compares the aromas to a grape pickers' glove, sweaty, earthy, and dusty – the bouquet shows all this, but more including an appealing sweetness of fruit including blackberry. Very approachable on the palate – offers bright and lively fruit. Very good acidity. Earthy tannins are slightly grippy on the finish but not harsh.
The 2015 Llamas Family Stagecoach Cabernet Sauvignon offers an elegant bouquet with sweet licorice, dust, dried herbs, tobacco leaf and hints of cedar. Shows more fruit as the wine continues to open and hints of baking spices. Just like the previous vintage, this wine is very well balanced from start to finish. Mouthwatering acidity. Lingers with dry, earthy tannins, grainy in their textural feel but not course and are well integrated into the finish.
Every so often on our wine journey throughout the Napa Valley, we are rewarded and pleasantly surprised by an extremely limited completely under the radar wine. The 2014 Llamas Family Reserva is one of these; in exceptional years they produce a coveted reserve wine based on a barrel selection.
The 2014 Llamas Family Reserva Cabernet Sauvignon was created from a two-barrel selection which when blended together produced a wine of superior character – a sublime wine as Alex calls it. Only 48 cases were produced and bottled. They have no plans to produce this wine every year – it is only created during special vintages and to date has only been produced this one time.
We would place this wine against some of the top Cabernet Sauvignon wines in the Napa Valley in a blind tasting – and would place bets that it would stand up quite well against some of these well-established superstars.
The 2014 Llamas Family Reserva is dark ruby in the glass with some purplish tinges on the rim. Offers a captivating depth of aroma including blackberry, dark plum and hints of dust and chocolate. Somewhat savory yet also elegant. Shows a density across the palate of both fruit and structure along with notes of dried herbs, tobacco leaf and darker spices. Lingers with dusty/earthy tannins and a long-lasting textural grip matching the richness of the flavors. This wine has both simultaneous power and finesse – a rare gem, highly worth seeking out.
And in 2021 Miriam partnered with fellow vintner Lola Llamas to produce a sparkling wine from the Napa Valley bottled under the brand Las del Vino and called the Las Amigas Cuvee, sparkling wine.
—
Hollow Horn Farm, Colorado
And in an exciting project for Alex and his wife Michelle, in 2018 they purchased 22 acres (Hollow Horn Farm) nearly on top of the Rogers Mesa at about 5,700 feet in Colorado near the tiny community of Hotchkiss. They chose this name from all the horns left on their property from previous ranching activities They are slowly developing this site – having built a home, raising a variety of animals and select crops.
Eventually the plan is to plant a small vineyard – perhaps about 4 acres of grapes – initially selling the fruit and then possibly producing their own wines. Their property is in the already established West Elks AVA which includes about 12 physical wineries. This is one of the country's highest elevation AVAs with vineyards up to nearly 6,500 feet.
Alex and Michelle welcome guests to their property taking reservations through the camping website, HipCamp (two sites on their property are available for either cars, vans, campers or RVS). A stay here (from personal experience) is a quiet and relaxing one with great views of the nearby mountains. Alex and Michelle (her family is from nearby Montrose) are very gracious and personable hosts.
Their property is in an agricultural part of the state with a number of nearby orchards including several farmstands and at least one u-pick business. They are within an easy drive of some of Colorado's most picturesque scenery including the nearby Black Canyon (highly recommended) and the unmarked (and thank goodness, the somewhat challenging to find Eagle Rock Shelter), the oldest known archaeological site in Colorado – dating back some nearly 13,000 years – containing ancient, faded petroglyphs. The walk from the parking lot to the rock shelter is a short one – visitors can also continue hiking down to the cold fast flowing Gunnison River.
Also, extremely highly recommended, albeit a bit further of a drive from their property is the Million Dollar Highway – one of the most impressive drives in all of the USA; the most scenic vistas and terrain are from approximately Ouray to Durango on Highway 550 through the San Juan National Forest.
Black Canyon of the Gunnison National Park

Eagle Rock Shelter

Select wines and vintages are available for purchase by the bottle at the Oakville Grocery (they can then be enjoyed outside on the surrounding tables). Total production is only around 500 cases per year. For more information, to purchase wine and or to join their mailing list, visit: www.llamasfamilywines.com
Stagecoach Vineyard