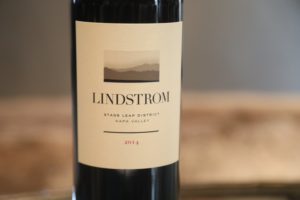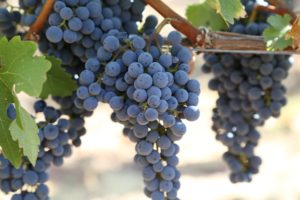 Lindstrom Wines focuses on two wines each year, an estate Cabernet Sauvignon and a Pinot Noir from the Russian River appellation in neighboring Sonoma County. Both wines are produced in extremely small quantities. The winery was founded by Greg and Carol Lindstrom.
Greg is a California native who graduated from the University of California, Los Angeles. He majored in economics with a focus on law and economics. Mostly associated with Southern California law, he spent 30 years of his career with the firm Latham & Watkins, eventually as partner. He also worked for The Irvine Company, as General Counsel for several years. Highly accomplished in his career, he also was awarded "Best Lawyers in America" distinction for 10 years in a row.
As Greg likes to say, "he became a lawyer to become a vintner" – that is not an uncommon story in the valley; we've talked to a number of vintners who also practice law and or built-up careers in law before making wine commercially.
Prior to he and Carol purchasing their property in the Stags Leap District, Greg visited Napa a number of times and had long been a passionate wine consumer prior to securing a week trip to Napa Valley courtesy of a winning bid at the Sun Valley Wine Auction in 1995. During this trip he combined another one of his interests – real estate and began looking for property in the valley. He soon found an undeveloped piece of land and had the vision to see its vineyard potential; the property is located in the heart of the Stags Leap Appellation.
Their total property comprises twenty acres of which four are planted to Cabernet Sauvignon. This had to have been one of the more challenging and interesting vineyard sites to develop in all of Napa Valley. A small (several acre) hillside vineyard in either the Mayacamas or Vaca mountain ranges would often involve one or two directional facing slopes. Not so here.
The vineyard is located on a prominent very narrow ridgeline that rises near the valley floor and the vines are planted on both the steep sides and on top of this ridge. Flat land does not exist in this vineyard. Despite being only four acres there are a surprising number of exposures and microclimates and remarkably the 4 acres are organized into 11 separate smaller blocks. This gem of a property has allowed the Lindstroms to plant grapes that have exposure in all directions. With all this variety in terroir, a number of site-specific clones (337, 4, 7 and 6) and rootstocks were carefully chosen.
The diversity of microclimates on the property ensures that they never pick the entire vineyard at once; each block is harvested as it ripens. The vineyard acquired its name, Nicali from combining the names of Greg's two daughters, Ali and Nicole (who we met with at their vineyard and who are also involved in the overall management of their operations). In 2007, Nicole founded Lindstrom Media, an Orange County, California based PR firm. After realizing the potential of his vineyard, above and beyond singularly selling the fruit, Greg decided to make wine commercially and hired Celia Welch. She has made every vintage since the initial release dating from 2005.
Celia is a well-regarded long time Napa based winemaker and has been making wine in the valley for more than 30 years; presently she consults for select premium clients including Scarecrow and Keever Vineyard. She also produces her own small label called Corra.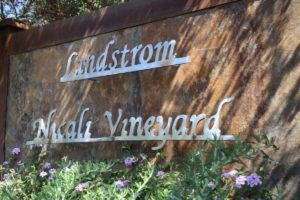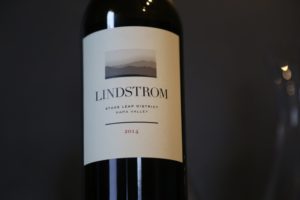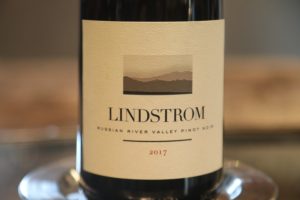 Born and raised in Medford, Oregon – her introduction to wine came early through her father's passion for wine. He was a home winemaker and collector, and she grew up helping him make wine. Her first introduction to the Napa Valley was in the 1960's during trips with her family. She graduated from UC Davis in 1982 with a degree B.S. degree in Fermentation Science at a time when a number of now prominent women winemakers were enrolled including Pam Starr and Heidi Peterson Barrett and others who work in Napa and beyond.
Continuing her education after graduating, she embarked in extensive travels through a number of wine regions including domestically in the Pacific Northwest, the East Coast and then New Zealand – finally working in the Barossa Valley in Australia. She then moved to Napa Valley and worked at a number of wineries including Silverado Vineyards in 1987, was assistant winemaker at Robert Pepi Winery (now the home of Cardinale) and began her consulting career in 1992 for Staglin Family Winery.
Her focus of consulting is generally for premium producers who own their own vineyards (rather than labels who source fruit) – often (but not always) from hillside locations in the valley. And her work has been highly recognized throughout the industry – in 2008 she was named Winemaker of the Year by Food and Wine Magazine and has been inducted into the Winemakers Hall of Fame through the organization, Women for Winesense.
In part because of the steepness, the vineyard is all farmed by hand and managed for low yields. This is certainly a desirable part of Stags Leap – the Nicali Vineyard looks down on the well-known Fay Vineyard (one of the most historic vineyards in the Stags Leap District) and relatively close neighbors include vineyards owned by Shafer and Joseph Phelps.
Select Wines
The 2014 Lindstrom Stags Leap District Estate Cabernet Sauvignon is 100% varietal; the bouquet offers a sweetness of ripe but not over ripe fruit, cassis, cigar leaf, hints of eucalyptus and old cedar box. Also, sandalwood and black licorice. Very diverse in its aromatic presentation and a fun wine to keep smelling. Generous and well layered on the palate, features darker fruit flavors including plum, blackberry and some blue fruit notes. Balanced with excellent acidity. The tannins are slightly gravely in nature and are still more tightly woven then perhaps expected 5 years after vintage date. Long finish. Medium bodied. We also tasted these 8 years post vintage and it was still showing remarkably fresh, displaying no signs of bottle bouquet.
The 2008 Lindstrom Stags Leap District Estate Cabernet Sauvignon is a complex, yet well-balanced wine. The bouquet initially shows notes of earth, smoke and cedar but as it opens refined aromas of fruit come forward including blackberry, red and black cherry and also red licorice. Hints of chocolate show, more subtle in their appearance – this wine evolves very well with some air. Tannins appear after the mid palate but then smooth out and are quickly integrated in the mostly red fruit of the very long finish. This wine drinks wonderfully by itself but has decent acidity and character to also pair with food.
In addition to their estate Cabernet Sauvignon Lindstrom also produces a Pinot Noir from the Russian River Valley in neighboring Sonoma County. Sometimes this wine is referred to as a Cabernet Sauvignon lovers Pinot Noir. The 2017 Lindstrom Dutton Ranch Russian River Valley Pinot Noir is medium to dark ruby in the glass; this wine offers a well layered bouquet with savory aromas including sweeter licorice, cherry and white pepper and other darker spices. The intensity of fruit across the palate is immediately noticeable with flavors of raspberry and currant. The finish is savory, lingering with noticeable and slightly still tightly woven tannins along with hints of dried tobacco leaf. This wine shows very youthful 5 years post vintage date at the time of our tasting.
—
Much of their wine is distributed directly through a mailing list although you can find it in select restaurants in the valley and wine shops including St. Helena Wine Center in downtown St. Helena. Lindstrom is a member of the Stags Leap Wine Growers Association, and each year participates in the Vineyard to Vintner event; tickets are sold and allows one to visit a number of wineries in Stags Leap for tastings including producers like Lindstrom who are not open to the public.
Heron House
Lindstrom Wines was a member of the Heron House in Yountville until December 11, 2022, when the Heron House closed permanently. We keep these notes and photographs for historical reference. The Heron House opened the day after Thanksgiving 2019 and was a retail wine tasting space in SoYo (South Yountville) which featured a select number of small-brand producers who did not maintain their own tasting rooms.
Heron House was setup to feel like walking into someone's living room – comfortable, cozy and inviting. The retail portion of the space was open during normal business hours and included mostly locally crafted products including select works of art, some of which were seasonal offerings. Sometimes pieces of art from South America, primarily Uruguay was also featured. Two private tasting rooms were available by reservation. Several curated flights were offered, each containing wines from the various producers represented. Allow up to 90 minutes for a visit. Hours are subject to change, but as of our latest update to this review, this space is daily from 10am until 6pm with the last tasting appointment at 5pm. Weather permitting, tastings can also be held outdoors at one of several tables in the courtyard.
For more information, to schedule a tasting and or to join their mailing list, visit: www.lindstromwines.com