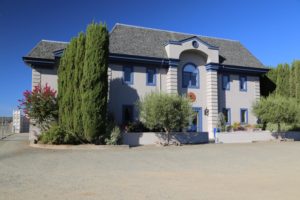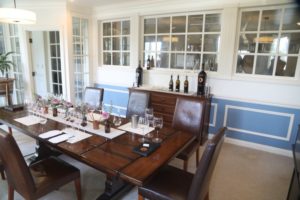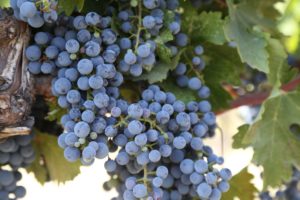 Lewis Cellars was established in 1992 by Randy and Debbie Lewis (unfortunately Debbie passed far to young in 2017 from cancer). Randy grew up in Atlanta, Georgia; his previous career was in professional car racing. He competed in a variety of races including Formula Three in Europe, Formula 5000 and five Indianapolis 500's. He is not the only former professional racer to own a winery or have a connection to wine making in Napa Valley. Mario Andretti still produces wines and incidentally used to lease a winery space a short distance north of Lewis Cellars, Randy Lynch at Bennett Lane, Gil Nickel (deceased), and Jeff Gordon – all raced in some capacity. It was through racing and his time in Europe that Randy developed a love for wine. And while attending San Jose State he would take advantage of Napa Valley's proximity to Silicon Valley to drive to 'wine country' on the weekends.
Randy moved to California in the 1960s and became a professional auto racer by 1972. However his second career wasn't solidified until he tore into a wall at 220 mph during a qualifying trial at the Indianapolis 500 in 1991. Fortunately and remarkably he walked away from this crash with minimal injury. The "impact" of this crash was a realization to seriously pursue his passion for wine. And pursue it he did; he self taught himself about wine making – reading numerous related books and working with other winemakers including Robbie Meyer and also several prominent consultants (Helen Turley and Paul Hobbs). Joe Cafaro was the first winemaker for Lewis Cellars. Joe used to produce wines under his own label, Cafaro Cellars.
Debbie was strongly involved in Randy's racing days – helping as part of his racing team and organizing events. And later she was an integral part of building the Lewis Cellars brand.
Oracle was one of Randy's vehicle sponsors and through this sponsorship, he met Bob Miner (co-founder of Oracle) – who coincidentally was starting a winery in the Napa Valley – Oakville Ranch. Interestingly enough, the first few vintages of Lewis Cellars, the "Lewis Select" was made under the Oakville Ranch Label where Randy and Debbie were early investors. The first Cabernet Sauvignon produced under Lewis Cellars was in 1992 and their first Chardonnay was produced in 1993.
Over the years their wines have earned critical acclaim from various wine publications, sparkling scores and have been served at the White House. In late 2016 Wine Spectator Magazine named the Lewis Cellars 2013 Cabernet Sauvignon as their number one wine of the year.
While Randy has a wine-making team in place, he still oversees the wine-making program and he and Debbie's son Dennis are actively involved in a number of decisions including blending. And in contrast to a number of wineries who ferment their grapes slow and cool, Lewis Cellars tends to ferment warm and quickly, although they do leave the grapes on the skins for several days during a cold soak (pre fermentation).
While they do not own their own vineyards they source from premium sites in the Napa Valley including Calistoga, St. Helena, Rutherford and Oak Knoll. And like a number of premium Napa Valley producers, they source some of their Chardonnay from neighboring Sonoma County in the Russian River Valley, a region that experiences cool temperatures, breezes and often morning fog, ideal conditions for growing Chardonnay and Pinot Noir. Despite not owning vineyards, Lewis Cellars has significant control over their vineyard sources – ranging from choosing the varieties, clones and rootstocks to canopy management decisions and when to harvest. Essentially the owners of the vineyard sites plant the vines for Lewis Cellars who then dictate all management and farming decisions.
Lewis Cellars tends to harvest later in the season and are often among the last wineries to pick. Their wine style is rich, opulent and full-flavored – showcasing plenty of fruit along with riper tannins.
The Wonderful Company
In late summer 2021, Lewis Cellars was sold to Paso Robles based, Justin Vineyards & Winery. Justin Vineyard's parent company is The Wonderful Company owned by husband and wife, Stewart and Lynda Resnick of Beverly Hills. Within this company are a number of prominent brands including Fiji Water, POM, Telaflora (florists) along with several nut and citrus brands. Closer to the Napa Valley, they also own Landmark Vineyards (with two locations) in neighboring Sonoma County.
The Wonderful Company 'empire' has offices in five states and in 13 countries spread over continents. Their headquarters are in Los Angeles and their products are mostly agricultural focused. The Resnicks are also significant philanthropists with numerous contributions to various museums, hospitals and and universities, primarily in Los Angeles and California's Central Valley. They own almost several hundred thousand acres of agricultural land in California.
Landmark Vineyards, Sonoma Valley
This winery is located at 101 Adobe Canyon Road at Highway 12 in Kenwood. They are known for their Chardonnays and Pinot Noir wines. In the summer visitors can take a horse drawn carriage through their vineyards. A bocce ball court is also located on the property.

Landmark Vineyards, at Hop Kiln Estate
This winery is located at 6050 Westside Road. Originally established in 1974 by a group of individuals including Damaris Deere Ford, the great-great-granddaughter of John Deere. Damaris later became the sole proprietor. In 2016 Landmark Vineyards acquired the old Hop Kiln winery and this is their second tasting room (along with their primary winery on Highway 12 in Sonoma Valley.
The tasting room is located in an old hops kiln building. They produce a number of Chardonnay and Pinot Noir wines. Indoor and outdoor tasting experiences are offered. The property is gorgeous and rich in history. Food can also be a part of an experience here – choose a local cheese and charcuterie plate and or their build your own picnic options. Landmark Vineyards, at Hop Kiln is located next door to the well-known J Rochioli Vineyards & Winery.
Justin Vineyards, Paso Robles
Visit and photos coming by end of 2022.
Wonderful Company Headquarters, Los Angeles
Visit and photos coming by end of 2022.
Lost Hills, California
Resnick Pavilion, LACMA Los Angeles

UCLA
Stewart and Lynda Resnick Neuropsychiatric Hospital photos coming soon

Caltech
Resnick Sustainability Institute at photos coming soon

Lynda and Stewart Resnick Student Union, Fresno State University
Visit and photos coming by end of 2021.
Wonderful Nurseries, Wasco CA

Select Wines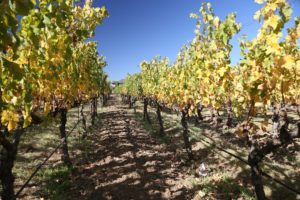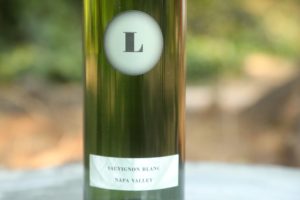 The 2019 Lewis Cellars Reserve Chardonnay was barrel fermented using indigenous yeast in 65% new Burgundian oak barrels (the majority being François Frères) and the remainder in once used barrels. The wine went through full secondary fermentation, spent 15 months on the lees and was bottled unfiltered. It is medium yellow in color and offers notes of butter and melon on the bouquet along with aromas of honeysuckle and caramel. Not overly oaky on the bouquet. Shows plenty of flavor and richness across the palate including notes of Golden Delicious apple and lingering mineralities on the finish. Offers a creamy texture from start to finish. Drinks very nicely by itself.
The 2020 Lewis Cellars Sauvignon Blanc is pale to medium yellow in color; we immediately wrote 'citrusy' to describe the bouquet with initial aromatics of lime and pomelo but there are more to the aromatics as it breathes. Offers further aromas of pineapple, nectarine, mango, vanilla, dried straw and a steely minerality. Rounded and creamy across the palate, this is a rich offering, packed with flavor including flavors of orange peel zest, mandarin, various stone fruits, and green apple. Lingers with a brightness of acidity and rich long lasting flavors of lemon meringue and notes of lime.
The 2013 Lewis Cellars Vin Gris Syrah is their "grape to glass" wine – their quickest to production wine. The fruit is put in the tank and then allowed to sit with the skins for usually no more than 4 hours before the juice is bled off and fermented in neutral French oak barrels. This is an impressive rosé with both character and depth of flavor; it is not a "thin" rosé. Aromatically it shows watermelon, strawberry and attributes of candied fruit. It is broad in the palate with just a hint of oak spice towards the finish. Remarkably, the finish lingers for quite some time – perhaps a surprise to someone used to drinking 'thinner' wines of this style.
Lewis sources fruit from both Napa and Sonoma county. The Barcaglia Lane Chardonnay is from a specific block planted for their needs in the well regarded Dutton Ranch (Russian River Valley). The 2012 Lewis Cellars Barcaglia Chardonnay shows appealing aromatics which are somewhat tropical – guava along with floral notes and as it opens further, citrus blossom and notes of butterscotch. This wine was fermented primarily in new French oak barrels and aged on the lees. There is some weight on the palate – which carries a wonderful complexity of flavors complemented with just a touch of oak. The mouth feel is somewhat silky lingering with a very clean finish.
While Cabernet Sauvignon and Chardonnay are the focus varieties of their wine production, Lewis Cellars does produce other wines and sometimes just one-off 'named' bottlings such as the 2019 Alec's Blend Napa Valley. This wine is a blend of 56% Syrah, 30% Merlot, 11% Cabernet Sauvignon and 3% Cabernet Franc. It is dark ruby in color with aromas of dark licorice and five-star spices with a hint of dark pepper also showing. As the wine continues to evolve in the glass offers notes of brown chocolate, sweeter desert spices and ripe blackberry and boysenberry. Ripe but not jammy on the nose. This wine is juicy, opulent and mouth watering across the palate, certainly a crowd pleasure.
The 2019 Lewis Cellars Napa Valley Syrah is like going into the eye of a storm, its dark, its inky, pitch black in color, purplish with dark aromatics including ripe cherry and plum, along with a violet floral note – complemented by brown chocolate and mocha. Also noticeably savory between the way the fruit and the toasted cedar intermingle. Gamey, dark, savory, fleshy and opulent all wrapped into one impressive showing. This wine is well layered across the palate with flavors of blackberry, dark chocolate, old cedar box and dusty, dense and chalk-like tannins complementing the rich yet rounded finish. The savory notes on the bouquet continue onto the finish. Warm summer evening paired with a BBQ rack of lamb anyone?
The Lewis Cellars 2018 Cabernet Sauvignon is dark ruby in color; the bouquet sports aromatics of black licorice, and dark fruit tones including ripe plum with some desert spice notes including mocha (as the wine evolves in the glass) and a subtle hint of dried tobacco leaf. Features layers of darker fruits on the palate including black currant and blackberry, complemented by dark, dry, dusty and persistent tannins along with notes of toasted cedar. During their tasting trials for this wine, 26 different components were chosen for the final blend.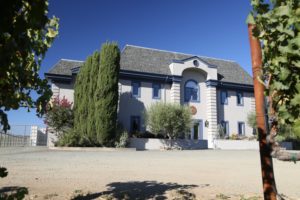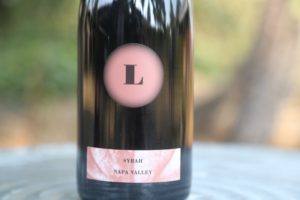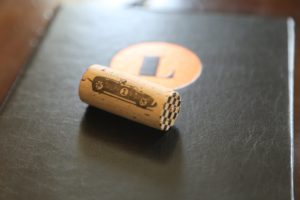 The Lewis Cellars 2018 Reserve Cabernet Sauvignon is dark inky in the glass offering dark aromatics on the bouquet including blackberry, plum, tar and earth notes. Is noticeably less fruit forward on the nose than the Lewis Cellars Cabernet Sauvignon of this same vintage. The texture is a hallmark of this wine with dense, persistent but not course tannins. Packed with flavor, lingers with a mouth-watering finish. Plenty of showiness here in its youth but has the hallmarks of being able to age as well. Two choice blocks from the Olney Vineyard on the western side of the Oak Knoll District often form the majority of this wine.
The 2011 Lewis Cellars Cabernet Sauvignon, Napa Valley shows a plethora of fruit on the bouquet. Initial notes offer smoke and an underlying herbal quality, representative of this particular vintage. As the wine opens both red and dark fruit aromas are revealed including red currant and red cherry; eventually subtle notes of chocolate show. This was a challenging year with rain during harvest and generally cooler conditions. This is a year where there were certainly a number of vintage similarities across Napa Valley – more challenging for a single vineyard on the valley floor perhaps than multiple vineyard sources, especially those on the hillsides which fared better during this cooler year.
The 2011 Lewis Cellars Reserve Napa Valley Cabernet Sauvignon is much more restrained aromatically. This is a wine that is built to age, with good acidity, fruit and is well structured. The finish shows robust and expansive tannins and last for some time. This wine is still a baby – bottle age will add additional complexities, 10 years, 15, more?!
And starting in 2018 Lewis Cellars began producing a Sauvignon Blanc each year in honor of Debbie, called Debbie's Cuvee offered in a 3-bottle box.
—
Lewis currently makes 10+ wines – of which several are typically tasted in their cozy tasting salon adjacent to the winery facility. One can see the barrels in the winery through the window in the tasting room. Select seated tastings are held twice daily by prior appointment. Lewis Cellars leases this winery from the Corley Family (owners of nearby Monticello Cellars). And, a piece of Napa Valley trivia: Tony Soter, founding winemaker at Etude made several vintages of the early Etude wines at this winery.
Total production is typically between 9,000 and 10,000 cases annually. For more information, to schedule an appointment or to join their mailing list, visit: www.lewiscellars.com