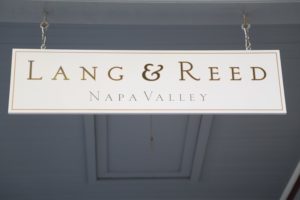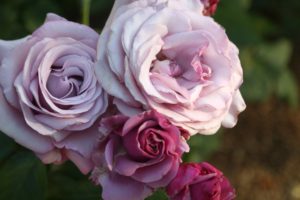 Lang & Reed Wine Company was founded by husband and wife John and Tracey Skupny with their first vintage in 1996 and is named after their two sons, J Reed and Jerzy Lang. John (who we met with for this review) has a long history of working with well-known Napa wineries including Caymus (Marketing and Sales Director, their first non-production employee), Clos du Val (Vice President of the winery) and Niebaum Coppola (Inglenook Vineyards) (General Manager) and more recently with Long Meadow Ranch (Board Member and Adviser).
Before wine, John graduated with a degree in painting and print making from the University of Kansas. He was introduced to wine while working as a waiter in Kansas City and later worked as a wine buyer and as a sommelier. Master of Wine, Doug Frost (known in part for his work with United Airlines) credits John with introducing him to wine while they were both working at the Plaza III Restaurant on the outskirts of Kansas City (this restaurant is still in business). A wine related trip in 1979 to the Napa Valley sponsored by the restaurant John was working at the time in Kansas City was both John and Tracey's introduction to the region. John & Tracey initially moved to San Francisco and have lived in the Napa Valley since 1984.
In 1983 John founded Vineyards Avenue Marketing – a Napa Valley based winery consulting firm – offering a variety of wine related services including marketing, distribution, public relations and consultation for the wine industry. And he has been very active in a number of prominent wine organizations including as a past president of both the Napa Valley Vintners Association and the Napa Valley Wine Library Association.
Over the years Tracey has been very active with various charitable events in the Napa Valley including the annual Auction Napa Valley. She also has local wine experience having worked at Spottswoode Winery.
Kansas City, MO

And more recently their son J Reed and his wife Megan have double the size of the Lang & Reed team. J Reed handles the winemaking for the Chenin Blanc and Megan oversees their sales and marketing.
In 1993 John purchased a small amount of grapes from Doug Stanton (from Stanton Vineyard in Oaville) which he released in 1997. What was a novel idea back then, still is today in the Napa Valley, a winery that focuses nearly all its efforts on Cabernet Franc. John and Tracey fell in love with this variety while visiting parts of France over the years.
One who has spent some time in the the Napa Valley will note that Cabernet Franc is most often used as a blending varietal – typically as a small percentage in Cabernet Sauvignon or other Bordeaux type blends. The reason for this is Cabernet Franc tends to take on similar qualities of the varietals it is blended with, brings very nice aromatics to the wine and can add structure – a backbone if you will.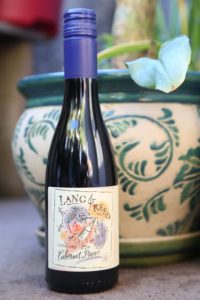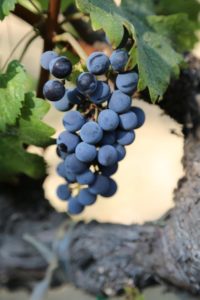 Cabernet Franc by itself sometimes has a reputation for "green-ness" or bell pepper flavors and tight tannins. Lang & Reed avoids this by carefully choosing their vineyard sources, picking at the right times, and also using mostly neutral oak barrels. The result is in the bottle – flavorful, balanced wines that display well-managed tannins.
These are hand-crafted wines from a winemaker who has nurtured a long standing passion for Cabernet Franc. As of the time of this review, they have several wines available, a 100% Cabernet Franc North Coast, sourced from vineyards in Lake (north of Napa Valley) & Napa County, the Premier Etage from Napa Valley, a unique Cabernet Franc blended wine called the Right Bank – also from the Napa Valley and a rare for a Napa producer, Chenin Blanc (although they also make a Chenin Blanc from Mendocino County). Chenin Blanc is highly challenging to find in Napa – only 7 planted acres of this varietal are listed in the 2017 Napa County Crop Report. And we have heard statistics that over 3,000 acres of Chenin Blanc used to be planted in the Napa Valley as recently as 1980. Lang & Reed produced their first Chenin Blanc in 2013.
Select Wines
The 2014 Lang & Reed North Coast Cabernet Franc immediately shows plenty of fruit on the bouquet – elegant yet riper aromatics it offers notes of dried rose petal, red cherry and darker spices including toasted cedar. Shows mostly darker fruit on the plate with darker spices. Finishes with both grape and oak tannins – dusty with lingering notes of toasted oak and darker fruit; finishes somewhat savory, also showing flavors of crushed black pepper. Somewhat chewy but not overly robust tannins. 13.5% alcohol.
The 2006 Lang & Reed North Coast "early release" 100% Cabernet Franc. The inspiration for this wine was in part based on similar wines from the Loire Valley in France. John told us he would often visit his cellar for an everyday drinking wine but would find the wines either too young or too valuable for drinking. This wine has an appealing bouquet, with delicate flavors including plum and just a touch of herbaceous characteristics. It will pair nicely with a variety of fish dishes. It is by far their most produced wine at over 2000 cases whereas their other wines are typically in the several hundred case range.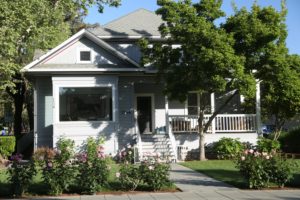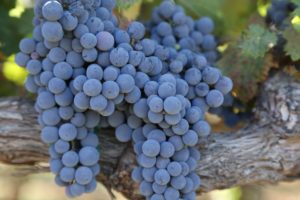 The 2003 Lang & Reed Premier Etage is an superb "food wine" and is again modeled after some of the Loire Valley wines. Two Napa vineyards used for this wine are grown in somewhat similar soils including old river soils containing lots of gravel and cobble – and are generally very well drained vineyards. This wine has a lot of layers in the nose and on the palate including chocolate, cherries, herbs and a touch of vanilla before the long somewhat smoky finish. On the wine making side, it is interesting to note that the tannin management and the wine's fermentation was handled completely differently from each other.
The 2004 Lang & Reed Right Bank still features Cabernet Franc as the dominant varietal but is blended with Merlot, Petit Verdot and Cabernet Sauvignon. This is elegant wine is not dominated by the Cabernet Franc, rather it blends well with the other associated varietals making a smooth silky wine with a rounded mouth feel. As this wine opens up the aromas showcase dried fruits and herbs followed by cherry and currant flavors on the palate.
—
Tasting Salon, St. Helena
In March 2020, Lane & Reed began offering tastings in the historic Spring House in St. Helena, located directly across from Goose and Gander restaurant. This family home has rich history; it dates from the late 1880s and was built by Battista Salmina, brother in law of one time owners of Larkmead Vineyards, Felix Salmina and his family. Incidentally, Felix Salmina was one of the seven founding members of the Napa Valley Vintners in 1944.
And along with Felix Salmina, Battista also helped build and operate the old wooden William Tell Hotel just down the street from the Post Parade tasting room in 1878. Remarkably this building is still standing – located at 1228 Spring Street. And connecting some of these historical ties to Post Parade, some of the grapes for the Stretch Drive Cabernet Sauvignon were sourced from Larkmead Vineyards.
Post Parade and Cain Cellars also share several spaces within the home – and both offer tastings by appointment. Several spaces are available for hosting tastings including a dedicated Lang & Reed room. Two other spaces for hosting guests include a larger shared room and a porch overlooking Spring Street.
One can sometimes find their wines locally at Backroom Wines in the city of Napa or through their own website. Several of their wines are also carried at the Napa Valley Winery Exchange, wine shop in San Francisco (originally owned by another Napa winery family, the Leonardinis of Whitehall Lane – but have since sold). Also be sure to view some of John's wine videos. For more information, or to schedule a tasting, visit: www.langandreed.com
NOTE: this review has been identified as needing a major update.