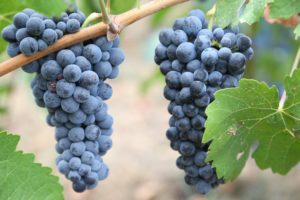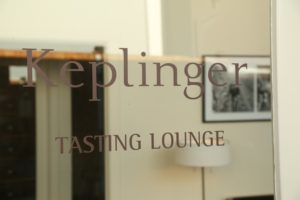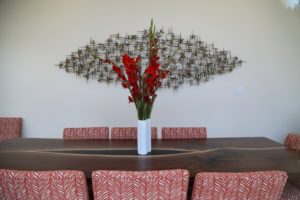 Keplinger Wines was founded by husband and wife Helen Keplinger and DJ Warner. Helen was born and raised in Ohio – and grew up with parents who enjoyed wine, travel and the outdoors. Helen recalls collecting wine bottles (empty ones) when she was a child. But her interest in wine did not come until later. After graduating from Smith College in Massachusetts she was on track to go to medical school. Working for nearly two years with researchers at Massachusetts General Hospital (Harvard Medical School) she found the work intriguing, but it wasn't a passion and considered the work more of a 'job'. Discovering wines through one of the Big Y Wine stores in Western Massachusetts Helen began to explore a variety of wines from different regions around the world.
Needing a break from work she took a year off and moved to Thailand – teaching English to children in a small town well north of Bangkok. Upon returning to the states, she began applying to a number of medical schools – and also applied for positions at several wine labs (although she never heard back from any of those). Her interest in wine was further piqued after reading M'Lady Vine, the memoirs of Baron Philippe Rothschild. Discovering the graduate program in Enology at the University of California Davis – Helen decided to abandon her medical school plans and applied and was accepted at UC Davis.
Helen's first job in Napa Valley was working in the lab at Mumm Cellars. She has since built a remarkable wine making career focusing her efforts on the Napa Valley. She was winemaker at Bryant Family Vineyards and is currently the winemaker at Grace Family Vineyards; throughout her career she has worked with some of the brightest winemaking minds in the valley including Heidi Barrett and David Abreu. She has been featured in numerous publications over the years and has been named "Winemaker of the Year" several times by Food and Wine Magazine. And today she consults for a number of premium clients.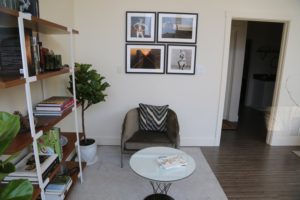 DJ worked in technology on the East Coast – eventually working at AOL. But as he puts it, "I dropped everything and moved west" to Los Angeles. He changed careers entirely and co-founded an organic foods company and was managing a wine shop focusing on Spanish wines next door to the popular at the time Cobras & Matadors Restaurant on Beverly Blvd in Beverly Hills. One day Helen walked in, in anticipation of going to Spain to work with a client who was developing a vineyard in Priorat. She asked the guy working at the shop (DJ) for a recommendation from the Priorat region. DJ admits the wine shop didn't have the best selection of wines from Priorat, so he gave her a bottle from the Ribera del Duero region instead.
They kept in contact and after Helen's work in Spain she returned to the Napa Valley. She and DJ began Keplinger Wines in 2006 with merely 250 cases of Grenache and Syrah. Helen enjoys working with exceptional vineyard sites and has sought out a diversity of carefully managed vineyards including in both Amador and El Dorado County (the foothills of the Sierra Nevada mountains). She was introduced to Ann Kraemer (a well-regarded viticulturist) by vintner Andy Erickson (Favia Wines) and sources several varieties from Ann's acclaimed Shake Ridge Ranch.
A remarkable vineyard, Shake Ridge Ranch is located in the foothills of Amador County a short drive from the tiny Gold Rush era town of Sutter Creek. Viticulturist Ann Kraemer was raised in Southern California on her father's citrus farm in Yorba Linda – she first came to the Napa Valley taking a job at Domain Carneros. She recalls in those days finding another job through their walkie-talkie type radios which shared a channel with a vineyard management company who she overheard discussing needing someone for vineyard work. Later she worked at Swanson Vineyards and eventually become a sought-after vineyard consultant.
In 2001 she located 186 acres in Amador County and with her father, purchased the property – with no grapevines growing on site. Located in 'Gold Country" her property still has remnants of old mining activity including a shaft tunneled into the side of a hill through quartz rock. Previously the site was planted to various fruit trees – much of the ranch was already cleared with numerous hillside exposures. Ann carefully planted vineyard blocks based on soil types, exposure and temperature differences throughout the property and today grows 12 different varieties. Unlike other parts of Amador County such as Plymouth – here, there are no immediate vineyard neighbors.
Unique to her vineyard are the numbers of those who source grapes – through her connections in the Napa Valley word spread about the quality of fruit coming from Shake Ridge and today she sells to 30+ producers of which nearly half are from the Napa Valley. Select producers from Napa who work closely with Ann include Keplinger, Turley and Buccella among others. Every few years Ann holds the "Shades of Shake Ridge", a single day event on the property to showcase the wines from nearly all the producers that source fruit from the property. And a showcase of site but just as noticeable, according to Ann, a showcase of each winemaker's style.
Ann also produces wines from the ranch under her own label, Yorba, a name that pays tribute to her heritage, honoring Jose Antonio Yorba, who came to California in 1769 as a member of the Portola Expedition.
Keplinger Wines also produces a Syrah from the Hudson Ranch in Napa's Carneros District and Cabernet Sauvignon from two exceptional Napa Valley sites including Oakville Ranch and more recently Vine Hill Ranch. In addition, she sources fruit from the Goldbud Vineyard in El Dorado County.
Select Wines
The 2016 Keplinger Eldorado is currently the only white wine produced by Keplinger and the only non-single vineyard wine they make; it is 70% Viognier from the Shake Ridge Ranch, 15% Grenache Blanc and 15% Roussanne, both from the Goldbud Vineyard. Each variety is treated separately in the winery, but all were fermented using non inoculated yeast. The Viognier was fermented and aged in a concrete egg – both the Roussanne and Grenache Blanc were fermented and aged in oak (the Roussanne in a once-used 300L French Oak barrel and the Grenache Blanc in a neutral oak barrel).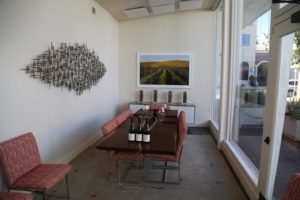 Pale straw in the glass, the wine reveals aromas of citrus including lime and a lime zest. As the wine opens further, shows additional tropical aromas including citrus blossom and hints of guava. Balanced across the palate, a fine supple quality defines the mouth feel – silky, creamy oily, this wine has weight but is deftly balanced with acidity and rich fruit. Three characteristics about this wine are highly appealing – the texture, the liveliness of the wine on the palate and the intensity of fruit. But mostly the gorgeous mouth feel.
The 2016 Keplinger Caldera is from the Goldbud Vineyard located at about 2,900 feet in El Dorado. Three varieties were sourced for this wine, 64% Mourvèdre, 30% Grenache, and 6% Counoise. The wines are all head-pruned and dry farmed. All varieties are co-fermented with each other. DJ recalls after about 3 months of aging, a gun flint like quality showed in the wine (from the Mourvèdre) but after another 7 months this character dissipated as the wine aged. This wine is about the fruit – only neutral barrels were used. Offers highly appealing aromatics framed by lots of fruit – but with other nuances including a meaty or savory quality, notes of truffles, an earthiness, dark spices and dried herbs. Nicely balanced, there are no harsh edges across the palate. Very much a food friendly wine with its lively acidity – the finish lingers softly and for some time.
The 2016 Keplinger Lithic. Lively on the bouquet, shows well layered aromatics initially meaty and savory with notes of toasted cedar – as it continues to open, reveals a noticeable floral note – dried rose petal along with subtle hints of mocha and dessert spices. Balanced across the palate offers flavors of red cherry and raspberry anchored by a lively finish.
The 2016 Keplinger Sumo is a rock star in a lineup of already exceptional wines. A wine that perhaps will appeal to big bold lovers of Napa Cabernet Sauvignon, but this wine is not built on the back of that variety. Rather it is 84% Petite Sirah, 13% Syrah, and 3% Viognier. Helen co-ferments the Petite Sirah with the Viognier and later blends in the Syrah. The resulting wine is dark red with purplish tinges – one immediately notices the intensity of color. Powerful aromatics to – the wine is meaty and savory (I think we have noted this description several times now 🙂 with aromas of dark fruits, hints of old cedar, tobacco leaf and as the wine breathes a sweetness of fruit shows along with a floral nuance. As well layered as this wine is on the bouquet, it is equally as layered on the palate. Robust in structure, finishes with granular long-lasting tannins anchored by plenty of fruit. But this wine is not just about the opulence and richness of the fruit – it also features lively mouthwatering acidity.
—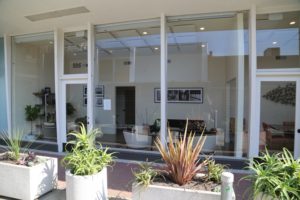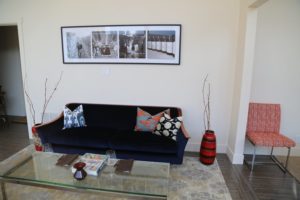 Keplinger's private/appointment only tasting salon opened in August 2018; it is tucked away on an quiet alley off of Franklin Street in downtown Napa and is setup for small personalized group tastings. Sandwiched between Cadet Wine Bar and Outland Wines, this is an ideal location for visitors staying in or visiting downtown. This part of downtown offers numerous other nearby tasting rooms and plenty of excellent restaurants. Both the Andaz and Archer hotels are within easy walking distance.
The look inside the tasting room is clean, modern and friendly. Helen's mother located numerous midcentury modern items in a warehouse in Ohio and shipped the old furniture to California where DJ and Helen then had the items reupholstered.
Total production is around 1000 cases per year and growing; each wine is typically produced in quantities of several hundred cases or less. For more information or to join their mailing list, visit: www.keplingerwines.com