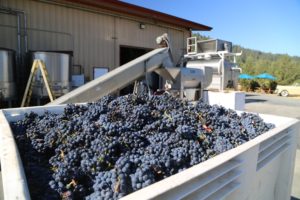 Karl Lawrence Cellars was founded by three partners in 1991 including Ric Henry, his brother Bryan and winemaker Michael Trujillo (who we originally met and who is no longer involved with Karl Lawrence). Ric and Bryan met Michael at a Christmas party in 1989 and Brian suggested they make some wine. In 1990 Brian and Ric made two barrels of Zinfandel in Bryan's garage with Mike's consulting help. This was home wine and was never released commercially. Their first commercial release was in 1991. Today Ric Henry is the sole owner of Karl Lawrence.
Michael was the winemaker until 2009. Winemaker Bruce Devlin was hired in 2010; he is responsible for making wines for a number of smaller clients and has been making wine at Ballentine Vineyards since 1999. His first vintage of Karl Lawrence was in 2010. Bruce also runs his own wine brand called Three Clicks.
Vineyard sources have changed over the years, but have always been from premium sites. Over the years they have made wine from Morisoli, Lamb, Henry Brothers' Ranch, Stagecoach, Beckstoffer's To Kalon and Dr. Crane. Today Ric's focus is on a single wine each year, a Cabernet Sauvignon. Through Bruce's connections at Ballentine, they were able to gain access to high quality fruit from several historic Ballentine family-owned vineyards. The most recent vintages have been from two vineyards including the Fig Tree Vineyard (near Howell Mountain). This vineyard is located in the northeastern part of the St. Helena appellation and has been owned by the Ballentine's since 1949. The vineyard takes its name from two fig trees growing near the vineyard.
And grapes are also sourced from the Pocai Vineyard just south of Calistoga (next to the iconic Three Palms Vineyard). Incidentally Three Palms was owned by Lillie Hitchcock Coit at one point (namesake of Coit Tower in San Francisco). The Pocai Vineyard has been owned by the Ballentine's since 1906. And in a type of transaction that would not occur today, this property was purchased with gold coins.
Select Wines
Karl Lawrence
The 2014 Karl Lawrence Cabernet Sauvignon is 92% Cabernet Sauvignon, 3% Petite Sirah, 3% Cabernet Franc and 2% Petit Verdot. The bouquet is very elegant with pretty aromatics including blackberry, a kiss of tobacco smoke and mocha and vanilla undertones. As the wine breathes it almost becomes a bit perfume driven along with eventually showing dessert spices. Very balanced on the palate with both red and darker fruits including plum. This bottling features very good acidity with a noticeable grip of tannins (but not overwhelming) along with a red cherry tartness on the finish. It is approachable young but certainly built to age.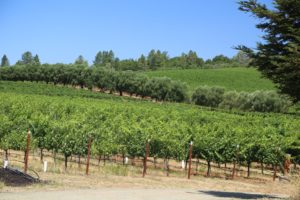 The 2014 vintage expresses the "grape" and its varietal characteristics. As a winemaker one has to be patient and not over manipulate the wine, especially when it's still young. Karl Lawrence strives to makes balanced wines that are enjoyable today but will evolve well over time. Their philosophy has long been to craft wines that are "pleasurable when you open it young, but even more pleasurable when you cellar it." When you smell the Karl Lawrence wines you are not going to be able to pick out which cooper and oak that was used during the aging. Or for that matter, the heavy-handed influence of oak as oak does not dominate in their wines.
The 1999 Karl Lawrence Cabernet Sauvignon Morisoli Vineyard was tasted 24 years post vintage from a 375ml bottling. This wine is deep ruby in color with a rim that has become a bit brickish red. The bouquet offers aromas of leather, tobacco, a meaty/gamey character and assorted dark spices including crushed black pepper. One would not be incorrect in calling its aromatic profile, savory. The palate sports flavors of chocolate, a variety of berries, baked blackberries, dried herbs, red plum, red cherry, currant and Icelandic crowberries (look those up if they are unfamiliar to you as they were before we first tried them fresh several years ago). The acidity has carried this wine well. The finish lingers savory, with a light tartness and a brightness along with a note of crushed peppercorn. A drying chalky character continues to persist.
Aldin
Karl Lawrence used to produce wines under a second label, called Aldin which is a slight misspelling of Ric's middle name. Currently this label is not active, but Ric might bring it back at some point as a rosé wine. Long time fans of Karl Lawrence may remember a red table wine and a Chardonnay bottled under this label.
The 2004 Karl Lawrence Aldin Red Table Wine Napa Valley was tasted 19 years post vintage date. This wine is medium ruby in color; it has held its color well over nearly two decades. The bouquet offers a beautiful diversity of both secondary and tertiary aromas including coffee, cedar, coconut, toast, chocolate, leather, cooked blackberry and dried fruits. The palate offers flavors of cherry, blackberry, dried berry fruits and black raspberry. The tannins are still a little grainy and gritty but overall rounded in their textural feel and persist with a light dryness. Medium acidity. The wine finishes with some darker baking spice notes along with both white and darker pepper and a touch of lingering dried tobacco leaf.
The 2005 Karl Lawrence Aldin Chardonnay (at the time of our initial visit to Karl Lawrence) shows a pretty golden color in the glass with aromas containing nuances of minerals, honeycomb, lemon twist and wet straw. The palate has a nice phenolic grip and is rich from the higher alcohol; flavors of lemon, and pear are most noticeable with some nice spices towards the finish. And for a Chardonnay, this bottling showcases a fairly long finish.
—
Ric has has lived in northern California for decades, including in Angwin. Driving with Ric through the hills surrounding Angwin is like driving through Howell Mountain's rich and varied history. He has lived in numerous locations on Howell Mountain and has an intimate knowledge of the landscape and the people who live here. His father was a preacher (Seventh Day Adventists). Ric graduated from Pacific Union College, in Angwin.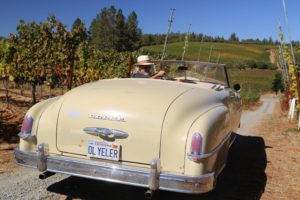 Guests who meet Ric often become good friends and clients. Ric is laid back, honest and devoid of pretense and as he says, does not use superlatives to describe his wines, winemaking or vineyards. Over the years, word of mouth has become Karl Lawrence's strongest marketing tool – which continues today. Ric gets to know his customers and then they in turn share their experience in Napa Valley and the wines with friends and family.
Ric's family owned Henry Brother's Ranch for many years but eventually sold the ranch to AXA Millésimes, the owners of nearby Outpost Winery. This site is located high on the red soil slopes of Howell Mountain and has an uppermost elevation of just under 2,000 feet. This property is 36 acres of which 18 are planted to vines. Ric and Bryan's parents purchased this land in 1975 for $150,000 – at the time it was forested along with manzanita and as Ric recalls a small prune orchard. Over the years, Bryan and his two sons have developed the vineyard site and grew nearly all red varieties including mostly Cabernet Sauvignon with a tiny block of Petite Sirah and a 1/4 acre of Sauvignon Blanc (the only white varietal that grew on site). The grapes were highly sought after with a number of mostly smaller producers purchasing fruit each year. After the sale of the vineyard to AXA Millésimes it was completely replanted in 2022.
The last vintage of Karl Lawrence from the Henry Brother's Ranch was in 2019, merely 2 barrels of Cabernet Sauvignon that Ric purchased from his nephew, Mike Henry.
At the height of their production Karl Lawrence was making over 1500 cases; today Ric has scaled back the operations significantly. The 2014 was under 200 cases and subsequent vintages will be around 250 cases. In 2019 Ric released his first ever wine in a can, a very well-balanced rosé with an initial production of 100 cases bottled under the Allison Avenue label. The name is a tribute to a special street in St. Helena with one of Ric's cars featured on the label including its license plate, Old Yeler.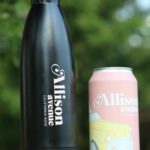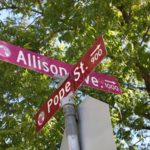 Because Karl Lawrence currently makes only one wine a year, they do not offer a wine club. Rather the focus of their sales is direct to consumer through their mailing list. For some time, select vintages of Karl Lawrence were available at the French Laundry. Ric remembers receiving many emails from customers back then with an introduction something like, "I had your wine at the French Laundry, how can I get on your mailing list." The wines are selectively distributed in California including in Napa Valley and Los Angeles. Locally one can find their wines at Sunshine Market in St. Helena and the Oxbow Wine Merchant in the city of Napa.
The wine is reasonably priced for the quality. Their mailing list is open for new subscribers; for more information, visit: www.karllawrence.com