Justicia Wines was founded and is owned by proprietor and winemaker Rafael Rios. The name of this brand certainly makes sense when you realize that Rafael is a partner in Napa Valley's oldest law firm and one of his specialties is vineyard and winery related law. He initially created the Rios Wines brand (founded in 2009) which eventually transitioned into this label. Justicia makes a Chardonnay, proprietary red wine and a Pinot Noir, all sourced from Napa Valley.
We originally met with Rafael at his law firm and then followed up with a visit at the tasting room in Calistoga that he maintained for a short period of time.
All fruit for the wines are sourced from select area vineyards which are under the control of Manuel's vineyard management company. With over 750 acres under his management, he has a rather large selection from which to pull high end grapes. We recently met for a tasting with Rafael, who handles much of the marketing and sales for their fairly new winery. The 2006 Sauvignon Blanc (sourced from Yountville) was aged for 7 months in neutral French oak and aged sur lie. As a result, it has a nice weighty mouth feel. The aromas are all about the fruit – both tropical in nature as well as citrus with a few minerality notes. The palate is well textured and balanced between acidity and fruit. Apple and tangerine flavors linger.
Select Wines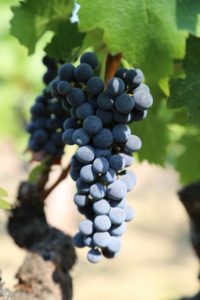 The 2005 Rios Cabernet Sauvignon (sourced from Rutherford and from Rafael's prior Rios label) was aged for 20 months in French oak. Delightful fruit driven aromas immediately fill up the glass including blackberry and black cherry. There is just a hint of vanilla and spice from the oak aging. The body is full and very juicy with layered flavors of blackberry, dark chocolate and cassis. The finish is elegant and smooth with structured but delicate tannins. In addition, this wine is priced very reasonably based on the quality.
—
As of the time of this review the wine is mostly distributed within Northern California and the total production is under 1000 cases. One can sometimes find their wine locally at Backroom Wines in Napa, Sunshine Market in St. Helena and the Wine Stop in Calistoga. For more information, visit: www.justiciawines.com
Rafael is one of the founding members of the Napa Sonoma Mexican American Vintners Association and in the past has served as the association's president.
Note: Rios Wines stopped producing wines, but Rafael has since resurrected winemaking under the Justicia brand. This review has been identified as needing a **major update** including tasting notes for current release wines.