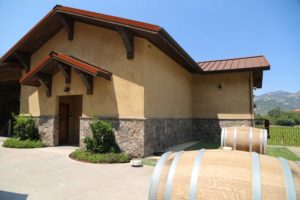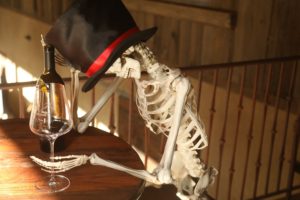 Joseph Cellars Winery is owned by the Bartholomew Family. Joe Bartholomew is originally from Florida but has been visiting Napa Valley since the 1970s.
His numerous visits continued to kindle his interest in fine wine; eventually he decided to take his passion to the next level. He began looking for vineyard property. Upon visiting real estate offices to scan through various vineyard sites for sale, agents quickly told him they receive many requests from visitors each month – many of whom fall in love with the notion of making wine on a passing whim. They told him that most of those requests never materialize. That did not discourage Joe; he continued to pursue his interest in owning a vineyard.
Vineyard land is at a premium in Napa; Joe soon realized this and expanded his search into Sonoma. However, he wasn't shopping to settle for just any property – eventually he realized he wanted to be in the shadow of the Mayacamas mountains preferring its cooling exposure especially in the late afternoons in the summer. With a vision of building a winery and a hospitality center, he also knew he wanted to be located next to one of the main roads in the valley.
Joe shopped for vineyard real estate for more than three years. A number of years ago he was introduced to long time Napa Valley vineyard pioneer Laurie Wood (a mentor to many in the valley, now deceased) and Laurie sold him what is now Joseph Cellar's estate vineyard as well as additional forested hillside land. The property is 32 acres and is partly in the Diamond Mountain AVA and partly in the Calistoga AVA. The winery is a very short drive from Calistoga (only about a mile to the south of town). The winery is easy to find as its situated close to the highway with a prominent old black truck always parked next to the driveway entrance.
Joe personally supervised major work on 12,000 square feet of caves (which is when we first caught up with him during the construction) as well as the wine center of which the majority was devoted to hospitality and events. The cave construction was completed between 2010 and 2013. Total production for Joseph Cellars is only around 4,000 cases annually which doesn't come close to maximizing their capacity. As a result, they offer space to select custom crush clients including part of the cave being used for barrel storage.
On a very hot day (as it often is in this part of the valley in the summer), walking into the cave can be a 30-to-40-degree temperature changes from the outside ambient air. Their cave is drilled 250 feet into the mountain and stays a constant 59 degrees Fahrenheit year-round.
Hospitality plays an important role in any visit here – two full-service kitchens are located on site, one devoted to events in the cave and one for the hospitality center. Food and wine pairings are also part of visits. Views are more than nice from this part of the valley – from the second floor of the winery/hospitality building one looks out over vineyards and onto towering Mt. St. Helena in the distance (sometimes boasting a dusting of snow in the winter) and the rocky steep palisades that form this part of the Vaca mountains to the east.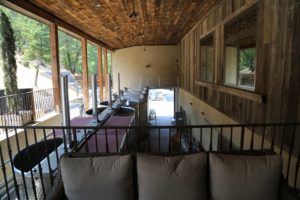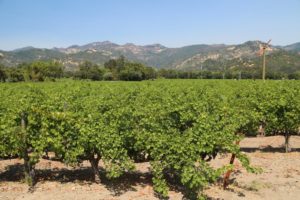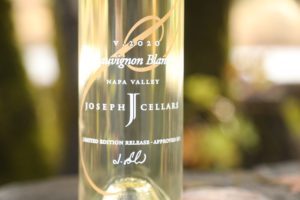 The hospitality space features two nicely decorated rooms – the main room with a bar and a number of non-wine related items for sale including cigars, winery apparel, estate honey and olive oil. A side room is available for comfortable and even more personalized sit-down tastings.
Several experiences are offered including a tasting in the patio or inside the winery (sit down or bar seating available) or a more in-depth tour and tasting within their wine cave. The cave experience also includes barrel samples. And a special tasting for Cabernet Sauvignon enthusiasts is also offered. The winery can be rented for private events.
Their estate vineyard was planted in the mid 1980's to seven acres of Cabernet Sauvignon; these grapes are used for their flagship 100% varietal estate wine. The valley floor part of their 32-acre property lies at the foot of the Mayacamas mountain range in the Calistoga appellation while the uppermost forested hillsides are in Diamond Mountain. A small piece of the upper property is suitable for grapes and in the future, they may have both an estate Calistoga and Diamond Mountain wine.
In late 2021 and into 2022 the vineyard in front of the winery was replanted – all to Cabernet Sauvignon. They kept clone 7 of this variety but introduced several other Cabernet Sauvignon clones into the vineyard.
Select Wines
The Bartholomew Family currently produces a number of wines including from their home estate as well as from other vineyards in Napa Valley and also in neighboring Sonoma County. Considering their close proximity to Duneawal Lane (arguably the heart of Old Vine Zinfandel in the Napa Valley), after his first acquisition (the winery property), Joe purchased 5 additional acres of 100+ year old Zinfandel vines.
Joseph Cellars sources grapes for their Sauvignon Blanc from a vineyard in St. Helena and also in the Oak Knoll District. This wine is fermented in both stainless steel tanks and in concrete eggs. The 2020 Joseph Cellars Sauvignon Blanc is medium yellow in color; offers beautiful and engaging ripe fruit and floral aromatics including of comise pear, yellow pineapple, honeysuckle, dried apricot and nectarine. Offers a brightness of acidity and a liveliness of fruit but without any greenness or tartness. Very balanced and crisp with flavors of green apple, kiwi, passion fruit and a lingering lemon/lime zest. The texture is rounded with a slight creamy element across the palate. We enjoyed this with baby scallops simmered in our Hestan Cookware skillet (Nanobond technology) with a light touch of pepper on top. Delicious!
The 2018 Joseph Cellars Cellar Select Cabernet Sauvignon is dark ruby in color; the aromatics are dark including of sweaty baseball mitt being used on a warm day, burnt toast, toasted cedar, espresso, coffee grinds, chocolate brownie and Graham Cracker. Plum. Savory. A bit meaty. White pepper. Shows dark fruit across the palate with a continuing savory element. Lingers with dark fruit and dark spices, including crushed black pepper. The tannins are slightly dry, gravelly in texture and showcase a medium grip. This is definitely a BBQ meat lovers Cabernet Sauvignon. And this wine is one of their cellar select bottlings, only available for club members or to those who visit the winery.
We don't come across too much Chardonnay grown in Rutherford, an appellation known more for its Cabernet Sauvignon and to a lesser extent, its Sauvignon Blanc. Joseph Cellars used to produce a Chardonnay from a small vineyard near Rutherford Cross Road (as of our most recent update to this review, they source Chardonnay grapes from 40+ year old vines in St. Helena. Stylistically, they strive for a Chardonnay that is balanced between a leaner showing versus one that is heavily oaked and has gone through full secondary fermentation.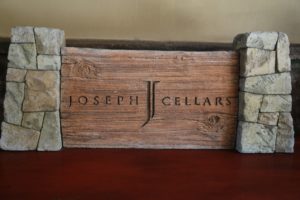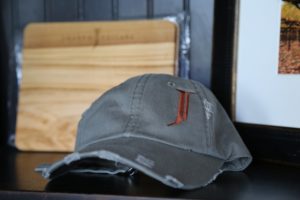 The 2010 Joseph Cellars Chardonnay shows an aromatically diverse bouquet including mineralities, graphite, citrus blossom (more in the background), oak as well as some tropical characteristics including pineapple and banana. The mouth feel is rich and rounded. Caramel, hints of vanilla and subtle wood tannins anchor the long finish.
Their inaugural production from Joseph Cellars was their 2008 estate Cabernet Sauvignon. This wine is 100% varietal. This vineyard is carefully managed for quality rather than quantity; only two tons or slightly less per acre is harvested each year.
This 2008 Joseph Cellars Cabernet Sauvignon has a pleasing palate profile and is very approachable in its youth. Aromatically the bouquet is lively showing ripe opulent notes of red and black fruit, initially white pepper and notes of leather. As the wine evolves in the glass pleasing holiday type spices appear – brown sugar, as well as hints of coffee. The mouth feel is rounded – with a wide expression of flavor, focusing on the fruit. Black cherry and blackberry linger through a delicate finish.
Part of the packaging is quite unique on this wine – it comes with a hanging pewter neck tag with the winery name engraved on the outside.
In 2021 Joseph Cellars purchased grapes from the historic nearby Tofanelli Vineyard in Calistoga from vintner, Vince Tofanelli (who used to make his wines here).
—
Distribution is extremely limited to a select number of restaurants – the majority of their wines are sold direct to consumer through winery visits and through their membership club. They currently see visitors by appointment; the winery and cave project took several years with sections completed as time and budget permitted.
Yoga + wine enthusiasts take note – in the past Joseph Cellars has seasonally offered a Yoga + Champagne hour long event on Sunday mornings. Inquire as to availability and timing.
NOTE: this review has been identified as needing a major update.
For more information and or to join their wine club, visit: www.josephcellars.com
Hospitality

Caves