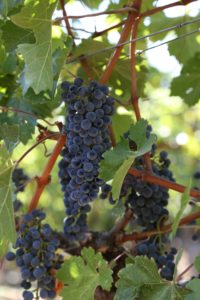 JDB Wines was founded by proprietor Derek Beitler with his first vintage in 2007. Derek grew up in Southern Oregon – his introduction to wine did not come in this part of the state but rather in tiny Rutherford, Napa Valley where his Uncle Chuck Wagner operated Caymus Winery. Derek would often spend part of his summers working at Caymus – growing up in the cellar so to speak during his summer vacations. He recalls doing odd jobs to start, helping on the bottling line and then ultimately taking on more actual wine making responsibilities. He worked mostly with white wines at the time because those ripened before the red varieties – and by the time the red varieties came into the winery – school was starting and he had to return to Oregon.
Derek graduated from the University of Oregon with a Bachelor of Arts in Environmental Studies. But rather than choose a career directly relating to his major he pursued wine making – pulling from the invaluable experience he learned while working with family at Caymus. And perhaps subconsciously influenced by his family heritage in the Napa Valley – including not only the Wagners but a number of other long time Napa families who either own wineries or have their own labels.
Derek moved to the quiet town of Occidental in western Sonoma County and began producing two wines: a single vineyard Syrah from the Sonoma Coast and a Viognier from the Santa Lucia Highlands in Monterey County. His first vintage was from 2007 under the Bodega Rancho label. Today he produces a number of labels collectively grouped under JDB Wines including Cerro, Tableau, Skyhook and Tableau.
Derek then moved to the Napa Valley in 2010. Wanting to make another red wine, Derek approached Chuck Wagner to help him find a source for a new label he was going to call Carne Humana (based on a name he found on an old map). He was surprised at the time that no one was using this name for a wine label but perhaps the lack of interest came from the translation of the name from Spanish to English – meaning 'human flesh'.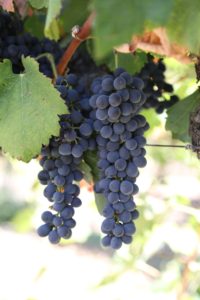 Rancho Carne Humana was the name of an old land grant in the northern part of the Napa Valley dating from 1841. In mid to late October of 2010 Derek found himself driving around the Napa Valley trying to find grapes that were not yet harvested. Stumbling upon an old vineyard on the corner of Highway 29 and Dunaweal Lane he approached the owners about purchasing their grapes. The vineyard contained Petit Verdot and Charbono which Derek purchased and co-fermented together. This formed the core of the Carne Humana brand (first vintage 2010). Later his cousin, who he refers to as Joey (Joseph Wagner) became involved and through their partnership have significantly increased production. Carne Humana has grown from a tiny production to now being a nationally distributed brand offered under the Copper Cane selection of wines.
In deciding on a name for a proprietary red blend – Derek drew from one of his passions, white water kayaking. The name Skyhook comes from a series of rapids along the Kaweah River in Tulare County (which begins in Sequoia National Park). The waxing crescent moon image on the label refers to an appropriate time to begin new projects. This ties in well – starting this label following the success he had with the Carne Humana label.
Derek sources grapes from Napa, Monterey and Sonoma County – and makes the wine in the Napa Valley.
Select Wines
The 2013 Skyhook Red Wine was sourced from Bennett Valley (within a short drive of Santa Rosa in neighboring Sonoma County). This is a blend of 53% Syrah and 47% Grenache; it is dark in the glass. Reveals bright and lively aromatics that are fruit driven rather than oak influenced. Somewhat savory on the bouquet it shows aromas of blackberry, cassis and licorice along with an element of cedar box. Supple and seamless across the palate this wine finishes fairly soft with well-integrated fine-grained tannins and an oak spice that lingers.
The 2014 Bodega Rancho Syrah Bennett Valley Vivio Vineyard shows dark fruit on the bouquet including blackberry along with black licorice. The fruit aromas are tinged with notes of espresso, brown sugar and brown chocolate. The dark fruit continues onto the palate – with moderate slightly chewy both grape and wood tannins showing anchoring a very long finish. The tannins are more on the front of the palate rather than the back.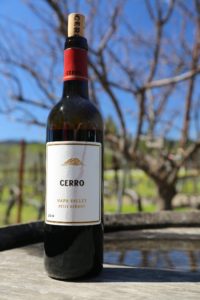 The 2014 Cerro Napa Valley Petit Verdot is from a vineyard in Rutherford – harvested from the Cerrito Block. There are very few 100% varietal Petit Verdot wines coming from the Napa Valley – this variety is one of the most expensive per tonnage grapes in Napa. Often Petit Verdot is used as a blending variety – and when it is made 100% varietal often it is produced in very small quantities released only to wine clubs. But this is one of Derek's primary wines.
One immediately notices how dark this wine is in the glass (dark purple) – and then the pretty bouquet. Dark fruit – blackberry complemented by hints of sweetness and dessert spice (clove) in the background, along with a floral component leads to a palate that is well layered. Certainly, packed with flavor showcasing darker fruits rather than red fruit. One almost assumes a wine made 100% from this variety (and still very young at the time of our tasting) would be grippy and chewy on the finish. Rather the tannins are managed remarkably well – are somewhat chalky but very well integrated into the finish. Total production on this wine is around 400 cases annually.
Derek also makes a Cerro Merlot from the Nichelini Vineyard in Napa's Chiles Valley and a Cerro Zinfandel – also from the Chiles Valley.
The wines are sold primarily through brokers and distributors – in 2018 Derek moved his production from Caymus to another family related winery in eastern Napa County – and can hold tastings there on a limited basis. The Skyhook and Cerro brands have limited distribution in Louisiana (New Orleans has become a good market) and in New Jersey. For more information, visit: www.jdbwines.com