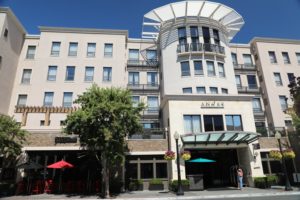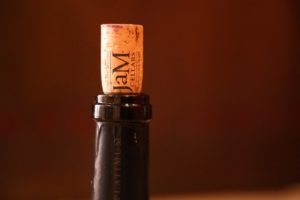 JaM Cellars is a remarkable success story rooted in Napa Valley, founded by vintner and vineyard manager (among his many jobs) John Anthony Truchard. John calls the story of JaM Cellars, "rare, random and unexpected" and he still has a hard time wrapping his head around how fast demand for his wines have grown. The story is an interesting one and worth sharing as told to us by John.
With the slowdown of the economy in 2008 John immediately noticed the demand for his John Anthony wines becoming "less insatiable" as he puts it, especially for his premium wines. He then started spending more time in the market with his distributors trying to increase brand awareness for his wines. Some of this time was in restaurants where he quickly realized the owners were less interested in buying wine at the time and were struggling just to stay in business.
He went on a promotional trip with the Napa Valley Vintners and one of the restaurateur's indicated wines were selling OK in the $15 to $20 price point. Returning to Napa he decided to bulk out some of his Chardonnay that was already made but was having difficulties selling it. He then contacted one of the bulk distributors and requested mostly blind samples of over 60 different wines. He and his winemaker at the time, Rob Lloyd sat down and tasted through them all and realized most of these bulk wines were very well made and would have already sold if it were better economic times.
He and Rob decided to start a separate wine project and bottle the Chardonnay they were trying to bulk out. John sent Rob a number of potential names for the winery. Rob took one look at the list of John's fancy sounding names and said "lets simplify this, why don't we just call it Jam, using the first initials of John Anthony and his wife Michelle.
They bottled a 2009 Napa Cabernet Sauvignon for $20 but then realized the brand awareness of Napa Valley was so strong consumers did not perceive a Napa Cabernet Sauvignon at this price point as a 'serious' wine. They would have to start thinking about sourcing grapes outside of Napa Valley to maintain this price point. Also in 2009, John had a vineyard client who was desperately trying to sell his Chardonnay. John tried to help him in this regard and contacted a number of premium wineries in the valley but all were "swimming in Chardonnay" and he wasn't able to sell any of this fruit.
John approached the vineyard owner and gave him two options – let the fruit hang on the vine and rot and eat the cost of the vintage or use it for bulk wine. The vintner chose the latter of the two options and the seeds of JaM Cellars were starting to take place – albeit on a small scale compared to their current production. Incidentally they made this Chardonnay at what was Folio Winery in Napa's Carneros region – in the late 1970s this winery was under different ownership and was called Carneros Creek. John remembers his parents, Tony and Jo Ann Truchard (long time grape growers in Carneros) sold their first grapes to this winery in 1977.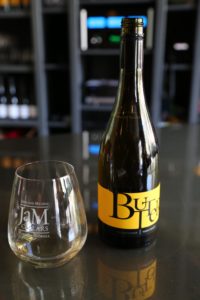 Rather than barrel ferment or use other small batch fermentation vessels, John realized they needed something much larger and more efficient to start producing larger quantities of wine. John made this wine himself with guidance from Rob as necessary.
In 2010 John attended the Pebble Beach Food and Wine event, an annual gathering to celebrate premium wines and cuisine. While here Scott Lewis, owner of V Wine Cellars in Yountville tried some of the Chardonnay and made a simple suggestion. "Why don't you just call it Butter". They took his advice, but subsequent customer feedback about this first vintage was that it was not buttery enough. John realized they needed to change the wine making style – but do it with a limited budget.
He suggested Rob call up Demptos (a cooper in Napa) and ask if they could provide toasted wood chips – oak adjustments. As luck would have it, very few vintners were buying wood chips from Demptos in these years, and they even offered these to John at a signficiant discount. They used these for their second vintage (still the same vineyard source), replaced Napa on the label with California and made this wine more "buttery".
By the time 2011 came John realized they needed a larger and more affordable source for grapes. They went to Mendocino County for this and purchased some 100 tons of Chardonnay (equivalent to approximately 8,000 cases). Up until then, John had been used to making small production wines for his boutique John Anthony label. He saw the large fermentation tank and his first comment was "who is going to drink all this wine"?!
John needed some cash to pay for this large purchase and lady luck soon intervened. He attended a photo shoot with a fellow vintner for a magazine published by a wine distributor. There he met the CEO of the distribution company and went to dinner with him after the photo shoot. John introduced him to his Chardonnay – he was impressed, and his wife was even more so. After a few rounds of whiskey, he asked John how he could help his new wine brand. John went for it and told him, "You could write me a check for the entire amount that I just spent on purchasing 100 tons of grapes." To John's great surprise he agreed, and a handshake agreement was made. This allowed JaM Cellars to financially take the next step in production size.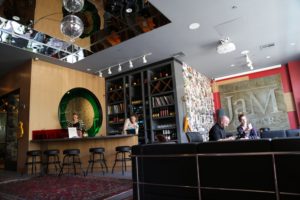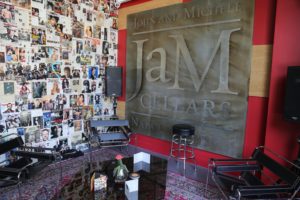 From the 1,000 cases in 2009 to 8,000 in 2011 they grew to over 450,000 cases as of their 2015 vintage and in later years have bottled and released Butter in cans and also produce a wine called Butter Bubbles. As of 2023 total production bottled under the John Anthony Family of wines is around 1 million cases each year with the vast majority of that production being the Butter wines. Their distribution is entirely the domestic market with great exposure in a variety of restaurants and supermarkets. John says their wine tends to strongly appeal to women buyers. Their vineyard sources have since expanded and now include not only Mendocino County, but also Santa Barbara and Clarksburg (Sacramento River Delta region).
Running a wine business with this case production inherently involves a number of other factors that are not in play for a typical Napa Valley producer making 500-1000 cases per year. Take yeast for instance; the yeast suppliers John worked with for years supply small packets of yeast for small batch fermentations. Growing at such a rapid rate over the first few years in business has its own set of challenges. How do you determine how much wine to make to supply the demand? Will you have enough or will there be periods when you can't meet demand? How is demand going to change? Maintaining reputable yet affordable grape sources is always critical.
However, there are certain decisions John won't make in order to protect the core identity and style of this wine. An example would be to drop the alcohol level and save a significant amount of money because the decreased alcohol would taxed at a lower rate.
JaM Cellars Tasting Lounge
In May 2016 JaM Cellars opened a tasting room in downtown Napa. This is not the first tasting room John Anthony opened; his John Anthony Wines anchors one side of the Andaz Hotel and now JaM Cellars the other side. Like the John Anthony tasting room the JaM Cellars tasting room stays open late some nights and becomes less like a tasting room but more like a lounge and a neat place to hang out with friends after all other tasting rooms and wineries have long since closed. And later the tasting room was renovated to allow the windows to fully open bringing a sense of intimacy between both guests tasting inside and those passing by on the sidewalk.
Local architect Richard Vonsaal was hired to create the interior design of the JaM Cellars tasting room with some basic words of advice from John, "make it cool". Richard has certainly done this from the disco ball in the ceiling to the Rolling Stones "cover wall" to even a separate room which doubles as a recording studio. There is plenty of seating inside including at the bar, lounge style couches and tables.
Several flights of wines can be purchased or individually by the glass or bottle including at the time of our last visit, the following options: VIP Tasting, focusing primarily on white wines, Gold Tasting, focusing on a mix of both white and red wines, and the Platinum Tasting, focusing primarily on red wines but also very limited production wines bottled under the Platinum label.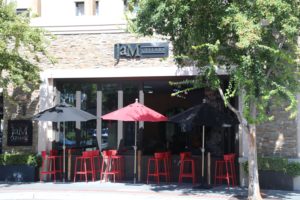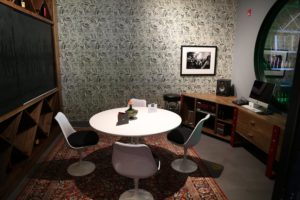 During our latest visit, JaM Cellars offered Jell-o shots, served in a small plastic container with a double pronged toothpick. It is always nice to try something a bit different than the 'tasting room Napa norm'. This puree was made using their Syrah rose and as commonly described by tasting room stuff, is a, "party in the mouth".
JaM Cellars partnered with their restaurant neighbor, Tarla to provide small bites appropriately called JaMBITES (prepared next door to order and brought to your table). Free Wifi is also offered.
Music can also be an integral part of an experience here. In the evenings from Thursday through Saturday, local musicians play inside as part of the JaMSessions. And a unique Napa Valley experience, the Sip 'N Play (reservation only) pairs 2 songs with three JaM Cellars wines. Guests taste through the wines without any music and rate certain characteristics including acidity, flavor and tannins and then listen to the music with the wines and again rate each wine. And snippets of songs are played with guests trying to guess the name of the song.
Smith Devereaux wines (formerly JW Thomas wines) were previously available for tastings here but are not longer due to the fact that JaM Cellars now produces so many different wines and the brand has grown significantly over the years. JW Thomas is named after the first initial in the founder's names, John Anthony and Ian White and also pays honor to the Napa restaurant 'The Thomas' where they were when they decided to create this label. Smith Devereaux is named after Steve Smith (the 3rd partner and Ian's middle name). These wines are created in partnership with various often well-known musicians (such as Mat Kearney).
Select Wines
John refers to his Napa Valley grown and produced limited production JaM wines his Collector's Edition wines. These include a Napa Valley JaM Cabernet Sauvignon and a Butter Chardonnay. 2014 and 2015 were the first vintages released of these Napa wines under the JaM label.
JaM cellars produces a wide diversity of wines from aromatic whites to heavier reds, all available at enticing for Napa Valley price points. And these are wines that have individualistic personalities and character. No cookie cutter bottlings here.
The 2021 JaM Cellars Sauvignon Blanc is from the John Anthony owned Church Vineyard in Carneros. The tasting room staff like to call this wine, "Kauai in a bottle" referring to its floral and tropical notes. It is one of their most aromatic wines. This wine is pale yellow in color; it offers a diversity of aromatics including of pineapple, guava, passion fruit and a light nuance reminiscent of the smell from when one pinches the end of a fresh spruce tip, or even a juniper berry note. The bottling is bright, balanced and sports a creamy texture across the palate. It is minerally and offers flavors of passion fruit, some citrus notes including pomelo and green apple. The finish is mouth watering and refreshing with lively acidity; its verve is bright but not bracing. This bottling reflects its varietal character (especially on the palate) along with a ripeness of California sunshine (most noticeable on the bouquet).
While JaM's most produced wine and the bottling they are most known for is their California Butter Chardonnay, they also produce a significantly more limited production Napa Valley Chardonnay. The 2022 JAM Cellars Napa Valley Butter Chardonnay is deep gold in color; the bouquet offers an aromatic diversity of fruit and barrel influences including of caramel, popcorn, dried straw, crème Brule, mango, pineapple and an orange peel zest. The richness of the aromatics are echoed on the palate as flavors. It offers notes of melon, pineapple, mandarin, mango, assorted stone fruits and red apple. Its barrel influence shows more on the bouquet than on the palate. This wines' intense flavor parallels an equally bright acidity, both which carry it well past the finish line. This is a memorable bottling that delivers vast amounts of pleasure. 800 cases of this wine were produced.
The 2021 JaM Cellars Platinum Pinot Noir is from the Sonoma side of Carneros (Donum Estate); this wine is medium ruby in color with fully open aromatics right from the beginning. We are fairly confident that we would not be able to identify this wine in a blind tasting of other Carneros grown and produced Pinot Noir bottlings. Its oak influences are a significant contributor to its aromatic character. This wine offers scents of cherry, plum, toasted oak and an additional related woodsy spice, chocolate, dark baking spices including clove, mocha and as the wine further evolves a sweetness of toffee/caramel is revealed. The palate is intensely flavored, showing dark cherry, raspberry, plum and a cranberry note, but without the accompanying tartness. A thread of cardamom spice runs its length. One can feel a rounded and light grip of tannins along with a light pepper note on the finish. This is a robust bottling of this variety.
The JaM Cellars Red Blend #1 Napa Valley (tasted in mid 2023) is a multi vintage wine from 2013 through 2018. This blend is primarily led by Cabernet Sauvignon with smaller percentages of Syrah, Merlot and Petit Verdot. This wine is deep ruby in color. In smelling this wine we were immediately at loss for descriptive words that we normally use when describing aromatics from a Napa Valley red wine. In describing hundreds of Napa Valley wines over the years we have never quite smelled this particular dominating scent. The bouquet is dark, yet linear, to the point that we noted only one associated smell – that of coconut oil. It brought us back to similar smells we enjoyed while living in Thailand and triggered very fond memories. There is only a hint of this characteristic on the palate which primarily features flavors of red plum, cherry and raspberry. This lighter styled wine is easy drinking with a light grip of tannins which parallels the fruit on the somewhat savory finish.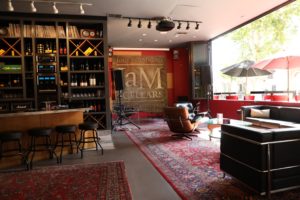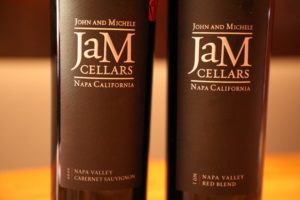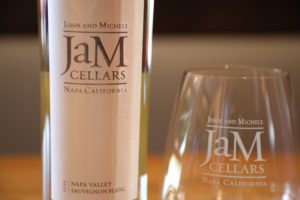 The 2020 JaM Cellars Napa Valley Cabernet Sauvignon is 100% varietal from Carneros and was aged for 10 months in 45% new American oak barrels. This wine is deep ruby; the bouquet reveals lovely aromatics including of plum, dark raspberry, blackberry and blueberry with a complementary supporting oak aromatics including of assorted baking spices including nutmeg along with a nuance of chocolate. The palate delivers an initial perceived sweetness up front with flavors including raspberry, cherry and plum. Its texture is gentle with tannins that roll over the palate with a supple feel. They sport a light to moderate and long lasting grip with a texture that feels chalky like. Medium acidity. The finish lingers with a note of dried tobacco leaf.
The 2018 JaM Cellars Platinum Cabernet Sauvignon was aged in 15% French oak barrels along with neutral barrels. The grapes for this wine were sourced from vineyards in Coombsville, Oak Knoll District and Calistoga. This wine is deep ruby and nearly opaque in the glass; it offers a sweetly fruited union of ripe fruits combined with baking spices. It reveals scents of cherry liqueur, black cherry, prune, cassis and blackberry pie. The palate is opulent showing flavors of blackberry, dark cherry, boysenberry, mulberry and chocolate. The tannins are grainy but not heavy and are broadly distributed across the palate. We also wrote hedonistic to describe its overall character. A noticeable flavor of dried tobacco leaf continues to persist following the fruit on the finish.
JaM Cellars also produces a non vintage sparkling wine bottled under their Platinum label. We tasted their latest vintage in 2023, a blend of 98% Pinot Noir with 2% Pinot Meunier. This wine shows a pinkish hue and a fruity but fresh bouquet with aromas of raspberry, strawberry, red apple and grapefruit. This would be an ideal candidate as a palate cleanser after drinking or tasting through heavier Napa Valley Cabernet Sauvignons. The palate offers flavors of wild strawberry, Ruby grapefruit, cranberry and under ripe raspberry. It is fresh, crisp and mouthwatering with a finish offering flavors of green apple, lime and lemon. Nicely done.
—
Special mention should be made about the JaM Cellars party bus. John was inspired by David Long of David Arthur Vineyards who has toured the country in his own rock-n-roll type 'party bus' well decorated with his own branding. John used the same concept to create the "Butter Bus" a prominently decorated 'party' bus that used to be owned by country music crooner Alan Jackson. Today it rolls into events promoting the JaM Cellar wines – it's a "yacht on wheels" and billboard for the brand.
For more information about JaM Cellars and their Napa tasting room, visit: www.jamcellars.com