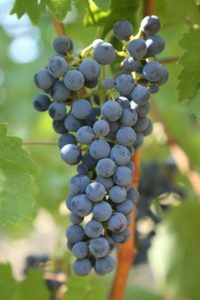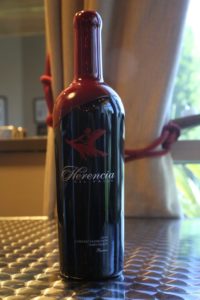 Herencia del Valle, translated into English from Spanish means the Heritage of the Valley. Herencia was founded by Guillermo Herrera; born in Los Angeles, his family moved to the Napa Valley for a better lifestyle when he was only four years old. He and his sisters were ultimately raised by a single mom who made ends meet by working in vineyards and also waiting tables at local restaurants. Guillermo has a photo of he and his mother in the early 1980s working in a vineyard in Coombsville – she is carrying a caja (bin full of grapes) and smiling – he remembers her always happy when working. Despite the difficult work, spending time with his mother in the vineyards were among some of his fondest childhood memories.
But later, Guillermo also associated vineyard work and its related smells with poverty. He remembers smelling different than other children – the smells of sulfur back when vineyards were dusted with dry sulfur, rather than sprayed in liquid form. He decided he needed to get away from the valley and working in the vineyards for a while – he left Napa to study design and cad work at college in Arizona. But he soon realized this work was not something that inspired him. So, he returned to the Napa Valley and began working for Rombauer Vineyards and then later for Renteria Vineyard Management Company.
Heritage Vineyard Management
After working with Oscar Renteria and Renteria Vineyard management for several years he co-founded Heritage Vineyard Management in 2007 with his father-in-law, Jose Luis Renteria. It was his time with Renteria Vineyard Management that helped build confidence and acquire additional skills to begin his own company. And he is forever thankful and grateful to Oscar Renteria for supporting him – and considers Oscar one of his mentors in the wine industry.
Heritage Vineyard Management offers a variety of services including vineyard development, management and a related services (they own their own machine harvester which is somewhat rare in the Napa Valley) and can help identify and source contracts for grapes. Today they operate some 650+ acres not only in Napa County (for both wineries and private vineyard owners) but also in Sonoma, Solano, Lake and Mendocino counties. Guillermo has developed both an important micro and macro-overview of the Napa Valley from a vineyard perspective; over the years he has overseen the development of over 1,000 vineyard acres.
—
Guillermo first met his talented winemaker Charles Keller through vineyard management services he was providing for Jessup Cellars (where Charles worked at the time). With no background in wine, Charles came to the Napa Valley, without a job lined up but with the intent of pursuing a new career in winemaking. He did and over the years worked with several well-respected excellent winemakers in the Napa Valley. Charles is one of the more under rated winemakers in the valley. His wines are true to the vineyard site, are not overly extracted, are food friendly and very well balanced.
He has been Herencia's winemaker since their first vintage in 2012. The two men connected over a passion for wine – and during a walk together in a vineyard, Guillermo told Charles that if he ever produced his own wine brand, Charles would be his first choice as a winemaker. That year came in 2012 when a ranch Guillermo was leasing northeast of the city of Napa had a surplus of grapes. He contacted Charles who has since made every vintage of Herencia wines.
Select Wines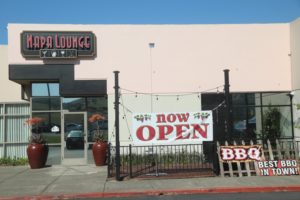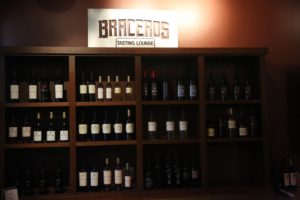 The Herencia wines are all sourced from vineyards that Guillermo and Jose Luis manage themselves. And the wines are held back several years before release – more than the typical winery aging program. Current release wines are often four to seven years old depending on the varietal.
The 2016 Herencia Sauvignon Blanc was aged in about 1/3 neutral French oak and then was blended back with the rest of the wine in stainless steel tanks before being bottled. Pale golden in color the aromas are fresh and lively – if one tasted this blind one might think it was from the previous year's harvest rather than already having several years of age. Offers tropical nuances including honeysuckle, cut grass and citrus blossom. Balanced across the palate the wine shows good acidity without being green or tart. Green apple, kiwi and gooseberry. Very flavorful and drinks great by itself.
The 2018 Herencia Los Carneros Sonoma Chardonnay is the only Sonoma County wine they produce. It went through about 65% malolactic fermentation. Offers a captivating bouquet with aromas of citrus blossom, mango, peach, dried straw, butter and even tinges of caramel. A lovely flavor profile including tangerine, golden delicious apple and some citrus notes (orange). A nice balance between acid and a perceived sweetness from the oak aging. Crisp with a nice tanginess on the finish.
The 2014 Herencia Zinfandel was sourced from the Chiles Valley (east of the main Napa Valley) from vines planted in 1975. The beauty of this Zinfandel is it stays away from anything described as "over" – IE, it's not over ripe, over oaked, heavy or sweet. Beautifully balanced with the characteristics that make Zinfandel so appealing when its farmed, harvested and made with restraint. Shows spice notes on the bouquet including cardamom, pepper, anis and a 5-star spice. Complemented nicely with primarily red fruits. Balanced across the palate with flavors of licorice, bright red fruits including red currant and hints of white pepper. Lingers with dried tobacco leaf, darker/spicy tannins and great acidity. A very food friendly offering.
The 2014 Herencia Merlot was sourced from a northern Carneros hillside vineyard (almost to Mt. Veeder). The bouquet shows notes of dried herbs, tobacco leaf and hints of cedar. Well layered on the palate with both red and darker fruits including plum. Hints of black olive. A darker fruit and spice filled finish. Grainy tannins. Let this wine sit in the glass it becomes smooth and even more balanced given some time.
The 2013 Herencia Cabernet Sauvignon – presents an appealing union of dark fruit (plum), chocolate and old cedar box aromas. As the wine opens further, reveals aromas of espresso and mocha. Plenty of depth across the palate complemented by both ripeness yet a bright acidity. The tannins still show plenty of grip, grainier then coarse. This wine has aged well and still has plenty of life ahead of it. Herencia also produces a Cabernet Sauvignon Reserve.
The red image of the dancer on the front of all the Herencia wine bottles is a tribute to Ballet Folklorico and to Guillermo's own daughter who has learned this from family, passed down through the generations.
Karma Lounge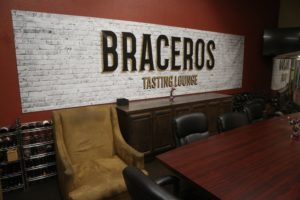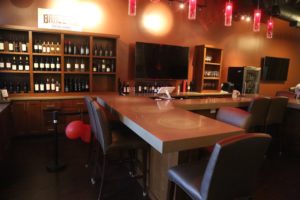 Formerly occupied by NFL Great Charles Woodson to showcase his namesake wines, in February 2020, the space converted into a tasting room and lounge for a select group of primarily Mexican American vintners – many of whom are part of the Mexican American Vintners Association (Guillermo became president of MAVA in 2018). This space was called the Braceros Lounge and then it was soon changed to: Napa Lounge. Not only are wines from the producers featured here, but so too are their generational stories including both struggles and successes. And the space is a tribute to their heritage.
And in early 2023 the space changed names again and is now known as the Karma Lounge, a dance and nightclub.
Special events are held including a fun gathering on select weekends called La Cruda, meaning 'the hangover' in Spanish. This event involves good food and wine including menudo and non-wine beverages including mimosas and micheladas. The tasting room is located in what is commonly referred to as the Crusher District – a business and light industrial park home to a number of small wine producers. Easily seen, the tasting room is located on the northwest corner near the interaction of Highway 221 and Kaiser Road. There is plenty of seating inside and also a fenced off exterior patio.
Due to their specific alcohol license, Karma Lounge offers a full-service bar along with a selection of small bites. In keeping the sports theme of the prior ownership, the lounge features a TruGolf Vista Pro12 golf simulator. Napa Lounge was casually open in 2021 but did not formally open until January 10, 2022.
—
The Herencia wines are primarily sold direct to consumer – although they have selected distribution in parts of Florida. For more information, visit: www.herenciawines.com