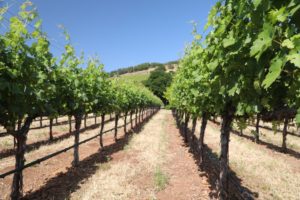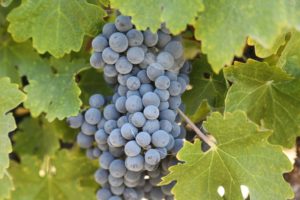 Harbison Estate Wines. This small slice of Oakville is planted to 5 acres of vines. The soils here are quintessential eastern Oakville: red, iron rich and aggravatingly rocky for humans, but in a good way for grapevines. These soils are characteristic of the eastern Oakville benchlands and elevations higher on Pritchard Hill. This is a prime part of Oakville – immediate neighbors are Screaming Eagle, Gargiulo Vineyards, Tench Vineyards and on the other side of the Silverado Trail, Joseph Phelps's Backus Vineyard.
Those who meet Joe and Pat Harbison will quickly realize their passion for fine wine, or perhaps we can call it an obsession, (a trait we understand all too well), their sense of place and throughout their history as a wine brand, a remarkable commitment to organizing, supporting and promoting a diversity of charity auction events in regard to children's needs.
Joe began collecting wines at age 19, purchasing a wine cellar from a private collector; he would eventually amass some 40,00 bottles. After graduating from Villanova he became a commissioned officer in the U.S. Navy, stationed in the Mediterranean. Joe simultaneously studied winemaking and viticulure at UC Davis while attending law school at Pacific McGeorge School of Law in Sacramento. He realized trying to earn two degrees simultaneously was too intense, so he stopped his studies at UC Davis and ultimately graduated with a law degree from McGeorge School of Law.
He and his wife Patricia began visiting Napa Valley in the 1970s and 1980s. They attended the 4th Napa Valley Wine Auction in 1985 (their first of many). They became involved in other charity auctions in the late 1980s, initially donating bottles from their own cellar. In 1998 they began producing large format bottles for charity events and related auctions sourcing grapes from Stagecoach Vineyard and Oakville Ranch and bottling the wines under JP Harbison. The 1998 vintage was 6 barrels of which only 6 cases were sold commercially which led writer Norm Roby of Decanter Magazine at the time to call their wine, "the ultimate new boutique brand". Joe remembers St. Helena Wine Center was one of their first clients. They produced wines under this label from 1998 until 2007 and proceeds from the sales of these wines at auction raised 8 million for children's charities. Joe made the early vintages of these wines at nearby Miner Family Winery.
Joe and Patricia were instrumental in both developing in some cases and supporting numerous charity and wine auction events across the country. Joe estimates in a span of over a span of 28 years they chaired 75 of these events and raised an impressive nearly 400 million dollars for children's related needs including healthcare and education. Joe founded the Northeastern California and Northern Nevada Make-A-Wish Foundation; the Harbison Family Foundation produced their Winter Wine and Food Fest for 20 years. Another prominent charity auction, V Foundation Wine Celebration was modeled on the auction Joe setup for the Make-A-Wish Foundation. In 2012, Joe and Pat co-chaired Auction Napa Valley.
For several years they began looking for property in Napa Valley but never could locate the 'right' spot. Joe recalls vintner John Shafer advising him to continue to wait because land was so expensive back then; prices were in the $50,000 per acre price range. Fortunately, they did not heed Shafer's advice and kept actively pursuing owning property in Napa Valley. By 2005 they had gone through numerous escrows, each falling out of favor due to a variety of reasons, i.e., little water, bad wells, easement issues etc. While attending the High Museum Atlanta Wine Auction in 2005 their realtor called them and said she had both good news and bad news; a premium property had come up for sale next to Screaming Eagle but that there were 17 other bidders.
Joe asked their long time friend, viticulturist Jim Barbour for his advice. Barbour went to the site and drilled three soil pits and simply told Joe, "buy it". The Harbison's faxed an 8 page letter to the previous owners; this personalized outreach earned the favor of the owners who ultimately chose to sell the site to them.
The property was in bad shape; the real estate agent described the existing house as, "having reached the end of its occupancy life span". Joe remembers the floor falling in and a bee hive located in one corner of the inside of the house. Old cars, a trailer and other junk littered the site. The address sign at that time was merely spray painted on a temporary piece of wood sitting next to Silverado Trail.
The property underwent a remarkable transition in a matter of only a few years. Jim Barbour planted the vineyard in 2005 entirely to Cabernet Sauvignon on 101-14 rootstock (5,200 vines). Bud wood was selected from a portfolio of 30 vineyard sites throughout Napa Valley and then field grafted later that same year utilizing two clones 7 and 337 among three distinctive blocks identified based on soil variations: Trail (Block 1), Pony Express (Block 2) and Horseshoe (Block 3). The first estate vintage of Harbison was in 2008 when they harvested one ton from each block but never released the wines commercially. In 2009 they produced 29 barrels, sold 25 of the barrels on the bulk market and bottled 4 barrels.
Clone 7 was first imported into California from the Montpellier Nursery in France by James Concannon the founder of Concannan Vineyard in Livermore in 1893. In Napa Valley, winemaker Anthony Bell is known for his trial work in identifying differences between Cabernet Sauvignon clones including both clone 7 and 337.
Barbour managed the vineyard from 2005 through 2019; in 2020 Doug Hill of Oak Knoll Farming Corporation took over the management of the vines. Hill's attention to detail in the vineyard is meticulous. From 2011 through 2018 winemaker Russel Bevan crafted the Harbison Wines. Winemaker Jean Hoefliger was introduced to the Harbison's by former Barbour viticulturist, Michael Loconto. Jean's first full vintage for Harbison was in 2020. He has made wine from some extremely special sites throughout Napa Valley during his several decade career. He told us he considers Harbison Vineyard one of the most premium sites he has been honored to work with. And he mentioned that one never entirely determines the greatness of a site, merely by looking at it. A vineyard's legacy is built with time and it takes years to learn all its nuances.
Select Wines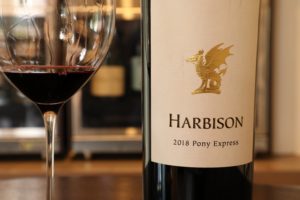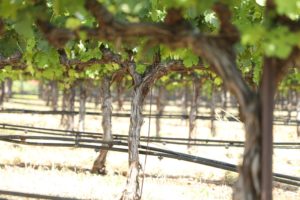 The property produces three distinctive wines from three vineyard blocks. Pony Express is named in homage to an old horse stop and corral on this part of the property; this block is located on the northern side of their property bordering Tench Vineyard. When the Harbison's purchased the site, the walls of a small adobe brick structure were still standing. Trail refers to the small vineyard block in front of their home bordering the Silverado Trail and directly across from the lower block of Joseph Phelp's Backus Vineyard. And Horseshoe refers to the vineyard block bordering Screaming Eagle's property; Joe recalls the 'billions' as he puts it, of horseshoes found on this part of the property when the vineyard was being prepared for planting.
All bottlings are barrel fermented and then aged in a varying percentage of new French oak depending on each block.
The 2018 Harbison Oakville Pony Express Cabernet Sauvignon Oakville (clone 337) is deep ruby and opaque in the glass; the aromatics are simply put, beautiful. They are layered and diverse and offer scents of violets, blackberry, boysenberry, a balsamic reduction, rusting iron spike, almost a meaty note, dark cherry and deeper in the bouquet, some darker dessert spices including a hint of mocha and chocolate. The texture is a noteworthy characteristic to this bottling, with tannins that feel dense, but cushiony with a lightly grainy, rounded and soft profile. Because the tannins feel so densely woven together, there is a slight chewy sensation on the finish. The palate offers primarily darker fruited flavors including of blackberry, dark cherry and blueberry. The finish is earthy with a hint of lingering toasted cedar and a dusty nuance.
The 2018 Harbison The Trail Oakville (clone 337) is deep ruby in color and opaque; the bouquet is highly appealing with notes of blackberry, boysenberry and mulberry. There are some deeper aromatics notes here; let it breathe and it will open to nuances of Asian spices and old cedar. This wine is layered with grainy but well-integrated tannins. The finish is rich, juicy, savory and shows notes of dried herbs, tobacco spice and a lingering brightness. This wine shows power, depth and to a certain degree, opulence, yet also exhibits balance or put another way, restraint.
The 2018 Harbison Horseshoe Oakville Cabernet Sauvignon (clone 7) is deep ruby in color; the bouquet is immediately appealing offering aromas of dried rose petals, boysenberry, blackberry, dark chocolate and a hint of soy sauce. As the wine evolves in the glass it transitions to a note of sweet tobacco spice. Of the four bottlings we tried, this showed the ripest bouquet. The palate is dark fruited with both flavors of blackberry, dark cherry and plum. The tannins are seamless and well-integrated into the rich finish. A note of light dust/dryness continues to persist on the finish, outliving the fruit. This wine delivers plenty of appeal 5 years post vintage at the time of our tasting.
With such low yields in 2020 and the grapes harvested during a planned pick several days prior to the Glass Fire, for the first time since 2009 Harbison produced a three block blend. The 2020 Harbison 3-Blocks Oakville is deep ruby in color with an amaranthine rim; the bouquet is a little shy and needs time to fully open and reveal its core of fruit. Initially it offers a hint of dried tobacco leaf and a noticeable sweetness of both baking spices and fruit. The palate reveals flavors of plum and dark cherry. Its texture is a noteworthy attribute; one can feel a certain density of tannin but without being heavy or overly pronounced. This wine lingers with notes of sage, dried herbs and a persistent dry note noticeable more on the front of the palate.
And while not produced every year, Harbison does make a very limited production Chardonnay and a Pinot Noir. These wines are initially offered to allocation list members. Each estate bottling is typically produced in quantities of 85 to 100 cases each year.
—
The image on each of their bottlings is Joe's family Irish crest. It dates back to 1000 AD when the MacOrbin clan was formed and refers to Herbert's son and the son of little Herbert, Harbison.
The wines are almost entirely sold direct to consumer; locally we have sometimes seen select bottlings available for sale or tasting at the Oakville Grocery/Oakville Wine Merchant. For more information, to purchase wine or to signup for the allocation list, visit: www.harbisonestatewines.com