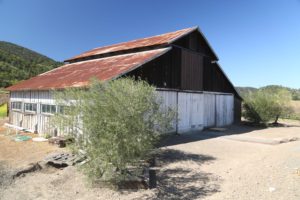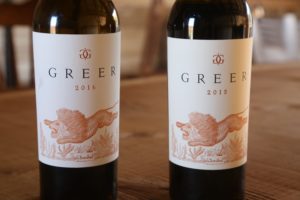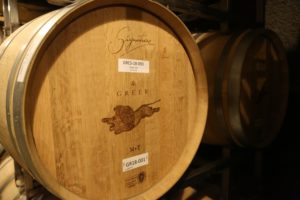 Greer Wines. The Greer Vineyard is 7 acres of which 5 acres are planted entirely to Cabernet Sauvignon. Located in western Rutherford on the lower edge of the Rutherford bench, the vineyard is planted on very slightly sloping soils – the tail end of deposits that have eroded off of the Mayacamas mountains over the millennia. This property was purchased in the early 1980s by Cyd and Robert Greer. The vines were planted at the time on AXR root stock but eventually had to be replaced due to phyloxxera – today they are managed by local vineyard management company.
The property is mostly planted to vines – a house burned down in 2008 and hasn't been rebuilt. The only structure on the property is an old barn which dates from 1912 (containing a massive redwood table harvested from an old redwood tree on the property years ago). From the second floor of the barn on a clear day there are excellent views in all directions but especially across the valley looking east into Atlas Peak, Stagecoach Vineyards and a nice view of Haystack, the prominent piece of Atlas Peak that loosely resembles a haystack. And to the west of the barn is the proprieties' water supply, a small reservoir.
Cyd is a prominent St. Helena based real estate agent with Coldwell Banker whose focus is on property in the Napa Valley. Her listings at any one time are a record of some of the valley's most luxurious private properties as well as select wineries. She has ranked as the top selling real estate agent in the Napa Valley since 2009 having sold nearly a billion dollars of property in her career and is consistently ranked among the top USA producing agents.
This is an exceptional vineyard neighborhood – the well-regarded Morisoli Vineyard is nearby, the vineyard that Joseph Phelps uses for part of their Insignia program borders one side of their vineyard as do vineyards for Inglenook Estate. Slightly to the northwest is Scarecrow Vineyard. Only one wine is produced from the property each year, a 100% varietal Cabernet Sauvignon.
Their vineyard is in the heart of Rutherford – founded as a sub appellation in 1993 its namesake is the tiny nearby town. When referring to this appellation its soils always play a prominent role. This region is characterized by the sometimes "dusty" quality found within its wines. The primary soils include gravel, loam and sand with volcanic deposits. Much of this came from alluvial fans which drained from both the Mayacamas and Vaca mountain ranges. Some of the bench land soils on both the western and eastern sides of the appellation are among the most coveted terroir in the valley.
This appellation is located within the widest point of the Napa Valley and as a result annually sees more radiant exposure than the other appellations. Nowhere in the appellation is the elevation above 500 feet although there are certainly quite a few lower hillside vineyards.
Winemaker Aaron Pott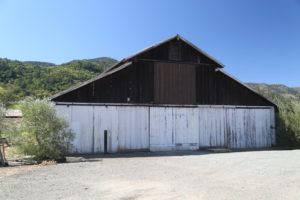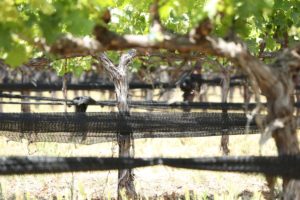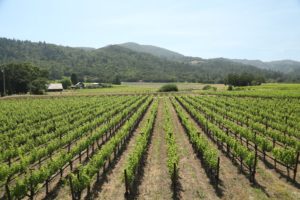 Conveniently one of their neighbors in the city of St. Helena is accomplished winemaker Aaron Pott. It was Aaron who ultimately convinced the Greers to begin producing their own wines starting with the 2008 vintage. For many years they sold their grapes to renowned wineries such as Opus One, Caymus Winery, Pine Ridge, Etude (back when Tony & Michelle Soter were the owners) and later were used in St. Clement's Oroppas (their flagship Cabernet Sauvignon).
Aaron's father was a Presbyterian minister who enjoyed German Riesling. Perhaps his father's proclivity for wine influenced his own career as he was drawn to wine making at a young age. Aaron grew up in Eugene, Oregon but moved around with his family based on his fathers' career. After graduating from high school, the family was conveniently living in the town of Davis, California home of arguably the best wine school in the country, the University of California, Davis.
Aaron earned his undergraduate degree in Enology from UC Davis – having been one of the few Napa based winemakers who actually lived in Davis before attending college there. He later graduated from the Université of Bourgogne in France with a master's degree in Viticulture. His first winemaking job in the valley was under Napa legend John Kongsgaard at Newton Vineyard as assistant winemaker in 1990. Later Aaron moved to France where he earned his master's degree in Viticulture from the Université of Bourgogne. Upon returning to California, he landed a dream job at Beringer as their "International winemaker" flying to countries such as Chile, Italy and France to make wine. He has been the primary winemaker at St. Clement and at Quintessa and now much of his time is in demand as a consulting winemaker for a select group of premium Napa based producers.
Select Wines
The 2019 Greer Cabernet Sauvignon is deep ruby in color and nearly opaque; the aromatics need some time to open and when they do, they offer notes of dark fruits plus old cedar/toasted oak spice. The bouquet also offers scents of plum, dark chocolate, dust and sage. This wine is superbly balanced and seamless across the palate with a gentle textural approach. This wine features flavors of plum, blackberry and a bright fruited finish including of currant, and red cherry along with an earthy/dusty note. One can feel the tannins but they are rounded. If we were to characterize a Napa Valley grown Cabernet Sauvignon as having the perfect palate profile, this bottling would be an ideal candidate. The tannins parallel the fruit on the finish for some time; many red wines show either the tannins or the fruit, dropping off before the other, but neither do on this wine.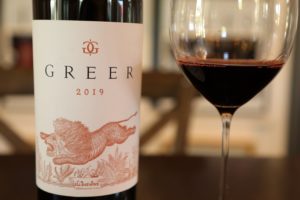 The 2016 Greer Cabernet Sauvignon is ruby in color initially offering some dry earth notes on the bouquet with additional aromatics of cigar smoke, dried tobacco leaf, cassis, blackberry and as the wine continues to open, reveals mocha and brown chocolate. A fun wine to smell. Features an appealing softness, yet with depth of flavor across the palate with tannins that are mature, fine grained, and rounded in texture. Flavors of blackberry, boysenberry and plum linger with hints of cedar, a slightly dusty nuance and light note of dried tobacco leaf. Very balanced. We noticed that the infamous Rutherford dust shows more in this vintage than the 2015.
The 2015 Greer Cabernet Sauvignon offers very pretty aromatics including bright and lively fruit of raspberry, red cherry and floral hints including dried rose petal. Superbly balanced there is a fine integration of fruit, acid and structure – this wine is seamless in its presentation. It has also held its freshness very nicely over the years (we tasted 4 years after its vintage date). Gravelly well-integrated tannins showcase this wine's lovely texture. Perhaps a bit more robust structure then the 2016 vintage. Lingers with mouthwatering fruit including notes of red cherry and cranberry.
The label is intriguing; it depicts a hand-drawn lion. Robert's great-great-Grandfather taught calligraphy in the late 1880s and this image was taken from a poster dating from around 1880 advertising his services.
Their initial sales were buoyed in part by high praise heaped by wine enthusiasts on popular wine forums including Robert Parker and the Wine Berzerker's websites. Currently they have no domestic brick and mortar distribution although some vintages can be found through select online retailers such as Benchmark Wine Group. Greer also has very limited distribution in select markets in Asia and Europe including Switzerland. The wines are primarily sold direct. Only about 400 cases are produced each year.
Interested parties can also order 3- and 6-liter larger format hand-etched bottles, however these must be ordered at least a year in advance of their release date.
Greer is a long-time vineyard owner and producer that is very much under the radar. And perhaps that is their intent with interested parties having to really seek them out. For more information and or to join their mailing list, visit: www.greerwine.com