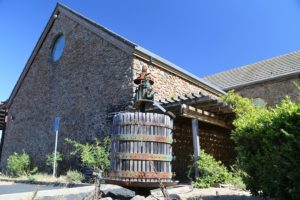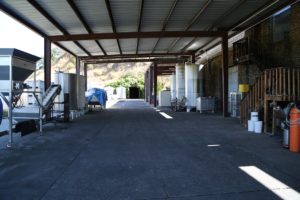 Givich Vineyards. Founder Ken Givich was born and raised in San Francisco. Wine was a part of life through his European heritage; his mother's side of the family was originally from Spain and his father's side of the family from Croatia. Both of his grandparents made wine. He studied microbiology at UCLA, continued his studies at Cal Poly in San Luis Obispo and after graduating moved back to the San Francisco Bay Area to find work – spending some time as a medical microbiologist.
In 1978 he found a position at Guittard Chocolate Company – the country's oldest continuously owned and operating chocolate company (having been founded in 1868 in San Francisco). The company had to move from San Francisco in the early to mid 1950s to make way for the Embarcadero freeway – and has been headquartered in Burlingame (just south of the San Francisco airport) ever since. Ken is currently the company's Director of Microbiology and also handles compliance.
Ken began making home wine in a garage in 1989 recalling he purchased a 60-gallon barrel and rented various winemaking equipment. Over the years, he made several prudent financial investments which eventually helped fund Givich Vineyards. In 1984 he bought a condominium near Campbell/San Jose for his mother – after she passed on, he sold this and used the money from the sale to purchase 40 acres of undeveloped land in El Dorado County. The costs began mounting as he brought in a road, electricity and water to the site.
From a financial standpoint, Ken admits even his home winemaking was a very expensive hobby and in order to continue he needed to take the next steps. So he sold his El Dorado property and used the profits to fund a commercial wine venture. He discovered a winery though a wine equipment website in eastern Napa County advertising custom crush services. At the time this winery was known as Moss Creek Winery, located in Moskowite Corner (currently called Steele Canyon Cellars).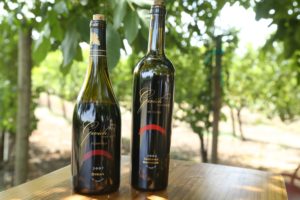 The winery is located in the far eastern reaches of the country; the ridge that rises directly to the east of the winery is the border of Napa and Solano counties. The winery is located a good 30 minutes from the Napa Valley floor along very windy roads – merely 10 minutes from Lake Berryessa. This may be the furthest winery from the actual town of Napa that still uses a Napa address. The winery is owned by the Moskowite family – they have farmed this land since 1917. At one point their family's land holdings here totaled over 10,000 acres. It is still a sizable property as they own over 1300 acres – not all planted to vine of course; much of the property remains in its natural setting.
Ken connected with winemaker Bart Barthélemy who was involved in the custom crush operations at Moss Creek Winery and also met winemaker Jason Ball. Jason made all vintages of Givich Vineyards until tragically passing away at age 44 in 2014. Ken continues to make his wines at the same winery – since Jason's passing, he has assumed much of the winemaking duties. His winemaking style focuses on fruit forward wines – wines that express the varieties' characteristics without a heavy-handed influence of oak.
While Ken enjoys working with science through his day job he enjoys the creativity of winemaking – especially the blending.
The first vintage of Givich Vineyards was in 2002 – Ken stored his first few vintages of Givich Vineyards at Wines Central warehouse in Mare Island. Unfortunately, all of his wines burned in an arson fire at this warehouse in 2005. Fortunately, but bittersweet, he had insurance to cover what could have been the end of the road for a small producer in its infancy.
Select Wines
The 2006 Givich Vineyards Rutherford Merlot shows some noticeable age with its brick red color; it offers a diverse bouquet with aromas of ripe plum, raspberry, cocoa powder, black licorice and an accompanying thread of darker spices throughout. Has a meaty element at times and is somewhat savory in its aromatic presentation. Balanced across the palate offers darker fruits including plum and blackberry. Finishes with darker spices, leather and tobacco leaf. The tannins are fine-grained and somewhat dusty – despite the wine's age they still retain a noticeable long-lasting grip. Of the several wines we tried, this one shows the most characteristics of aging.
The 2007 Givich Vineyards Yountville Syrah is dark red in the glass – still shows plenty of fruit 12 years after its vintage date. Ripe blackberry, brown chocolate, hints of cedar box and sweet darker dessert spices. Shows a brightness of acidity across the palate but still with plenty of fruit. Mostly dark fruit shows on the palate including blackberry and boysenberry. Plenty of depth of flavor. The finish is lively, spice filled including pepper and framed by gritty somewhat chewy tannins. This wine has held up very nicely over the years and is drinking very well now.
The 2006 Givich Vineyards Mt. Veeder Cabernet Sauvignon is noticeably dark in the glass – has retained its color nicely 13 years after vintage. Highlights of the bouquet are mostly darker fruit aromas including cherry and boysenberry. Also leather, dust, dried herbs and sandalwood aromatics along with espresso and hints of mocha. Packed with flavor – a heady hillside showing but extremely well balanced. Well integrated – with appealing texture including slightly earthy tannins which linger for quite some time along with plenty of fruit. This wine has aged very well.
Givich Vineyards does not produce wine every year – an average production is only about 300-500 cases per year. Ken does not own any vineyards rather he sources from select vineyards in Napa Valley and Sonoma including from Page Nord Vineyards in the Oak Knoll District. Most of their wines are sold to restaurants including one of their best performing clients, Pasta Moon in Half Moon Bay. Wine can also be purchased online but can only be shipped to California addresses.
Givich Vineyards does not produce wine every year and some years there are no Napa wines produced. Ken has a well-stocked inventory of older vintages for sale; interested parties should contact him directly through his website: www.givichvineyards.com