When your Napa heritage is deeply rooted in agriculture as with the Gallegos Family – the jump to making wine is one of passion and comes from a true respect and connection to the earth.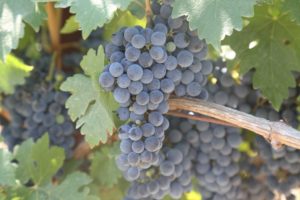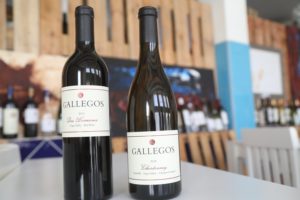 Gallegos Wines. The family heritage as it relates to Napa began in the mid 1950's when Ignacio Gallegos Sr. moved here from Yuma Arizona – previously he was living in the small town of El Llano in Michoacán, Mexico. Their immigration to California was part of the World War II Bracero program.
Bracero, in Spanish means "manual" laborer – this program came about through various laws and agreements in 1942 between the United States and Mexico to bring in temporary workers to Stockton California. This program was extended after the war and was active all the way until 1964.
During this post prohibition period of Napa's history there were very few wineries in the valley – by the late 1950's there were approximately ten wineries in Napa who are still producing commercially today. One of these wineries, was Beringer – Ignacio's father found work in their vineyards through an uncle who was already living and working in the Napa Valley.
At that time Beringer was still family owned and Ignacio Sr worked for Otto Beringer. Roy Raymond at the time was their winemaker; he later started Raymond Vineyards). Ignacio Sr. worked for Beringer for 30 years eventually retiring as a supervisor (he passed on in 2014). And by 1966 Ignacio ultimately brought the rest of his family to St. Helena including Ignacio Jr (winemaker for Gallegos Wines).
Ignacio Jr at the time spoke no English – his son Eric remembers him telling stories of how he was placed in first grade in elementary school despite being much older than usual for this grade. He quickly learned English and how to care for grape vines at a young age. Ignacio's older brother Maurelio worked for Edgar Beard Sr. of Beard Ranches (one of the early vineyard management companies – of which are so common today in the Napa Valley) and Ignacio Jr. learned viticulture from working with his brother. Beard Ranches is still very much active, run by Ed Beard Jr.
Ignacio Jr was also one of the first students in what was at the time, a fledgling viticulture program at Napa Valley College in 1976. He left this program to work full time among the vineyards and worked his way up to foreman at Rutherford's 100-acre J.J. Cohn Ranch (the original ranch was divided and sold, now owned by Francis Ford Coppola and Scarecrow Vineyards). His son Eric grew up here and like his father learned how to manage vines from an early age. He recalls his formative years in Rutherford and how the value of a hard worth ethic was instilled in him by his family.
Ignacio started his own vineyard management company, Gallegos Vineyard Management in 2008 and today manages over 200 acres of vineyards in the Napa Valley – for a number of prominent clients.
After Eric graduated from Fresno State with a degree in viticulture, he worked for a larger winery in the valley visiting hundreds of vineyard acres across multiple counties – ranging from non-Napa vineyards producing $8 bottles of Chardonnay to hillside Napa vineyards producing $100 bottles of wine. This gave him an appreciation for various styles of vineyard management practices as well as styles of wine.
He decided he wanted to as he says, "share his family's story and history through wine" – and approached his father about producing their own wines. Wine making was not new to his father – rather he had been making home wine for many years – picking second crop and processing all the fruit by hand from picking it, to destemming it, to foot treading.
With such a variety of vineyards around the valley – they decided to focus their wine production from vineyards they had personally planted or currently manage. Intimately knowing these vineyards has given them the perspective of which blocks they consider the best within vineyards and even down to the choice specific rows of vines.
The Gallegos wines are respective of their vineyard sites – sourcing from regions which are best suited to each variety.
Select Wines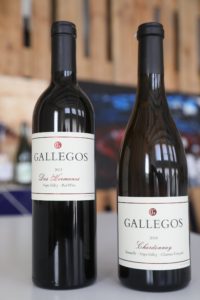 The 2020 Gallegos Rosé of Grenache, Monterey County is light salmon orange in color. Shows aromas of strawberry and rose petal. Mouthwatering acidity across the palate – with plenty of minerality nuances and almost a slight hint of a petrol quality on the finish. Lingers with a noticeable brightness. A crisp clean offering.
The 2019 Gallegos Pinot Noir Boekenoogen Vineyard, Santa Lucia Highlands offers an intriguing bouquet with aromas of graphite, chalky notes and plenty of fruit. Also notes of rhubarb. Earth driven but without being earthy. A very balanced Pinot Noir – with red cherry and red berry fruit flavors. Linger with a tartness – mouthwatering along with smooth well-integrated tannins. An extremely well-made wine – more Burgundian in style than California styled. Showcases the typicity of this variety.
The 2013 Gallegos Sauvignon Blanc was fermented in stainless tanks and aged in neutral barrel on the lees. It shows nice aromas of pineapple along with hints of graphite – and is somewhat tropical in nature. There is a creaminess that shows on the front of the palate and slightly on the finish. This is a balanced wine.
The 2012 Gallegos Chardonnay is sourced from vines greater than 30 years old that Eric's father planted from a single vineyard in Yountville. This wine saw 25% new French oak during its aging and only 25% of the wine underwent malolactic fermentation. It is an elegant bought which showcases plenty of fruit aromas – pear, honeydew, caramel notes and other baking spices. This wine has good acidity and a clean finish.
During one of his classes at Fresno State Eric met a rancher, Garrett Boekenoogen from Soledad (Monterey County) whose family had planted 200 acres of vines. They became friends and Eric remembers telling him if his family every made wine, he would be sure to source some grapes from his vineyard.
The 2012 Gallegos Pinot Noir is from the Boekenoogen Vineyard in the St. Lucia Highlands. Two clones are represented – Dijon (brings more of a fruit driven, jammy quality) and Pommard (for the texture and mouth feel). The bouquet on this wine is seductive – and all about the fruit, showing cherry notes, cherry cola and raspberry; the aromas are lively and "jump" out of glass. The complexity of fruit continues onto the palate showing flavors of boysenberry spread and raspberry with a finish that lingers with notes of white pepper, slight wood tannins and fruit.
The 2012 Gallegos Red Blend had been bottled at the time of this review but not yet released. This wine is simply a 50/50 blend of favorites – Ignacio enjoys Petit Sirah and his brother Maurelio enjoys Merlot. Maurelio owns 14 acres in Rutherford which is the source for the Merlot and through a prior client – they sourced Petit Sirah from hillside vineyards in eastern Napa County.
This wine is dark purple in the glass with a tempting bouquet that shows black fruit, a black liqueur component along with notes of toasted oak and tinged with tones of mocha. Red fruit shows more on the palate – notes of red licorice. The tannins are very well managed and integrate beautifully. They are fine grained, dusty and linger on the palate for some time. Petit Sirah is a variety that can certainly bring some structure to the wine – during fermentation the skins are pulled early in part to manage the mouth feel and tannin structure.
—
They currently produce about 1800 cases annually and the wines are selectively distributed in California, New Mexico and Florida. They are on the wine list in a number of premium restaurants in the Napa Valley including the Rutherford Grill and Celadon and at a number of local wine shops including Backroom Wines in Napa.
For more information visit: www.gallegoswines.com