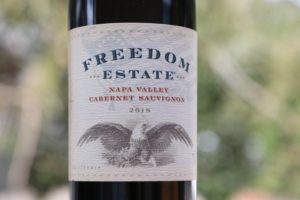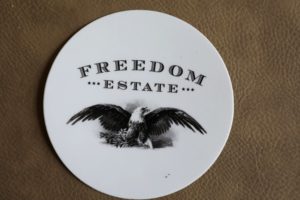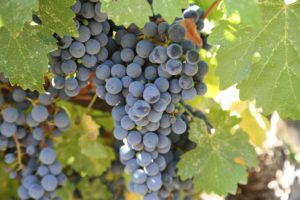 Freedom Estate was founded by proprietors Connie and Shawn Guttersen, with their first vintage produced in 2009. Freedom is a fickle thing, and it can be taken away in a blink of an eye. Freedom is such a strong word that there are arguably no equally powerful synonyms to describe its presence. People continue to move around the planet in search of freedom, escaping from exploitation, marginalization, powerlessness, cultural imperialism and violence. To Connie's family the pursuit of freedom is highly personal. Her family was forced to flee Italy during World War II; they moved to what was called Italian Somaliland, an Italian colony at the time. Her father was born in Mogadishu. She recalls him saying something like, "Africa gives you everything all at once, but it can take away everything equally as fast". War forced them to again move, this time to Newark, New Jersey in the 1960s. Freedom Estate is a tribute to her own family, but it also honors all families pursuing freedom.
Connie and Shawn moved to Napa Valley in the early 1990s for Shawn's work in recycling and waste management. He has been a partner in BLT Enterprises since 1998. This company focuses on two businesses: waste and recycling and commercial real estate and property development. Connie was one of the original 8-member team that opened the Culinary Institute of America at Greystone in St. Helena: she taught nutrition classes on campus for 20 years. She is also a New York Times bestselling author of the book, The Sonoma Diet and has authored several other culinary related books. To her wine country means, freshness, flavor and a lifestyle pattern of eating healthy food complemented by locally produced wines.
In 2010, a year after they began producing wine under Freedom Estate, they began sourcing grapes from the 1,600+ acre Somerston Ranch in Chiles Valley; they continue to produce wine from this vineyard. In 2018 they began sourcing grapes from Vangone Vineyard, a gorgeous mountain site in the Vaca mountains slightly east of Yountville.
Winemaker Steve Reynolds (Reynolds Family Winery) has made every vintage of the Freedom Estate wines. As sometimes happens in Napa Valley, children are the conduit between winemakers and prospective clients. Connie and Shawn and Steve met through their children who were simultaneously attending St Apollinaris Catholic Church in the city of Napa. And while Steve oversees all the winemaking, Connie is actively involved in the blending decisions each year.
For reference, Sherwin Family Winery on Spring Mountain in Napa Valley is the only American wine producer to have been given permission by the Alcohol and Tobacco Tax and Trade Bureau (TTB) to use an image of the American flag on their wines. Wanting to capture the essence of freedom, one of the images on the Freedom Estate wines is of a Betsy Ross Flag, which was finally approved, but only after the TTB denied several other previous renderings.
Select Wines
The focus of their wines is on producing limited production, premium bottlings with the intent to build the brand slowly for the long-term. Ideally, they would like this to become a generational family run business with one or both of their children becoming involved someday. Their wines are balanced, respective of the vineyards, showcase the richness of Napa Valley fruit, but are also crafted to be food friendly.
Freedom Estate
Every so often we experience one of those 'Napa nirvana' moments. This is one of them, drinking a wine labeled with the word Freedom from a vineyard called Persistence. Those who know, know just how important both of those words are to us. The 2021 Freedom Estate Sauvignon Blanc is from the Persistence Vineyard located near the city of Napa, owned by Steve Reynolds. This wine is deep gold in color; the bouquet is highly aromatic and ripe, including aromas of pineapple, lychee, cantaloupe, apricot in light syrup, the burnt part of crème Brule, mango pudding and vanilla bean. We recommend initially smelling this wine with your eyes closed; it is a beautiful union of fruit and dessert spices. It reminded us of walking into our aunt's kitchen during holiday gatherings years ago, a place of frantic activity, alcohol and desserts baking in the oven. The creamy palate offers flavors of pear, red apple, lemon meringue and a subtle note of vanilla. The palate lingers with a noticeable richness of flavor and a lingering light warmth of alcohol. This wine was both fermented and aged in concrete, stainless steel and wood barrels.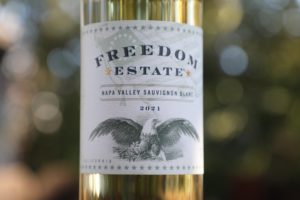 The 2018 Freedom Estate Cabernet Sauvignon is a blend of 95% Cabernet Sauvignon and 5% Merlot from both Somerston Ranch and Vangone Vineyard. This wine was aged 22 months in new French oak barrels. It is medium to dark ruby in color; the bouquet offers aromatics of old cedar and other wood spices, mocha, dark chocolate, black cherry and blackberry. It smells like a wine to have in hand when grilling outdoors on a warm summer evening. Some of the savory characteristics on the bouquet are mirrored on the palate. It offers flavors of spicy plum skin, crushed peppercorn, dried tobacco leaf and a lingering woodsy spice. The finish persists dark and savory with both fruit and spice notes framed by dry tannins showing a light to moderate grip.
Vangone Vineyard is at an elevation ranging from about 800 to 1000 feet; it is 108 acres of which about 22 are planted to vines, primarily to Cabernet Sauvignon but with a diverse tool chest of both clones and rootstalks. The property is located at the base of Haystack Mountain (elevation, 1,672 feet) between Atlas Peak and Oakville. A small section is also planted to Cabernet Franc. The vines are farmed organically, and the vineyard is certified Napa Green, a certification program by Napa County Department of Public Works and the California Green Business Program overseeing water conservation and reduced energy and waste within Napa County based wineries.
Somerston Ranch ranges in elevation from about 850 to 2400 feet with some vines planted above 2,000 feet. Today the property is planted to about 230 acres of vines divided into some 90+ individual blocks with plans to continue to expand the vineyard footprint. The majority of their vineyards are in the Napa Valley AVA – with a section of vines next to Highway 128 located in the Chiles Valley sub appellation. While the majority of their vineyards are planted to Cabernet Sauvignon, a diversity of grape varieties grow on the ranch including red Bordeaux varieties, select Rhone varieties and even a rare for Napa Valley planting of Grenache Blanc.
Persistence Vineyard is a 20-acre piece of property owned by Reynold's Family Winery near the city of Napa that is planted to 15 acres of grapes including Cabernet Sauvignon, Merlot, Cabernet Franc, Petit Verdot and the Musqué clone of Sauvignon Blanc. Appropriately, Reynold's Family produces a red blend also called Persistence from this vineyard and also a Sauvignon Blanc.
The Guttersen's own a 42-acre property near the city of Napa, planted to 5 acres of Cabernet Sauvignon. Moving forward, they will be producing wines bottled under a separate label from this property.
While they don't actively submit their wines for scores or medals, the 2014 and 2016 vintages of their Cabernet Sauvignon earned double gold medals at the Houston Rodeo Competition.
Della Vite, Italy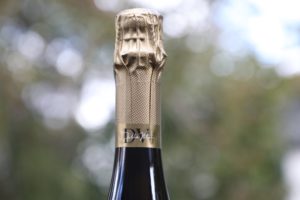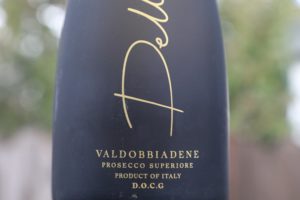 Shawn and Connie are investors in Della Vite, a prosecco producer based in Northern Italy with limited distribution in California, Florida and New York. The brand is owned by sisters Cara, Poppy, and Chloe Delevingne.
The Della Vite Prosecco D.O.C. Treviso is 11.5% alcohol. We tasted this bottling in early 2023. This wine is pale yellow in color; it offers aromas of dried straw, green apple, citrus blossom and other spring flowers. It reveals flavors of wild Sierra Nevada gooseberry (a thorny fruit that grows at a certain elevation – we have fond memories of picking these late in the summer during various backpacking trips), green apple, ruby grapefruit and lime. This is a crisp bottling with a light creamy texture; it features lively acidity and a slightly tart/tangy note which lingers on the bright and refreshing finish.
The Valdobbiadene Prosecco Superiore D.O.C.G. is 11.5% alcohol. This wine is medium gold in color; the bouquet is somewhat shy initially, but it opens nicely as it evolves in the glass. It reveals a flinty, minerality nuance along with aromas of green apple, lemon pith and citrus blossom. This wine shows plenty of fruit on the palate including of pear, red apple, grapefruit, a hint of apricot and white nectarine, and a very subtle herbal note, especially on the finish. This is a bright and balanced bottling.
—-
Total production varies each year but is usually around 400 cases. The wines are primarily available direct to consumer through their website and mailing list but also see limited distribution in Las Vegas and Texas. Locally the wines are available at Wing & Barrel, a private shooting and culinary club located in neighboring Sonoma County. A small number of library wines and or large format bottles are available for sale through the Freedom Estate website. For more information, to join their mailing list or to purchase wines, visit: www.freedomestatewine.com