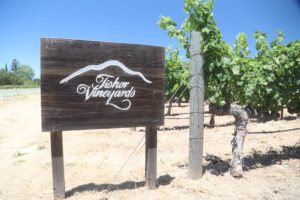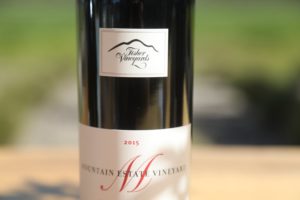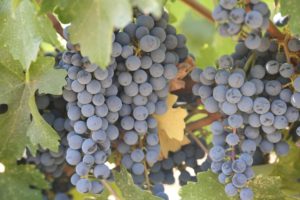 Fisher Vineyards. The Fisher history dates back to Europe where the family manufactured horse drawn carriages. The family eventually moved from Europe to Norwalk, Ohio ultimately continuing to manufacture horse-drawn carriages. One of the Fishers, Albert moved to Detroit in 1885 from Ohio – he worked at C.R. Wilson Company (another horse-drawn carriage company) and after traveling to visit other carriage businesses (for ideas), later started his own carriage business called Standard Wagon Works. In 1903 Albert met Henry Ford for the first time in Detroit; it was Albert who built the first body for the Ford vehicles.
Two brothers Fred and Charles Fisher (Albert's nephews) moved to Detroit and like their uncle, also worked at C.R. Wilson Company until, with the financial help of Albert, Fred and Charles Fisher began Fisher Body Co in 1908 – an automobile coach and chassis builder supplying to some of the early automobiles including Cadillac, Buick and Oldsmobile. Albert served as the young company's first president for a short time before selling his percentage in the ownership to Fred and Charles. For historical perspective, they formed their company merely 3 months before General Motors Corp. The two brothers later brought in the rest of their siblings to help with company operations – a total of 7 Fisher brothers (referred to as the 'fabulous fishers').
This important American automobile pioneer, Charles Fisher (is in the Automotive Hall of Fame) was Fisher Vineyards founder, Fred Fisher's grandfather. He and his family left a remarkable and significant amount of heritage in the Detroit region including at least 8 different Fisher Body Plants in both Detroit and in Flint (at the height of their operations, they maintained a total of some 40 buildings spanning some 3,700,000 square feet), a section of the 75 Freeway named Fisher Freeway, several parking garages, 5 still standing mansions including the Charles T Fisher Mansion, the Fisher Mansion (Lawrence Fisher, Charles' brother) and the Frederick T Fisher Mansion and the sizable and historic Fisher Building (housing the Fisher Theatre), among other named locations.
The mansions range in size from 10,000 to 35,000 square feet and all are located in beautiful neighborhoods, relicts of a time when Detroit was on top of the world in regard to automobile manufacturing. Five of the original six mansions are still standing, all privately owned. William A Fisher's 22,000 square foot mansion burned down in 1994; this was located on the grounds next to the extremely impressive Alfred J Mansion. The only mansion that is currently open to the public is Lawrence P Fisher's – now home to the Bhaktivedanta Cultural Center, a Hare Krishna Hindu temple also known as ISKCON Detroit. The interior has been significantly altered over the years since it was converted to the culture center upon its purchase in 1975.
At one point, Charles also owned Dixiana Farm in Lexington, Kentucky – a prominent thoroughbred horse breeding farm and was under Fisher family ownership from 1928 through 1986. And Fisher Hall at Notre Dame is named after Fred Fisher and his wife Sally. This is not the only Napa Valley Notre Dame Hall connection – reference Silver Oak Cellars, Duncan Hall which remarkably is located directly across a grass field from Fisher Hall.
60% of Fisher Body Co was sold to General Motors in 1919 and the rest of the company was sold in 1926 at which point they became a division of General Motors. All cars from that time until the mid 1990s produced by General Motors included a small plaque on the door sill below the driver's side door that read, "Body by Fisher". A contemporary Fisher company still related to automobiles is Fisher Dynamics, based in Michigan whose products focus on automobile seats and accessory seat mechanisms.
Fisher Vineyards is one of the rare family-owned wineries with separate physical wineries in both Sonoma County and the Napa Valley.
Fisher Body Co Memorabilia

FISHER MANSIONS, DETROIT
Alfred J Fisher

Charles T Fisher

Edward F Fisher

Frederick J Fisher

Lawrence P Fisher

—
Fisher Freeway, Detroit

Fisher Theatre Building, Detroit

Fisher Parking Garage, Detroit

Fisher Body Plant #21, Detroit

Fisher Body Plant #37, Detroit

Fisher Body Plant #1, Flint

Fisher Hall, Notre Dame Indiana

Mountain Estate Santa Rosa Winery and Vineyard
Fred Fisher (from Detroit) and his sister discovered this site (ranging in elevation from about 1200 to 1500 feet above sea level), a very short drive from Rincon Valley in Santa Rosa in the western hills of the Mayacamas mountains; they purchased the property in 1973. The family were already friends with the McCrea's, the founders of Stony Hill Vineyard – also in the Mayacamas mountains and were somewhat familiar with the region before their purchase. The original piece purchased was 200 acres with Fred taking ownership of 100 acres and his sister of the other half of the property. At the time the site had no electricity, running water or even a road through the property – and it was not planted to grape vines either. The family cleared out a portion of land and planted 20 acres of vines in 1973/1974; one section is now referred to as the Wedding Block – appropriately named because this is next to the Wedding Garden where Fred and Juelle were married in the summer of 1975. Juelle's maiden name is Lamb; she is originally from Holladay, Utah. Her father Robert was a well-respected orthopedic surgeon. And another block is named Whitney's Vineyard after their first-born daughter Whitney. Today a total of 30 acres of vines are planted on site.
Wood from trees removed when the land was cleared for vines was milled on site into lumber and used to build the original winery in 1978 – designed by architect William Turnbull – who also was responsible for the design of the original winery at Cakebread Cellars. The first harvest in this winery was in 1979. And this building received an honor award from the American Institute of Architects California Council and recognition from the American Wood Council for its design. 7,000 square feet of caves were later added in 1998. The winery and vineyards are in the Fountaingrove District (this AVA was recognized and established in 2015).
While building the winery, Turnbull mentioned that getting to and from the property in case of wildfire could be difficult; he recommended they develop their own fire system. Concrete tanks on the nearby hill gravity flow water to sprinklers on top of the winery building. They used this in 2020 to soak and effectively save the building. The Glass Fire started in the Vaca mountain range on the east side of Napa Valley and burned up Spring Mountain into the Fountaingrove AVA. It burned onto the Fisher property and even burned trees within a very short walk of the winery.
Fred and Juelle initially wanted to grow and sell grapes and had not planned on producing their own wine. Fred attended UC Davis to learn more about winemaking and grape growing – in 1977 he interned with winemaker Philip Togni while Philip was still working at Cuvaison – and as the Fisher Vineyard came into production in those early years, both men mutually decided the grapes from the Fisher's property were of excellent quality and should be bottled as their own wines.
Over the years the family has worked with a number of consulting or winemakers including Chuck Ortman, Max Gasiewiez, Paul Hobbs, Mia Klein and Aaron Pott.
While the family made some home wine from this property and from their Calistoga property (which was already planted) for several years in the mid to late 1970s, their first commercial vintage bottled and released under Fisher Vineyards was a Napa-Sonoma Cabernet Sauvignon (with fruit from both their Sonoma and Napa properties) and a Napa-Sonoma Chardonnay from 1979. The debut vintage of what has become arguably their flagship wines, the Coach Insignia – both Chardonnay and Cabernet Sauvignon was in 1984. While in the past the family has purchased small amounts of non-estate grapes – presently all wines are made from estate fruit and no grapes are sold to other wineries.
While the original plantings have long since been removed, Rob told us that they preserved three old vines from their original planting.
Today Fred and Juelle's three children have all returned to the family business; Whitney oversees the management of the vineyards on both properties (working with an in-house vineyard crew) and also serves as winemaker along with their head winemaker, Rob is the General Manager and Cameron oversees the sales and marketing for the business.
Tastings are either inside the winery or outside on a small hill under the shade of various trees.
Winery

Vineyards

Flora

Calistoga Winery & Vineyard
The family purchased their Calistoga property in 1975 – at the time it was planted to a number of varieties including Petite Sirah and Burger. The property is 70 acres of which about 50 acres are currently planted to Bordeaux red varieties; the site spans both sides of the Silverado Trail with the majority of the property west of the highway. Home to the Lamb Vineyard (Juelle's maiden name) and the RCF Vineyard (named after Robert). And in a very unique land use – a small section of acreage next to the winery has been used for growing barley for several years for select products from St. Helena based Mad Fritz Brewery owned by Whitney's husband, winemaker and brewmaster Nils Zacherle.
For decades the grapes harvested from this property were produced at their winery in Sonoma County and for many years an old tractor and farm equipment barn stood on the family property in the middle of the valley – roughly equidistant between the Vaca mountains to the east and the Mayacamas mountains to the west. This was eventually removed and in 2019 a modern winery was completed in time for harvest – designed by noted wine country architect Howard Backen of the St. Helena based firm Backen & Gillam Architects. The winery is divided into two buildings – one for winemaking which houses their press and a number of stainless-steel tanks and the other serves as the barrel room.
Tastings are private and are hosted by appointment only and include tastes of wines from both the Mountain Vineyard estate and their Calistoga estate. While only minutes from Calistoga, a visit to the property is well off the beaten path (there is no sign for the winery from the entrance on Silverado Trail). Wines offered tend to be a few years older as compared to their current releases.
Select Wines
Chardonnay is the only white variety grown on either of their two properties. This grows on an east facing slope at about 1300 feet in elevation. The 2018 Fisher Vineyards Mountain Estate Sonoma County Chardonnay is golden in color with attractive aromatics including hints of popcorn butter, caramel, hazelnut and other desert spices. Let the wine breath – it evolves nicely in the glass and reveals more fruit including aromas of lemon meringue and some minerality nuances. Features a lovely texture across the palate – a satiny mouth feel. Flavors of mandarin and some notes of butter. This wine has plenty of complexity without refreshingly being dominated by oak. Lingers with a brightness of acidity – inviting another sip. It was barrel fermented and aged for about 18 months in 26% new French oak. Secondary fermentation also occurred in barrel – allowing it to proceed naturally.
The 2015 Fisher Vineyards Mountain Estate Sonoma County Cabernet Sauvignon is 84% Cabernet Sauvignon, 7% Merlot, 5% Petit Verdot and 4% Cabernet Franc. Medium to dark ruby in color, the bouquet offers complexity and character of aromatics including hints of jalapeno and dried tobacco leaf along with red fruits including currant and cherry. One can smell the closer coastal influence as compared to the often more riper Napa Valley style of wines of this variety. Lovely balanced from start to finish lingering with some tobacco leaf, darker spice and earth notes. The tannins are felt yet are well integrated into the finish – lingers with a tartness, a brightness of acidity if you will.
The 2016 Fisher Vineyards Coach Insignia Napa Valley is 91% Cabernet Sauvignon, 5% Merlot and 4% Malbec from multiple blocks on the property. This is a barrel selection of the best lots from the property each year. Medium to darker ruby in color offers a very elegant bouquet with red fruits including red cherry and currant. Somewhat savory with darker spices and some dried herbs. Still, there is plenty of fruit showing both on the bouquet and palate. Lingers with some noticeable tannin grip – dry but not astringent in their profile. Long lasting finish with a freshness of fruit – this wine has plenty of life ahead of it. Aged for 22 months in 100% French oak, 95% of which was new.
—
Sonoma Country Day School
Located near the Charles M Schulz Airport, Sonoma Country Day (private K-8 school) was co-founded by Juelle with two friends in 1983. The school began small – located upstairs in one of the wings of the Luther Burbank Center (performing arts center located in the northern reaches of Santa Rosa). The school has come a long way since those early days; in 2000 Sonoma Country Day School moved to its own 18-acre campus, just west of the 101 next to a business/industrial park and a major FedEx Ground Shipping Center. Sonoma Country Day is also home to the 774 seat Jackson Theatre (used for a variety of performances and community related events). Named after donors Jess Jackson and his wife Barbara Banke of the nearby Jackson Family Wines.
Total enrollment is under 300 students with class sizes averaging under 20 students. The school is a member of Independent Schools of the San Francisco Bay Area. And as expected all three of the Fisher children went to this school. Juelle served on their Board of Trustees for 25 years. And the cousins of this author attended this school during the first few years of classes in the mid 1980s.
—
Total annual production is around 5,000 cases with most of this sold primarily direct to consumer as well as to select restaurants. Perhaps no surprise, one of their stronger markets is in Michigan. For more information, to schedule a visit or to join their mailing list, visit: www.fishervineyards.com