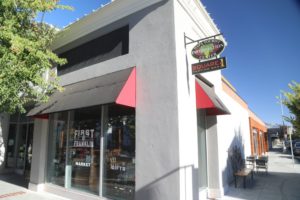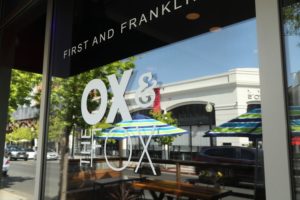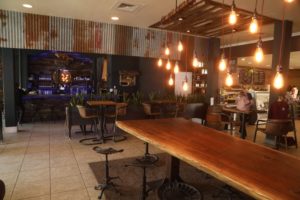 First and Franklin Marketplace formerly the Napa Tourist Information Center with the Square One tasting bar, operates a cozy tasting room inside their gift shop and deli in downtown Napa. NOTE: in 2021 the Ox and the Fox outdoor dining space plus drinks replaced the original wine tasting room inside First & Franklin. As a result of no longer offering wine tastings, this review is now archived (although First & Franklin continues to operate).
The space was originally founded by Ron and Susan Altamura, their last name synonymous with the city of Napa, its development and wine industry. Ron's cousin George Altamura is a local developer and was one of the owners of the old Napa Town Center (since sold and completely remodeled) and George's son Frank and his wife Karen own Altamura winery in the eastern part of the county and the excellent Ciccio Restaurant in Yountville.
The Altamura family settled in the Napa Valley in 1855 – today Frank and Karen still own 400 acres of what is called the Altamura Ranch.
Unfortunately, Ron passed away in early 2019 – during his career he founded a number of businesses in various industries – but founded the Napa Tourist Information Center with Susan after they moved to the Napa Valley in 2010/2011. This was not the original location of the center – rather it was in the old Napa Town Center on the other side of 1st Street.
In 2019 Brooks Street which owns the Napa Valley Wine Train and co-owns the River Terrace, and Chuck Meyer one of the owners of the nearby Napa Palisades Saloon located on the corner of First and Main Streets (5-minute walk away) purchased the building. The Palisades Saloon features a spacious interior with both a bar and two rooms for sit down dining.
Friendly staff, wide screen screens playing various sports events, great brews (more than 30 on tap at any one time) including both local bottles and their own brand, Napa Palisades Beer Company, and food make this a go to experience for both locals and visitors alike. We enjoyed a lovely salad and soup during our last visit; one of our friends says their fries are the best in the Napa Valley. Happy hour starts daily at 3pm and runs for several hours. Casual atmosphere with good food. Two open air small parking lots are located within a very short walk on Main Street.
The original Napa Tourist Information Center opened early in the modern-day renaissance of downtown Napa. At the time there were only a handful of tasting rooms in downtown Napa. Today there are more then 40 tasting rooms in downtown Napa alone, most walk-in but some require appointments.
Napa Palisades Saloon

Part of this renaissance can be directly attributed to a major flood control project which was completed in 2016. The Napa River has seen some 20+ serious floods since 1865, the most recent being in the winter season of 2005/2006 in which a decent sized portion of downtown was flooded including north of downtown in businesses located near the river. At one point people were using boats to rescue people in the Walmart parking lot off of Trancas Avenue.
And when the economic downturn happened starting in 2008, downtown Napa at times felt like a ghost town with stores closed and few tourists. Then the 6.1 earthquake in August 2014 hit in the wee hours of the morning – the epicenter just south of town. Numerous businesses downtown were damaged and had to close for some time while repairs were made. Some damage was fairly major – a few buildings never were repaired, IE the primary United States Post Office building on Second Street.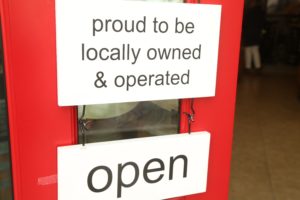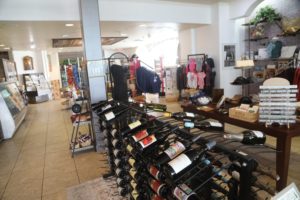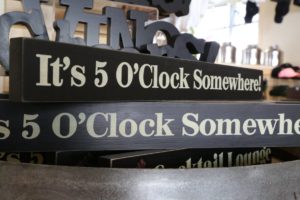 Once the flood control project was completed in 2015 (and it has so far worked during subsequent very rainy seasons), businesses now had confidence in locating in downtown Napa. New hotels opened including the Andaz and the Archer. More beds downtown spurred growth on the culinary scene. Today the city of Napa (and Yountville) are arguably the culinary capitals of the valley. Numerous excellent restaurants are all located within walking distance of each other.
Downtown Napa has never been located on a major highway – visitors to the valley must exit Highway 29 and meander through residential or businesses sections of town to reach downtown. And without infrastructure tourists long bypassed the city for the vineyards and wineries up valley. Once all of this fairly recent infrastructure was in place, the Downtown Napa Association has done an excellent job of marketing itself – and once visitors discovered all there is to do downtown, word has quickly spread. Today downtown Napa is a happening and exciting place to visit or stay.
And this brings us back to First and Franklin Marketplace, ideally positioned to capture the increase in tourism – the full-service deli (made to order or grab and go items), specialty groceries, tasting room and the gift shop is located within easy walking distance of the major hotels downtown, excellent restaurants and numerous other tasting rooms.
For many years, there were actually two visitor centers in town (sometimes was a source for confusion), the official Napa Valley Welcome Center was originally located on the river front, operated by Visit Napa Valley (currently on 1st Street) and this one – but this one was the only visitor center in Napa to also offer daily wine tasting. Many visitors' stop in to find out about area wineries; as a result, it certainly made sense to offer wine tasting on site.
The partners do not own wineries but rather feature a number of wines from mostly Napa Valley producers including both smaller and larger wineries – visitors may be able to taste wines from the following producers (depending on availability): Whitehall Lane, Peju, Goosecross Cellars, Black Stallion and Charles Krug. Collectively the producers represented are referred to as the First and Franklin Family Wineries. Invariably the producers represented will change over time. And several local Napa beers are also available for tasting on tap.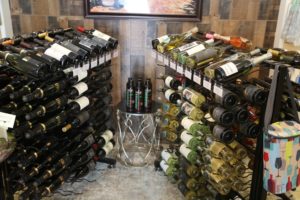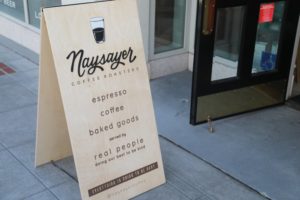 First and Franklin Marketplace is part education, part concierge, part gift shop, part wine and beer tasting and part deli (with both house and made to order sandwiches as well as select salads). Staff are trained to provide information about wineries, tours, hotels, restaurants and a number of Napa Valley experiences. They can make recommendations for wine tasting itineraries, provide maps and directions, personal knowledge about specific wineries and or recommend tour operators.
Conveniently, former owners/occupants of this space, the Altamura's own their own tour and Limousine company, Alta Transportation Services – founded by Ron's son Graham Altamura (who we originally met with). The company will arrange winery appointments and provide a personal driver and guide for the day. They also provide regional airport pickup and drop off service. For more information, visit: www.altats.com
The small tasting bar is located on the left-hand side of the center as visitors enter, offering a bit more privacy and features bar stool seating as well as chairs next to the window. In addition, the marketplace offers a wide variety of Napa Valley merchandise including wine souvenirs (the Napa magnets are especially popular!) and plenty of books about wine and the Napa Valley. Also, complimentary Napa related magazines and maps of the region including downtown Napa.
Tasting flights generally include four samples or a reserve tasting. Wines are also available for purchase by the glass or bottle. And wines can be paired with small bites including cheeses, nuts and various chocolates.
A few standalone wine tasting rooms in and around Napa are starting to also pour beer. Ron and Susan's son Graham is passionate about beer and he originally setup their beer tastings to focus on small regional and local hand-crafted brews. The beer tastings are complemented nicely by several TV screens often playing various sporting events.
In addition to the deli in the back of the marketplace (locals can request a sandwich card – buy 10 sandwiches, get the 11th one free), a number of grab and go food and drink items are available for those in a hurry, such as us. Several olive oil products and other artisan brands are also represented. The focus is on products from local vendors.
The marketplace also holds a number of events including special wine and beer tastings. For more details, visit their website for the latest: www.firstandfranklin.com