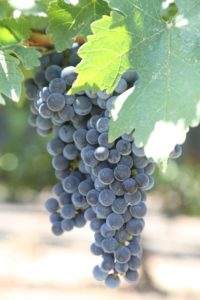 Faustini Wines – Proprietor Anthony Faustini has been a wine collector for many years. Looking to transition from serious collector to wine maker he began his research on Long Island in New York, visiting wineries and trying a number of wines. Looking to expand his palate and wanting to make a California wine he came to the Napa Valley where he was introduced to Crushpad in San Francisco. Faustini's first commercial vintage was small – merely 50 cases in 2005 from the Beckstoffer Dr. Crane Vineyard in St. Helena.
This vintage was a teaser for Anthony and made him realize how much he wanted to be in the business. He started taking remote courses through UC Davis and because of his work for Cisco frequently found himself in California. While here for work – he also started nurturing vineyard and wine making connections. Today he lives in New York and commutes to Napa a number of times each year.
Each one of their wines involves a unique story. Over the years Faustini has produced several sub labels bottled under the Faustini brand including 1023, Beach House #34 and for several years, Play Date (no longer produced).
Play Date came about as a result of a dinner at Bistro Jeanty in Yountville. Anthony and his wife Michelle were dining there with several friends when their friends mentioned they were going to be at Lake Tahoe that weekend on a "play date" with other friends and their children. They asked Anthony if he could recommend a good Chardonnay to bring with them (at this time Faustini only made a Sauvignon Blanc and Cabernet Sauvignon). This got Anthony thinking, "why don't we make a Chardonnay". The very next day he started working on trade marking "play date". Today Faustini also makes a Cabernet Sauvignon and a Sauvignon Blanc under this label.
Based on Anthony's interests and work at Cisco he has a background in technology. Incorporating technology into his wine label was a natural transition and he calls 'Play Date' his "interactive wine brand. Each bottle of wine lists an SMS number and a word; when you send a text to that number with the word in the subject you can access additional information about that particular bottle of wine or join their mailing list for updates. Try it: text the word, playdate to 25827. Play Date also uses Zork, a plastic cork that is reusable, recyclable, renewable and does not require a corkscrew.
Select Wines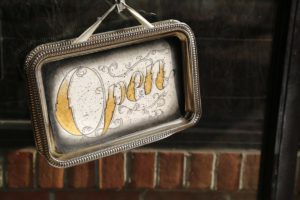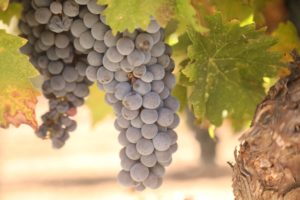 The 2010 Faustini Play Date Chardonnay tones down the profile of what is thought to be a typical California Chardonnay (oaky, buttery, creamy, notes of honey). Nuances of these components are present in the wine – they just do not dominate. The very aromatic bouquet is pleasing; it shows tropical fruit including notes of pineapple and a hint of toasted oak, vanilla and baking spices. As the wine breathes more tropical aromas develop. The palate is rounded and creamy and this mouth feel continues through to the finish. It shows a clean finish which lingers with flavors of lemon and other citrus.
The 2009 Faustini Play Date Cabernet Sauvignon has just a touch of Syrah. This wine was made to be approachable, easy drinking and a step-up in quality above an everyday wine. The bouquet initially shows an herbal note, smoky tobacco and as it opens becomes more elegant revealing aromas of black fruit. This wine has nice acidity with a tartness similar to a red currant and fine well integrated tannins.
The label for the Faustini wines creatively combines the highlights from each of Anthony and Michelle's last known coat of arms. The Faustini Beach House #34 is a Sauvignon Blanc named after the specific beach house in Newport Rhode Island where they were engaged. The bouquet shows citrus – pomelo and grapefruit. The palate is crisp yet retains some weight and roundness from the mid palate to the finish. Additional citrus flavors linger delicately.
As with Faustini's other wines, the Secret Veil enjoys an interesting story behind the label. In 2006 Anthony began preparing for his wedding – his wife knew of his passion for wine and told him to hold off on making any new wine for financial reasons as well as needing to focus on their upcoming wedding. During a business trip he was told that some rare fruit from a well-regarded Howell Mountain vineyard had become available for sale. Unbeknownst to his wife Anthony purchased this fruit and made wine.
Whenever she would visit the winery in Napa, he would have one of the workers cover those particular barrels with a tarp. During a visit to Las Vegas, they found themselves in one of photographer Peter Lik's galleries standing in front of a photograph, titled, the "secret veil". Realizing timing is everything, Anthony revealed his "secret" wine to his wife while standing in front of the "secret veil". Perfect!
The 2007 Faustini Secret Veil Cabernet Sauvignon is also blended with small amounts of Syrah, Petit Verdot and Malbec. Anthony calls this his "cocktail wine" and stylistically this is the type of wine they wanted to make from their vineyard sources. The bouquet is ripe showing rich notes of blackberry and black cherry – it was aged entirely in new French oak and shows a nice spice component – white pepper – which mostly remains in the background. Big fruit shows especially mid palate – blackberry jam, black cherry – with well engrained tannins.
Anthony will quickly admit the reason he started Faustini Wines is because of the richness and depth of Cabernet Sauvignon growing in Napa Valley. The Faustini Cabernet Sauvignon is Faustini's flagship wine. The 2007 Faustini Cabernet Sauvignon is a big bold Napa Cab. Black fruit shows on the very aromatic bouquet followed by an entry that is surprisingly soft but very quickly gains a depth of flavor. This wine is all about the mouth filling richness of Napa fruit including blackberry and black cherry complemented by notes of dark chocolate. This wine shows plenty of structure and coarse tannins linger for some time with notes of sweet fruit.
—
Marbue Marke (who we originally met along with Anthony) was their winemaker for several years starting in 2007 when he joined Faustini to help with the final blends; he is no longer the winemaker at Faustini.
Marbue was born in Sierra Leone (West Africa) and came to the USA in the early 1990's to escape the country's civil war as well as for education. Marbue knew at a young age that he had an interest in wine. He was enrolled in Medical School at UC Davis but wasn't satisfied with that career path. Someone asked him to "pick something you love" and he mentioned wine. As it were, UC Davis has one of the best viticulture and enology programs in the country and is the primary "feeder" school for winemakers in Napa and beyond.
Marbue ultimately studied sensory science at UC Davis. He wasn't able to enjoy beer – found it too bitter and with a super sensitive palate he was better suited to tasting and identifying wine. He remembers being able to identify merely 0.1 percent quinine in sensory tastes. Now that is someone you want on your winemaking team!
After graduating from UC Davis before he was of drinking age, he found himself working at J Winery in Sonoma County and often fielded questions about the legality of being able to work in a wine cellar because of his age (yes, its legal!). During a ten-year period, he furthered his wine education with wide variety of wine jobs ranging from in the cellar work to executive work at Gallo to becoming an expert on barrels and barrel aging. His focus has always been and will be to make great wine and learn and improve each and every year.
—
Much of the Faustini wine is distributed direct via a mailing list and for obvious reasons their wine has select distribution in New York and New Jersey.
Old Tasting Rooms
Die-hard Napa wine lovers (or just those who wanted to enjoy a fun wine tasting in a relaxed space) who found them themselves with some time to kill in New Jersey years ago could make an appointment at what was their tasting room in the cute town of Red Bank, New Jersey. This tasting room opened in 2013 (and we were able to visit) but closed down a few years later.
Following the closure of the Red Bank Faustini tasting room, Faustini opened another tasting room in Long Branch, New Jersey. While Faustini used to produce their wines at Caldwell Winery in Coombsville, today they produce their wines at Laird Estate Winery, just north of the city of Napa. Possible plans call for opening another Faustini stand-alone tasting room. If this materializes, we will be sure to visit and update our notes here accordingly.
For more information, to join their wine club or request a tasting reservation in Napa Valley, visit: www.faustiniwines.com